It's A Celebration!
I love festivals and everything that they stand for. They're dynamic celebrations of culture, diversity and life, and it's fascinating how humans have been able to come up with such creative ways to party!
You don't have to travel all the way to New Orleans for Mardi Gras or Belgium for Tomorrowland to immerse yourself in another culture while having a blast. Here are 13 festivals in Asia that will guarantee you having the time of your life!
1. Songkran, Thailand
Songkran is celebrated in Thailand to mark the traditional Thai New Year, with festivities lasting from 13 to 15 April.
The entire country breaks out into a humongous water fight! The tradition of pouring water symbolises the washing away of misfortunes to usher in a new beginning.
Everyone is armed with loaded water guns and buckets filled to the brim, ready to charge at unsuspecting passers-by. Even colourful elephants join in the fun, using their trunks as powerful water fountains.
Don't let Thailand's intense heat in April stop you from visiting. There's no better way to cool off than by joining in the national water fight!
Recommended Hotel
De Chai The Colonial Hotel, Chiang Mai
This 4-star hotel is situated near all the main tourist attractions of Chiang Mai such as the Night Bazaar. It's also at Thapae Gate, which is the hotspot for Songkran festivities.
Price: From $191/night
2. Holi, India
Holi is a Hindu religious festival, also known as the festival of colours or the festival of love. No prayer is involved – the festival is purely for merrymaking, so be ready to party hard!
On the eve of Holi, a bonfire is held to symbolise the triumph of good over evil. On festival day, the country explodes in colour. People dance down the streets, sing, play traditional percussion instruments, and frolick in the kaleidoscope of coloured powder.
Holi has inspired so many events around the world like The Color Run and the Festival of Colors in the US. I've been for The Color Run and I thought it a blast. Imagine how it must be like in India where the party is ten times bigger!
Recommended Hotel
Royal Heritage Haveli, Jaipur
This 4-star hotel is located in one of the best cities to experience Holi – Jaipur. The decor has such an elegant feel to it, and it's only a short drive from Jaipur International Airport.
Price: From $113/night
3. Harbin Ice and Snow Festival, China
This is the largest ice and snow festival in the world! People travel from far and wide and endure the bitter cold, to marvel at the grandeur of the displays.
The two main exhibitions are Sun Island, where people can stand in awe of the largest ice sculptures in the world, and Ice and Snow World, where friends, families and lovers alike can bask in the magical atmosphere of the illuminated ice buildings.
Adventure junkies are not left out, with activities such as Yabuli alpine skiing and winter-swimming in the Songhua River.
The festival is held in the month of January, and its starting date is dependent on the weather.
Recommended Hotel
Holiday Inn City Centre Harbin
Holiday Inn is located in the heart of Harbin's many local attractions, and a comfortable choice of stay after enjoying the wonderful, chilly world of the Ice and Snow Festival.
Price: From $320/night
4. Gion Matsuri, Japan
Gion Festival takes place annually in July in Kyoto. The festival was born out of the need to appease the gods of the Shinto religion thought to cause natural disasters, and it has since become one of Japan's most important and loved traditions.
A massive parade is held where marchers in traditional Japanese wear throng the streets carrying impressive floats.
During the festival, food and craft stores line the streets, contributing to the bustling atmosphere. If you're ever fortunate enough to attend it, be sure to don yourself in a traditional yukata for some real cultural immersion!
Recommended Hotel
Ryokan Hirashin Hotel Kyoto
This sleek and modern hotel is just a short walk from the Gion-Shijo Train Station, and is conveniently located near the streets where the procession takes place.
Price: From $210/night
5. Ati-Atihan Festival, Philippines
The Ati-Atihan Festival in Kalibo, the Philippines, used to celebrate the hospitality of the Ati tribe when they received Malay Datu refugees with open arms. Since colonial times, a Christian element has been infused into the festival and it's now held in honour of the Holy Infant Jesus.
The colours and elaborateness of the Ati-Atihan Festival provide a wonderful feast for the eyes. Humongous feather headdresses of vibrant colours bob up and down the streets, complemented by equally fancy costumes.
Immerse yourselves in 3 days straight of singing, dancing and drumming with the locals! On the last day, groups dress in the most vibrant costumes embodying different tribes, and put on loud performances to compete for prizes and attention. The festival ends with a bang in a torch procession and masquerade ball.
Recommended Hotel
Kalibo Hotel
Kalibo Hotel is nestled in the heart of the shopping, dining and entertainment area of Kalibo, which is a great spot to soak up the festive atmosphere of Ati-Atihan.
Price: From $45/night
6. Winter Light Festival, Japan
This may be one of the most beautiful light festivals in the world. Every year from mid-November to mid-March, Kuwana City in Japan is illuminated by a sea of tiny lights that look like multicoloured crystals.
The display is so stunning, you feel like you're entering a different, mystical world altogether. Take a romantic stroll through the iconic tunnel of light, stand in awe of the stunning light show, and even have a soak in the park's hot spring!
Recommended Hotel
Yokkaichi Miyako Hotel, Kuwana
There's nothing much you can do in Kuwana City, and most people take day trips from major towns like Tokyo via the metro. This hotel is situated just minutes away from the Kintetsu Yokkaichi Station, making it a convenient choice of stay.
Price: From $140/night
7. Diwali (Deepavali), India
When Diwali (Deepavali) is celebrated in Singapore, Little India already becomes so bright and beautiful. Just think of how much more extravagant it would be in India itself!
Diwali is also known as the Festival of Lights, where people revel in lighting up the nation with oil lamps, candles and basically anything that glows.
The festival falls between mid-October and mid-November, with the main night coinciding with the darkest, new moon night of the Hindu calendar to celebrate the triumph of light over darkness.
Recommended Hotel
Suryauday Haveli, Varanasi
This 4-star hotel is located along the Ganges River, where you'll be able to enjoy spectacular views of the firework display over the river during Holi.
Price: From $171/night
8. Boun Bang Fai Rocket Festival, Laos
The Boun Bang Fai Rocket Festival ushers in the 6th month of the lunar calendar. DIY bamboo rockets are fired into the air, requesting for a good harvest from the god of rain.
People come with their proudly handmade rockets and gather in the village fields and outskirts of towns to take part in this exhilarating festival.
Contests are held to reward the highest flyer, the most beautifully decorated rocket, and the most entertaining team. If your rocket fails to fly, you'll even be forced to drink muddy water or rice whiskey!
Recommended Hotel
Dhavara Boutique Hotel, Vientiane
The festival is mostly held in the outskirts of Vientiane and in neighbouring villages such as Nason, Natham, Thongmang, Kern, Pakhanhoung. This 4-star boutique hotel serves as a great base in the heart of the city for you to travel to the outskirts and watch rockets taking off!
Price: From $182/night 
9. Dragon Boat Festival, China
The Dragon Boat Festival, also known as Duanwu Festival, occurs on the 5th day of the 5th month of the traditional Chinese lunar calendar.
Most of us are well acquainted with the traditions of this festival – eating zongzi, drinking wine, and racing dragon boats. Chinese often practice these in Singapore, but it'll be even greater if we get to indulge in this festive occasion in China itself!
Recommended Hotel
Hangzhou Huajiashan Resort, Hangzhou
Hangzhou is voted one of the best cities to celebrate the Dragon Boat Festival. This 4-star hotel is located in the Xihu District, near the Xixi National Wetland Park which hosts a huge dragon boat race during the festival every year.
On top of the race, there are many other activities such as theatre performances, dragon and lion boat dances, martial arts exhibitions and traditional food tastings.
Price: From $95/night
10. Wakakusa Yamayaki, Japan
Yamayaki literally translates to the 'mountain roast', and that really is what it is.
On the fourth Saturday of each January, two Buddhist temples and a Shinto Shrine in Nara, Japan, come together to launch a spectacular firework display before setting Mount Wakakusa on fire. Some say that the festival originated from a border dispute between the two temples in the 1700s, while others believe it was for the extermination of pests.
Either way, this phenomenal blaze is something everyone has to witness at least once in their lifetime!
Recommended Hotel
Nara Hotel, Nara
Nara Hotel is a 20 minute walk from Kintetsu Nara Station, which is also within walking distance of the burning area in Wakakusayama. This 5-star hotel is elegant, charming and definitely worth the price you're paying!
Price: From $203/night
11. Boryeong Mud Festival, South Korea
Be prepared to get down and dirty in this festival!
The Boryeong Mud Festival was first held in 1998 to promote the mineral-rich mud found in Boryeong that's good for the skin, and is now held annually in July. Over the past years, this festival has evolved to become one of the biggest in Korea, attracting party-goers from all over the world.
Not only are there mud-sliding contests, "Mud King" contests, human mud pyramids and mud boot camps, there are more laid-back alternatives such as mud massage courses and mud facials. There's also always an impressive line-up of world-class entertainers, and the festival ends off with a huge global rave on the last evening.
Getting messy has never sounded so inviting to me.
Recommended Hotel
Hotel Mudrin, Boryeong
If camping by the beach during the festival is not your thing, this 4-star hotel in Boryeong is sure to give you comfortable stay after a full night of raving.
Price: From $300/night
12. Fuji Rock Festival, Japan
For those who love rock music, be sure to head down to the Fuji Rock Festival at least once in your life.
Fuji Rock Festival is Japan's first and biggest outdoor rock festival. It is set in the pristine mountain forest of Naeba Ski Resort, with many natural hot springs in the vicinity where you can recharge after a full day of raving.
The festival entails 3 days of non-stop music and partying, from huge gigs like the Foo Fighters rocking it out on the main Green Stage to impromptu gigs by Japanese bands on smaller stages hidden in the forest. Everything you'll need is there – campsites, food stalls, and even clean toilets and showers.
Why bust your wallet and travel all the way to Coachella in L.A, when you can dance the night away to good music right here in Asia?
Recommended Hotel
Takahan Hotel, Yuzuwa
You should fully immerse yourself in the festival by camping on site, but if that really isn't for you, Takahan Hotel is a comfortable 4-star hotel in the area. The hotel provides free shuttle services to Echigo-Yuzawa Station, from which there are free shuttle services to the festival as well.
Price: From $198/night
13. Yi Peng and Loy Krathong (Lantern Festival), Thailand
---

Image credit: @viviwong_99
This may be the most enchanting festival of them all. Nobody can deny the magic that's in the air when thousands of floating lanterns fill the night sky with their warm and golden glow.
Also known as the Thai Festival of Lights, the Yi Peng Lantern Festival is a spiritual and sacred affair meant to honour the Buddha. The releasing of lanterns symbolises the letting go of inner demons and negativity, and it's accompanied by the chanting of monks.
Another ritual is the releasing of krathong (small floating vessels filled with candles, incense and flowers) into the river. Lively parades, musical performances, traditional dances, firework displays and an abundance of food are also part of the programme to fuel the festive cheer.
And to all you environmental enthusiasts, don't worry. Most lanterns are made of biodegradable rice paper, which can be eaten by animals and broken down if not cleaned up.
Recommended Hotel
Villa San Pee-Seua, Chiang Mai
This hotel is situated near the site of the biggest lantern release in Chiang Mai, behind the Mae Jo University. It's a cosy little villa with a rustic charm, making it a comfortable and convenient choice of stay to enjoy Yi Peng!
Price: From $54/night
Join In the Festive Cheer
All these festivals are so beautiful and unique in their own ways. They reinforce culture and serve as testaments of all things positive. I love the vibe and energy of it all – the festivals here are definitely going on my bucket list!
If we've missed any of your favourite Asian Festivals, feel free to share them with us in the comments below!
About HotelsCombined
HotelsCombined looks through various hotel booking websites like Expedia, Hotels.com, and Booking.com and gets you the best deals you'll find online. The next time you plan for an exciting vacation or to explore a different culture, check HotelsCombined. If you manage to find a cheaper deal for the hotel you're interested in, contact them and they'll refund you the difference.
The next time you plan a holiday, save yourself some time and money – use HotelsCombined.
---
This post was brought to you by HotelsCombined.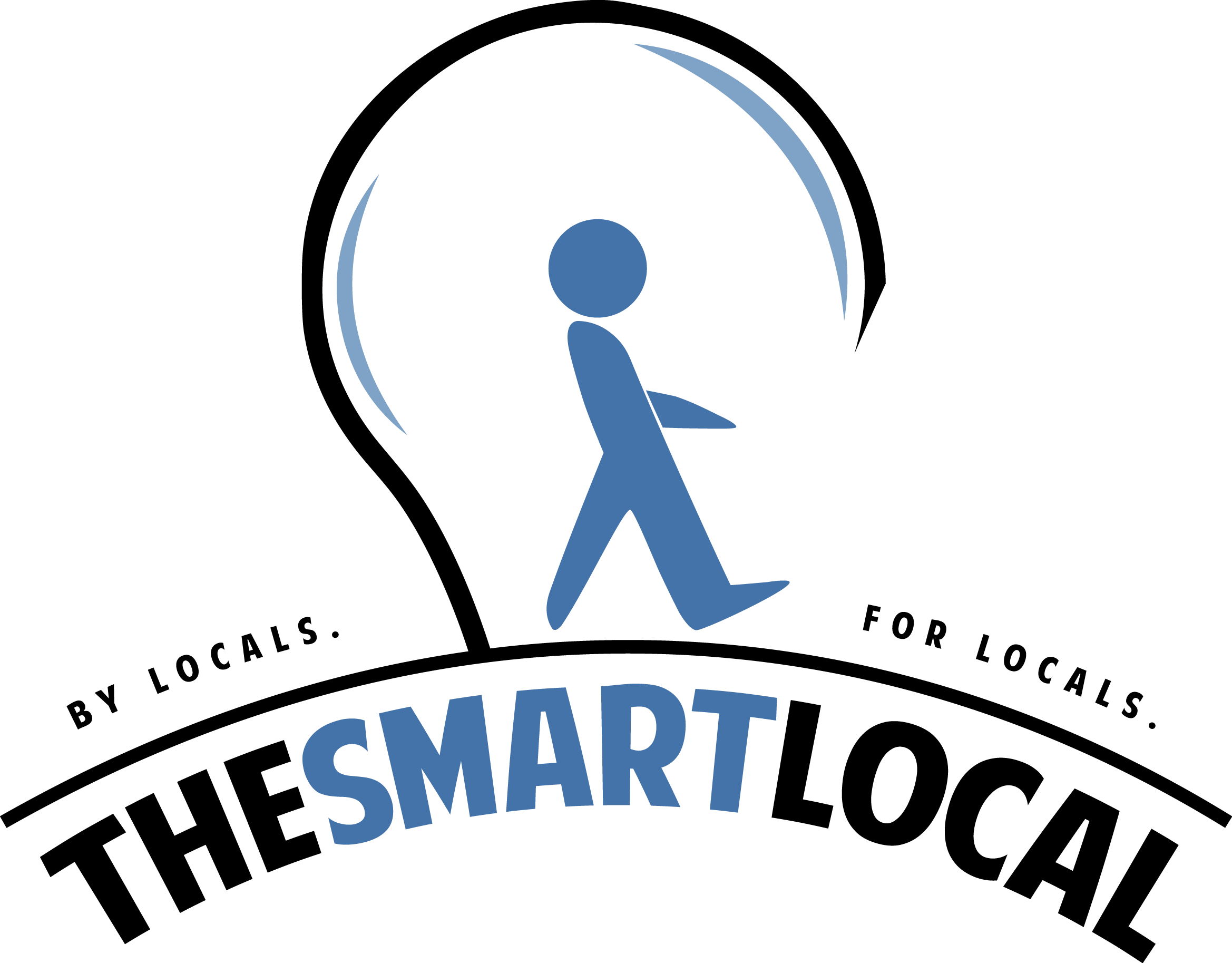 Drop us your email so you won't miss the latest news.