Visiting JB
It's boring visiting the same shopping centres over and again, and it's no wonder more Singaporeans are going across the Causeway to do their shopping. You'll find groups of aunties with their big shopping bags, parents and children and even groups of teenagers heading out to the shopping malls in Malaysia for a day's outing.
The nearest and most convenient mall across the border is Johor Bahru City Square. (Fun fact: the Singapore government has a 70% percent stake in it) The mall, connected to the Johor Bahru Checkpoint, offers a huge array of dining and shopping options at prices that'll leave you wondering if you're being ripped off in Singapore.
This guide brings you through JB City Square Mall, and will save you a good chunk of money. You'll be surprised at how I bought a plate of Black Pepper Seafood Pasta for just S$1.70, and how much cheaper all-you-can-eat buffets in Malaysia are compared to Singapore.
The prices in this article are based on the SGD-MYR conversion rate of 2.63, and are not inclusive of GST (6%) and Service Tax (10%) unless otherwise stated.
1. Season's
Season's is the Malaysian branch of Swensen's, and you can spot the Swensen's logo on the menu. Season's has many items on the menu that overlap with Swensen's in Singapore, so you'll be able to find some of your favourites from Swensen's here.
When we visited, there were a few notable ones that were insane value. Tuesday is Earthquake Day, when patrons get 50% off a Regular Earthquake. There are also student deals from 2.30-5pm on weekdays, which allows students to get either a sundae or a food item with free flow drinks for just $4.20 (RM10.90). Senior citizens also get 50% off their total order.
But perhaps the one that left my jaw dropping was their 40th Anniversary Celebration promotion, which unfortunately ended at the end of March. It entitled me to a second main course or pasta for just $1.70 (RM4.40).
Swensen's runs promotions occasionally in Singapore, but I have never encountered one that helped me save a substantial amount of money besides their student deals. The ones at Season's are not only as generous as they are unbelievable, but the quality of their food is mostly on par with their Singapore counterparts.
We bought a Champion Burger, Seasons' version of Swensen's Mega Burger ($8.30, RM21.90) and made use of the 40th Anniversary Promotion to get a plate of the wildly popular Black Pepper Seafood Pasta for an additional $1.70.
For dessert, I got a Hot Fudge Bonanza Split Sundae ($4.20, RM10.90) as part of the student discount.
We rounded off the meal with an Earthquake ($8.50, RM21.95).
Of course, there were some changes with the food. The Swensen's Mega Burger looks more presentable and tastier compared to the one at Seasons, and the Earthquake didn't feature the iconic dried-ice-in-water 'novelty show'. The Seafood Pasta was also served with a different type of fish, but barring any minute differences, the standard of food here was comparable with those back across the Causeway.
Restaurants in Malaysia usually charge for iced water, and Seasons wasn't any different. For the savings on offer here though, 10 cents shouldn't put any particular dent in anyone's pocket.
For those wondering if the price point would still be as enticing should the promotions be gone, the normal menu will still give you plenty of bang for your buck:
The Chicken Baked Rice:

$5.10 (RM13.90)

Curry Baked Rice: $5.10 (RM13.90)

Fish & Chips: $6.80 (RM17.90)

Ribeye Steak:

$9 (RM23.90).

Sticky Chewy Chocolate: $6.40 (RM16.90)

Apple Crumble Sizzling Pan: $8.30 (RM21.90).
The savings are astounding. A family could easily save more than $40 a meal, while still enjoying the same type and amount of food they would have ordered back home.
Try This As Well: Laksa Pasta ($5,10, RM13.50)
Location: J2-37, 38 (with Seasons Bakery)
2. Seoul Garden
Some of you might ask if there's anything so special about the Seoul Garden in Malaysia. After all, there's no reason to travel across the unpredictable Causeway to eat something that you could enjoy comfortably in Singapore.
Well, for one, the prices are so much cheaper. A weekday lunch buffet would set me back by $25.70 in Singapore, but it only costs a mere $13.20 (RM34.80) in JB. If you're a student, you could enter during weekdays between 11.30am and 4.59pm for just $11 (RM30.10), saving at least $6. A dinner buffet on the weekends cpsts $15.90 (RM41.70), whereas you'll be charged $33.90 in Singapore.
If you think that there'll be a smaller variety of food offered, you'll be surprised that they actually have a larger selection of raw foods. There's a good spread of fish, squid, and even lamb. They come in a few 'marinated' flavours like tom yum and black pepper, and considering that you're still able to find the traditional 'flavors' like Garlic Chicken and Tom Yum Chicken, it's a bargain.
Everything else is pretty much the same; you have the cooked foods section, the drinks and desserts section, and the ice cream station still gives you six flavours to choose from. Not only will you get to enjoy raw foods that you wouldn't get the chance to try in Singapore, you're enjoying it at a significantly lower price.
Great food and a healthy wallet, well, I can't think of anything more blissful than that.
Location: M3-05, 06
3. Soul Thai
Soul Thai brings affordable Thai food to a whole new level as they easily rival some of the best Thai restaurants we have here in Singapore, particularly when it comes to pricing. We tried three of the most commonly ordered Thai food in Singapore.
It is rare these days to see Pineapple Fried Rice ($3.80, RM9.90) being served on an actual pineapple, but it's still common in Malaysia. The rice was thick and fragrant, and there was a decent amount of pineapple to go along with it. There was a special chilli served alongside the dish, but I found it more delightful to enjoy the rice the way it is.
The second dish we ordered was one of my personal favorites, Thai Style Beef Noodle Soup ($3.80, RM 9.90). There used to be a stall doing wonders with that dish in Bugis a few years ago, but since it vanished, I struggled to find a restaurant that served up a decent alternative.
Soul Thai's Thai Style Beef Noodle Soup was excellent. The beef was succulent and flavorful while the slightly sweet soup broth paired up nicely with the smooth kway teow. The only letdown was the lack of a chilli-soy sauce concoction that would have complemented the dish perfectly.
Of course, how could one forget the dish that's most synonymous with Thai cuisine. The Tom Yum Seafood Soup ($6.40, RM16.90) was a great mix of sour and spicy, and they didn't skimp on the seafood portions.
It was a generous mix of flavor and ingredients that warranted its slightly high pricing, though one should note that the soup isn't meant as a dish to order at the side, but rather a main course that will fill you up.
To finish our meal, we ordered a bowl of Red Ruby, one of Thailand's most renowned desserts. I personally prefer the coconut milk to be sweet, so I was glad to be served one that was exactly just that. The rubies were simply pleasant to chew at, and for the reasonable price of $1.90 (RM4.90), I found it harsh to pick on anything in particular.
For those who prefer set meals, there are four different pre-selected dishes to choose from between 12pm to 3.30pm every Monday to Friday. You can now grab the Tom Yum Seafood Soup (with rice) for just $3 (RM7.90) among other dishes such as Pineapple Fried Rice, Pat Thai and Green Curry Chicken.
I can't fathom myself with a full stomach in a Singaporean restaurant after paying just single digits for a meal.
Try These Also: New Zealand Mussel with Thai Black Pepper Sauce ($5.70, RM14.90), Spicy Mango Salad ($3.40, RM8.90), Green Curry Chicken in Coconut Milk ($5.70, RM14.90)
Location: J2-16A
4. Sizzling Stonegrill
I initially thought that Sizzling Stonegrill was only the name of the restaurant, but I was extremely surprised when they got me to grill my food, literally… on a slab of stone.
The Fried Kway Teow ($2.90, RM7.50), while not served "on the rock", is one of my all-time favorites from Sizzling, as it's a unique alternative from the ones we often devour in our hawker centres and food courts.
The kway teow itself was tasty enough, but the seemingly abundant supply of squid and the chilli-soy sauce concoction gave the dish an unexpected dimension of flavor.
The Grilled Seafood Combination ($12, RM31.50) consists of raw prawns, raw squid, raw fish, corn and a serving of butter rice. The seafood obviously shouldn't be consumed raw – you'll have to cook and grill it on a stone slab.
It shouldn't come as a surprise that the trio didn't have much of a flavor to it, but that is something I find a beauty with this dish, that one is able to enjoy the natural flavours of a fresh platter of seafood. Still, the price makes this meal a worthwhile experience, as I doubt we'll get to grill seafood on a stone in Singapore for just slightly more than $10.
Try These Also (all served on a sizzling rock): Grilled New Zealand Rib-Eye Steak ($11, RM28.90), Grilled Ostrich ($13, RM34.90), Noodle Soup (Choose-your-own, $4, RM10.50)
Location: MB-11, 12, 13, 14 (Basement 1)
5. Dragon-i
Dragon-i is an award-winning Shanghainese Restaurant that serves delectable Chinese cuisine at a mouthwatering price.
We first ordered their signature Shanghainese Steamed Meat Dumplings (上海小笼包, $4.10, RM10.90) to start off our meal. The skin was smooth, the 'soup' was tasty and the meat was sweet. Nothing too special, but nothing too bad either.
It's a great appetiser, and considering how much it costs back in Singapore, it might not seem like a bad idea to order it to prepare for the main courses.
Our first main course was the Szechuan La Mian With Assorted Seafood in Hot and Sour Soup (海鲜酸辣汤拉面, $5.70, RM15), a splendid noodle dish that was unlike previous hot and sour soup dishes I tasted in the past. For one, their soup tastes different from the rest, a shrewd mixture that leaves your taste buds struggling to make sense of its sourness and spiciness.
The noodles were great, although its firmness and smoothness would be evident in any decent Chinese restaurant in Singapore.
While the La Mian was undeniably a great dish, the Fried Rice with Braised Pork Belly and Preserved Vegetables (金牌梅菜东坡肉炒饭, $7.60, RM20) is in a league of its own, for it is hands down the best fried rice I've tried in my life.
When something tastes remarkable, there isn't a way to patronise it with flowery descriptions and reviews. There's only so much I can wax lyrical about this plate of heaven, because it's simply just… brilliant.
Location: J3-36
6. Canton-i
Canton-i is situated opposite of Dragon-i.
There wasn't a particularly wide spread of dim sum on offer, but for someone who doesn't have much love for dim sum, I walked out of the place pretty satisfied.
Their Egg Tarts (2 for $1.50, RM4) were magical. The egg custard literally melts away upon entry into my mouth, much like how cotton candy would, and the crust was crisp on a just-nice level.
The Steamed Pork Ribs with Yam in Black Pepper Sauce (鼓汁芋头蒸排骨, $3, RM7.80) and Deep-fried Prawns Cake with Beancurd Skin (酥脆豆腐虾饼, $3.70, RM9.80) were palatable and for the latter, unique.
What's dim sum without Siew Mais (4 for $3, RM7.80)?
My favorite among the five though would definitely be the indescribable Steamed Golden Egg Yolk Custard Buns (香芋流沙奶黄包, 2 for $3, RM7.80). The buns were soft, and the insides were just too flavoursome to find a suitable adjective to describe it.
Try These Also: Steamed Rice Noodles with Jumbo Prawns (原只大虾肠粉, $3.70, RM9.80), Hainan Chicken Rice Set ($8.30, RM22), Shredded Pork and Century Egg Congee (皮蛋咸瘦肉粥, $4.90, RM12.80), Signature Wonton Noodles with Jumbo Prawn Wantons in Soup ($5.60, RM14.80)
Location: J3-05
7. Ayam Penyet Ori
Although Ayam Penyet is traditionally an East Javanese cuisine, our diverse culture in Singapore means that many Singaporeans would have tried the fried chicken dish before.
The Ayam Penyet ($3.80, RM9.90) at Ayam Penyet Ria features a chicken part (ask for the thighs or the drumstick) marinated in a savory blend of secret species before being deep fried, and it's served with their original hot chilli samba, tauhu, cucumber slices and water glorybind (kang kong).
It's nothing particularly innovative however, as it's a good, solid dish that doesn't try overly hard to deviate from its origins in a bid to ride on the 'contemporary wave'. The thing that I would come back for was surprisingly not any of the main dishes, but rather, the dessert.
The Jakarta Sanggar Cheese ($2.20, RM5.60, RM6.60 (extra cheese)) was one of the weirdest desserts I have ever tried. You don't normally pair cheese with a fruit, much less a fruit like a banana, but that is what the dessert is essentially about.
A fried banana was served on a wooden board, garnished with cheese flakes, chocolate sprinkles and glazed with chocolate syrup. It was probably the most confusing taste my brain had ever registered, but I would still strongly recommend people to come in here and try this perplexing delicacy. The Ayam Penyet is skippable, but the Sanggar Cheese is something that's not to be missed.
Try This Also: Jus Alpucat (Avacado Juice, $3, RM7.90)
Location: J2-16
8. Dontaku
When I was doing my research for this article, I chanced upon this restaurant, but I dismissed it as just another ordinary Japanese dining place. We have plenty of those in Singapore, so why bother with another one? Well, indeed I was not planning to, but its interior convinced me to give this place a chance.
And I'm glad I did.
For the sheer amount of established Japanese restaurant brands in Singapore, you could be forgiven for expecting a good plate of cold soba, one of the most basic and iconic Japanese dishes of all time. However, since my favorite Japanese restaurant at Superbowl Golf and Country Club closed down, I have yet to taste a plate of soba in Singapore that is anywhere near decent.
It puzzles me as to how Japanese restaurants consistently churn out amazing ramen and sashimi, yet can't seem to figure out how to prepare a nice plate of soba. That explains my scepticism when ordering the oddly arranged soba dish named Sanshoku Bento ($7, RM19).
The first bite of it though took my breath away a few moments later.
There were three types of noodles served on a single chopstick positioned on top of three glass cups filled with dipping sauce – that's something you don't see every day. The noodles and the sauce were sensational, but perhaps the unbelievable feeling I felt as I devoured the rest of the set was helped by my low expectations.
Alongside the noodles were two temakis, a heavenly Chawanmushi and a bowl of Miso soup, which was surprisingly great. And to think this costs under $10.
We also ordered the Salmon Sashimi Set ($10.60, RM28), which consists of tempura, five slices of salmon sashimi, a temaki, a bowl of salad, a bowl of Miso soup and a bowl of rice. My Dad and I eat sashimi very frequently and our opinions about them are generally similar, but we had different views regarding the ones that came with his set. I thought it was poor, but he thought it was excellent and worthy of another trip.
Try These Also: Green Apple Juice ($3, RM7.90), Nabeyaki Udon & Mini Katsu Don Set ($8.40, RM22), Cheese Takoyaki (6 pcs for $3.90, RM9.9), Sashimi Combo ($9.50, RM25)
Location: MF-19 (Level 3)
9. Penang Road Teochew Chendul
Some of you might have heard of this place before. After all, it was covered extensively in media outlets all over the world. Not exactly a surprise – it was voted as the best cendol in Malaysia.
We started off first with their famed Asam Laksa ($3.40, RM8.90), and boy was it special. The thick and aromatic noodles tasted great with the shredded fish in the excellent fish gravy.
Up next, we ordered the Teochew Rojak ($3, RM7.90). I wasn't planning to get it but most of the patrons seemed to have at least one plate of it on their tables.
Unfortunately though, I thought it was pretty poor compared to the ones I've had in Singapore. The portion was not worth the $3, and it felt incomplete. It tasted slightly off in my opinion, but seeing how it was constantly being served from the kitchen, it might only just be me.
The Teochew Chendul ($2.20, RM5.90) lived up to its hype. The pandan-flavored palm flour noodles actually had flavor, unlike the many I've tasted. The red kidney beans, boiled for over four hours, were somewhat of a revelation as well.
I also liked how the coconut milk and gula melaka didn't combine to be overly sweet. While it wasn't the best cendol I had ever tasted, it was undoubtedly one of the best, and one that you shouldn't miss should you decide to make your way across the Causeway.
Location: MF-19A (Level 3)
10. Kimdo BBQ
Everytime I visit Johor Bahru, Kimdo BBQ would among the first few stalls I'll visit. I think the concept of a barbecue pitstop in a shopping mall is pretty unique. You'll get to choose from about 15 to 20 items for the staff to barbecue on the spot, ranging from the normal fishballs to the broccoli.
Their authentic single-bone chicken wings (1 for $0.60, RM1.50) tastes amazing, but the signature homemade chilli gives the simple item a lasting impression.
One of my personal favorites from the stall would be their Quail Eggs (4 for $1, RM2.80). Yes, barbecued quail eggs taste surprisingly good. They have a special American pepper that you could dip the eggs or any of the items into that adds to the flavor of your barbecued treat as well.
Location: J3-19B
11. Crepe 2 U
While crêpe are modest desserts, the cost of them in Singapore reflects otherwise. While it can easily cost over $5 for a small crepe in Singapore, the crepes at Crepe 2 U only costs between $2 and $3.50. There are plenty of flavors to choose from, including hot alternatives that are more 'chewy' than crispy.
We ordered the Chocolate Banana crêpe for $2.20 (RM5.90) and it served as a satisfying mid-day snack, though one should be warned that you'll have to wait for at least five to ten minutes before they're ready with your order.
Location: J3-18A
12. Secret Recipe
Every Monday to Friday from 3pm-6pm, you'll get to enjoy 50% off any slice of cake for every coffee or tea ordered. Secret Recipe is located at the basement of the mall, which provides a nice respite from the bustle of the upper floors. There usually aren't a lot of people, although you can always spot a few enjoying their books while drinking a cup of coffee.
Secret Recipe's tea time deal meant that I got myself a cup of Cafe Latte and a slice of Yogurt Cheesecake for just $4.70 (RM12.40). From time to time I would choose the equally priced and equally delicious Chocolate Banana cake or Green Tea Cheesecake, but the yogurt cheesecake is easily the best among the around 12 flavors on offer.
Location: MB-02A (Basement 1)
13. Seasons Bakery
Seasons Bakery is just located across Seasons Cafe, and while it's like your ordinary bakery with slightly lower prices, their pineapple tarts (4 for $3.30, RM8.80) are to die for.
The pineapple filling is a nice mixture of sourness and sweetness, the savory skin wrapped around in a manner reminiscent of a pie.
Location: J2-37, 38 (with Seasons Cafe)
How to Get to JB City Square
If you're going there by public transport, there are a couple of buses that you could take to Johor Bahru Checkpoint, with JB City Square just ten minutes away depending in optimal traffic conditions.
SBS
Bus 160 ($1.81): Board from Jurong East Bus Interchange, Phoenix LRT Station, Ten Mile Junction Station or Opposite Kranji MRT Station.
Bus 170 ($1.90): Board from Queen Street Terminal, Little India MRT Station, Botanic Gardens MRT Station, Ten Mile Junction Station or Opposite Kranji MRT Station.
SMRT
Bus 950 ($1.43): Board from Woodlands Bus Interchange or Opposite Marsiling Station
Causeway Link
CW1 ($1.30): Board from Kranji MRT Station
CW2 ($2.40): Board from Queen Street Terminal
CW3 ($4): Board from Jurong East Bus Interchange
CW5 ($2): Board from Newton Circus
Advance Coach
AC7 ($2): Board from Yishun Bus Interchange
Payment by EZ-Link card is allowed for bus 160, 170, 950 and AC7.
Do note that you'll have to bring all your belongings down and get cleared at Woodlands Checkpoint first. You won't be charged again as long as you have your ticket. In the case of SBS and SMRT buses, payment from your EZ-link card will automatically be suspended and brought over for the second-leg of your journey.
Car/Taxi
Travelling by car is pointless if you're not planning to haul plenty of goods back to Singapore. The traffic is unpredictable, although you could monitor the traffic conditions via real-time cameras. In off-peak conditions, you could easily cross the Causeway in less than half an hour, but there could be a heavy traffic jam that'll take hours to clear.
There are two primary ways to get to City Square Mall. The first is via Woodlands Checkpoint, the second via Tuas Checkpoint. Many claim traffic conditions are better on the latter, but road tolls are significantly higher as well. Do note that you're required to have at least three-quarters of your petrol tank filled to avoid being fined.
Travelling by taxi is too much of a burden. Only licensed taxis are allowed to cross the border, which means you'll have to arrange for two taxis. It'll also cost a bomb should traffic conditions be horrific, and the wait is painful.
Make A Short Trip Across The Border
I hope you enjoyed this guide to the food you could enjoy in JB City Square. The place will provide you with more than a good meal though – there are tons of fashion outlets and entertainment options for you to enjoy, and I would recommend that you book a hotel close by for a weekend getaway and escape the same old same old of Singapore.
Hotels are so much cheaper in Malaysia as well, so you could spend your extra cash on more clothes, more shoes or, if your stomach permits, more food. You could also watch a movie for just $3-$4, do your hair at a salon, or pamper yourself with a full body massage for less than $40.
With the ton of choices you have at your disposal, you'll have a lot of fun with your friends, family and loved ones. Now pack your bags and go put on a few pounds. If you've been to JB City Square before, let us know your experiences and any tips in the comments section below!
And if you're looking for more food inspiration in JB and feeling more adventurous, be sure to check out our guide to the 12 must-visit Johor Bahru food places to eat like a local. You need a car for this one though.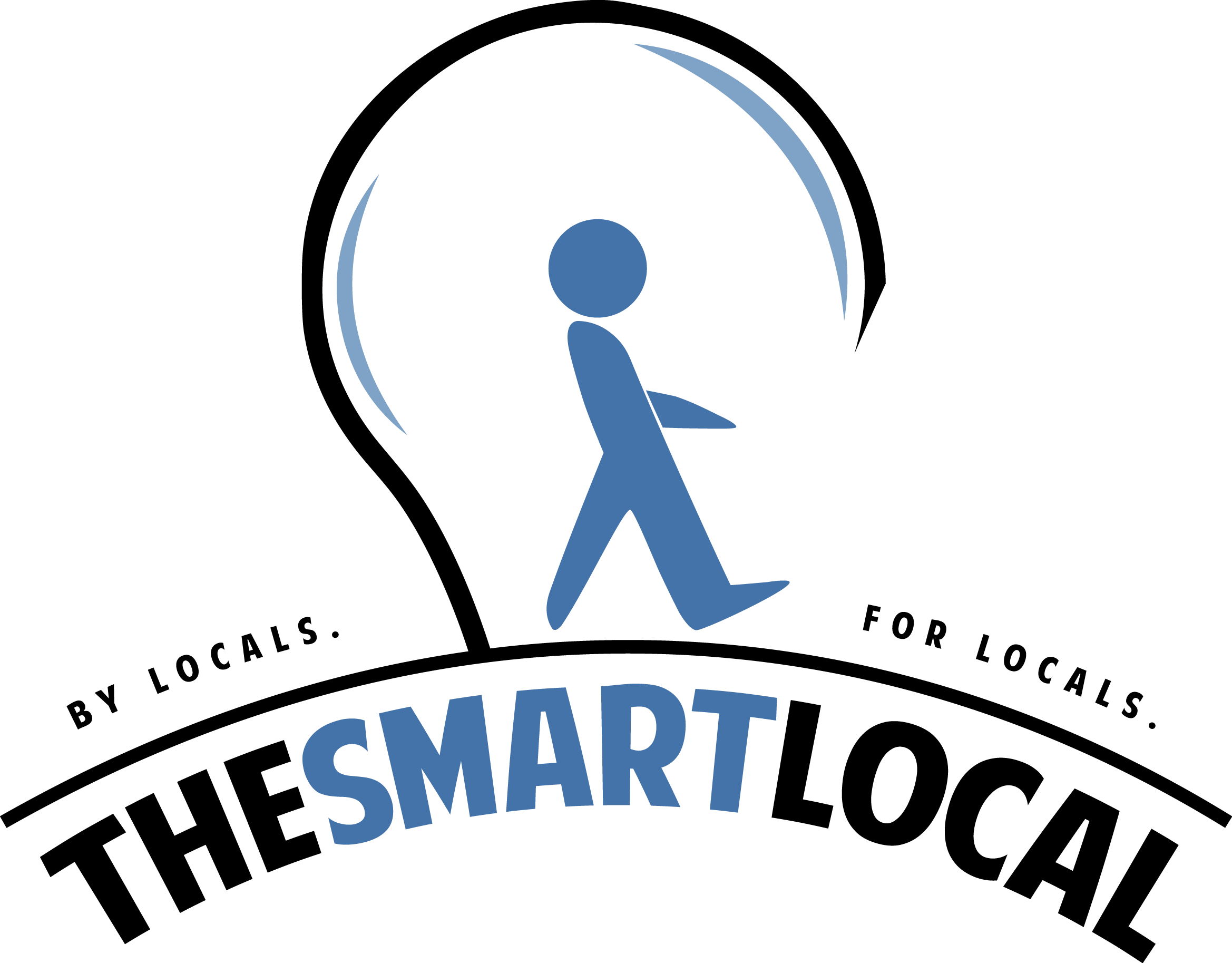 Drop us your email so you won't miss the latest news.