Most romantic love
 songs for Valentine's Day or weddings
---
Image adapted from (clockwise from top-left): Taylor Swift,
Ed Sheeran, DisneyMusicVEVO, Backstreet Boys
As much as some of us might (pretend to) cringe at the sappy lyrics, there's nothing that gets us quite in the mood for romance with a good ol' love song. And if you're the shy sort who isn't naturally good in expressing your affection for your partner through your own words, then singing one of these romantic tunes to them – or quoting the lyrics for your couple photo captions on Instagram – is a good alternative. They'd never guess.
Here are some of the most iconic millennial-approved love songs to get you going – you can even use them as part of your wedding playlist.
---
1. A Thousand Years by Christina Perri
---
Whether you love or hate Twilight, you can't deny that A Thousand Years is peak romantic. The lyrics "I have loved you for a thousand years / I will love you for a thousand more" – if you haven't already guessed – refers to how Edward Cullen has waited for all his immortal life for Bella.
It's impressive how Christina Perri managed to expertly weave the essence of this vampire-human love story in, without referencing anything about blood or biting.
---
2. Lover by Taylor Swift
---
While perhaps not as well known as Blank Space or Bad Blood, Lover by Taylor Swift is one you shouldn't overlook. With a deep bass line and chill, mellow vibe, this song about building a home together with your lover shows a different side to her – not quite the old "country darling" she debuted as, but a more refined and grown-up version.
The part that gets us the most? "And there's a dazzling haze, a mysterious way about you, dear / Have I known you twenty seconds or twenty years?" Simply put, when the love is pure and true, it always feels exciting no matter how long it's been.
---
3. Thinking Out Loud by Ed Sheeran
---
Well of course Ed Sheeran made the list. You can't not attend a wedding these days without hearing the ginger-haired British singer's voice.
Though perhaps just a tad overplayed, Thinking Out Loud is a mainstay for good reason. And with the music video showing Ed twirling around with a female dancer, it's most fitting to have this as the soundtrack of your couple dance.
Bonus: See if you and your partner are pro enough to copy the dance moves from the MV for your own little showcase on your big day.
---
4. Lucky by Jason Mraz ft. Colbie Caillat
---
They always say, "marry your best friend", and if you're fortunate enough to get to do that, then Lucky by Jason Mraz featuring Colbie Caillat is your song.
Not-so-lucky, however, is if you're currently in a long-distance relationship like what the song portrays.
But with a love so strong, what matters isn't the physical distance, but the emotional closeness – so much so that you might be able to "feel [your partner's] whisper across the sea". Not sure how that works, but don't take things too literally – the main point is that no matter how far apart, you'll always come back to each other.
---
5. All of Me by John Legend
---
First of all, can we just applaud John Legend for using his actual wife, Chrissy Teigen, in his All of Me MV – instead of some teen lingerie model plucked off Instagram? He obviously wrote this with her in mind, and genuinely loves all her "curves and edges".
---
6. Beautiful In White by Shane Filan
---
One can say that Beautiful In White by Shane Filan of Westlife is a lyricised variation of Johann Pachelbel's Canon in D. Since the latter is often used for church wedding march-ins, this is a modern alternative for brides who don't wish to be basic.
It's a tear-jerker for sure, so make sure you wear waterproof eyeliner.
---
7. Can You Feel the Love Tonight by Elton John
---
You can't go wrong with Disney songs, and while we love the catchy new ones from Frozen, it's the old favourites that always tug on our heartstrings. Can You Feel the Love Tonight, sung by Elton John for The Lion King is one of them.
There's also a new version from the 2019 CGI/live-action remake of the film, featuring R&B queen Beyonce and Daniel Glover.
---
8. You Are The Reason by Calum Scott
---
Guy hurts girl, girl runs away.
Guy realises his boo boo, regrets.
Guy claims girl is his one reason in life.
Guy declares he'll go to the ends of the earth to fix everything.
"I'd climb every mountain / And swim every ocean / Just to be with you / And fix what I've broken" – has anyone who's ever hurt you made such proclamations? No? Then they need to try harder.
The music video shows the girl being happy with another man at the end, but who knows what happens thereafter. It's up to your interpretation, and we sure hope this champ wins her over.
---
9. I'll Make Love To You by Boyz II Men
---
With a title like that, you already know this song is about bedroom shenanigans *awkward giggling*.
But I'll Make Love To You by Boyz II Men isn't one of those raunchy trap tunes you'd grind to with a stranger in a club. No, this one's about slow, sweet passion with someone special.
---
10
. Kissin U by Miranda Cosgrove
---
Although this bubblegum pop song dates way back to your teenybopper days where you didn't even know what real love was, it's still a classic. With the saccharine vocals of Miranda Cosgrove and uplifting lyrics about young romance, Kissin U is one that will make you feel like a lovestruck teenager all over again.
---
11. Nothing's Gonna Change My Love for You by George Benson
---
George Benson, who? Most millennials would never have heard of him, much less know what he looks like. But you've definitely heard his top hit, Nothing's Gonna Change My Love for You, which is a simple, sweet ballad about an undying love.
---
12. You And Me by Lifehouse
---
You And Me by Lifehouse: When you love someone so much that being with them makes you giddy, incoherent, and lose track of all sense of time. Simple and sentimental.
---
13. Just The Way You Are by Bruno Mars
---
Perhaps it's what's on the inside that's more important, but plenty of females love being complimented on appearance as well – especially on days where we feel like we look like crap. Just The Way You Are by Bruno Mars sings praises of how stunning a woman is, such that her eyes outshine the stars and her smile makes the whole world halt.
A wee bit exaggerated, but anything that makes her happy, amirite?
---
14. What Makes You Beautiful by One Direction
---
One Direction may have gone from a 5-piece to a 4-man boyband, but we doubt your Directioner girlfriend's love for the group has reduced in any way. Their debut single, What Makes You Beautiful – about a person who doesn't know how perfect she is – will always be a hot favourite among fangirls.
---
15. I'm Yours by Jason Mraz
---
If you're not up for sappy lyrics full of far-fetched metaphors and pet-names, then you'll do well with I'm Yours by Jason Mraz – a chill, pressure-free choice that always sounds good when strummed on a guitar or ukulele.
---
16. As Long As You Love Me by Backstreet Boys
---
In As Long As You Love Me by Backstreet Boys, a once-loner takes a chance and pledges his life to a special person despite naysayers calling him crazy and blind. In all of this, her past history is irrelevant because that's what unconditional love is about.
---
17. Truly Madly Deeply by Savage Garden
---
Adventurous couples can stand on mountains, bathe in the open sea, and lay under the stars together with Truly Madly Deeply by Savage Garden playing in the background. Just don't get caught for skinny dipping at the beach in places where it's illegal.
---
18. Never Had A Dream Come True by S Club 7
---
Before Hi-5, there was S Club 7, a 7-member mixed-gender pop group.  Their most recognisable tune, Never Had A Dream Come True, speaks of how you'll always go back to the person you're meant to be with, no matter how you try to move on or build a distance. Aww. 
---
19. Marry Me by Train
---
"If I ever get the nerve to say / Hello in this cafe" – basically, our bro in Marry Me by Train is saying that if he musters the courage to approach this random girl at a cafe, they're destined to be together and he'll hold onto her forever.
I guess that's what "love at first sight" is, but erm, talk about having things escalate super quickly.
However, you can choose to ignore that slightly stalkerish storyline and instead see it as something about choosing your partner over and over again, with the lyrics, "Marry me / Today and every day".
---
20. Can't Help Falling In Love With You by Elvis Presley
---
"Wise men say, only fools rush in / But I can't help falling in love with you"
Although this one's a bit old, it'll always remain a classic, and your grandfolks are sure to approve of this in your wedding playlist.
If the slow crooning of Elvis Presley isn't up your alley, there's also a more upbeat pop version by A-Teens.
---
21. Perfect by Ed Sheeran
---
If your lady looks perfect and you know you don't deserve her, Perfect by Ed Sheeran is the song to dedicate. Bonus points if you use it as part of your proposal.
Jokes aside, this song is a truly heartfelt one that expresses a guy's immense love for a girl, showing how he thinks she's an "angel in person" and finds her faultless even when she thinks she "looks a mess".
---
22. Love Me Like You Do by Ellie Goulding
---
Although this is one of those newer songs where the chorus mostly just repeats itself, the verses of Ellie Goulding's Love Me Like You Do are deeply felt. I mean, it's a pretty big deal to say someone is your light and the "colour of [your]" blood.
We like this part the best for its sheer passionate nature:
"Fading in, fading out / On the edge of paradise / Every inch of your skin is a holy grail I've gotta find / Only you can set my heart on fire, on fire" *wistful sigh*
---
23. Start of Something New from High School Musical
---
If you're a 90s kid who says you've never watched High School Musical, you're probably lying. It's okay, we all had embarrassing interests in the past. As corny as HSM's Start of Something New MV might be (who suddenly finds love after 1 open-mic karaoke song at a party?!), look past that and focus on the lyrics.
Opening your heart to new possibilities and beginnings – it's all pretty sweet, you gotta admit.
---
24. My Love by Westlife
---
There are 3 interpretations to this song, where the speaker is pining for:
1. A lost love
2. A partner who has passed on (yikes)
3. A lover who's physically far away
We prefer to go with the third one, and relate it to a long-distance romance where one can't wait to be reunited with their boo.
---
25. A Moment Like This by Kelly Clarkson
---
Some of us wait our entire lives to find our other halves, and when it finally happens, everything falls in place perfectly like magic. That's what A Moment Like This by Kelly Clarkson is about.
---
Romantic love songs for your wedding playlist
---
Putting together a wedding playlist with appropriate music that won't repeat itself too many times is no easy task, but these are some foolproof ones that you can quickly dump in for the occasion. They work just as well for Valentine's song dedications and proposals!
Check out our other V-day related articles down below!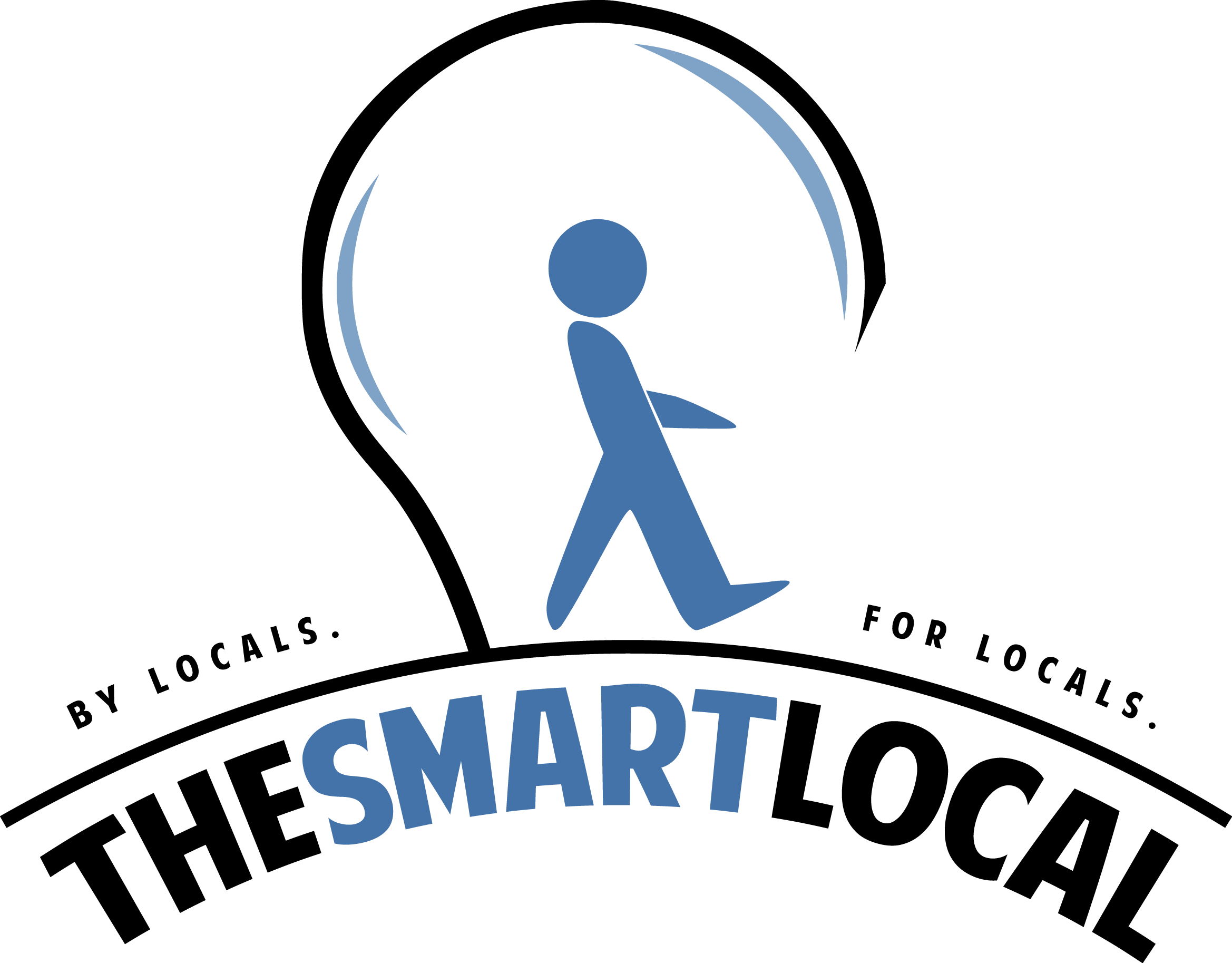 Drop us your email so you won't miss the latest news.