Romantic Valentine' Day quotes about love
---
When Valentine's Day comes around and you find yourself stuck in coming up with a love letter because you're not exactly Lang Leav material, take a leaf out of our book and include one of these romantic Valentine's Day quotes. Most of these are from books, or by esteemed authors and poets, so you can't possibly go wrong.
Also useful if you need a fitting caption for your couple selfies on Instagram, and can't seem to think up anything of your own to capture your emotions properly.
---
1. "If I had a flower for every time I thought of you…I could walk through my garden forever"
---
– Alfred Tennyson
It would truly be a superpower to be able to conjure up more flowers than Gardens by the Bay ever will have, just by using your mind. You'll never have to spend on an expensive bouquet again – and that's a lot of money saved.
---
2. "We come to love not by finding a perfect person, but by learning to see an imperfect person perfectly"
---
– Sam Keen, To Love and Be Loved
To Love and Be Loved is a book exploring the various elements of love – romantic or otherwise – including commitment, desire, and empathy. But if you can't sit through it from cover to cover, let this line be your one takeaway.
Unlike what Ed Sheeran might proclaim, no one is truly perfect. But real love is when you take someone as they are and see them in a certain light in spite of everything else.
---
3. "There is never a time or place for true love. It happens accidentally, in a heartbeat, in a single flashing, throbbing moment."
---
– Sarah Dessen, The Truth About Forever
It might happen on the MRT, in the queue at McDonald's, or even a siam diu. Whatever it is, love tends to bloom without warning when you're least expecting it.
Kind of like a car wreck, but not as bad.
---
4. "You know you're in love when you can't fall asleep because reality is finally better than your dreams."
---
– Dr Seuss
"Goodnight xiao b"
"Goodnight bb, muackzxzxz"
"You hang up"
"No, you hang up!"
"You hang up first, leh!"
*repeat x100*
Being asleep = being away from your lao po/lao gong = not fun. 🙁
---
5. "You may not be her first, her last, or her only. She loved before she may love again. But if she loves you now, what else matters?"
---
"She's not perfect – you aren't either, and the two of you may never be perfect together but if she can make you laugh, cause you to think twice, and admit to being human and making mistakes, hold onto her and give her the most you can. She may not be thinking about you every second of the day, but she will give you a part of her that she knows you can break – her heart. So don't hurt her, don't change her, don't analyse and don't expect more than she can give. Smile when she makes you happy, let her know when she makes you mad, and miss her when she's not there."
– Bob Marley
This is a long one, and will take some time to digest, but late reggae royalty Bob Marley sure has some real words of wisdom for us.
---
6. "Love is friendship that has caught fire"
---
– Ann Landers
Surely, you have to get to know someone properly as a friend first, before being able to catch feelings for them. Unless you're a Disney Princess who just goes off with the first man who kisses you, in which case…GG.
The rest of the quote: "It is quiet understanding, mutual confidence, sharing and forgiving. It is loyalty through good times and bad. It settles for less than perfection and makes allowances for human weaknesses. Love is content with the present; it hopes for the future and it doesn't brood over the past. It is the day-in and out chronicles of irritations, problems, compromises, small disappointments, big victories and common goals."
Essentially, it's all the little things, good and bad, which contribute to love the big wonderful thing that it is.
---
7. "I wish I could turn back the clock. I'd find you sooner and love you longer"
---
– Unknown
Because forever just isn't enough. <3
Aww, so sweet…well, so long as time-travel doesn't result in her being 13 while you're like, 20. 'Cause that's just mega creepy.
---
8. "I got lost in him, and it was the kind of lost that's exactly like being found."
---
– Claire LaZebnik, Epic Fail
If Pride and Prejudice is too dry for you, try Epic Fail by Claire LaZebnik, a modern love story inspired by the classic.
---
9. "If my love were an ocean, there would be no more land"
---
"If my love were a desert, you would see only sand.
If my love were a star, late at night, only light.
And if my love could grow wings, I'd be soaring in flight."
– Jay Asher, Thirteen Reasons Why
A short and sweet poem about all-consuming love, to memorise for your Valentine's Day quotes collection or proposal speech.
---
10. "You might not have been my first love, but you were the love that made all the other loves irrelevant"
---
– Rupi Kaur
For those guilty of having a whole collection of exes. Hopefully, this should convince your partner that all your past relationships now don't matter. Although it would help greatly if you were to stop stalking them on social media every so often.
---
11. "You don't marry someone you can live with, you marry the person you cannot live without"
---
– Cecelia Ahern, P.S. I Love You
Marrying someone you can live with means you're merely settling because it's convenient. Boring! Might as well ask your parents to help you get an arranged marriage, IMO.
The One is someone you know you need – and that makes all the difference.
---
12. "The best love is the kind that awakens the soul and makes us reach for more, that plants a fire in our hearts and brings peace to our minds"
---
– Nicholas Sparks, The Notebook
Kind of like a drug, isn't it? Just minus the police raids and jail time.
---
13.  "I fell in love the way you fall asleep: slowly, and then all at once"
---

Image credit: 20th Century Fox
– John Green, The Fault in Our Stars
Ah, TFIOS. A love story for the ages.
Plenty of lines in John Green's books are quotable, but this one has been popularised largely because of the hit movie adaptation that left thousands sobbing in theatres.
---
14. "He's more myself than I am. Whatever our souls are made of, his and mine are the same"
---
– Emily Bronte, Wuthering Heights
For those who are joined at the hip to their partners and have pretty much morphed into one homogenous entity.
Literature enthusiasts would recognise this line from one of the most heart-wrenching gothic romance novels of all time. Perfect for Valentine's Day quotes.
---
15. "I knew I loved you when 'home' went from being a place to being a person"
---
– E. Leventhal
It's not about the size of your home, but the people in it who matter…so I guess the increasingly tiny HDBs of today aren't much of a problem, yeah? Anyway, like they say, you can still make babies in a small space *shrug*.
---
16. "Because of you, I laugh a little harder, cry a little less, and smile a lot more"
---
– Unknown
Life's better when you've got someone to love and the feeling is mutual :')
---
17
. "You are my sun, my moon, and all my stars"
---
– E.E. Cummings
Basically a more profound way of telling someone that they're your whole universe.
This quote is just one line out of a whole poem, and for the benefit of those who are curious to know what the rest of the stanza is like, it goes like this:
"yours is the light by which my spirit's born:
yours is the darkness of my soul's return
– you are my sun, my moon, and all my stars."
---
18. "Once upon a time there was a boy who loved a girl, and her laughter was a question he wanted to spend his whole life answering"
---
– Nicole Krauss, The History of Love
*cue maniacal female laughter sound effects*
---
19. "Love doesn't make sense. You can't logic your way into or out of it. Love is totally nonsensical"
---

Image credit: How I Met Your Mother
– Ted Mosby, How I Met Your Mother
Sometimes you can't explain why or how you began to love someone, and that's perfectly okay.
The rest of the quote: "But we have to keep doing it, or else we're lost and love is dead and humanity should just pack it in. Because love is the best thing we do."
---
20. "I love you without knowing how, or when, or from where. I love you simply, without problems or pride"
---
"I love you in this way because I do not know any other way of loving but this, in which there is no I or you, so intimate that your hand upon my chest is my hand, so intimate that when I fall asleep your eyes close."
– Pablo Neruda, 100 Love Sonnets
This is the last stanza of Sonnet 17 in Pablo Neruda's 100 Love Sonnets. While originally written in Spanish, many of his works have been translated to English.
No, this isn't some futuristic sci-fi technology about controlling someone else's body parts with your own. Dissected, this quote speaks of an intimacy so intense that two humans are seemingly the same person – such that they fall asleep in tandem and don't know where one ends and the other begins.
---
21. "Love is like the wind, you can't see it but you can feel it."
---
– Nicholas Sparks, A Walk To Remember
It's also like a fart – you can't see it but you can smell it. In the form of the overwhelming scent of roses and perfume that cloud one's nostrils on Valentine's Day.
Cynical jokes aside, love is a feeling that cannot be quantified, and what can't be seen with the eyes is even more powerful when felt.
---
22.  "When you realise you want to spend the rest of your life with somebody, you want the rest of your life to start as soon as possible."
---
– When Harry Met Sally
When you just can't wait for your successful BTO results to be out, so you can finally pop the question – though not like she hasn't already been expecting it. #thisissingapore
But really, though. No one likes the thought of growing old, but if growing old means getting to build a life with the one you love, it's a whole different ball game to look forward to.
---
23. "I love you not only for what you are, but for what I am when I am with you"
---
– Elizabeth Barrett Browning
The rest of the quote: "I love you not only for what you have made of yourself, but for what you are making of me. I love you for the part of me that you bring out."
A good partner brings out the best in you, even if you're prone to getting hangry often.
---
24. "To the world, you may be one person, but to one person you are the world."
---
– Dr. Seuss
Don't think of yourself as insignificant, because your presence can make a whole world of difference to someone else.
---
25. "Distance means so little when someone means so much."
---
– Tom McNeal, Far Far Away
When long-distance ain't got nothing on you, because being physically apart won't shake the strong foundation of your relationship. Good thing Skype and Telegram exist, 'cause who knows how many couples would make it if we relied solely on snail mail.
---
Most romantic Valentine's Day quotes about love
---
Love is a crazy thing, and words can't always describe it accurately or justifiably. But you can still try, and when all else fails, these romantic Valentine's Day quotes do come pretty close in expressing that warm, fuzzy emotion to your significant other. They might even help you score extra points for appearing to be more "intellectual" than you actually are 😉
For more romantic Valentine's day articles beside these Valentine's Day quotes, check out:
New Valentine's Day Date Ideas 2020
Cheap Valentine's Day 2020 Set Dinners In Singapore
Valentine's Day 2020 Events For Singles
Practical Valentine's Day Gifts Under $50
Useful Valentine's Day Gift Ideas Sorted According To Relationship Status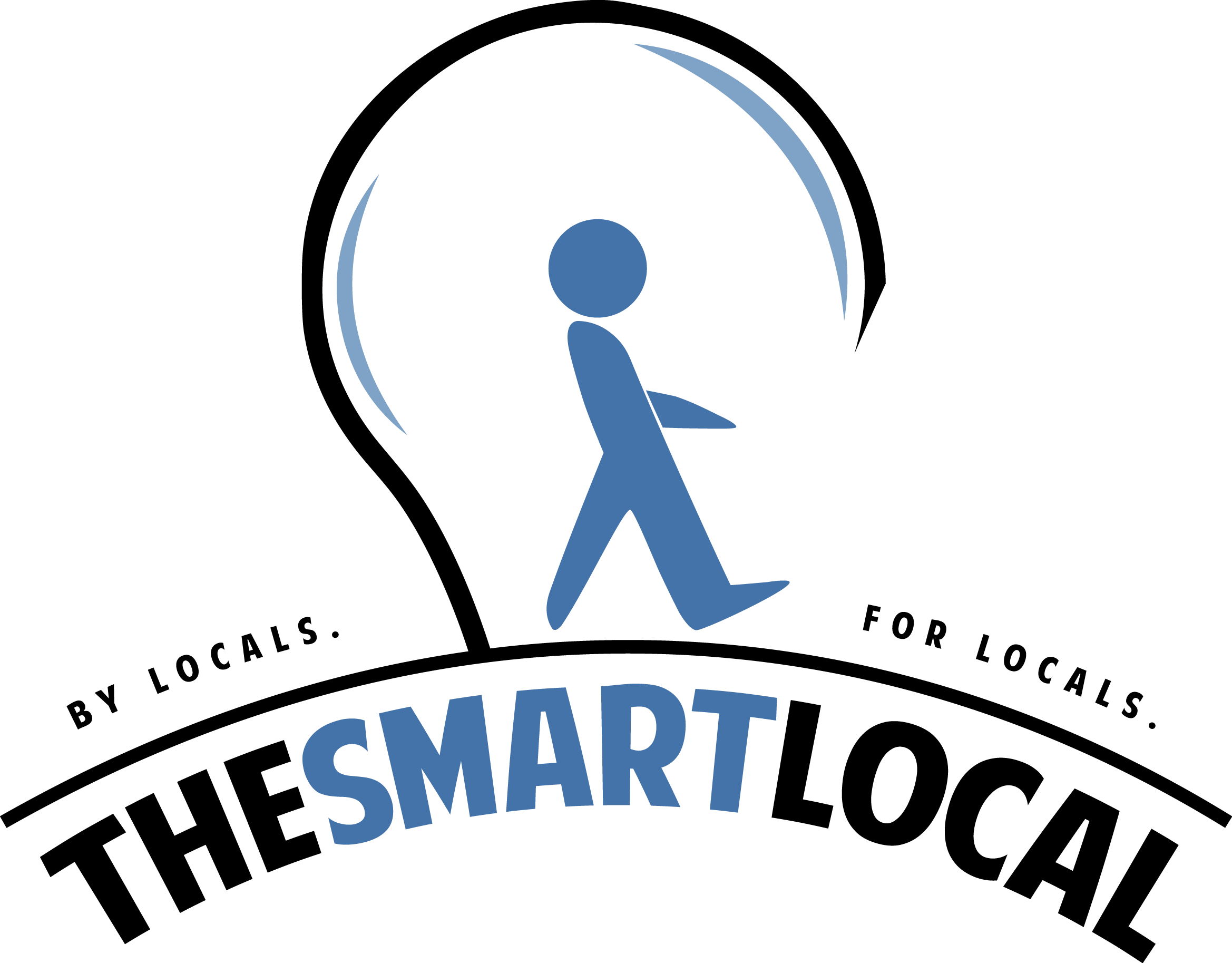 Drop us your email so you won't miss the latest news.