#Instawalk at Queenstown
Mature estate she may be, but sleepy neighbourhood she is definitely not. From old school nostalgia to breathtaking views, Queenstown represents how nature, history and new age architecture can all be found in one lovely town.
As she continues to undergo upgrades and constant renewal, we teamed up with the Ministry of National Development (MND), Housing and Development Board (HDB) and NParks to explore Queenstown's photogenic spots through an Instawalk on 20 May 2017.
We were joined by influencers Dharf (@dharfvader), Luke (@seathebreezee), and Roger (@rog3rgoh), who lent us their keen eye for photography as we journeyed through one of Singapore's most loved estates.
Getting ready to explore Queenstown
0900: We gathered bright and early at the shelter located beside Labrador Park MRT as participants registered and received their goodie bags, complete with specially designed Instawalk pamphlets, ponchos, and snacks, to arm them for the journey ahead.
Once everyone was accounted for, a short brief was given, announcing the themes for this round's #InstaChallenge: Horizon, Rejuvenate and Contrast. The participants were split into two groups and we boarded the bus to kick-start our insta-venture!
1. Henderson Waves
0930: After a short bus ride, we arrived at the iconic Henderson Waves. Henderson Waves isn't technically part of Queenstown, but since it's been such an iconic part of Singapore when it was unveiled in 2008, we thought it was worth popping by!
Standing 36 metres above Henderson Road, Henderson Waves is Singapore's highest pedestrian bridge. Best known for its series of recognisable rib-like alcoves that serve more as a photo spot than a shelter, this linkway between Mount Faber and Telok Blangah Hill has graced the IG feeds of many since its unveiling in 2008.
Being a weekend morning, it was no surprise to see many other visitors scattered across the 274-metre long overpass. Still, some of us found plenty of space for a quick snooze. And even indulge in a bit of parkour.
All for the 'gram.
2. Forest Walk
1000: Continuing along the Southern Ridges, we strolled by the tranquil greenery of Hilltop Walk and hopped onto the winding Forest Walk.
Cutting through over 50 metres of secondary forest, the species of flora surrounding us changed with every couple of steps we took, showing the richness in diversity of the flora.
Ranging from 3 to 18 metres in height, the intricately interlaced walkways provided many interesting angles for photo taking, both from top-down and down-up. Which we of course, duly made use of.
Walking through the 1.3km long route was as safe as any trail could be, but one couldn't help get a tingling sensation whenever we peered down its see-through steel structure.
3. HortPark
1100: Soldiering on in the blistering heat, we reached the end of our walk along the Southern Ridges and paid HortPark, the Gardening Hub, a visit.
Apart from the huge variety of flora that we laid our lens on, our visit also coincided with their monthly Gardener's Day Out event. A platform to cultivate the gardening spirit in the local community, the park was filled with stalls selling fertilisers and organic produce.
Gardener's Day Out is a free NParks organised event that's focussed on sparking an interest in gardening among Singaporeans. With offerings ranging from giant loofahs to rare and imported seeds, the green fingers among us got stuck at the many stalls set up in the park's foyer. Fauzi even got himself a small bottle of organic Honey Apple Cider!
4. Queenstown Sports Complex
1200: Another bus ride later, we arrived at Queenstown Sports Complex, where we began the second leg of our Instawalk adventure.
Singapore's first neighbourhood sports complex and co-host to several National Day Parades throughout the 1970s and 1980s, Queenstown Sports Complex is steeped in history.
In stark contrast to the crowds of Henderson Waves and HortPark, we were the stadium's only visitors on a Saturday morning. But all the better, as we were able to use the entirety of her 3,000 seater stands for our instagramming escapades.
5. Queenstown Public Library
1245: 10 minutes from Queenstown Stadium was the equally historical Queenstown Public Library. Officially opened in 1970 by then-Prime Minister Lee Kuan Yew, it was Singapore's first branch library, serving 3 generations of residents living in the area.
Apart from its rich history, what caught our attention was the 2-storey building's unique design. Some among us had a field day capturing the motifs that adorn its exterior.
Some others preferred its interior. Mostly for the air-con.
6. SkyVille@Dawson
Source: @cookiesnqream
1315: On our last stop of the day, we explored the award-winning SkyVille@Dawson.
The 960-unit development is not just a pretty sight. A winner of the Universal Design Mark Award in 2016, the design of SkyVille@Dawson was thoughtfully planned out so that all the community spaces are seamlessly connected and accessible to users of all ages and abilities.
Starting on the 8th floor, we were already astounded by the building's beauty, with every turn leading us to yet another photo opportunity. From walls washed in vivid white to sky bridges overlooking its neighbouring SkyTerrace@Dawson, we spent longer than we thought we would before moving to the rooftop garden.
It's easy to take super pretty pictures here, such is the beauty of SkyVille@Dawson's panoramic views and symmetrical structures. Smartphones. Compact cameras. DSLRs. Whatever tools we had with us, we brought out in full force, as no one could resist bringing back a piece of the beauty from SkyVille@Dawson.
Rounding up #IWalkQueenstown with prize presentations
Muzhaffar receiving his award for the Best Horizon-themed photo
1400: As we took a well-deserved rest at SkyTerrace@Dawson, the participants got down to picking their best photos, making their edits and posting them on Instagram for the judges to pick the winners for #Horizon, #Rejuvenate, #Contrast and Best Team Photo.
Renowned photographer Dorothea Lange once said, "A camera is a tool for learning how to see without a camera." That quote has never rung truer for me, after seeing the entries from the participants of this Instawalk.
Here were the winning photos:
Horizon:
Source: @muzzyu
Rejuvenate:
Source: @c.lensed
Contrast:
Source: @oasisohaiyo
Best Group Photo:
If there's anything to take away from this recap of our adventure there, it's that Queenstown is well worth a trip on your own. Photo spots and scenic trails are aplenty, along with a rich and distinct heritage that has remained throughout the years.
Join us on our next #Instawalk!
From exploring the heartlands of Jurong and Tiong Bahru, to uncovering the lesser known sights of touristy areas like the Civic District and Little India, our Instawalk series has seen us hop all over the island to discover Singapore anew. Next up, we'll be heading to Pasir Ris, where we'll show you the gems that make it worth travelling to the far east.
Follow @thesmartlocalsg and @MNDSingapore on Instagram to be the first to know about the details for our next Instawalk.
For more snapshots of this Instawalk, check out our Facebook Album and pictures from our participants on Instagram with the hashtags #iWalkQueenstown and #TSLWalks.
Till next time!
---
This post was brought to you by the Ministry of National Development.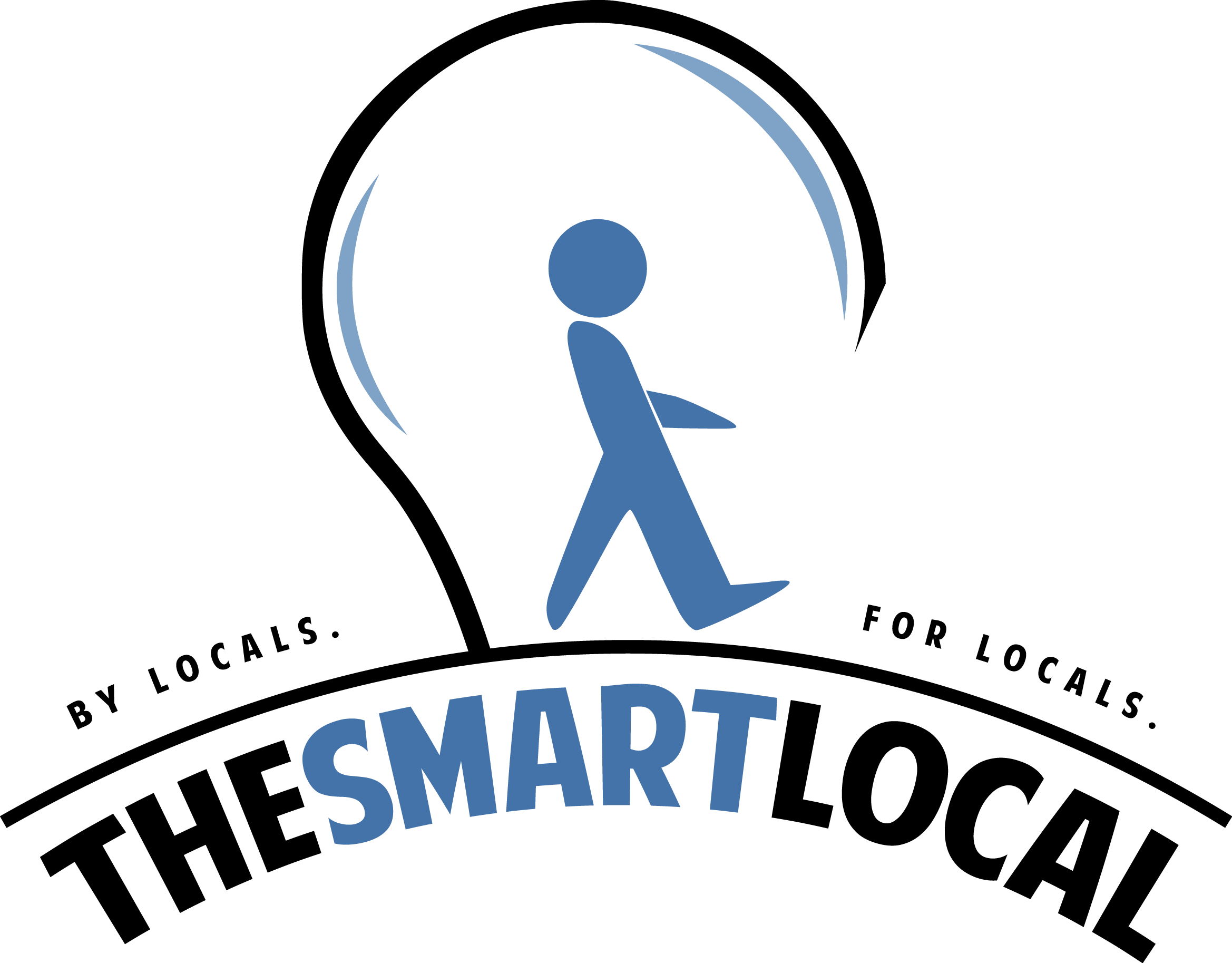 Drop us your email so you won't miss the latest news.