#Instawalk at Jurong – an estate more interesting than you think
Most know Jurong as Singapore's ulu industrial area – or with the recent shopping mall additions, the West siders' version of Orchard Road. But bigger things are in store for this estate. What you'll see in this Instawalk is just a glimpse of what the Jurong area will be like in the future. With a green neighbourhood in Yuhua and plans for Jurong Lake District (JLD) to become Singapore's CBD 2.0, there's definitely more than meets the eye.
That's why The Smart Local teamed up with the Ministry of National Development (MND), the Building and Construction Authority (BCA), the Housing and Development Board (HDB), the Urban Redevelopment Authority (URA), and NParks to explore this up-and-coming estate on an #Instawalk a couple weeks back, on 18th February 2017.
We were joined by influencers Audrey (@tippytoess), Ching Kai (@chingkaichingkai), Jeryl (@j9ryl), and host Charlotte (@apennyfortea) on our journey to the west. But before you read on, check out our #iWalkJurong video here!
Getting ready for our Insta-venture
0900: Our 22 Instawalkers gathered bright and early at Bukit Batok MRT Station and received their goodie bags, complete with Instawalk pamphlets, ponchos, and snacks, to arm them for the journey ahead.
Enroute to our first location, participants were told of the 3 Instachallenge themes: nature, urban, and vitality, and the prizes that were up for grabs for the winners of each theme. Everyone got visibly excited – after all, what's an Instawalk without some friendly competition between fellow Instawalkers?
1. Bukit Batok Nature Park
Participants exchanging photography tips
0930: We started the morning with some fresh air and greenery at Bukit Batok Nature Park, a park built on an abandoned quarry site. But it wasn't the park's spectacular quarry view that took our breath away, it was this dizi (Chinese flute)-playing uncle.
With the uncle's soothing melodies and the scenic backdrop, it felt like a scene out of the ancient lands of China.
Many of us took the chance to star the uncle in our photos, much to his delight.
2. Jurong Hill Park
1015: Our next destination was Jurong Hill Park. Home to a 3-storey Spiral Tower, our Instawalkers got creative with their shots at this symmetrical backdrop.
Source: @johnjohnah
What goes on behind the scenes of orchestrating a group shot Source: @thetimetravellingteacher
Source: @tintedeye
18m in height and situated atop a hill, the tower also proved to be a great vantage point of the entire western Singapore.
We could have spent the whole morning at this insanely Insta-worthy location, but we had to head off to Singapore's first green neighbourhood: Yuhua estate.
Yuhua Estate
3. HDB Greenprint@Yuhua Display Corner
1045: Kickstarting our tour of Yuhua was a visit to the HDB Greenprint@Yuhua Display Corner, led by our guide from HDB. To promote sustainable living, the HDB Greenprint @ Yuhua was piloted in 2012 for 38 HDB blocks and were designed to save energy and water, with better waste management features.
The lighted chutes show the path of the waste as it gets transported to the centralised bin!
For instance, Yuhua's Pneumatic Waste Conveyance system uses air suction to transport household waste via underground pipes to a Centralised Bin Centre. This saves the manpower needed for manual waste collection. Plus, the process is 100% enclosed – no more waste spillage onto common areas and pest-y issues!
4. Trampoline Playground
1115: Once we'd understood the green initiatives at Yuhua, we began our walking tour. First stop: the trampoline playground in front of Block 221A, where we unleashed our inner children at the springy trampolines.
5. Project Bus Stop
1145: Next up: Project Bus Stop, a brainchild of DP Architects to test out innovative technology in JLD. Born out of an idea to 'make waiting fun', books, a swing, free Wi-Fi, and even phone chargers are available here to keep commuters entertained.
6. J Link
1200: For our next stop, we headed over to J Link, a 270m-long walkway connecting JCube to the shops at Jurong Gateway. Psst, it's actually a sneak preview of the future JLD – a car-lite district with more sheltered walkways and streets to improve connectivity.
Our Instawalkers took the chance to learn about Jurong's history from J Link's heritage corner. Here's something we found out: back when Jurong was still an industrial site, it was home to several brick manufacturing factories!
The heritage corner's circular structures were a great photo spot too
Besides the heritage corner, J Link also comprises of Canopy, a green-roof multi-purpose hall. Column-free and unobstructed, it's the ideal open space for any sort of public event or community activity. Jurong residents, look out for more of such open plazas in the future!
7. JTC Summit
1230: Thanks to the folks from Jurong Town Corporation (JTC), we got exclusive access to the top floor of JTC Summit – and the panoramic view of Jurong that greeted us got everyone snapping away.
Checking out the one-of-a-kind Jurong view
8. Ng Teng Fong General Hospital
1300: Most of us were visibly tired by this time, but everyone cheerfully headed on to our second last stop: Ng Teng Fong General Hospital (NTFGH), named after the Singaporean entrepreneur himself.
Did you know: NTFGH uses solar energy to power its hot water supply, and NEWater for its A/C cooling towers! These environmentally friendly initiatives and more won it the BCA Green Mark Platinum award and saves >$5m/year. All new buildings in the JLD will be just as energy-efficient – just imagine how much money can be put to better use!
We then checked out NTFGH's 380,000-tile mosaic wall. Painstakingly crafted by more than 800 volunteers, this artwork took more than 9 months to complete, eventually setting a record as Singapore's longest community mosaic art wall.
Group 1 used the colourful wall as a backdrop for their group photo
9. Jem Rooftop Playground
1330: Our Instawalkers heaved a sigh of relief as we gathered at Jem's rooftop playground, the final destination of the day.
Everyone quickly got down to uploading their photos to Instagram, in preparation for the Instachallenge judging. And a while later, the results were released!
Winner of Urban: Yu Yong
Source: @yyongss
Winner of Nature: Karin
Source: @lostminded_
Winner of Vitality: Shawn
Source: @shawnanggg
Best Group Photo: Jeryl
Source: @j9ryl
1345: As Instawalk Jurong came to a close, our Instawalkers said their goodbyes to one another after a fulfilling morning exploring the west. They left with more than just photos – friendships were forged, memories made, and we took a sneak peek into this humble estate dubbed Singapore's potential CBD #2.
P.s. If you have feedback or more ideas for the future of Jurong, look out for URA's JLD master plan exhibition in mid-2017!
Join us for our next #Instawalk!
We've been to the housing estates of Bedok, checked out the scenic sights of Punggol, and experienced Tiong Bahru's hipster vibes. Apart from these heartland areas, there's still one part of Singapore we've yet to explore – and that's the Civic District.
We'll be headed there for our next Instawalk, so if you'd like to join us, follow @thesmartlocalsg and @MNDsingapore for more updates. And in the meantime, check out all the photos we took from Instawalk Jurong at #TSLwalks and #iwalkjurong.
Till then, friends – we'll catch you for our next edition of Instawalk very soon!
---
This post was brought to you by the Ministry of National Development.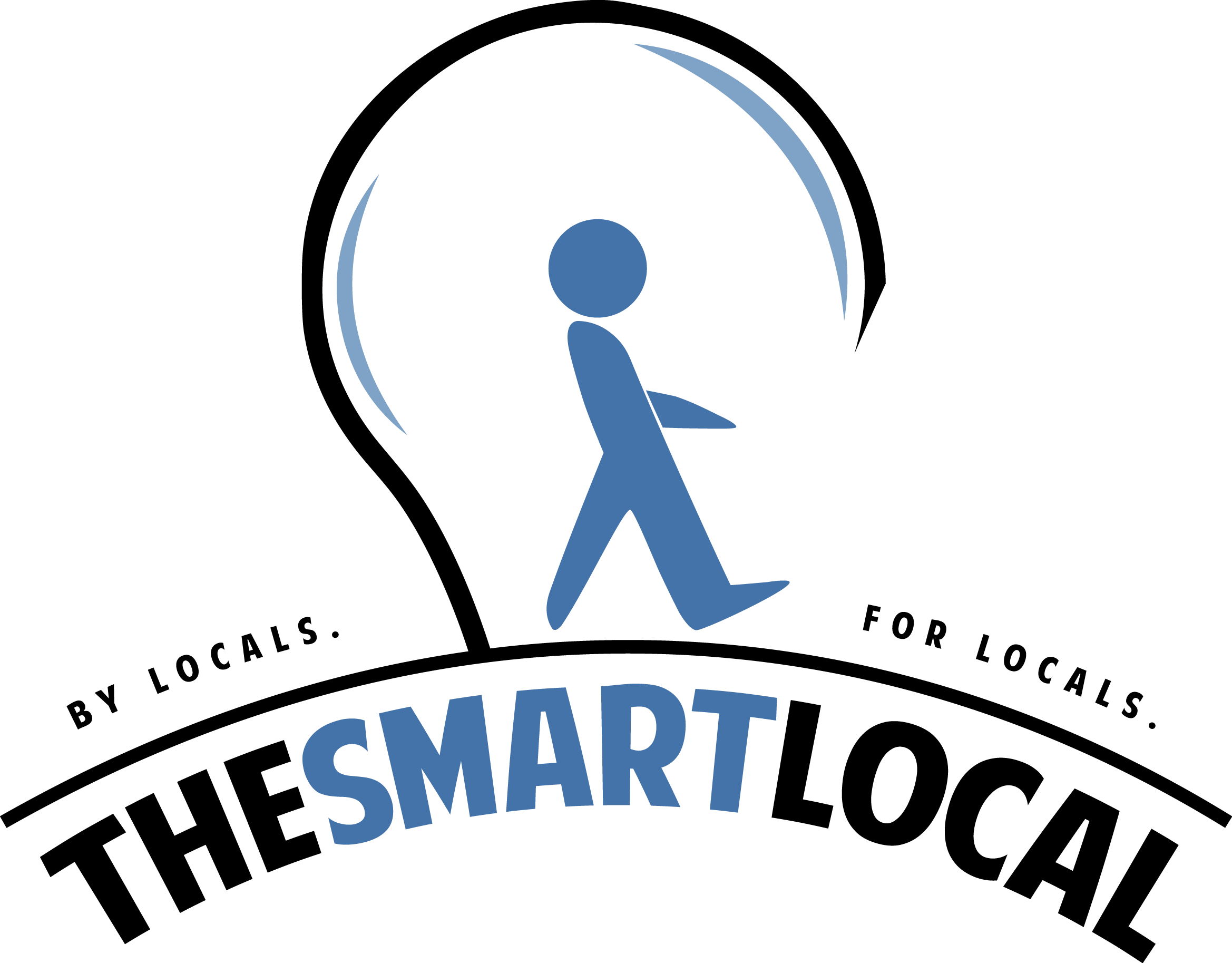 Drop us your email so you won't miss the latest news.