Exploring Little India on an #InstaWalk
We associate Little India with authentic Indian cuisine, fabric shops and flower garland vendors, but these trades, make Little India a place most of us visit only when we really have to. A typical millennial like myself has only two reasons to visit Little India: to snag affordable versions of high end perfumes at Mustafa Centre, or to fix a dimsum craving at Swee Choon. But even though I already know this, I'm convinced that there are many more hidden gems in Little India waiting to be unveiled.
With a hunger for the road less travelled, we decided to head out for a trail so no stone is left unturned. Together with some folks from the Ministry of National Development (MND), and Urban Redevelopment Authority (URA), the TSL crew took to the streets of Little India on 17 September 2016!
From left: Jeryl, Andrew, Stephanie, Seryhana and Dee
With Little India's architectural wonders waiting to be captured, we were joined by some talented influencers Jeryl Teo (@j9ryl) , Dee Alkhatib (@deebawr) and Nur Seryhana (@sallywaldorf) who love seeing life through their lenses. Not forgetting our hosts who will take you around Little India in our video – Andrew (@drewperspectives) and Stephanie (@heytheredreamer)!
Before you jump right into reading our experience, watch this video for snippets of how much fun we had and also get insights from some of our talented participants as we hopped around Little India.
Now read on as we take you on a recap of TSL's first #InstaWalk through an ethnic-enclave with century-old shophouses you'll never find in modern HDB estates.
Unravelling facets of Little India
That's me and Nancy from Singapore Tourism Board who brought us around!
0845:It wasn't even 9am but our participants were all set and ready to embark on this heritage-rich trail with us. We gathered in front of Tekka Centre, marked by a flight of colourful stairs and old lifts.
Each of our participants received a goodie bag with a specially designed booklet, water, and snacks. Emergency ponchos and mosquito patches were also included! – winks -.
Getting to know each other
It's not an #InstaWalk without everyone taking loads of pictures! Our two groups of participants were tasked to snap the perfect shot and prizes for the Best Shot that fit each of three themes were up for grabs: Life, Tradition and Colour.
Here's Fauzi (@mynameisfauzi), #InstaWalk planner extraordinaire.
With all troops assembled, cameras ready and water bottles chucked to beat the heat, we're all good to go!
1. Singapore's largest Indoor Wet Market
Kelvin Ang from URA sharing his experience at Tekka Market.
0915: We kick-started the trail at Tekka Centre by taking a quick walk through the wet market. One of our guides for the Instawalk is Kelvin Ang, Director of Conservation Management at URA. He shared with participants how Tekka Centre became Singapore's largest indoor wet market. With 284 stalls that operate till late afternoon, you could settle all your cooking needs without worrying that food goes out of stock.
Our other guide, Nancy Lee, told us about the history of this market!
Built in 1915, this complex was called Tekka Centre (竹脚中心), which literally meant "the foot of bamboo" in Hokkien. It was initially renamed Zhujiao Centre when it relocated to its present site but it was renamed back to Tekka Centre in 2000 to better reflect its history.
We also found out that the old market, initially called Kandang Kerbau Market, was located across the road, where the Verge is today. It served and still serves not just the Little India area, but also residents from Kampong Glam and all over Singapore! That's why Tekka Centre remains a landmark where you can witness how our multiracial cultures play out because you can find Chinese stall vendors who speak fluent Malay or Tamil and vice versa!
2. Snag some of the greatest bargains at Little India Arcade
0930:Our next stop is Little India Arcade. This orange and cream-coloured cluster of Neo-Classical shophouses dates back to the 1910s, and here you can hunt for real bargains that won't upset your wallet.
It was restored by the Hindu Endowments Board in the 1990s and was granted URA's Architectural Heritage Award in 1996 for their restoration efforts. You can even check out the weathered granite plaques on site that tell stories of the site's old days.
Source: @pepitaawaurann
Dive right into the aroma of coconut oil and Hindi music, as you pick up some knick-knacks, handicrafts, silk or costume jewellery. Prices here are not fixed and some haggling skills would come in super handy; 20% off is recognised as a reasonable rate of haggling for most.
The next time you fancy a henna tattoo, head right into the heart of Little India Arcade and you could get one for just $5 – you won't have to wait for Hari Raya to come getting one at the Geylang Serai Bazaar.
3. South East Asia's First Indian-focused Heritage Museum
0945:Our third pitstop is a modern building that you will not miss: the Indian Heritage Centre. The first museum in South East Asia to feature the diverse heritage of the Indian community in their galleries, you will be able to walk through time and learn the experiences of the multi-ethnic Indian community in Singapore.
View from the Indian Heritage Centre
The heritage centre's contemporary design stands in stark contrast to its 19th Century surroundings which make up the conserved Little India Historic District. Unfortunately we didn't have time to enter the gallery, but we stopped to take a breather, drink up, and admired its unique architectural style.
4. A majestic 109-year old mosque
1015: The weather starts to warm up further but our spirits were still high! All it took was a 5-minute walk to get us to this architectural beauty along Mayo Street, the Abdul Gafoor Mosque.
Initially built in 1907 to serve the Indian-Muslim community in Singapore, this mosque is now one of Singapore's most iconic religious landmarks, having been gazetted as a national monument in 1979. After great efforts by the community to restore the building to its former glory, the mosque too garnered an Architectural Heritage Award in 2003.
With the delicately restored Arabic plaster-work calligraphy on the front of the Mosque and the South-Indian style of Islamic architecture, this mosque was a favourite for many of our participants.
But the experience was further enriched when most of the non-Muslim participants who have not been in a mosque before, were pleasantly surprised by how they could borrow a robe and enter the halls. It's an eye-opening experience for those who've always wanted to know how it's like for our Muslim friends.
5. An art installation of colourful buffalos
1045: We were halfway through the walk and more colours started to show up! Bright and vibrant colours are an important element of the Indian culture so it's no surprise that many of our participants snapped away to get their #colour themed photos here.
These pieces are an art installation by Ms Marthalia Budiman, when she participated in 2015's My Ideas for Public Spaces: Forgotten Spaces competition held by the URA. It is a reference to the history of the area as a place for rearing buffaloes in the early days of Singapore – which is why the area became known as Kandang Kerbau or "Buffalo Pen" in Malay.
6. Singapore's Oldest Hindu Temple
1115:Next, we strolled down Serangoon Road to another spiritual ground just as mesmerising: Sri Veeramakaliamman Temple. It's hard to miss this distinctive Hindu temple that's one of the busiest landmarks in Little India.
It was calming to watch devotees here as they bear a stillness under the watchful eyes of curious tourists. The temple was swarmed with visitors at this point but the devotees didn't mind them at all, faithfully praying for the blessings of Kali, the Destroyer of Evil.
Our guide explained that in this temple, devotees get priests to pray specially for them to the different Gods they identify with. When done, the priest would come forth and give a Tilak, a marking on their forehead.
A favourite of many of the participants for its magnificent facade, it's no wonder that this temple was where most of the #tradition shots were taken!
7. Singapore's first Peranakan Church
1145: It's almost noon and we're well on our way! Next up: Singapore's first Peranakan Church with walls so white you can't leave without your #ootd shot. The Kampong Kapor Methodist Church was gazetted for conservation in 1989 as part of the Little India Historic District.This Art-Deco building, which looks like it came from a town in Belgium, is a sanctuary for its 1000 members who come for service in English, Mandarin, Malay, and Tamil.
We lingered a little longer because just 10 metres from the back of the church, is a classic back alley much like the ones you've seen countless times in television serials.
Source: @nat.lc
For as long as I could remember, these back alleys were always the perfect police – and – thief chase scenes or backdrop for a CID raid in Channel 8 dramas. But precisely because they are always hidden from main roads, they're not typically places most of us would stop for a venture.
We never knew that faded double-yellow lines, old school bicycles and dusty walls could come together to look this beautiful and moving. The best part was also when our #InstaWalkers get excited and comfortable in their element.
Yeah you get what I mean.
8. Desker Road Carved Windows
1215:It's noon and we've almost come to the end of our #InstaWalk! Our group leaders constantly remind the entire crew to stay hydrated and to stay cool. We've covered famous buildings thus far, and it's time to explore the little "baroque" wonders of Little India!
Kelvin was especially passionate about these windows.
These ornate floral carvings you see on these windows are part of Chinese carpentry traditions that reminds us so much about our own heritage. Back in the late 1800s and early 1900s, windows were intricately designed, painted and valued for how they look and this heavily contrasts how glass windows are now THE windows to have in a modern home.
Unfortunately, we found out that not many survive because many owners did not understand their value. Hopefully, the remaining handful will make it into the future if more of us share their beauty and heritage with everyone we know.
9. Umbrella Installation
1245: We trekked back to Hindoo Road for our final stop: these kaleidoscopic umbrella installations! Like the cow installation we saw earlier, these are also the brainchild of Ms Marthalia Budiman. These highly instagrammable trees were not only perfect backdrops for pictures but also served as shelter from the sun.
1300: Our groups gathered beneath the umbrella trees for a little sharing session on how the day went and our participants were given time to edit and make their final uploads onto Instagram.
When time is up, our influencers put their heads together and picked the final winners for each category – #colour, #life and #tradition. Congratulations to our winners – @nicetrylarrissa, @ellepses and @toot_a_loot . You guys deserved it!
Not forgetting these cuties who won the Best Group Shot!
More than ancient clusters of forgotten shophouses
We've gone from exploring iconic heartland landmarks in Toa Payoh to the tip of our island to embrace nature's wonders at Punggol. #IWalkLittleIndia has been inspirational, as we wind through pockets of street art and conserved shophouses reminiscent of our grandparents' era.
As most of our participants discovered, Little India really has a treasure trove of delights. Admittedly, most of us haven't been to Little India since we were in school but through this #InstaWalk, we fell in love with sights some of us had never heard of before.
Follow us to join our next #InstaWalk!
We hope you've enjoyed watching – and reading – how much fun we had in Little India! Remember to follow @thesmartlocalsg and @MNDSingapore on Instagram for the latest updates! Also check out @URASingapore on Facebook if you would like to read more stories on conservation.
For more snippets of this walk, check out our Facebook Album and pictures from our participants on Instagram with the hashtags #iWalkLittleIndia and #TSLWalks. Till then, we can't wait to hang out with you the next time!
---
This post was brought to you by the Ministry of National Development.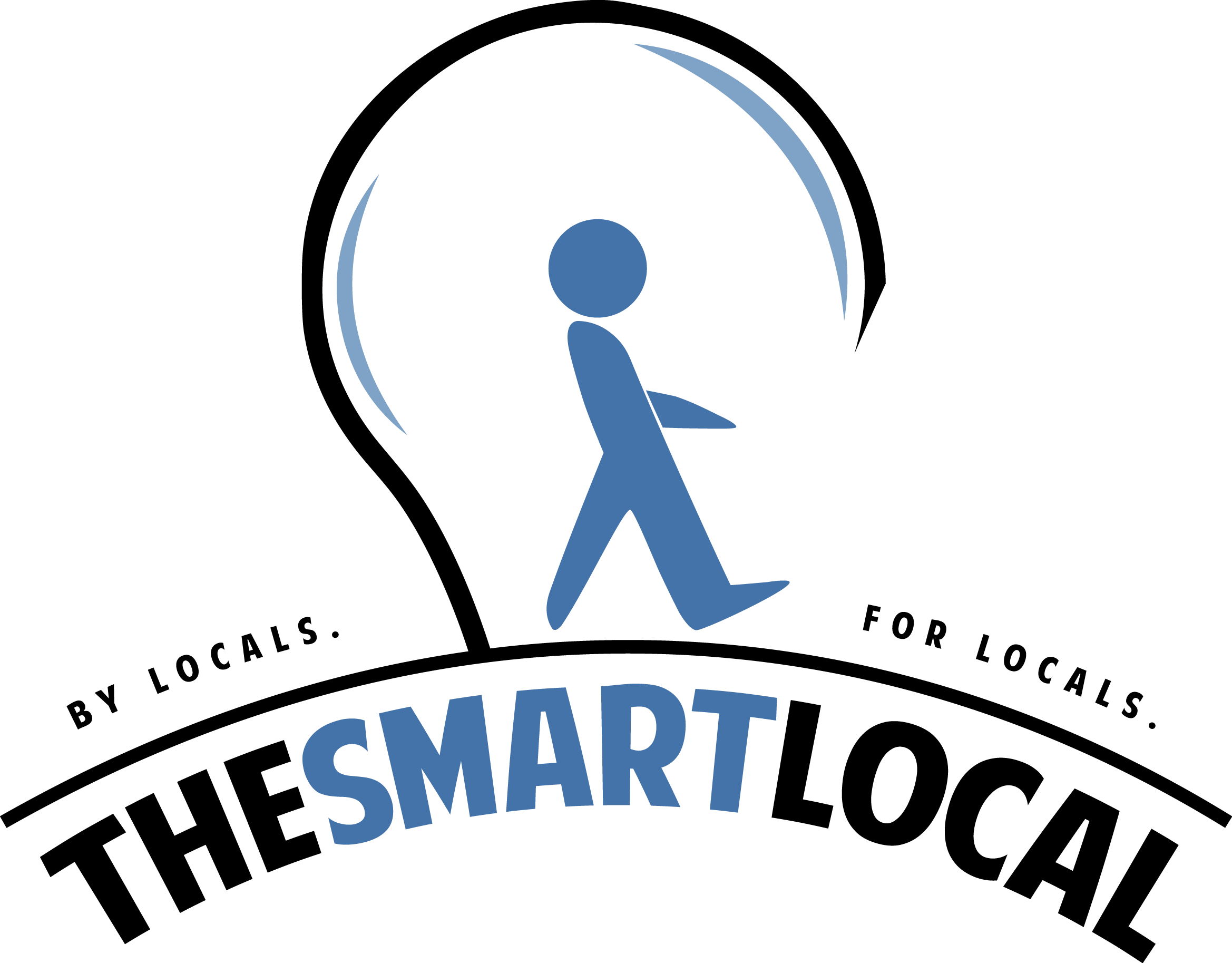 Drop us your email so you won't miss the latest news.