Gardening kits in Singapore
---

Plant growing kits to get in Singapore
Image credit (from left to right): Miss Hosay, and @feel_green_official
As we slowly approach the middle of the Circuit Breaker, we might find ourselves missing the outdoors. If you're looking for a quick solution for your cabin fever, here's how you can bring some of that outdoor zen indoors.
Other than keeping you occupied, these gardening kits can upgrade your salads or give you emotional support as you see your little sprouts grow. From garnishing your meals with microgreens to having a whole windowsill decorated with daisies and sunflowers, check out these 8 plant growing kits $40 and under to keep yourself occupied during this Circuit Breaker. 
Check out other stay-home activities you can indulge in here:
---
1. Root Farm – edible forest grow kits, $6
---

Image credit: Go Pasar 
If you like to give growing edible plants like basil and kale a try without too much financial investment, you can try out Root Farm's Edible Forest Grow Kit. Other than Basil and the 2 varieties of kale, you can try planting mizuna (Japanese mustard greens), cabbage, amaranths, as well as 2 mustard varieties that are also available in their grow kit collection. 
For the cheap price of $6, the kit covers all you need to grow your greens –  4 hydroponics grow mats, 4 batches of microgreens, a manual, as well as a grow box and cover. These grow boxes are small enough to fit nicely onto either your WFH desk or kitchen island counter. 
Check out the Root Farm Edible Forest Grow Kit.
---
2. Everything Green – grow bag starter kits, $7.90
---

Image credit: Everything Green
You don't have to have a green thumb to plant microgreens. With the Everything Green Starter Kit, you'll be harvesting your fresh greens in just a couple of days. Their $7.90 plant growing kits contain varieties like the Oriental Mix, Asian Salad Mix, or Spicy Mix. Don't worry if you don't have a pot lying around the house – the kit's packaging also works as a grow box.
The Spicy Mix contains a variety of mustard plants to amp up sandwiches and wraps. On the other hand, the Oriental Mix is a combination of sweet bok choy and spicy wasabi mustard. If you want to strike a balance between the two, opt for the Asian Salad Mix which is a mild blend of bok choy, mizuna mustard, broccoli, and turnip.
Check out Everything Green's Starter Kit: Microgreens Grow Bag.
---
3. Crops & Co – eco-friendly potted starter kits, $12.80
---

Image credit: @cropsandco.sg
Crops & Co has a Basic Starter Kit that comes in pint-like packaging which bags up the necessary materials you need to grow your edible plant. Other than being eco-friendly, the lid of the pint also works as a water collector for any water seeping out of the bottom of the pot. At $12.80/pot, the kit comes with potting soil and SeedCells that'll make planting easier. 
No tools are required for planting – just push the seeds into the soil and you're done. There are 6 edible plants for you to snag online with beginner-friendly crops being cucumber, basil, and courgette. After an estimated time of 2 months, be keen on reaping the works of your hands and your patience.
Check out Crops & Co's Basic Starter Kit.
---
4. Feel Green – plant ecocubes, $14
---

Image credit: @feel_green_official
If you want to upgrade your WFH table aesthetics, get yourself Feel Green's Ecocube Exotics. These miniature plants are $14 each and they come in minimalist wooden ecocube pots. This collection consists of flowers like violets, forget-me-nots, and daisies. That's not all – they've got unique plant options like coffee, chocolate flower, habanero, and even dwarf bananas.
You can look forward to harvesting your plants for fruits, peppers, and herbs for your everyday use. After 6 months of growth, you'll need to prep a bigger pot with soil where you can re-pot the entire ecocube. It'll then decompose and make great fertiliser for your plants.  
Check out Feel Green's Ecocube Exotics.
---
5. Seishin Tougei – bonsai tree growing kits, $19.90
---

Image credit: Miss Hosay
Bonsai are typically expensive but you can get your hands on one for $19.90. Seishin Tougei's Sometsuke Bonsai Saibai Kit is a bonsai kit that allows you to grow bonsai varieties of Black Pine, Japanese Maple, and Sakura plants right in your home.

Image credit: Miss Hosay
$19.90/pot isn't steep when the kit comes in an aesthetically-pleasing unique ceramic pot. Pot aside, each set includes a bottom net, culture soil, seeds, as well as a manual to aid you through the planting and germination process.
Check out Seishin Tougei's Sometsuke Bonsai Saibai Kit.
---
6. Super Farmers – grow & cook kit, from $19.90
---

Image credit: @superfarmers
You can grow your fave vegetables while you support your local community. Super Farmers' Urban Farming Kit has kang kong, Chinese kale, and chye sim grow kits that retail for $19.90. This Grow & Cook Bundle comes with a randomly selected veggie along with a recipe that'll guide you through turning your veggie into an edible dish.
Also, there's the Grow Bundle ($39) which comprises all 3 types of veggies if you want more variety for less. Both bundles include potting soil, 2 seed sticks, and a growing guide packed in. If you still need guidance in the kitchen, you can snag their recipe cards for $9.90 each.
Check out Super Farmer's Urban Farming Kit. 
---
7. Paris Garden – plant kits to hang on windows, $25.60
---

Image credit: @spectrumstoresg
You don't need a whole lot of space if you want to grow plants like sunflowers, strawberries, and daisies. Paris Garden has windowsill easy grow kits for you to hang on your window ledge.
There are single-plant grow kits for daisies and sunflowers. On top of that, there's the Mini Windowsill Oval Duo Colour where you can plant 2 plant varieties like strawberry and mint, or lavender and thyme. 
Check out Paris Garden's windowsill easy grow kits.
---
8. Eco City Hydroponics – basic hydroponics kit, from $35
---

Image credit: Eco City Hydroponics
Hydroponics is great for those who don't like to get their hands dirty with soil. Eco City Hydroponics has a Hydroponics Hobby Kit System that's retailing for $35. It's worth the price when hydroponics can ensure that your greens can grow bigger and faster, save water, and be healthy without soil-based diseases and pests.
The basic kit has all you need to nurture 4 plants from a nutrient solution tank, nutrient solution, hydro pots, sample seeds, and a manual. If you want more to plant, opt for the 6-plant hobby kit system for $50.  
Check out Eco City Hydroponics' Hydroponics Hobby Kit System. 
---
Urban farming at home
---
Growing your own greens home isn't as intimidating as it seems. These 8 beginner-friendly plant growing kits might just be the cure to your self-iso boredom during the Circuit Breaker. From microgreens and salad mixes to herbs and peppers, have a blast harvesting from your indoor plantation that'll make great toppings for meals at home. 
Read how you can grow other greens at home here: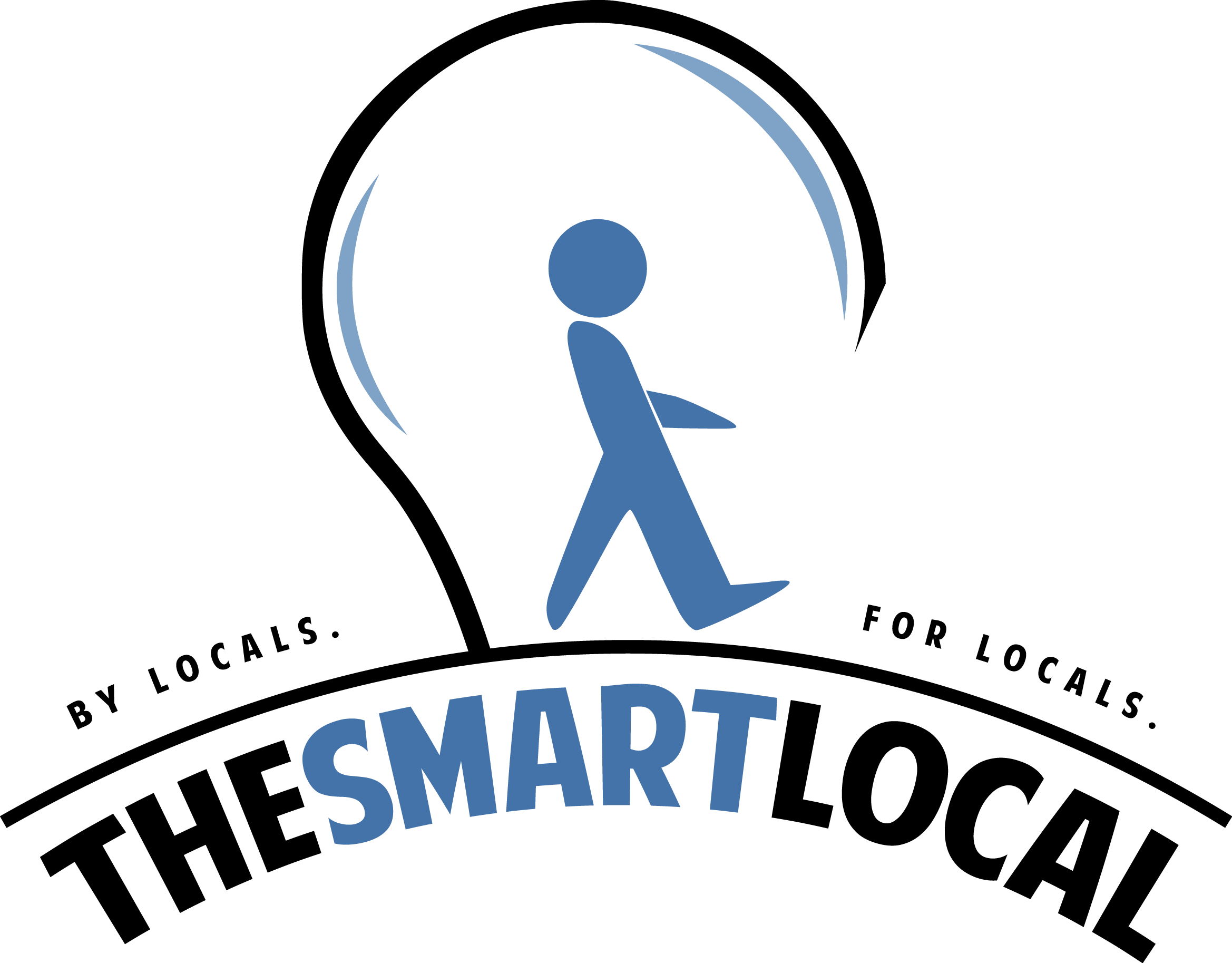 Drop us your email so you won't miss the latest news.