Things to do in Phuket
Image adapted from: @iuliia.prokudina
Phuket – the land of pristine white beaches and clear blue waters. Yet, as tranquil as it may seem, Phuket is just as notorious for its clubbing scene and nightlife activities. With so much to do in one city, it's no wonder that it remains as one of the top island getaways in the world.
The neverending list of things to do here may seem daunting to a first time visitor, but fret not – we've broken everything down for you. From the cost of boat rental services to beaches that'll match your interests, here's a complete guide to conquering Phuket:
– Island hopping –
No beach vacation is complete without exploring several islands, and snorkelling while you're at it. Here are our top picks.
Renting a private boat
Image credit: @bex0301
If you're seeking out the authentic longtail boat ride for the lowest price, your best bet is to rent them from boat owners at Rawai Beach for about 5000+ baht (~S$209) for a full day trip to Koh Racha (Racha Islands) and its surrounding islands.
Alternatively, Chalong Bay also offers longtail boat rental to Phang Nga Bay and Phi Phi Islands for a higher price, starting from 15,000 baht (~S$636) a day.
Image credit: Phuket All Tours
For those who'd like to cut down on travelling time, opt to rent a speedboat instead. It's slightly pricier, starting from 20,000 Baht (~S$835) at Rawai Beach and 30,000 baht (~S$1253) at Chalong Bay. These speedboats can fit about 10 people and are great for getting to islands further from mainland, such as the Phi Phi Islands.
Do check with the boat operators to ensure that there's snorkelling gear on board and confirm the route with the drivers before embarking on your adventure. If you're planning on taking a longtail for a full day, it's gonna be pretty hot, so try looking for one with a roof.
Image credit: Klook
To avoid the hassle of searching for your own boat drivers on the day itself, you could also pre-book your island hopping tour online. They usually come with hotel pick up, an English speaking guide, and lunch. Here are a few that we found:
Phang Nga Bay – Emerald green waters and limestone formations
Image credit: Island Homes Phuket
While most shores near Phuket boast white sands and clear blue waters, Phang Nga Bay sees emerald green water instead. It's really pretty for photos, but don't expect to be snorkelling here – the colour is a result of algae bloom which will affect the visibility underwater.
Instead, opt for a day of kayaking amongst the limestone cliffs of Phang Nga Bay. You can explore hidden sea caves and uncover flora and fauna that's been untouched by mankind amidst the 4 small islands along the bay.
Image credit: Trip Store Krabi
For the full experience, book an online tour with Hong by Starlight. John Gray's sea canoe tour is highly raved about – his Tripadvisor is flooded with 5-star reviews from people claiming it's the best kayak tour they've ever had.
The evening tour will bring you through these Hongs – small spaces between limestone islands – forcing you to even lie on your back to get through at times. After hours of exploring, you'll end the tour with a scrumptious Thai feast, followed by the release of kratongs – traditional Thai vessels made of flowers and leaves – into the bay.
Image credit: @trips_food_tips 
Whether or not you're a fan of James Bond and his movies, be sure to check out the renowned James Bond Island while you're there. Shaped like a bullet seemingly sticking out from the waters, the unique island was featured in the Bond movie, The Man with the Golden Gun, thus its name.
Phi Phi Islands – Known as the set for "The Beach"
Image credit: Phuket Travel Shop
Note: Phi Phi Islands will be closed from 1 June to 1 September 2018 to allow the coral reefs to recover.
Shrouded by tall limestone cliffs that lead to clear waters and a beach-fronted jungle, the Phi Phi Islands certainly live up to their reputation as a paradise from the 2001 movie, The Beach. Yep, starring Leonardo DiCaprio, that film shoved the islands into the limelight, and has drawn in large crowds ever since.
Unfortunately, the popularity of these islands also means that they've been oversaturated with tourists over the recent years. The beaches aren't as clean anymore, with numerous ferries docked in front.
Image credit: @revistatrotamundos
But if you'd still like to walk the same sands as young Leo once did, the islands are a 2 hour speedboat ride away from Phuket. Maya Bay is where the bulk of the film was set, and sees the most tourists of all the beaches. Many choose to snorkel and dive here, or simply chill on the beaches and snap some pics.
You could also choose to stay the night at one of the beachside resorts on Koh Phi Phi Don, the only island which is inhabited.
Racha Islands (Koh Racha) – For quick snorkelling day trips
Image credit: @theelecrodude
For a nearby, yet fruitful island hopping adventure, hop on over to the Racha Islands, also known as the Raya Islands, just 45 minutes away by a longtail boat. They're one of the best snorkeling destinations in the area, with clear waters to match the white sands.
Image credit: @hnum_m
Despite its popularity, the various bays will allow you to find one where you can seek solitude from. The main bay does get crowded with visiting boats, but the other large bay, Ao Siam, is rather quiet and sees fewer visitors on its shores.
The islands also have lunch options to fill your stomach after a tiring day of snorkeling, and if you'd like to stay a night, there are beachside bungalows for guests too.
Similan Islands – Empty beaches with unique rock formations
Image credit: @altouristik
Many of Phuket's islands may be full of tourists, but the Similan Islands are relatively crowd-free as they're a tad far in comparison to its counterparts. A speedboat ride could take 45 minutes, while the authentic longtail journey could take up to 3 hours.
But that's just a small price to pay for empty beaches, clear blue water, and unique rock formations. It's also been voted one of the world's top 10 snorkeling spots.
Do note that the Similan Islands are only open to the public from 15 October to 15 May each year, to protect the island and its coral reefs.
– Beaches –
Patong Beach – Great shopping and nightlife
Image credit: @sandrosebelin 
Patong Beach is like the Sentosa of Phuket. With great clubs, shops, and restaurants surrounding it, it's by far the most popular and commercialised beach in Phuket. Expect tons of tourists lining the beaches, with loud bar music, and marked up prices.
That doesn't mean that Patong's all bad – it's super convenient in comparison to most beaches, as everything you need is easily within reach. A short walk along the pier offers great food options, souvenir and beachwear shops, and bars to drink the night away.
Nai Harn Beach – Less commercialised beach good for surfing at
Image credit: @degematravel 
Amongst the many beaches of Phuket, Nai Harn Beach is on the further end of Phuket, and is quite a distance from the various amenities and nightlife in Patong. But that's what makes it the perfect beach to relax at – it's less commercialised, and definitely a lot more quieter than others.
Those who love surfing will have a blast riding the waves here from May to October, during which there are stronger currents. But if you're seeking a chill vacation, visit from November to April as the currents will be much calmer then.
Karon Beach – Snorkelling spots
Image credit: Thai 2 Siam
If you're in search of a snorkelling adventure minus the hefty price tag of chartering a boat, Karon Beach offers the same experience on the coast of Phuket itself. The Southern end of the beach has great snorkelling spots that'll allow you to get up close to marine life in shallow waters, making it perfect for young children and non-swimmers.
Simply rent some equipment on the end of the beach for about 350 baht (~S$14) and you're all set!
– Night markets –
Chillva Market – Trendy Artbox vibes
Image credit: @mostlypicsbymik
We've all heard of Bangkok's renowned Artbox. Well, Chillva Market could be its sibling. With a bulk of its shops taking refuge shipping containers and string lights hung across the market, the resemblance is uncanny.
However, unlike most night markets in Phuket, Chillva Market's target audience isn't tourists, but rather, local teenagers. Trendy items hence have a lower price tag here, so you'll definitely be able to find some cheap steals here.
Image credit: Jamie's Phuket Blog
Although the container shops are open daily, the market is only fully complete from Thursday to Saturday when the flea market comes to town. There'll even be great music to set the ambience.
Opening Hours:
Container shops only: Daily 4PM – 10PM
Full market: Thu – Sat, 4PM–11PM
Address: 141/2 Yaowarat Road, Phuket Town
Website
Phuket Weekend Market (Naka Market) – Phuket's version of Chatuchak
Image credit: @iuliia.prokudina
Helmed the biggest night market in the region, the Phuket Weekend Market is definitely a must-visit while you're here. It's a hotspot for you to snag authentic Thai delicacies and souvenirs at affordable prices.
Image credit: Phuket101
Much like the famed Chatuchak from Bangkok, this market sells almost anything – from food to clothes to electronics, you name it they've got it. You can even try some fried bugs if you're up for it!
Getting here by tuk tuk takes about 25 minutes from Patong, and will cost about 400-500 baht (~S$16-20). But if you're looking for a cheaper option, rent a moped for about 200-250 baht/day  (~S$8-10) and drive yourself over. It tends to get really crowded with tourists at night, so head down in the early evening for the best grabs before the crowd rolls in.
Opening Hours: Saturday & Sunday, 4PM-9PM
Location: Along Chao Fa West Road
– Nightlife –
Bangla Road
Image credit: Phuket 101
After conquering a day of island hopping and chilling by the beach, what's next? Well, the night is still young and Phuket has a reputation for its fantastic nightlife, with Bangla Road bearing the bulk of it all.
Open-fronted bars and street performers line the roads at night, with vendors enticing you to join them by offering you great beer deals. They may be daunting, so you've got to know what you're looking for beforehand in order not to end up going off track.
Heroes Bar – One of the more popular bars located along the main stretch of Bangla Road
Image credit: Heroes Bar Phuket Facebook
There are various smaller roads leading out from the main Bangla Road, and each has their own variations of nightlife to offer.
Seekers of go-go bars should make a beeline for Soi Seadragon, which is full of live music and performers. Be careful though – the touts here can be aggressive, and will sometimes block your way to promote their own bars and ping pong shows.
If you're more into chilling with some beer, head over to Soi Freedom, which is the road nearest to the beach. The touts not as daunting as on Soi Seadragon, so you can take your time to pick between the various bars.
Image credit: Illuzion Phuket
And for those who are looking to party the night away, the best nightclubs in Phuket are at the end of Bangla Road, at Soi Tiger, which is furthest from the beach.
One of the top night clubs on the list is Illuzion Show & Discotheque – the only club in Phuket that not only features impressive DJs, but also dance performances that could be compared to Las Vegas shows. A bulk of these dancers are from Italy and Russia, and they dance to almost everything, ranging from hip hop and tribal, and even aerial theatrical pieces.
Image credit: Illuzion Phuket Facebook
The club can host up to 4,500 guests every night, but even so it tends to get really crowded during the weekends. The best part is, unless you're coming down for ticketed events, entry is completely free!
– Waterfalls –
Bang Pae Waterfall – 10m tall waterfall
Turns out, Phuket isn't just a coastal city with islands and beaches – it also has lush forests which great for trekking, and waterfalls hidden within them.
Image credit: @di_rayanovna
Amongst the 5 waterfalls in Phuket, the Bang Pae Waterfall stands out the most. Towering at a height of 10m, the waterfall sees huge waves of water rushing down all throughout the year.
It can be a little dangerous to visit during the rainy season, during which the currents can be really strong. A visit from May to December will see a slower stream of water, and you can even try taking a dip in their drop pools.
Price: 200 baht (~$8) (National Park fee)
Address: Khao Phra Thaeo National Park, Thalang
– Elephant sanctuaries –
Phuket Elephant Sanctuary
Image credit: @phuketelephantsanctuary
Contrary to popular belief, these elephant sanctuaries aren't as commercialised as we think them to be. The Phuket Elephant Sanctuary is a retirement home for old, previously working elephants who are no longer pushed to do any work – not even carrying visitors on their backs.
Image credit: @jennifersvb
Yup, the only thing expected of elephants here is to chill. They're completely free roaming, with no handlers to control them, and you'll get to feed them and walk by them during your tour here.
A half day tour would set you back 3000 baht (~S$125), most of which goes back to the maintenance of the sanctuary. But those seeking to go a step beyond just visiting could alternatively volunteer to help out over the course of a week for 16,000 baht (~S$668), which comes with accomodation and 3 vegetarian meals per day.
Do bring a copy of your passport, travel insurance, and wear socks before heading down.
Book a trip to Phuket Elephant Sanctuary.
Price: 3,000 baht/half day tour
Opening Hours: 10AM – 1PM
Address: Collection from Monkey Pod Café, Paklok
Tel: +66 (0)94 990 3649
Website
Other elephant sanctuaries: Elephant Jungle Sanctuary Phuket, Elephant Retirement Park Phuket, Phang Nga Elephant Park
– The Phuket Big Buddha –
Standing at a height of 45m, the Phuket Big Buddha is undoubtedly the city's most notable landmark. Whether you're sunbathing at Karon Beach or shopping at Phuket Town, you'll still be able to catch a glimpse of it overlooking the city. That's also why a trek up is so worth it- from atop Nakkerd Hills where the statue stands, you'll also have a vantage point of the whole city.
Since the Phuket Big Buddha is a religious site, do dress modestly during your visit.
Price: FREE, although donation boxes are available for you to give as you please
Opening Hours: 8AM – 7.30PM
Address: Nakkerd Hills, between Kata and Chalong
Planning your trip to Phuket
With numerous islands, fantastic beaches, and a bustling nightlife, Phuket promises a getaway with just the right mix of fun and relaxation. Be it visiting with a group of friends, or for a family vacation with children, there's definitely something here for everyone.
For other ideas on nearby island getaways, check out these guides too:
A portion of this content may contain referral links to products. Our opinions remain our own.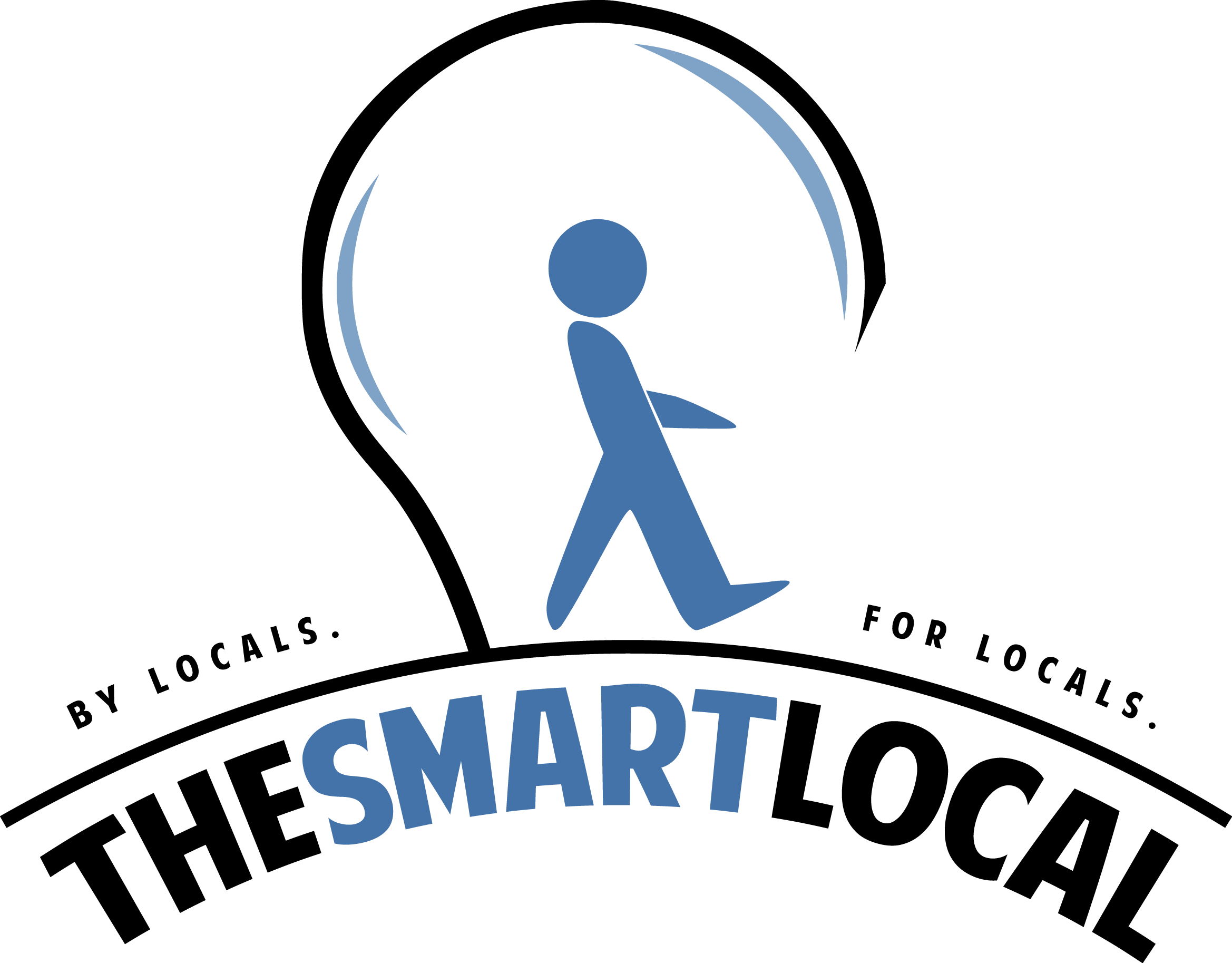 Drop us your email so you won't miss the latest news.