Rediscover Bintan's Hidden Beauty
When you hear the word "Bintan", school camps and beach resorts come to mind and often not very much else. What many people don't realise, however, is that Bintan is actually home to a whole host of different activities and things to discover if you venture beyond the resorts!
It's hard to believe beaches so pristine and waters so blue exist a mere 60 min ferry ride away from Singapore, and that 500 life-sized Chinese stone statues exist on an Indonesian island that most of us probably never knew about.
Our team recently visited Bintan to rediscover its secrets and this article is proof that the Bintan we know is really only the tip of a culturally diverse and very exciting iceberg.
Before you read on, have a taste of what we got up to in Bintan in this video we filmed while we were there:
1. Compete in a sack race with the children of the Sea Gypsies' Panglong Village at Berakit
Bring out your inner kid by engaging in a game of balap karung or sack race with the children of Panglong village, who are only too happy to take you on. Be warned – it's not as easy as it looks! These old bones had nothing on the youthful vigour of these kids and it was a miracle I even made it to the finish line.
The Sea Gypsies, or Orang Laut (people of the sea) as they are also known, have traditionally lived nomadic lives in simple boats off the coasts of Indonesia. In efforts to introduce better education and accountability for its people, the Indonesian government constructed this village to introduce land ownership exclusively for the sea gypsies to entice them to return to land.
Even though they no longer live in their boats, the Orang Laut still adopt old ways of life including hand-making their own boats and fishing nets, and having fishing as their main source of income.
Traditional methods of preserving fish.
I've been to Bintan nearly 30 times in my lifetime but I never knew such a village existed. Bintan is a popular docking spot for the Orang Laut with its protected bays and calm waters, so it's only natural that they would choose to settle down here. Lodging is extremely organized, with the name of the homeowner displayed above the door of each house.
The people here live simple lives but they are filled with joy. The presence of both a cathedral and a mosque within close proximity to each other is a testament to the fact that the Orang Laut live together in harmony despite their differences.
The dogs are super friendly and adorable too!
For a different side of Bintan and chicken soup for the soul, I highly recommend having this as an item on your itinerary. It's a nice gesture to bring some sweets and snacks for the children of the village when you visit and helps them to warm up to you too!
2. Admire Bintan's gorgeous views on borrowed wings with Air Adventures Asia
Equal parts relaxing and thrilling, this seaplane ride with Air Adventures Bintan was quite unlike anything I've ever experienced before. With its open cockpit and amphibious landing gear, the Challenger Ultralight aircraft will give you a flying experience you know you won't soon be forgetting.
The man behind this unique business is none other than Stuart Perkins. Originally from England, he's been living in Bintan for over 3 years now with his wife. Stuart's background was in commercial flights, but he was looking for something more than "having coffee and pushing buttons", which resulted in the creation of Air Adventures Bintan. With over 22 years of flying experience under his belt, you know you'll be in ultra-safe hands.
The aircraft is maintained to the highest standards of safety by a team of in-house aircraft technicians and Stuart himself. You'll also be given a thorough safety briefing before your flight so you know what to expect.
The 20 minute flight was exhilarating to say the least. Even though I have a pretty serious fear of heights being 100,000ft in the air in an open cockpit is something that ranks pretty high on the things-I-would-never-do list, once we took off all inhibitions vanished.
Flying through the clouds (I touched cloud!!!) with a completely unobscured view of Bintan's cerulean waters, Stuart told me through the intercom that dolphins are even sighted off the coast during certain periods of the year. Truly Bintan is home to such underrated beauty that I am ashamed to be appreciating it only now!
As you literally have to climb into the aircraft, appropriate attire is highly recommended. Do avoid skirts, dresses and high-heeled shoes. Passengers are also not allowed to carry any loose items with them aboard the aircraft (this includes cameras with attachments, scarves, hats, etc) so if you have these items on you they will have to be left in the office.
All passengers receive a certificate of achievement at the end of the flight which makes for the perfect memento to bring home. If you like you can even purchase the video of your full flight for SGD35 to immortalize the experience forever.
Price: SGD120 for a 20 minute flight | SGD35 for full video of flight
Address: Air Adventures Asia, Flying Club Bintan, Lagoi Bay, Bintan, Indonesia
Website: http://airadventuresasia.com/
3. Try your luck at reeling in Indonesia's famous dancing fish
Fishing can be a chore instead of an attraction for some, but not here in Bintan. Instead of hot concrete and mosquito-infested jetties, colourful platforms form the fishing bay near the Swiss-Belhotel in Lagoi Bay. Anyone can fish here, both the young and young at heart. The fish here also swim within a confined area, which means your chances of landing a whopper are also significantly higher!
Helpful staff on-site will teach you how to cast your line, how to check if you have a fish on your bait and how to reel in your catch. If you're squeamish about baiting the live crickets on your line, don't worry, the staff will do it for you.
The best times to fish are in the evenings, when the fish get some respite from the unrelenting Indonesian heat and come to the surface. It's said that you can catch Bawal, Nila, Patin, Mujair and even the famous Gurame or dancing fish that you often see in Indonesian restaurants. We were told that a party even managed to catch 30 fishes in 1 hour!
This is a good wholesome activity for the whole family to enjoy and a nice relaxing way to spend an evening.
Price: Rp100,000/hour/pax (SGD10)
Address: Swiss-Belhotel Lagoi Bay, Jalan Gurindam Duabelas, Plot 27-29, Lagoi Bay, Bintan, Indonesia
4. Ride the Jetovator – it's easier than it looks
Most people have heard of Fly Boarding and Jet Packing, but Jetovator, not quite. Contrary to what its name suggests, the Jetovator is not some fast paced elevator but in fact functions quite like a jet pack, albeit in the form of a motorcycle-like contraption!
Instead of having to balance on a single board or rely on an amazing sense of balance to propel yourself out of the water, the Jetovator is an easier alternative with its unique shape. Riders get to ride on a device with 4 jets of water instead of 2, making it way easier to balance and to lift yourself out of the water.
While it might seem daunting on your first try, the trick is to keep your core taut and your legs strong. After cruising for a bit, slowly pull up on the handlebars and viola! We have lift off!
Visitors can try the Jetovator at Treasure Bay, which has facilities that are open to the public. We managed to get airborne on our first try. If we can do it, everyone can too!
Price: Rp1,890,000 (approximately SGD180) for 30 mins | Rp3,150,000 (approximately SGD300) for 1 hour
Address: Treasure Bay, Bintan
Website: http://adventureglamping.com/
5. Slide off a three storey high platform at Nirwana's Happy Valley
If there's one thing people look out for when they're at a high ropes activity it is always the flying fox.
Located a good few storeys in the air, climbing up the structure is often more daunting and tiring than the actual flight itself, but the excitement of hurtling through the air is totally worth it.
Daunting as it is to take that first step off the platform, that fear soon transforms into thrill as you fly through the air with the wind on your face and the sun on your back.
Fun, safe and fast, the flying fox is perfect for any time of the day. Simply rock up to the information desk at the Nirwana Gardens recreation centre and be prepared to have some fun!
Price: Rp115,000 (SGD11.50) for in-house guests | Rp145,000 (SGD14.50) for external guests
Address: Nirwana Gardens, Jalan Panglima Pantar, Lagoi 29155, Bintan Resorts, Indonesia
Website: http://www.nirwanagardens.com/recreation/
6. Sample local food at local prices at Plaza Lagoi Weekend Bazaar
Having only recently opened in mid-2015, Plaza Lagoi is one of Bintan's first designated retail malls with some 60 shop units on two floors, spread over almost 1000sq meters of retail space available in the estate once it is fully open. What is more exciting is that come the weekends, local stalls set up shop with food items like fried chicken and Ramly burgers going at a mere Rp15,000 (SGD1.50)!
If you're in the mood for something super local and old-school, try the ice-blended drinks going at just Rp10,000 (SGD1). You'll recognize the stall by the colourful hanging packets hanging on a string.
Simply pick your flavour from the variety of packets on display and watch the ibu (term of respect for an older person) blend it into a thirst-quenching slushie for you – the best way to cool down under the intense Indonesian heat!
My Indonesian friend loves the Bubblegum flavour, but there's also others like mango, chocolate, strawberry and even durian. The slushie is then topped with a healthy serving of chocolate and rainbow sprinkles.
Apart from retail stores there are also restaurants, spa outlets, a tourism information,tour booking centre and facilities on site for visitors to use. The mall also sits in front of a 3.5km stretch of pristine beach where kids can play at while their parents shop, so you have the best of both worlds! Shower and changing facilities are available for those that head to the beach.
There are free shuttle services available to and from most resorts as well as the ferry terminal.
7. Sample one-of-kind authentic woodfired pizza in the middle of nowhere
Hidden along the long stretch of beach at Trikora is the most unlikely establishment you'll expect to find in Bintan – a legit family-run Italian pizzeria with a legit wood-fired oven flown in all the way from Italy!
This restaurant is run by the charismatic Armando and his family, who after visiting Bintan for the first time during his honeymoon made it his dream to open a pizzeria and settle down here for the rest of his life. Armando lives on the premises itself with 8 dogs and his wife, son and daughter, and speaks better Bahasa Indonesia than he does English.
Pizzas here are of the utmost quality – thin crusted with the gooiest cheese. Such is the reputation of this place that people even travel to this restaurant in the middle of nowhere to order a pizza or two to takeaway.
Choose from a variety of Italian and local flavours including Pizza Cornet (corned beef), Pizza Jagung (corn), Pizza Ayam (chicken) and Pizza Sosis (chicken sausage). All pizzas come at a very affordable price, and the kopi susu (milk coffee) is also highly recommended.
The pizzeria is situated a few steps away from this gorgeous beach where Armando himself loves to cool off at during his free time. Should you decide to go in for a dip, there are shower facilities available at the restaurant as well for just Rp2000 (SGD0.20).
Address: Pizzeria Casa Italia Pizza, along Trikora Beach, Teluk Dalam, Desa Malang Rapat Kec. Gunung Kijang, Bintan, Indonesia
8. Build a boat with your own hands
Also along Trikora beach you'll find a village of boat-makers, who continue to use traditional methods to create sea-worthy vessels.
It was educational to see the craftsmen at work, meticulously shaving down each plank of wood and painstakingly drilling the nails into the boat one by one.
There are also cabanas for rent at the same location, perfect for chilling out with a coconut in hand, deftly cut open by one of the boatmen himself.
Alternatively the ice-cream also makes a constant appearance here. At Rp7000 (SGD0.70) per piece (and that's probably the marked-up rate), you can definitely afford to have more than one. They also have a special ice cream soda paddle pop here in blue packaging that isn't available in Singapore so that's something you should try if you're feeling adventurous.
Address: along Trikora Beach, Teluk Dalam, Desa Malang Rapat Kec. Gunung Kijang, Bintan, Indonesia
9. Carry (a replica of) Jesus' cross at Grotto Santa Maria
One thing about Bintan is that it is home to many well-preserved, hidden secrets that only a few people know about. One of them is the Grotto Santa Maria, which involves the beautiful portrayal of the way of the Cross and a chapel that is still being used for Sunday mass.
Follow the journey of Jesus through the 14 stations of the cross painstakingly carved into stone and hidden in the shade of a shallow forest. It was particularly amazing that the carvings were still so well-maintained even though the grotto was in the middle of nowhere. One of the stations even has a wooden replica of the cross that Jesus had to carry on his way to crucifixion.
The chapel comes alive on Sundays, but is never locked, which means you can enter on all other days and have a quiet moment inside if you so desire.
Small but cosy, this chapel is a hidden gem that is definitely worth a visit.
Address: Teluk Dalam, Desa Malang Rapat Kec. Gunung Kijang, Bintan, Indonesia
10. Play a game of archery for just SGD5.00
Bintan Lagoon Resort offers archery sessions against a scenic backdrop that is particularly beautiful especially during sunset.
Special instructions and arm guards are given before you'll get to fire an arrow so you know safety is their priority. Once you get the hang of how to aim, you'll be hitting bullseyes in no time. This may seem like a pretty leisurely sport, but let me assure you the ache from my upper body is telling me this can be quite the workout.
Price: Rp50,000 (SGD5.00), 20 arrows
Address: Bintan Lagoon Resort, Jalan Indera Segara Site A12, Lagoi, Teluk Sebong, Bintan, Kepri – Indonesia 29155
Website: https://www.bintanlagoon.com/activities/land-activities/
11. Give your core a workout on a stand-up paddle board
If you haven't tried stand-up paddle boarding you are missing out on life. What it involves is you standing on a bigger form of a surfboard armed with a paddle and essentially using your own strength to paddle yourself about.
There is a leg strap that attaches your ankle to the board so don't be afraid of losing it in the water.
While it might seem impossible to stand up on your first try, keep trying! The trick is to keep your legs shoulder width apart so that you have better balance. Also always angle your board in the same direction as the current, not against it.
Price: Rp250,000 (SGD 25.00) for in-house guests | Rp315,000 (SGD31.50) for external guests for 1 hour
Address: Nirwana Gardens, Jalan Panglima Pantar, Lagoi 29155, Bintan Resorts, Indonesia
Website: http://www.nirwanagardens.com/recreation/
12. Scoot your way around Treasure Bay
If you've always wanted to try riding a motorcycle, scooters are a good place to start and you can do so at Treasure Bay, basket and helmet included!
To me scooters are like less energetic motorcycles and thus easier to handle and not as scary to ride. There are also three different speeds to choose from when riding the scooters, so you can start off at the slowest speed first and slowly work your way up when you're more confident.
Once you're confident of scooting round Treasure Bay, you can even bring the scooter all the way to Lagoi Bay!
Price: Rp250,000 (SGD25) half-day | Rp350,000 (SGD35) full-day
Address: Treasure Bay, Bintan, Indonesia
Website: http://www.treasurebaybintan.com/
13. Conquer a forest trail on your very own ATV
If I'm not in the water, quad biking is my favourite land activity. These small understated bikes have the capacity to traverse different types of terrain, including shallow water and rocky roads!
You'll be able to feel the power of these vehicles the moment you accelerate. The trick is to slowly depress the accelerator and to keep the pressure constant.
There are three different sessions to choose from, namely a 30 min short trail, an all-terrain forest trail and a 2-seater adventure. If you're up for an even bigger challenge, there are also mini motocross bikes (Rp120,000 = SGD12) that you can try riding.
Price: Rp150,000 (SGD15) for 30 mins | Rp380,000 (SGD38) for all terrain | Rp 200,000 (SGD20) for 2nd person for 2-seater adventure
Address: Treasure Bay, Bintan, Indonesia
Website: http://www.treasurebaybintan.com/
14. Kayak in the bluest lagoon you'll ever see
My worst memory of kayaking was during Outward Bound School (OBS) when I had to kayak for 8 hours non-stop from Sembawang to Pulau Ubin, and then kayak back to Sembawang again the very next day under the hot sun and with unrelenting waves from the sea.
Thankfully I had to deal with none of that at Treasure Bay's Crystal Lagoon where the waters are blue and you kayak in a lagoon where the waters are as calm as they can be.
These are perfect conditions for those who have never kayaked before and also a great way to end the evening. Just as a tip, the heavier person should always sit behind for more efficient paddling.
Price: Single (30 min) – Rp160,000 (SGD16) | Single (1 hr) – Rp265,000 (SGD26.50) | Double (30 min) – Rp210,000 (SGD21) | Double (1 hr) – Rp315,000 (SGD31.50)
Address: Treasure Bay, Bintan, Indonesia
Website: http://www.treasurebaybintan.com/
15. Get wet with Bintan's very own cable wakeboarding experience
I don't know about you but people who wakeboard always make it look so effortless gliding through the water.
Treasure Bay offers cable wakeboarding sessions suitable for beginners to intermediate boarders, so everyone can join in the fun!
As the lagoon is calm you won't have to worry about waves throwing you off balance so it should be a smooth ride.
Price: Do consult the Bintan Wake Park operators for a full list of prices
Address: Treasure Bay, Bintan, Indonesia
Website: http://bintanwakepark.com/
16. Discover the unexplored beauty of Nirwana Gardens on a Ninebot
This two-wheeled, battery powered electric vehicle is probably one of the best modern inventions around. These things are addictive – once you get on one you won't want to get off.
Simply turn the Ninebot on with the remote control, grab onto one side of the handlebar, step onto the Ninebot and lean forward gently. Contrary to what most people believe, you won't tip over or fall backwards easily unless you hit something or try to fall intentionally.
Everyone only knows the resort part of Nirwana Gardens but there are so many hidden beaches to explore and the ninebot tour will bring you through them. You'll also pass the elephant sanctuary and the resort's mini zoo, which make perfect pit stops along the way.
Price: Morning (9-10am) and Sunset (5-6pm) Tour available from Rp500,000 (SGD50)
Address: Nirwana Gardens, Jalan Panglima Pantar, Lagoi 29155, Bintan Resorts, Indonesia
Website: http://www.nirwanagardens.com/recreation/
17. Visit Bintan's mystical temple swallowed by a tree
The Banyan tree of the Banyan Tree Temple.
The Banyan Tree Temple is exactly as its name suggests; a temple wrapped by the roots and branches of a massive Banyan tree that is said to be around since 200 years ago. Although origins and the history of the temple remain inconsistent, the mystery of how the Banyan tree came to consume the temple intrigues many visitors today.
Known as one of the first places of settlement for the Chinese community in Bintan, Senggarang is also home to a host of old-school Chinese provision stores selling local snacks at local prices.
All the houses here are built on stilts and during low tide you can actually see tiny crabs, reptiles and even snakes crawling around on the mud.
The Chinese settlement at Senggarang is a great eye opener to a different way of living and a great place for some cultural immersion. There are also restaurants selling grilled seafood in the evenings that smelled delicious!
Address: Senggarang, Tanjung Pinang City, Bintan Island, Indonesia
18. Count the number of statues at the 500 Lohan Temple
When we were told that there were approximately 500 Lohan statues hidden in a temple somewhere in Bintan I could hardly believe my ears! I couldn't believe I didn't know something so major existed in Bintan all this time and I knew nothing about it.
The 500 Lohan Temple is an imposing temple set on a hill with impressive Chinese architecture and high walls. It is currently undergoing renovation work in efforts to maintain the condition of the temple, and closed until further notice, but this place is too majestic to exclude.
Stepping into the temple grounds, you'll feel as if you've been transported to China. The sheer number of Chinese arhats or religious statues blew us away.
There are also pavilions for quiet prayer and meditation and a statue of the Guanyin Bodhisattva in the middle of the courtyard where the 500 arhats are located.
Address: Pinang Kencana, East Tanjung Pinang, Bintan, Indonesia
19. Revere a 5-storey tall statue of Guan Yin coated in gold
The Vihara Avalokitesvara Graha or the Guan Yin Temple as it is more commonly known, is the one of the largest temple in Southeast Asia with a land mass of 10 hectares which amounts to approximately 9 or 10 football fields!
Oddly enough, a dragonfruit plantation can be found at the entrance to the temple. The pathway up to the main temple hall is lined with statues and makes for quite a dramatic trek to the top of the hill.
The statue stands 16.8m tall, is made of brass and then coated in 22-carat gold. Many devotees travel to this temple to pray to Guan Yin and also to drop coins on the heads of turtles, I kid you not. There's apparently a pond with massive turtles and if you manage to drop a coin on the head of one of them, it'll bring you luck!
Address: Air Raja, East Tanjung Pinang, Bintan, Indonesia
20. Indulge in cheap and tasty local food at Pujasera
Most people have the idea that resort holidays often involve expensive and lacklustre food, but here in Bintan that's not true at all!
The local hawker centre Pujasera located just a 5-10 min drive away from Nirwana Gardens or 15-20 min from other resorts offers cheap local fare that gives you a true taste of what the locals eat here in Bintan. From mie goreng (fried noodles) to nasi campur (rice with dishes), you'll find yourself spoilt for choice with the variety of options available.
Each meal costs an average of SGD2 and a drink goes for less than SGD1! With prices this cheap I wouldn't be surprised if you came here to eat every single day.
Apart from really affordable food, there are also local convenience stores for all your miscellaneous needs (insect repellant, aloe vera, the works). It's also a good idea to stock up on drinking water here with 1.5 litre bottles going for a mere SGD0.70!
Address: Pujasera, Kota Sebung, Bintan Resorts, Indonesia
21. Sample delicious produce harvested from the ground under your feet
Bintan Resorts' very own Eco Farm involves approximately 17 hectares of fruit and vegetable plantations from everyday fruits like watermelon to the more exotic rosella. The Eco Farm is the perfect opportunity to learn more about the growing methods of our favourite fruit and vegetables before they reach our table.
You'll also be treated to a plate of very special rojak (mixed vegetable salad) made of fruits and vegetables grown on the Eco Farm itself! Even the sauce, a rich mixture of raw sugar, turmeric and shrimp paste was made from scratch.
You'll also have a chance to sample their homemade rosella tea, a bright pink drink made from rosella flowers. The fruit can be eaten on its own but be warned it is rather sour. The vibrant red pigment will also stain everything it gets on, so be careful when handling it!
A wild rosella plant
Unripe dragonfruit
Cotton flower
I found the exposure to all these wild plants particularly intriguing. Living in Singapore, the only vegetables we know are the ones served on our plates, so this was an eye-opening visit and a truly educational one as well.
Address: Bintan Eco Farm, Sebung Lagoi, Bintan, Indonesia
22. Learn the secrets of the mysterious Crocodile Spirit at the Bintan Mangrove
They say the river Ganges is the lifeline for over one billion people in India, and the same can be said for the Sungei Sebung in Bintan. Rich in wildlife, the indigenous people of Bintan still rely heavily on the river for fish and it's been said that one hectare of mangrove swamp can yield over 160kgs of shrimp.
Needless to say, the river is also home to a wide variety of indigenous flora and fauna and wildlife such as mangrove snakes, monkeys, kingfishers and even otters.
Before you set off, a safety briefing is given and everyone is handed a life jacket and a bottle of water. There's also a traditional Javanese gong-like instrument hanging from the rafters that you can hit for good luck!
The mangrove tour takes approximately 1.5 hours and will bring you through the entire stretch of the Sungei Sebung which goes on for about 8km. There will be a guide and a (very skilled) skipper with each boat so you know you're in good hands.
One particularly interesting stop point was Crocodile Spirit rock, which the Orang Laut believe houses the spirit of a man who could communicate with the crocodiles in the river (yes there used to be crocodiles in the swamp). An alternative version claims locals worship the rock for protection from crocodiles. It's even said there used to be sightings of crocodiles on that particular rock, which adds to the mysticism of it all.
Nipa palm, better known as attap chee.
We got super lucky on our tour and managed to see a family of macaque monkeys and some mangrove snakes, so do keep your eyes peeled and you'll be sure to find something!
There are also the night tours where you are highly likely to be enchanted by fireflies dancing amongst the mangrove roots as you cruise down the river under the twinkling night sky.
Price: Visit this website for a full list of prices
Address: Sebung Lagoi, Bintan, Indonesia
23. Chill out at Bintan's up and coming hipster bar
Located just a stone's throw away from Plaza Lagoi, FlyBoyz Beach Bar looks set to become one of Bintan's hottest night spots.
Their pizzas came with the gooiest cheese and with a 19 inch pizza going at just Rp199,000 (SGD19.90), it's wallet-friendly too! Flavours include barbeque chicken, rendang, pepperoni and the FlyBoyz Special.
I also personally enjoyed the mozarella sticks (Rp89,000 = SGD8.90) that have somehow become a rarity at Singapore restaurants.
Their burgers are also huge and more than enough for one person. The Big Boy (Rp199,000 = SGD19.90) with 300g quality ground beef, caramelized onions, turkey bacon, mushrooms, pickles and melted cheese is sure to satisfy the cravings of the biggest carnivore you know.
FlyBoyz transforms into a hip rooftop bar in the evenings with the hottest tunes and interesting cocktails with a local spin. If you find yourself looking to enjoy a chilled night out with some good drinks, this is the place for you.
Address: FlyBoyz Beach Bar, Lagoi Bay, Bintan, Indonesia
Website: http://www.flyboyzbeachbar.com/
24. Experience a different kind of nasi padang at Tanjung Pinang
If you're a Singaporean, the words 'nasi padang' usually involve you pointing at dishes you want and having the stall holder dish a portion for you on a plate. Here at Bintan's capital Tanjung Pinang (and the rest of Indonesia), nasi padang is a whole different ball game.
Small dishes of food are brought to your table and laid out in front of you. Simply pick what you like and put it on your plate. You'll be charged based on the number of dishes you touch. Even if you take a spoonful of gravy from a particular dish they'll know, so only take what you're willing to pay for!
The chicken dishes here are amazing, and everyone else was raving about the begedil or deep fried potato patties. They also have a wide variety of freshly squeezed juices available like avocado, dragonfruit and durian that are worth a try.
Address: Restoran Sederhana Masakan Padang, Jl. Hang Tuah no. 11 (tepi Laut), Tanjung Pinang, Riau Islands Province, Indonesia
25. Have sunset drinks on a local kelong
There's no better way to end the day than with some drinks at sunset and you can do just that at Nirwana Garden's Calypso Floating Bar. Located at the end of The Kelong Seafood Restaurant , this bar offers unobscured views of the sunset in a cosy setting.
Be it surprising your date with a romantic dinner or winding down with some friends, Calypso's chilled out vibe and catchy tunes will set the mood for a wonderful evening ahead.
The Kelong Seafood Restaurant next door also offers some delicious seafood dishes caught off the shores of Bintan itself. There's ample seating and the open-air concept allows you to enjoy the cool evening breeze as you have your meal.
One must-try would have to be the gong gong or sea snails that come cooked in their shells. Simply grab the sharp end and slowly pull the meat out of the shell. Dip into the chilli sauce provided and enjoy!
The Kelong Seafood Restaurant and Calypso Floating Bar are just 5 mins away from Nirwana Gardens reception by buggy.
Address: Nirwana Gardens, Jalan Panglima Pantar, Lagoi 29155, Bintan Resorts, Indonesia
Travel In Style To Bintan Aboard Bintan Resort Ferries' Emerald Class
Seasoned travellers will already know the only way to Bintan is via ferry from Singapore's Tanah Merah Ferry Terminal, but not many know about the many perks travelling on Emerald Class will give you!
Lounge on the plush leather seats in the Emerald Lounge, complete with relaxing warm lighting and classy decor.
Take your pick from a selection of biscuits and teas, or sip on a cup of freshly brewed latte before you board the ferry. Emerald Class passengers even have the luxury of riding a buggy from the lounge to the ferry itself and watch while the other passengers look on in envy.
You also get to enjoy the comfortable leather seats on board and receive a free drink of your choice! You have the option of hot coffee, tea or soft drink.
Before you know it, 60 mins will pass by in a jiffy and you'll arrive at Bandar Bentan Telani Ferry Terminal in no time!
An Undiscovered Paradise Awaits
If you thought you knew all about Bintan, we hope this article proved you wrong. A world of fun, relaxation and discovery is just waiting to be explored. Grab your friends and start making plans for your weekend getaway to Bintan today!
Win a 3D2N stay at Club Med Bintan for 2 adults (all-inclusive package worth S$1968)!
Update: This contest is over, it ended in May 2016.
For a weekend of luxurious sunbathing and all things fun, this is what you have to do to win:
Like Bintan Resorts and The Smart Local on Facebook
Share this post and leave a comment telling us why you should win this vacation.
Contest ends in one week on 24th May. Good luck everyone!
---
This post was brought to you by Bintan Resorts.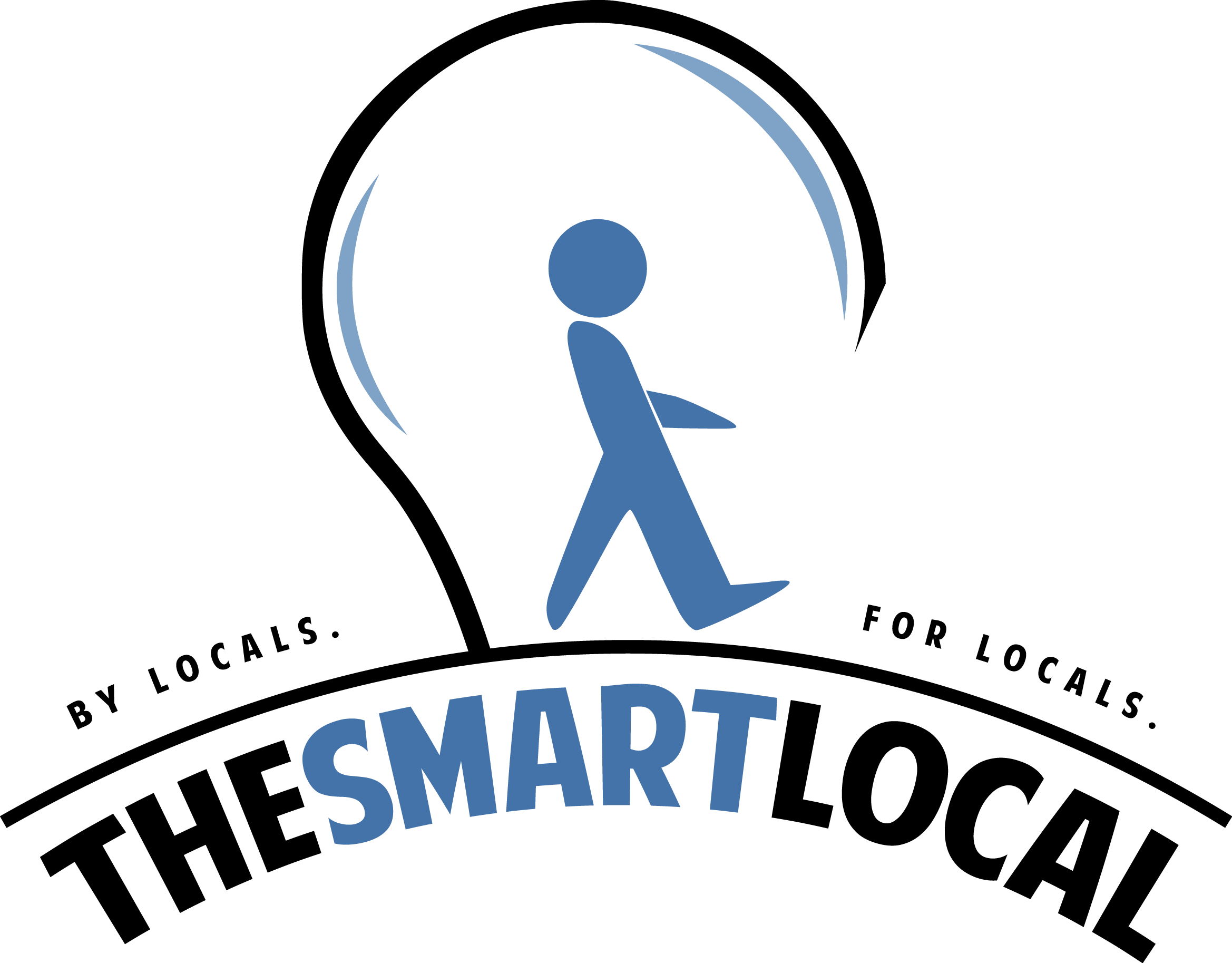 Drop us your email so you won't miss the latest news.