Things to do in Kota Kinabalu
---
Image adapted from: @travis_chong, @gfbpalmer, Hotels.com
You're sitting at your work desk on the daily. Stress level builds. Wanderlust hits. If you can't wait to hop out of your office seat and into that of a plane instead, you're totally in need of a vacation.
Not just any vacation though. To properly rejuvenate from work, a holiday void of skyscrapers and bustling crowds is in order. For somewhere to relax, unwind or simply morph into a complete beach bum, consider jetting over to one of the most underrated areas in Southeast Asia – Kota Kinabalu. Below are 9 relaxing outdoor activities you can do there:
---
1. Go glamping at Cabana Retreat
---
If you're looking to get as close as possible to nature, but still have a hint of luxury, try glamping at Cabana Retreat.
Image credit: Hotels.com
The camping tents are the perfect mix of camp and glam with plush beds, carpets and electricity. Prices of the rooms start from RM210 (~S$69) for a Classic or Deluxe tent for 2.
Deluxe Single Room RM 210 (~S$69/night) Image adapted from: Cabana Retreat
But to truly put the "glam" in "glamping", you'd need more than just a cute room. The retreat has lots of other facilities as well that will bound to make you feel like an atas camper, including ATV rental, hammocks and barbeque pits.
Image adapted from: @canabaretreat, @canabaretreat
The resort itself is also filled with photogenic spots where you can snap a whole collection of #aesthetic images – brownie points for your 'gram.
Address: Cabana Retreat, Jalan Rampayan Laut, 89150 Kota Belud, Sabah, Malaysia Price: from RM210 (~S$69)/night Website
Getting there: Cabana Retreat is best accessed by car, a 2-hour drive from Kota Kinabalu city centre.
---
2. Soak in a natural saltwater infinity pool at Dinawan Island
---
When it comes to infinity pools, you've probably already seen plenty of them on your Explore Page, or soaked in one yourself – MBS anyone? But we'll bet you haven't heard of a natural saltwater infinity pool – which is what you'd get if you pop by Dinawan Island.
Natural infinity pool formed by tides Image credit: @xplore_malaysia
The privately owned island is a 15-minute motorboat ride away from the mainland. You'll get an exclusive experience here as the owners have limited the quota of day-trippers to 15 people per day to preserve the beauty of the island. Yes, that means early booking is a must!
Image credit: @j_dragonfly11
The whole island is beautiful, but its main draw is its large lagoon created by a thin tombolo that connects 2 parts of the island, forming a natural infinity pool. This gives you an unobstructed view of the South China Sea, and face the mainland coast on the other side.
Image credit: @jasonborneo
With the owner's conservation efforts, there are a lot of healthy coral reefs and marine life around the island – perfect for snorkelling and kayaking.
Getting there: Drive 20 minutes from Kota Kinabalu to Kinarut. From the jetty at Kinarut river, take a 15-minute motorboat ride to get to Dinawan Island.
---
3. Try a giant fish massage at The Fish Bar
---
If the small fishes in the regular fish spas don't do it for you, up the ante with a fish massage at Sungai Moroli's The Fish Bar.
Image credit: @rabymasrom
Contrary to what the name suggests, you will not be lying down on a massage table with a fish rubbed all over you. The experience is very much like a fish spa, but instead of the usual tiny fish you'd usually get in a glass tank, you'd be stepping into a river filled with fish the size of your feet.
Image credit: Ahmad Zaidi
For some, leaving your feet to these huge creatures might be a terrifying idea, but fret not as the fish have no sharp teeth and won't be able to bite you! According to The Fish Bar, the massage is supposed to even help with psoriasis. It sounds a tad fishy but hey, it's certainly a one-of-a-kind experience worth dipping your toes into.
Entrance fees: RM2 (~S$0.70), extra RM3 (~S$1) if you're bringing a camera in
Address: Ranau Tagal Sg. Moroni, Malaysia
---
4. Stay in a Mongolian yurt in Wind Paradise Resort
---
To bamboozle your friends into thinking you've flown off to Mongolia, book a night in the Mongolian Yurts of Wind Paradise Resort, which are styled after the traditional homes of their nomads.
Image credit: @tniel0885
The yurts are circular in shape, and spacious enough to fit 2 queen sized beds. Despite the tent fabric's thin appearance, it provides good protection from the winds and will keep you warm even during cold nights.
Image credit: @tniel0885 
This elevated spot is located in the mountain town of Kundasang, giving you a great vantage point of the surrounding mountains!
Things to do in the area include Kinabalu Park, and Desa Dairy Farm, which are a 15-minute and 10-minute drive away respectively.
Rates: from RM170 (~S$56)/night for Standard Queen Room)
Address: 89308 Kundasang, Sabah, Malaysia Website
---
5. Explore the edge of the island at the Tip of Borneo
---
Here's a fun fact: Borneo is the third largest island in the world, after Greenland and New Guinea.
Image credit: Amazing Borneo Tours
For those who want to explore the area tip to toe, head to the northern point of Borneo, located at the Kuta Peninsular.
Image credit: Elvin Mingel
It's also known as Tanjung Simpang Mengayau, or lingering junction, named after the spot where the Sulu and South China Sea merge into one body of water.
The best time to head there is during sunrise or sunset where you'd get a magnificent view of the sun crossing the horizon.
Address: Jln Tanjung Simpang Mengayau, 89050 Kudat, Sabah, Malaysia
Getting there: The Tip Of Borneo is best accessed by car. It is a 3-hour drive from Kota Kinabalu. Alternatively, book a tour with one of the local operators, the rates for a one-day tour start from RM180 (~S$60) with Amazing Borneo.
---
6. Treat yo-self to a luxury vacation at Kudat Riviera
---
When it comes to beach life, there's no better way to soak in the sun, sand and sea than staying at a beach resort with your front door opening up to miles and miles of white sand and sea.
Image credit: @gfbpalmer
For your next getaway with bae, check out the private luxury villas of Kudat Riviera for a nice pampering session.
Casuarina Palms from RM1,050 (~S$345) per night for 2 guests Image credit: Kudat Riviea
There are 7 different types of villas you can choose from with various layouts and designs, all lined along the 6KM stretch of Kelambu beach, so you'll be a stone's throw away from clear waters all the time.
Frangipani Family Suite from RM1,150 (~S$377) per night for four guests Image credit: Kudat Riviea
The Casuarina Palms has a T-shaped infinity pool that stretches both indoors and outdoors, and their Frangipani Family Suite has 3 separate buildings so you can be in the same villa as a huge group, but still have plenty of privacy.
Price: From RM700 (~S$230)/night
Address: 89050 Kudat, Sabah, Malaysia Website
Getting there: 3-hour drive from Kota Kinabalu. The hotel can also arrange for transport via MPV, Hire & Drive Vehicle or – if you're ballin' – a private helicopter transfer.
---
7. Hop on a sunset cruise with North Borneo Cruises
---
We all appreciate good food with a view of the sunset, but all that on a boat? That's the cherry on top of a paradise vacay.
Image credit: @amazingborneo
If you're looking for something that covers these three, then climb on board the 92-foot North Borneo Cruises for their sunset dinner cruise which comes with an international buffet and live entertainment on board.
Image credit: North Borneo Cruises
Image credit: North Borneo Cruises
The cruise will take you away on a 2-hour scenic route around the Tunku Abdul Rahman Marine Park, and along the city's coastline so you'll get to dine with a constantly changing view.
Time: 4.30PM-7PM, 7.30PM-9.30PM Price: Sunset Dinner Cruise & KK City Night Dinner Cruise RM365 (~S$120)
Address: The Marina Clubhouse Sutera Harbour, 88000 Kota Kinabalu, Sabah, Malaysia Website
Getting there: There are free shuttle buses between Pacific Sutera Hotel and Magellan Sutera Resort to the Marina Clubhouse Sutera Harbour. Alternatively, take a taxi or Grab.
---
8. Snorkel with starfish and corals at Mantanani Island
---
We all know it's literally impossible to be a mermaid, but you might just feel like one when you swim with the abundant marine life at Mantanani Island.
Image credit: @travis_chong
Located an hour's drive and a 55-minute speedboat ride away from Kota Kinabalu, this remote island has insanely clear waters and plenty of coral reefs.
Some of the marine life you can spot there include blue spotted rays, marble stingrays, blue ringed octopuses and even blue starfish.
If you decide to stay overnight, the light pollution is almost non-existent on the island so expect to be in full awe of:
a. The Milky Way
Image credit: @mylaansibin
b. blue plankton glowing on the beach (March to end July)
Image credit: Sutera At Mantanani
If you are interested in staying over, you can find out more about the Sutera@Mantanani Resort here, and find out about the other obscure beaches and islands of Kota Kinabalu here.
Getting there: From Kota Kinabalu, drive 1 hour to Kuala Abai Jetty in Kota Belud. From the jetty, take a 55-minute speedboat to Mantanani Island.
---
9. Riverside Camping at Polumpung Melangkap
---
Kota Kinabalu is home to the magnificent Mt Kinabalu, a hiker's dream come true. But if you'd rather appreciate the mountain from afar than drag yourself up all 4KM of it, a sweet place to do just that is Polumpung Melangkap View Campsite at Kota Belud.
Image credit: @markriusraphael
From the river, you'll be able to catch a clear view of the majestic mountain with absolutely zero hiking needed. If you're feeling adventurous, opt to stay overnight at their campsite for RM6 (~S$2) per night.
Camp under the stars Image credit: @sabahtourism
No worries if you've literally zilch camping gear, as everything from tents to gas stoves and sleeping bags are available for rent.
Rental Costs: Tent: RM10-RM40(~S$3-13)/night Sleeping bag: RM5 (~S$1.60)/night Canopy: RM15 (~S$5)
Entrance fee: RM3 (~S$1)
Overnight fee: RM6 (~S$2)
Address: Kota Belud 89150, Malaysia
Getting there: Polumpung Melangkap is best accessed by car (1-2 hours drive from Kota Kinabalu).
---
Unwind at Kota Kinabalu with AirAsia
---
If hotspots like Bali and Phuket have been already ticked off your bucket list, or if you're scouring for something off the beaten path to get away from the crowds, Kota Kinabalu is your answer for a Holiday Quickie. Being relatively undiscovered and underrated, there'll be fewer crowds, more nature, and plenty of time for you to just simply nua.
For those who want to head out pronto, AirAsia's Holiday Quickies flies to Kota Kinabalu twice daily, with a total flight time needed of just 2.5 hours one-way. Say BRB to your eye bags and hello to your travel bags instead, because Kota Kinabalu awaits!
Read more about Kota Kinabalu here:
---
This post was brought to you by AirAsia.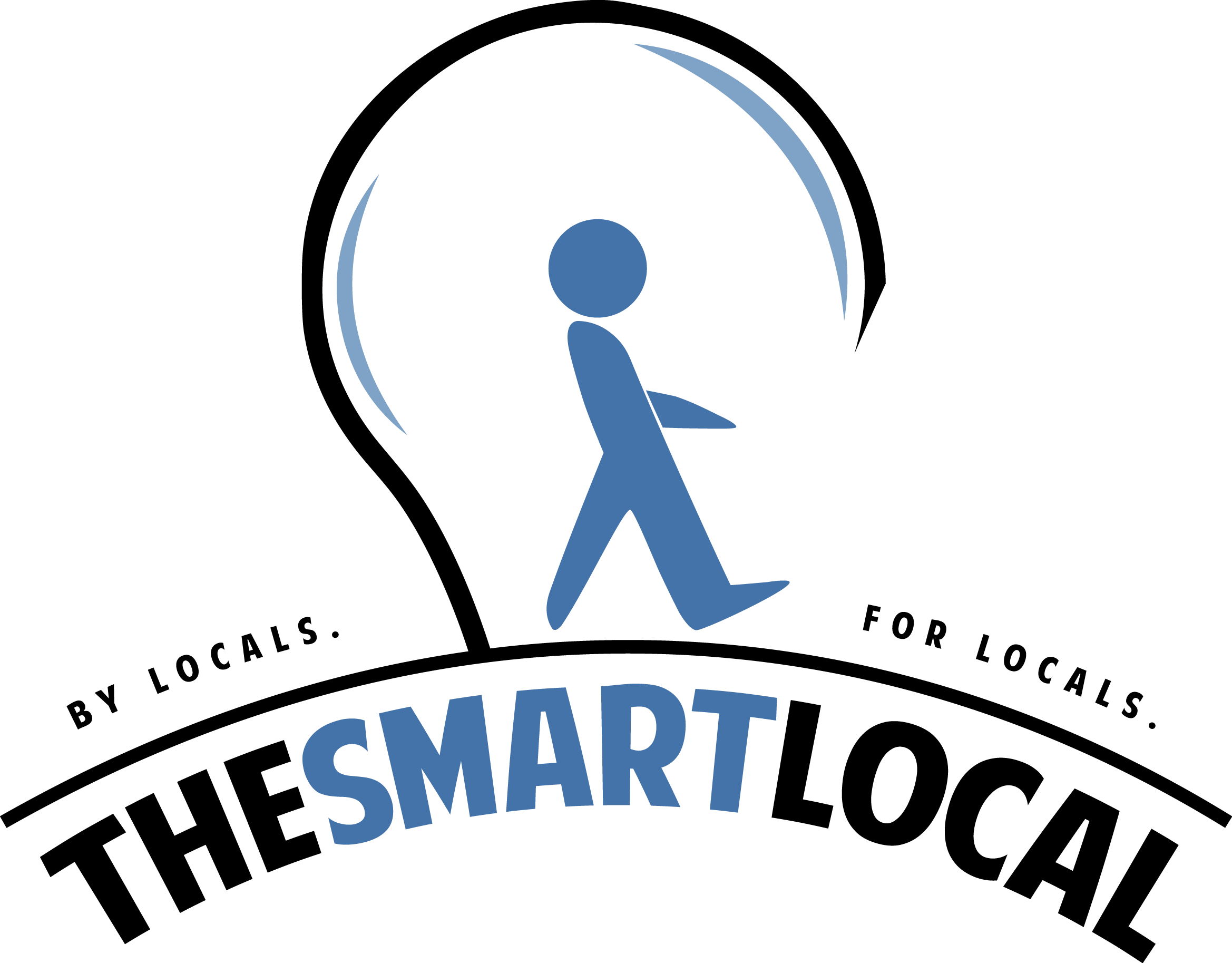 Drop us your email so you won't miss the latest news.