Hidden Gems in Old Shopping Malls
While most of us have been to Orchard Gateway, its neighbour, Midpoint Orchard, has practically no visitors. Places like Sunshine Plaza, Beauty World Centre, and Roxy Square are all commonly known to be desolate too – save for domestic helper and travel agencies, and the occasional barber who still has a red and blue barber's pole.
But that's just the surface. Rejoice with us as we blow the dust off these gems and reveal 11 easter eggs within Singapore's old shopping malls.
1. Golden Mile Complex
No, it's not just about the Thai Discos. Source
Move over, Thai Express. In Singapore's very own Thai enclave – Golden Mile Complex – authentic Thai food surpasses all the other mainstream restaurants out there.
New Udon Thai Food
Source: @lkzx
When authentic Thai food served by Thai staff gets Thai patrons coming back for more, you know that they're doing something right. Especially when they can convert Thai food anti-fans to loyal fans (the phenomenal chilli may be guilty here). Be prepared to spend at least $40 at New Udon Thai Food, but every penny will be worth it.
Address: Golden Mile Complex, 5001 Beach Road #01-55, Singapore 199588
Opening Hours: Monday to Sunday: 1am – 9pm
2. Roxy Square
Compared to its atas neighbour I12 Katong, Roxy Square is no match for the new mall's modern interior and abundance of chain retail stores. But when you just want the taste of the nostalgic Katong food, Roxy Square is the better hands down.
Original Katong Laksa (Janggut Laksa)
Hidden between rows of shuttered shops in Roxy Square is Janggut Laksa, responsible for single-handedly helping Roxy Square survive. This is the original Katong Laksa ($5) – famed for its short rice noodles, you need only use a spoon to devour. The Sunday lunch queue is especially long, but for this bowl of heavenly goodness? Get in line, you won't be disappointed.
Address: Roxy Square, 50 East Coast Rd #01-64, Singapore 428769
Opening Hours: Monday to Sunday: 8:30am to 5:30pm
3. Bras Basah Complex
Source: @therubbishbox
Bras Basah isn't just about the huge Art Friend and Popular. Besides boasting two huge mainstream bookstores, it's got two specialty bookworm enclaves: Cat Socrates and Basheer Graphic Books.
Cat Socrates
Here, you can find anything from obscure local magazines to air plants. Cat Socrates is packed with books, magazines, CDs, and home decor items from all over Asia. Housed also in their cosy shop is cat shopkeeper Chestnut, who loves human attention.
Source: @cat_socrates
Source: @alittleburst
Address: Bras Basah Complex, 231 Bain Street #02-25, Singapore 180231
Opening Hours: Monday to Saturday: 12 pm – 8 pm, Sunday & Public Holidays: 1pm – 7pm
Basheer Graphic Books
Source: @crustproject
As Singapore's book resource for many architecture students in Singapore, Basheer Graphic Books has stocked everything design and art related since 1986 – they've even got hipster magazines like Cereal. If you're looking at a specific title, you can call to check with their friendly staff. Basheer's got you (hard)covered.
Source: @fafik
Address: Bras Basah Complex, 231 Bain St #04-19, Singapore 180231
Telephone: 6336 1917 / 6336 0810
Opening Hours: Monday to Saturday 10am to 8:30pm, Sundays 11am to 6:30pm
4. Katong Shopping Centre
Delicious Boneless Chicken Rice
Source: @chocolatetbasil
Beneath (literally) the upper floors of domestic helper agencies and 'auntie' salons, Katong Shopping Centre has helped hatch Delicious Boneless Chicken Rice into a booming business. The queues are always long, even after lunch hours. It takes about 10 minutes to get your food during lunch hour, but you get a free-flow of achar and soup.
At a fraction of Boon Tong Kee's price for an arguably better taste and a larger portion, you can't ask for much more.
Address: Katong Shopping Centre, 865 Mountbatten Road B1-85/87 Stall #3, Singapore 437844
Opening Hours: Tuesday to Sunday: 10am – 8pm
5. Beauty World Centre
It doesn't look like anything special at first, but amidst the tuition centres and sleepy, run down demeanour, Beauty World Centre's famed hawker centre houses a hipster hawker of its own.
Ham Bao Bao
Ham Bao Bao is managed by a young couple selling gourmet burgers at $5. For $5, you get crispy, golden-brown, lightly salted hand-cut fries, and a juicy patty between your fluffy buns, lovingly toasted and affectionately assembled.
Fun fact: The couple had no culinary background prior, and had to find their signature taste on their own.
At Ham Bao Bao, you're paying for the food – no frills, no fancy redundancy – and the only way to describe it is shiok. 
Source @hambaobao
Address: 144 Upper Bukit Timah Road, #04-49, Beauty World Centre, Singapore 588177
Opening Hours: Tuesday to Sunday: 12pm – 8pm.
Closed on Mondays and alternate Tuesdays
6. Bukit Timah Shopping Centre
Tanjong Pagar is known to have myriad of Korean restaurants, but it's recently been turning into a place where Korean food chains and franchise holders anchor themselves to catch hungry, wandering people. I like my Korean food made by Korean people, not lifelessly reheated without any supervision. When authenticity is diluting, and it's time to find somewhere else for that Seoul-ful Korean flavour.
Gayageum Korean Family Restaurant
Gayageum Korean Family Restaurant will convert you to a K-food fan if you aren't one already. Its homely, authentic taste attracts students from neighbours SIM and Ngee Ann Polytechnic, and is a quiet alternative to the bustle of Tanjong Pagar.
The double fried Korean Fried Chicken ($17) and Seafood with Kimchi Pancake ($17) are their signatures. Tip: Go with large groups, so you can share the large portions (and the cost). It'll cost less per person.
Address: Bukit Timah Shopping Centre,  #B2-14, 170 Upper Bukit Timah Road, 588179
Opening Hours: Monday to Saturday: 11:30am – 3pm, 5:30pm – 10pm, Sun: 1pm – 10pm
Closed on 1st and 3rd week of Tuesday. Open on all public holidays
Ming Jia Korean Food
If you're not willing to spend big bucks on food, Bukit Timah Shopping Centre's got another alternative for you. Ming Jia is helmed by an Ahjumma, and is famous for anything kimchi-related. So prepare your tongues for an onslaught of flavours, because Ming Jia sure knows how to cook up a mean Kimchi soup ($5.50 with rice).
Address: Bukit Timah Plaza, #B1-07, 1 Jalan Anak Bukit, 588996
Opening Hours: Monday to Sunday: 9am – 9pm
7. Concorde Shopping Mall
We know about Concorde Hotel, but Concorde Shopping Mall (located within the same building) is so obscure that Google Search's first result is Concorde Shopping Centre. Concorde Hotel and Shopping Mall is located on the less exciting side of Orchard, but in it hides the most value-packed Korean food in town.
Kim Dae Mun
Buried in the recess of Concorde Shopping Mall is Kim Dae Mun. News of their existence spreads mostly through word of mouth, and they've managed to gather a cult following for their authentic, homely taste. A bonus is the healthy factor – they cook their hotplates in water instead of oil. At $8.50 for healthier restaurant-standard bulgogi, Kim Dae Mun takes the cake for top must-try food in Orchard.
Note: They accept cash only. Nearest POSB/DBS ATM is at Somerset MRT.
Source: @thesocialnoms
Address: Concorde Foodcourt, #02-17/18, 100 Orchard Road, 238840
Opening Hours: Tuesday to Sunday: 11am – 8:30pm
Closed on Mondays
8. People's Park Complex
People's Park Complex is famed for its Chinese cuisine, but at the top of this obscure mall's rooftop carpark is an unsuspecting true-blue hipster hangout.
Lepark
Source: @flumpet
More than just a fusion cafe – Lepark holds Yoga classes, live music sessions, and the location makes a picture-perfect spot for your Instagram. You can spend an entire day here just chilling with the view of Chinatown while eating the Salted Egg Yolk Soft Shell Crab Slider ($12) and Poached Chicken Sushi ($8).
Their attempts at fusing local delicacies with other cuisines is commendable, but the chilling-at-the-rooftop-carpark experience is what you're paying for.
Source @lebamsiyyt
Address: 1 Park Road Level, Level 6, People's Park Complex, Singapore 059108
Opening Hours: Tuesday to Thursday: 4pm – 11pm; Friday: 4pm – 12am, Saturday: 12pm – 12am, Sunday: 12pm – 11pm
9. Far East Shopping Centre
Hob Nob Cafe
Most of us end up here because we forget there's a difference between Far East Plaza and Far East Shopping Centre, and end up scurrying out without really taking a good look at the place. Amidst the throng of domestic helper agencies, there's Hob Nob Cafe, tucked obscurely within Far East Shopping Centre. Finding it already warrants celebration, but when you do, celebrate again with its Creamy Dory Fish ($15.80). It is to die for.
Address: Far East Shopping Centre, #03-18/19, 545 Orchard Road, 238882
Opening Hours: Monday to Saturday: 11:30am – 11pm (Last order 9pm)
Shashlik
Russian-Hainanese cuisine sounds like it's a recipe for total failure at first, but you'll change your mind once you try Shashlik. Its newly opened branch is cosy, and its unique dishes make it even worthier of a visit. They're famous for their one-of-a-kind Borshch Soup ($7++), which springs a tangy twist to the traditional beetroot base. You also get to check out a waiter set some Russian coffee ($15++) on fire.
Address: 545 Orchard Road, #06-19, Far East Shopping Centre, Singapore 238882
Opening Hours: Tuesday to Sunday: 12pm to 2:15pm, 6pm to 9:15pm. Closed on Mondays
10. Midpoint Orchard
Most people have passed by Midpoint Orchard at least once in their lifetime, but by the shabby-looking structure and blinding buzz of white-fluorescent lights, it doesn't seem like an attractive hangout spot at all. But looks can be deceiving – Midpoint Orchard has its own hidden easter egg that'll make your visit worthwhile.
JTown Cafe
Source: @xhajarisa
Satisfy your Jakarta street food cravings during your lunch break in the heart of town. The queues are long during lunch, but JTown is so famed for their Bakmie Ayam ($5.90 for a set meal) that you can't pass it up. So grab a bowl or two while you're there – the dieting can wait.
Address: Midpoint Orchard, #B1-04/05, 220 Orchard Road, 238852
Opening Hours: Monday to Sunday: 12pm – 9pm
Games@PI
On days when you've had enough of going to the same stores in Orchard Road for weeks on end, pop over to Games @ PI. Bring or buy any game, chill out, and play it with friends (or strangers).
If you get tired of playing games, learn to paint miniature figurines instead. You'll be surprised at how much entertainment you'll get, all at a grand price of $0.
Address: Midpoint Orchard, 220 Orchard Road #03-01, Singapore 238852
Opening Hours: Monday to Sunday: 12pm – 10pm
Open on Public Holidays except on the first day of Chinese New Year
11. Peninsula Shopping Centre
For the Record
We've saved the best for last. If you love vinyls, then this place is your jam. From The Beatles to an $8000 original 1971 UK Decca pressing of Leaf Hound's Growers of Mushroom, rock and jazz fans of the '60s and '70s will be in paradise. Don't worry about quality here – For the Record will clean and test your purchase to make sure you get maximum eargasm.
Tip: If you're looking a record, just ask Giri or his brother, Sree, to help you. They're the only ones who can navigate the beautiful mess in their shop and get you the exact press you're looking for.
Address: 3 Coleman Street, #04-28, Peninsula Shopping Centre, Singapore 179804
Opening Hours: Monday to Friday: 12:30pm – 7:30pm, Saturday to Sunday: 12:30pm – 7pm
Searching for Hidden Gems
So take some time off, give these old timers a chance, and go easter egg hunting. You never know – you might find something you'll like even better than jostling in the weekend Orchard crowd.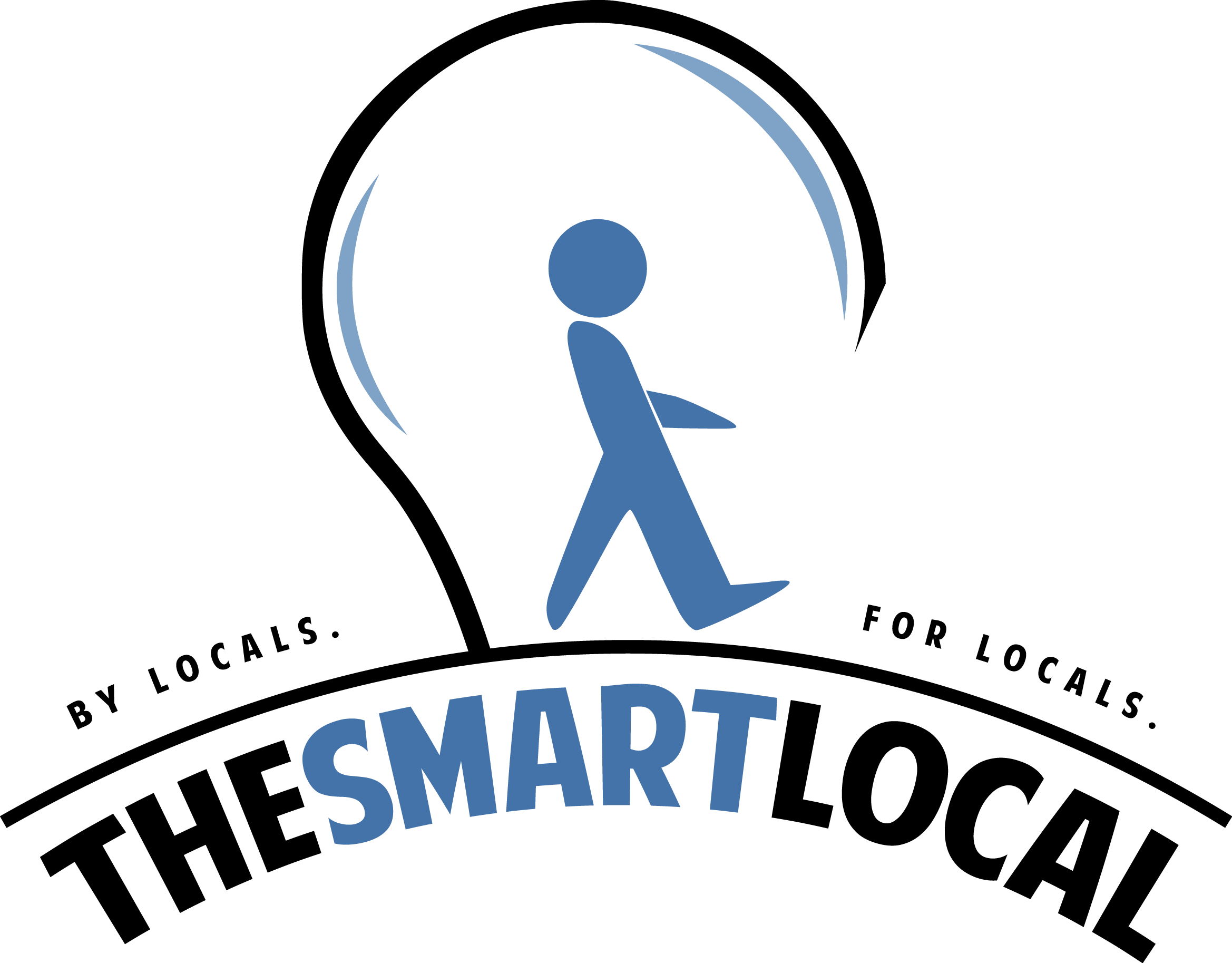 Drop us your email so you won't miss the latest news.