NTU hidden gems
---
Unpopular opinion: NTU is pretty cool if we weren't so hung up on travelling 2 hours to the far-off west. But then again, all good things are worth travelling for, right? From secret art trails to cheap eats, NTU has tons of untapped potential even its students – including myself – don't know about.
The best thing is, these places are very much open to the public. So if you've ever wanted to know just what in the world goes on at Pulau NTU, rest assured, it's so much more than the "dim sum" building or Yunnan Gardens. 
Here are some of its best lesser-known photo spots, activities, and food. 
---
– Photospots –
---
1. Sci-fi gardenscape at Academic Building North
---

Image credit: Kevin Lee
Nestled between the School of Mechanical and Aerospace Engineering and the School of Computer Science is a little garden of eden called the Academic Building North (ABN). From highly efficient LED lighting to windflow and daylight-maximising architecture, the ABN is one of Singapore's greenest buildings. 
Visually, it also has a very green interior, thanks to all the plants that thrive under the building's unique octagonal sunroof. By day, it looks like a secret garden, but by night, it's a sci-fi fantasy.
Address: 61 Nanyang Drive, Singapore 637335
---
2. Zen pool & sky roof at The Arc
---

Image adapted from: @danielrahmatcipta, @jiatlormee
You might have heard of NTU's Hive Building, or "dim sum" building, but few know of The Arc, NTU's other learning hub equipped with 6 storeys of smart classrooms. At its core is a silver, winding staircase that leads to a shallow pool and open courtyard. 
It's the picture of zen, which is probably a big contrast from all the intense studying going on upstairs. Just be sure to keep your decibels down when visiting The Arc, in consideration of the students and staff. 
Address: 63 Nanyang Drive, Singapore 636922
---
3. Moving art show at Media Art Nexus
---

Image credit: Waves Art
Although the Media Art Nexus (MAN) is located in the most prevalent part of NTU, the North Spine, many often miss the installation in their hurry to the bus-stop. But if you're not in a rush, there are a few benches opposite the display for you to sit down and enjoy a quick art show.

Image credit: Media Art Nexus
The MAN can be found along the linkway between North Spine Plaza and The Arc. Depending on when you visit, look out for a series of community art projects by NTU Museum and the School of Art Design and Media.
Address: North Spine Plaza, NTU Singapore, Singapore 639798
---
– Activities –
---
4. Free-entry museum at Chinese Heritage Centre
---

Image adapted from: @yoyiko_san, Chinese Heritage Centre
Did you know that there's a whole museum in the Chinese Heritage Centre (CHC) at Yunnan Gardens? Many often see the lofty Chinese building in the backdrop, but don't venture inside. 
But if you take some time to explore it, you'll get to enjoy a free, permanent exhibition called Chinese More or Less: An Exhibition on Overseas Chinese Identity in the CHC. It features photographs, documents, and stories that outline Chinese history, with particular focus on Peranakan and Straits Chinese.
Address: 46 Nanyang Avenue, Singapore 639817
---
5. Industrial oasis at Jurong Eco Garden
---

Image credit: Hiking the Green Isle
Another great location clouded by Yunnan Gardens is Jurong Eco Garden, which sits right at the edge of NTU. It's the oasis of an otherwise industrial area, with a swamp, a butterfly garden, and a handful of interesting sculptures here and there.

Image adapted from: @lovetravelswenn, @imiaowgination
Other park-goers frequent this garden for bird-watching and wildlife spotting – apparently, a family of wild boars has even been spotted here. 

I know, cute right? But let's not disrupt their ecosystem by feeding or touching them.
Image credit: @wesley_wong_jh
Do note that there are multiple dormitories here, so please mind your volume when you visit the garden.
Address: 1 Cleantech Loop Cleantech One, Singapore 637141
---
6. Campus Art Trail with 57 unique artworks
---
Image adapted from: NTU @j9ryl
If you want to tour the whole campus, try following the Campus Art Trail which features 57 artworks from a range of genres like installations, sculptures, architecture, and new media.
This map of the Campus Art Trail will take you to each of them in NTU, which you can access by foot or shuttle bus. We've previously covered some handy tips on how to navigate NTU's shuttle bus system in these hacks for NTU students. 
---
– Food –
---
7. $2.50 Bak Chor Mee at NIE Canteen
---

Image credit: Shaun Sim
The best Bak Chor Mee in NTU, or as some students have dared to say, the West, is right here in the National Institute of Education. The noodle stall is easily identifiable by its extremely long queue, which also means that it bodes better if you can snag a bowl early. 
Fans of the minced pork noodle here have raved that the mee is springy and the vinegar sauce is just right. And all this for just $2.50. Cheap and good, the way food should be. 
Address: 1 Nanyang Walk, Singapore 637616  
---
8. Japanese rice bowls at Connect71 Cafe
---
Although Connect71 is arguably one of the buzzier cafes in NTU, it is relatively hidden in the heart of NTU's Innovation Centre. Still, the student-owned cafe rakes in quite the crowd with its minimalist aesthetic and modern Japanese rice bowls.
Price points here are relatively cheaper than your typical Japanese eatery, and its best-selling Gyudon, or beef rice bowl, goes for $9. If you're up for a tea time treat, there are also an array of cakes and coffees here. 
Address: 71 Nanyang Drive, #03-23, NTU Innovation Centre, Singapore 638075
---
9. $2.50 Ice Cream Waffles at Canteen 11
---

Image credit: @food.plis
If you smell something sweet coming from Canteen 11, it's probably the aroma of freshly made waffle batter emanating from the waffle shop. Their waffles start at a modest base price of $1.10, so you can build your dream waffle with a variety of ice cream flavours and toppings.
Address: 20 Nanyang Avenue, Nanyang Technological University, Singapore 639809
---
10. The Tea Party at The Arc
---

Image credit: Yang Xunsheng
While The Tea Party is a common sight among the local Us, its NTU outlet is probably the least patronised since it is hidden in The Arc's basement floor. 
However, if you're tired of the usual western stall menu, The Tea Party serves quite a range of food from Chilli Beef Fries ($6.60) to Butterscotch Milk ($4.50) to Pinky Pasta ($6.50).
Address: 63 Nanyang Drive #B1-01 The Arc, Singapore 636922
---
Check out these hidden gems in NTU
---
See, who says you need big brains to attend a local uni? Just hop on a campus shuttle bus and get to exploring NTU's hidden gems. Quickly now, before the semester restarts in August!
For more Uni-related content, check out these articles:
---
Cover image adapted from: @imiaowgination, Shaun Sim, @yoyiko_san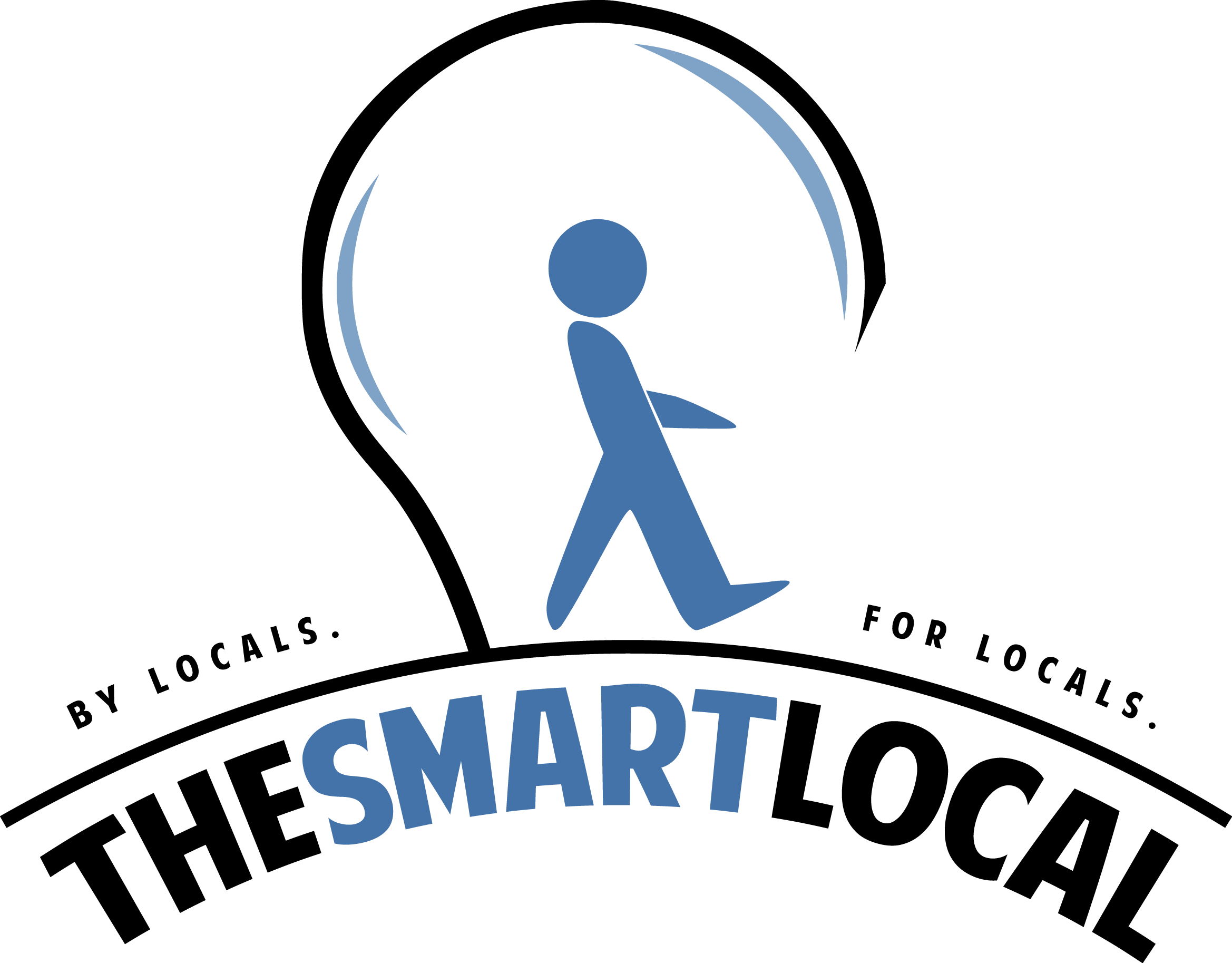 Drop us your email so you won't miss the latest news.