Things to do in Penang
---
Let's be real – when it comes to short getaways to Malaysia, we typically veer towards a day trip to JB or a weekend staycay in KL. After all, there are plenty of things to do near the JB causeway and new attractions in KL. But besides these popular places, try giving other states like Penang a go. 
Just 1.5 hours away from Singapore by air, Penang has a ton to offer besides its famous char kuey teow and nasi kandar. From unique cafes and go-karting on a rooftop to riding the world's longest zip coaster ride, here are 8 new spots you can add to your itinerary in Penang. 
---
– Penang Island –
---
1. Rainbow Skywalk – View the city's skylines 249m above ground
---

Image credit: @nyonyamagdalene
If you're one for the sights, the Rainbow Skywalk at TOP Komtar Tower is not to be missed. Standing at 249m above ground, this attraction grants a panoramic view of the city and nearby mountains. Even if you're height-adverse, take this as a sign to conquer your fear and head on up. 

Image credit: @jolin_chua_
To make the most out of your time there, we'd recommend going in the evening around 7pm to catch the sunset. Snap a bunch of pictures with the city skyline as your backdrop and flood your IG feed with them. Then, end your visit with a hearty meal at Top View Restaurant at Level 68 where you can choose from a wide array of international cuisines. 
Book a session at Komtar Penang Skywalk.
Rates for Rainbow Skywalk: RM68/adult (~S$21.94), RM48/child (~S$15.48)
Address: 1 Jalan Penang, 10000 George Town, Penang, Malaysia
Opening hours: Wed-Mon 11am-8pm (Closed on Tuesdays)
Telephone: +60 4-375 9800
---
2. Dear You – "Secret" brunch cafe hidden behind a vending machine
---

Image credit: Dear You
Located 2 minutes away from Komtar Tower is Dear You, a cafe with all things pink. But to get into the place, you'll first have to locate their "secret" entrance. We'll save you the trouble of cluelessly looking for it – it's hidden behind this pink vending machine. 

You can get the All Day Brunch Platters (from RM65, ~S$20.97) to share – it makes for a great photo prop too.
Image credit: Dear You
Pull open the door and you'll be transported, just like in The Chronicles of Narnia, into the cafe. With chio Korean inspired decor – all in various shades of pink – peppered around the place, you'll be able to recreate classic K-drama scenes with your boo.
If cafe-hopping is your cup of tea, you can check out these other cafes in Penang too.
Address: 495F Jalan Penang, 10000 George Town, Penang, Malaysia
Opening hours: Mon-Thu 11am-9pm | Fri-Sun 11am-10pm
Telephone: +017-456 6587
---
3. Queens Waterfront – Mini "Korea" with a seafront view
---

Image credit: @breadhistory.com.my
Queens Waterfront is basically the Penang version of Singapore's VivoCity – it has a ton of retail outlets and supermarkets like CU, a 24-hour Korean convenience store, and the place also overlooks the waters surrounding Jerejak Island. 
Expect the opposite of a stuffy shopping mall as they have cool F&B establishments like Chimac Station, a Korean chicken and beer restaurant that offers alfresco dining and a taste of Korea without the hefty plane ticket. 
Image credit: Village Grocer

If you're looking to stock up on some groceries here, be sure to check out the new Village Grocer outlet where you can find brands like Woolworths that's all the way from Aussie, and vegan options like Impossible Burger, Beyond Burger and Omni Meat. The supermarket also has an alfresco dining area so you can enjoy the sea view while enjoying your grub. 
Queens Waterfront
Address: Jalan Bayan Indah, Queens Waterfront, 11900 Bayan Lepas, Penang, Malaysia
Opening Hours: 24 hours, Daily
Telephone: +016-430 7449
---
4. Nada Natural Farming – Mountainside cafe with meals from ~S$5
---

Image credit: @chester900630
Something we don't often see and experience in Singapore is farmlife. Curious cats can hit up Nada Natural Farming, a cafe that's set within a true-blue farm, for a peek into life by the countryside. And topping off that au naturel theme are the mountainous views you'll be treated to when dining here. 

Doggos are welcome here!
Image credit: @jowiepeace
Dishes here are made from ingredients that have been grown and harvested from the farm itself, and we hear that the Handcut Russet Fries (from RM18, ~S$5.81) and Grilled Cheese with Sourdough Toast (RM15, ~S$4.84) are pretty dang good. They also have refreshing beverages like the Calamansi Water Kefir (RM20, ~S$6.45) to go with your meals. 
Address: Lot 646 & 647, Jalan Kuala Sungai Burung, 11000 Balik Pulau, Penang, Malaysia
Opening hours: Fri-Sun 3pm-9pm (Closed on Mondays to Thursdays)
Telephone: +013-403 0988
---
5. Laguna Bay Penang – Chill on bean bags with bar bites & fire shows
---

Image credit: @jmcc68
If  you're up for some chill TGIF hangs, you'll want to pay Laguna Bay Penang a visit. Tucked behind Rainbow Paradise Hotel, the place has bar bites like buffalo wings (RM15, ~S$4.84) and cocktails (RM25, ~S$8.06) that you and the gang can order. Pick a seat at the beach benches or bean bags, bury your feet in the sand and let your hair down for the night. 

Image credit: Laguna Bay Penang
There are also live band performances and thrilling fire shows happening on selected Fridays and Saturdays. Don't worry, these guys are professionals – just don't try to recreate their stunts at home. And before you make any plans at the bar, be sure to make a reservation via WhatsApp to avoid any disappointment. Now you are free to dance the night and stress away.  
Address: Rainbow Paradise Beach Resort, 527, Jalan Tanjung Bungah, 11200 Tanjung Bungah, Penang, Malaysia
Opening hours: Tue-Sun 4pm-1am (Closed on Mondays)
Telephone: +019-224 7427
---
6. Escape Theme Park – Ride the world's longest zip coaster ride
---
"AHHaHAHaaaHaAH!" – or whatever Tarzan screams. Embody the jungle man and zoom through the forest at Escape Theme Park Penang's newest zip coaster ride. The establishment did not come to play as the 1.1km ride has been crowned the world's longest zip ride, with participants "flying" for a full 6 minutes to get to the other end. 

Image credit: Escape Theme Park Penang
And while we're on record-breaking attractions, the theme park also houses the 2019 world's longest water tube slide going at 1,111m. Grab a float and get ready for twists and dips as you soar through the ride and emerge into the pool at the end. 
Rates: From RM111/child (~S$35.81), RM167/adult (~S$53.87)
Address: 828, Jalan Teluk Bahang, Teluk Bahang, 11050 Tanjung Bungah, Pulau Pinang
Opening hours: Tue-Sun 10am-6pm (Closed on Mondays)
Telephone: +017-797 7529
Escape Theme Park Penang website
---
– Mainland Penang –
---
That's not to say you'll only find new happenings on Penang Island itself. Those planning a longer stay can drive over to the adjoining mainland, and check out these new spots too. 
---
7. Kart Hauz – Go-karting on the rooftop of a mall
---

Image credit: KartHauz
You'd probably expect race tracks to be found on the ground floor rather than the 6th floor of a shopping mall. Go for the unusual at Kart Hauz, where you can whiz around the rooftop of Design Village Outlet Mall in Batu Kawan. 

Image credit: @karthauz.pg
You can drift around the bends of the 350m racing track, where each race goes on for 10 minutes. And with the open-air concept, you'll be able to enjoy the mountainous view while racing your pals. If you prefer driving under the night sky, you'll also be able to do so as the place opens till 11pm. 
Rates for Kart Hauz: RM50/adult (~S$16.13), RM35/child (~S$11.29)
Address: Level 6, Design Village Penang Mall, 733, Jalan Cassia Barat 2, 14110 Bandar Cassia, Penang, Malaysia
Opening hours: 3pm-11pm, Daily
Telephone: +011-2518 3268
---
8. The Coffee Cottage – Retro cafe decked out in vintage decor
---

Image adapted from: The coffee cottage, @thecoffee.cottage
Cafe-hopping is something us Singaporeans will have on the to-do list when overseas. Well, get your cameras ready when you visit The Coffee Cottage as you'll be greeted with dozens of picturesque corners and rooms that exude old-school garden aesthetics. A pretty niche description some might say, but you'll just have to head down to see it for yourself. 

Image credit: The coffee cottage
Tucked away in the England House, a popular wedding spot for its #cottagecore vibes, the cafe serves specialty coffee from RM10 (~S$3.23) or Niko Neko matcha drinks for RM12 (~S$3.87). Satisfy your sweet tooth with a few slices of cake like the Almond Tiramisu (RM16/slice, ~S$5.16) and Chocolate Earl Grey Mousse (RM15/slice, ~S$4.84). 
Address: 10, Lorong Belatuk 9, Taman Belatuk, 14300 Nibong Tebal, Penang, Malaysia
Opening hours: 1pm-9pm, Daily
---
Bonus: Shop at the upcoming Klippa Shopping Centre
---

Artist's impression of the mall.
Image credit: IPC Shopping Centre
We've also heard through the grapevine that there'll be a new mall at Batu Kawan on the mainland – Klippa Shopping Centre. The place will be home to an estimated 300 brands like Kenny Rogers, Chicago Chicken City, and TMG Plus Supermarket, and there are plans for an A&W and Starbucks drive-thru too. 
Those intending to drive can conveniently get there via the Second Penang Bridge, and you can walk across to the nearby IKEA for some home furniture shopping. While the mall hasn't had an official launch, they've been holding a few workshops and events this year, so fingers crossed we hear more good news from them soon. 
Address: Persiaran Cassia Barat 8, Penang, Malaysia
Klippa Shopping Centre website
---
Bookmark Penang for your next getaway
---
If you're wondering how to spend your remaining ALs, consider a quick weekend trip to Penang – you'll find that there's more to the state than its well-known laksa and chendol dishes. And with all these new gems around the state, there's certainly no shortage of activities to do and places to visit. 
Other things to check out in Malaysia:
---
Cover image adapted from: @chester900630, @nyonyamagdalene, Escape Theme Park Penang, KartHauz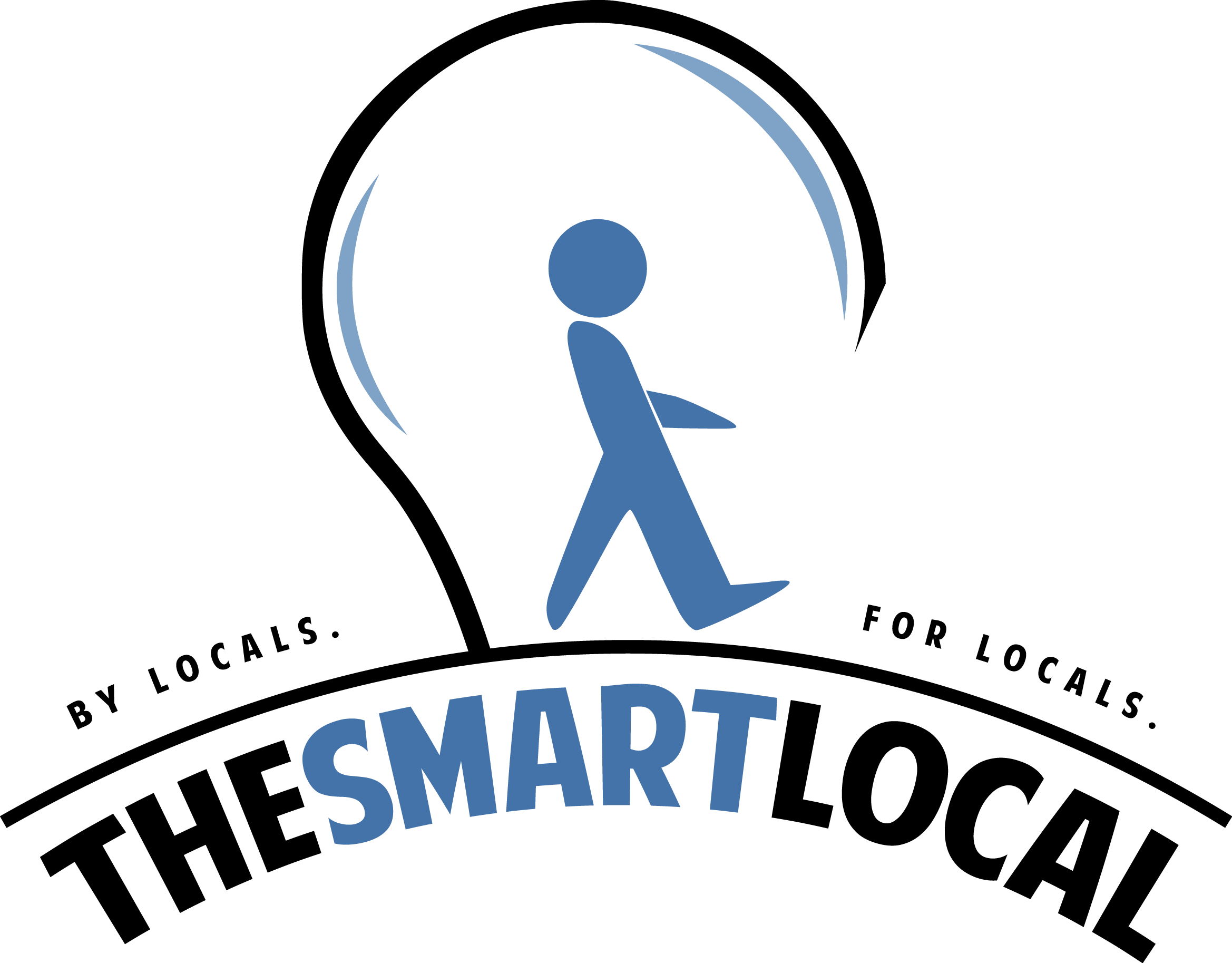 Drop us your email so you won't miss the latest news.