New cafes and restaurants in Singapore – May 2021
---
This May, we have Mother's Day and Hari Raya Puasa that bring a spate of festivities to look forward to. As we celebrate these occasions with friends and family, these new cafes and restaurants in May 2021 offer up a string of novel flavours and unique experiences for a memorable time with loved ones.
Scouring for dessert haunts may well be a national pastime, but you can level up your dessert cafe-hopping with fresh options from IG-worthy themed cafes to gelato shops offering unique local flavours. Otherwise, let your tastebuds travel the world with options serving up everything from authentic Korean food to Japanese omakase. 
---
1. Clickafood – pastel bistro with four different cuisines
---

Image credit: @cookwhatsia 
Multi-concept bistro Clickafood (CAF) boasts cuisines aplenty – Korean fare under Korean Mama, Thai food under Thaitanium, local flavours under 168 Huat and a Western menu under Fig & Fiddle. It's the perfect destination for those days when you and the gang are hankering after food from all around the world. 

Image credit: @cafcafsg 
Clickafood can whip up everything from Korean Fried Chicken ($9.90-$22.90) to Nasi Lemak ($8.90), which you can pair with drinks like Boba Milk Tea ($3.90) and Cappuccino ($4.50). A little nugget of info: CAF is the newest venture by Singaporean singer Hong Junyang, joining his other trendy joints like The Original Thai Boat Noodle Singapore and Machi Machi Singapore.
Address: 339 Upper Paya Lebar Road, Singapore 534953
Opening hours: 11AM-9PM, Daily
Telephone: 6970 5077
---
2. Joy Luck Yum Sing – new Hong Kong bubble tea concept
---
'Pearls of Joy' series: Honey Lemon Fizz, Lychee Fizz & Sour Plum Fizz.
Image credit: Joy Luck Teahouse 
While we're on our toes waiting to jet off to Hong Kong, we can get a taste of authentic Hong Kong treats right here in Funan mall as well. Joy Luck Yum Sing is Singapore's first ever Hong Kong-style bubble tea concept, where the milk tea features a much stronger tea flavour compared with the BBT we're more used to from our go-to shops.

Image credit: Eatbook
At Joy Luck Yum Sing, the exclusive 'Pearls of Joy' series will feature two types of healthier pearls: Seaweed Jelly Pearls and Lychee Popping Pearls. Other must-try drinks include Pearl of the Orient ($4.80) a.k.a. Hong Kong Bubble Milk Tea and Milo Yin Yang ($4.30-$4.90) which is a one-of-a-kind amalgamation of coffee, HK milk tea and Milo.
If you're feeling peckish, get the classic HK egg tarts ($2.30) that hail from the popular Hoover Cake Shop in Kowloon, which have delectable butter cookie crusts. Other options include the silky Collagen Egg Tarts ($2.80) and Gold Egg Tarts ($6) which feature 22-carat edible gold flakes.
Address: 107 North Bridge Road, #B2-K10, Funan, Singapore 179105
Opening hours: 9AM-10PM, Daily
---
3. Tsuta Japanese Dining – extensive Japanese menu with Michelin-starred ramen
---
Image credit: Eatbook
Ramen purists would have heard of Tsuta, the world's first ever Michelin-starred ramen. They pride themselves on iconic signatures like the Shoyu Soba, which is ramen cooked in earthy soy-based broth with a sprinkle of flavour-packed truffle puree. 
Crab Soba with Premium Char Siu & Crab Shell ($23.80)
Image credit: Eatbook
To up the ante, Tsuta Japanese Dining is rolling out a whole array of Japanese menu items from tempura to okonomiyaki pancakes. On top of the eight signature ramen flavours, this new Tsuta concept is offering up innovative takes on Japanese food like Salted Egg Maki ($16.80) and Uni Temaki ($18) (Hokkaido sea urchin hand rolls) to shout about.
Address: 313 Orchard Road, #01-16, 313@somerset, Singapore 238895
Opening hours: 11AM-10PM, Daily
Telephone: 9650 5495
---
4. Tian Wang – Mahjong-themed cafe with traditional Chinese desserts
---
A stone's throw away from Jalan Besar MRT Station, Tian Wang is the new kid on the block when it comes to traditional Chinese desserts. You can get a taste of the decadent MSW Durian Mousse ($9) or creamy orh nee – Yam Paste With Pumpkin & Gingko ($4.80) here.
Avid mahjong players will love the eye-catching mahjong tile backdrop stamped with a huge neon huat word in the middle, where you can snap some IG-worthy shots with your tile-slinging kaki. Besides that, this dessert haunt is also open till 3AM daily for when you're craving some Mango Pomelo Sago ($4.80) for supper.
Address: 145 Jalan Besar, Singapore 208863
Opening hours: 3PM-3AM, Daily
---
5. Geylang Drip City – sleek minimalist all-black coffee bar
---

Image credit: @fforfatfridays 
Venturing into Singapore's extra-gao cafe scene is Geylang Drip City, a cosy 25-seater cafe that is all decked out in black for those with a monochrome wardrobe to blend into their surroundings. The minimalist cafe embraces street style with sleek furniture designs like marble tables and couches in – you guessed it – black.

Image credit: @jagpl8ce 
The cafe is also Muslim-owned – though not halal certified – so you can jio your Muslim friends to just hang and chill if they'd like. Check out their espresso-based beverages like the Soul Plane ($7), and nibble on light bites like sourdough and brownies.
Address: 184 Geylang Road, Singapore 389253
Opening hours: 9AM-6PM, Daily
Telephone: 9189 4948 
---
6. Fukui – Japanese omakase inspired by the coastal prefecture of Fukui
---
Image credit: Fukui
If you're looking for an escapade to Japan without leaving the country, Fukui would be a great place to visit because it is actually inspired by the Japanese coastal prefecture it's named after. You'll want to book well ahead to chope a seat at the sushi counter to witness head chef Nick Pa'an's traditional Warayaki cooking method – which uses a straw fire for intense smokiness.
Image credit: Fukui
If you'd like your own space however, they also offer two 8-seater and 12-seater private rooms respectively, perfect for atas celebrations and business meetings to impress. You can get a 6-course meal ($88) or 7-course meal ($158), and complement them with tipple like Japanese whiskies and sake.
Address: 25 Mohamed Sultan Road, Singapore 238969
Opening hours: 12PM-3PM & 6PM-10.30PM, Daily
Telephone: 6509 0909
---
7. Momolato Cafe – halal tropical-themed gelato cafe
---

Image credit: @huanderfoodies 
Momolato Cafe is not just another ice cream cafe to line the streets of Haji Lane, because this tropical-themed cafe also doles out keto-friendly options ($7.40 per scoop) from Maple Cream Cheese Pound Cake to Hass Avocado among their 18 gelato flavours. Lactose-intolerant folks can also enjoy a list of dairy-free options like Triple Blend Dark Chocolate and Watermelon Soursop.
Aside from the gelato flavours galore, this halal-certified cafe that opens till 2AM on Saturdays and Sundays also offers a slew of unique flavoured cones: Butter, Pandan and Keto. The Keto cone is toned down on sweetness and has a doughy texture as compared to usual run-of-the-mill cones. 
Address: 34 Haji Lane, Singapore 189227
Opening hours: Sun – Thu 12PM-11PM | Fri & Sat 12PM-2AM
Telephone: 9679 7268
---
8. Crayon Shinchan Cafe – pop-up character cafe at Bugis
---

Image credit: Kumoya 
For a potent dose of nostalgia, Kumoya brings Crayon Shinchan Cafe right here to Bugis with themed decor and ultra-cute food options. Prices are slightly steep, but La Bi Xiao Xin fans will enjoy the full package – surrounded by designs featuring the iconic cartoon character and his menage. 
Image adapted from: Kumoya 
The So Mischievous Japanese Seafood Curry Rice ($26.90) is a sight to behold and eat with the rice being shaped in the iconic bare bum of one Crayon Shinchan. You can also get the Relaxing Onsen Pudding Parfait ($22.90) that will make an epic shot for the 'gram with the dry ice surrounding the butt-shaped pudding.
Address: 8 Jalan Klapa, Singapore 199320
Opening hours: Tue – Sun 12PM-9PM (Closed on Mondays)
Telephone: 8204 5330
---
9. 800° Woodfired Kitchen – Neapolitan pizzeria from Los Angeles
---
800° Woodfired Kitchen is aptly named for its focus on classic Neapolitan pizza baked in a wood-fired oven at 800ºF (427ºC), creating the trademark 'leopard print' charred crust. 
Hailing from Los Angeles, California, this joint lets you customise your very own 800° DIY Pizza ($10-$14) and pair it with the classic Rotisserie Chicken ($12-$36), a side dish that's painstakingly prepped over two days.
Their kitchen is open-concept so you can watch the preparation process whether it's kneading the dough or baking in the oven. This outlet in Singapore is also the first in the world to feature a cafe, where you can finish off your meal with flavoured cakes like Ondeh Ondeh ($6.50) and Crunchy Hazelnut ($6.50).
Address: 11 Tanjong Katong Road, #01-52/53, KINEX Mall, Singapore 437157
Opening hours: Mon – Fri 11.30AM-9PM | Sat & Sun 11.30AM-9.30PM
800° Woodfired Kitchen website 
---
10. Edith Patisserie Cake Bar – new cafe with honey soft-serve & boba cakes
---

Image credit: @epcakebar 
With aesthetic cakes that are to die for, whether it's the Thai Milk Tea Cake ($8) or the Honey Cake ($14), Edith Patisserie Cake Bar promises all of that on top of new menu items as it transforms into a full-fledged cafe. You'll also get to take in the chill aesthetics while chowing down on popular hits from their OG takeaway-only North Bridge Road outlet.

Image credit: @edithpatisserie 
Indulge in the Signature Honey Soft Serve ($4), inspired of course by the popular and delicious Honey Cake, or try their waffle desserts with flavours like Chocolate ($13) and Mixed Berries ($13).
Address: 9 Penang Road, #01-06, Singapore 238459
Check complete opening hours here.
Edith Patisserie Cake Bar website  
---
11. Cafe Aux Bacchanales – French-Japanese crepes at Plaza Singapura
---

Image credit: Aux Bacchanales Singapore 
Cafe Aux Bacchanales may have nine outlets dotted around Japan, but this outlet tucked away in Plaza Singapura is its first global foray, bringing their popular French-Japanese food from Harajuku to Singapore. The signatures on the menu include the sweet dessert Crepes ($10.80++) or the savoury Galettes ($15.80++).

Image credit: Aux Bacchanales Singapore 
If you're famished, however, you can feast on familiar yet fancy French fare like the Confit De Canard ($35.80++) and the Ribeye Steak Frites Sauce Bordelaise ($34.80++).
Address: 68 Orchard Road, #03-83, Plaza Singapura, Singapore 238839
Opening hours: 11AM-10PM, Daily
Telephone: 6250 5301 
Aux Bacchanales Singapore website 
---
12. MAO King Tavern – specialised durian bar at Siglap
---
Image credit: MAO King Tavern 
Enter MAO King Tavern – a durian lover's paradise. If you love to send the King of Fruit down gullet alley, this durian bar is chock-full of not just fresh Musang King durians, but also unique Charcoal Grilled Durians ($15.80). For more innovative desserts, give the Musang King Burnt Cheesecake ($12.80) a try, or nibble on the Premium Mochiko ($14.80 for 3 pieces).

Image credit: @jemchiok 
Yet another treat you won't be able to find anywhere else is the exclusive Musang King Ale ($14.90), which is craft beer infused with the real flesh and essence of Musang King – perfect to show your true love for this fruit.
Address: 15 Swan Lake Avenue, Singapore 455711
Opening hours: 6PM-10PM, Daily
Telephone: 9667 0533
---
13. La Boca Bistro Bar – Caribbean fusion fare in Bugis
---
Image credit: La Boca – Bistro Bar 
For a one-way ticket to the Caribbean, check out new diner La Boca Bistro Bar for authentic Cuban and Caribbean fare located in Kampong Glam. Gorge on the Pulled Goat Curry On Flatbread ($24), a rare delicacy in Singapore, or dig into authentic octopus from Spain with spicy chorizos.
With Latin music playing in the background and a glass of Mojito to complement your grub, you will be whisked straight off to the clear blue sea and pure white sand of the tropical Caribbean here.
Address: 749 North Bridge Road, #01-01, Singapore 198717
Opening hours: 12PM-10.30PM, Daily
Telephone: 8608 1499
---
14. HaengBokCakeYo – trendy Korean-inspired baked goods
---

Image credit: HaengBokCakeYo
Haeng Bok Hae Yo means "happiness" in Korean, and that's exactly the emotion you'll feel looking at the cute and aesthetically-pleasing treats – a sweet consolation for not being able to fly to Seoul just yet. Having opened their doors on 30th April, HaengBokCakeYo offers a whole plethora of K-style desserts and bakes.
Devour Korean-style Fatcarons ($3) stuffed with extra ganache filling, or go the full nine yards with Fatfatcarons ($5.80). For your fill of sweets, don't miss out on giving the adorable Chubby Cookies ($5.80) a try as well.
Address: 41 Kampong Bahru Road, Singapore 168358
Opening hours: Thu – Mon 11AM-7PM
Telephone: 9199 8928
---
15. Fuel X Cafe – brunch cafe with over 100 menu items
---

Image credit: @jellyjannybean
Fuel X Cafe is the newest – and the largest – in the series of 'Fuel' cafes around Singapore, with the others being Fuel Plus, Refuel Cafe and Refuel 2. This new addition will be boasting a whopping 100++ items on the menu, including the best-selling favourites from other outlets such as the Fuel Me Up ($18), which includes shakshouka with eggs and sourdough.

Image credit: @eatwithfelz 
For exclusive dishes, you can try the X-Ben ($16) for eggs benedict with a twist, or the hearty Toasties ($16) with a range of fillings you can choose from, whether it's salmon brie or banana peanut butter. Located a stone's throw away from Potong Pasir MRT Station, head down for a chill brunch in this spacious minimalist cafe.
Address: 2 Tai Thong Crescent, #01-06 The Venue Shoppes, Singapore 347836
Telephone: 6246 7266
Check complete opening hours here.
---
16. ANJU – authentic Korean cuisine in the CBD with alcohol from Seoul
---

Image credit: @anju_singapore 
Visit ANJU to channel authentic Seoul vibes, where you can eat yummy, and exquisitely crafted Korean food with the likes of Bossam ($45) – braised pork belly, and unique items like Yuk Hoe ($28), which is beef tartare served with raw quail egg yolk on top.

Image credit: @tsukurto 
The word 'Anju' means food eaten with alcohol in Korean, so make sure to take a pick from their booze menu, where you can order Champagne Makgeolli ($75) for a bubbly take on the traditional rice wine. If you would like a sweet drink to pair with the savoury dishes, opt for the Jeju Mandarin ($32) for a honeyed, refreshing kick to your meal. 
Address: 62 Tras Street, Singapore 079001
Opening hours: Tue – Sat 6PM-10.30PM (Closed on Sundays & Mondays)
Telephone: 6612 1172
---
17. Champion Bolo Bun – three-storey minimalist bolo bun cafe
---

Image credit: @naitiyxfoodies 
If you're big on the popular sweet bun from Hong Kong also known as 'Bolo Bao', Champion Bolo Bun is a must-visit. After starting as an online business and hopping around different food fairs like Artbox, they've finally opened a three-storey brick and mortar cafe right in the middle of the CBD.

Image credit: @saltyaaron 
Bolo buns are the only thing on the menu, but you can choose among versions aplenty like Classic ($4.50), Classic with Butter ($5), Curry Potato ($6), and Mini ($4.50 for 4). They even have signature drinks to boot – Champion's Coffee ($5.50), Champion's Milk Tea ($5.50) or Champion's Lemon Tea ($5.80) to complement your bolo bun treat with.
Address: 92 Tanjong Pagar Road, Singapore 088513
Opening hours: 12PM-3.30PM, Daily
---
18. Smile Dessert – IG-worthy three-storey pink dessert cafe
---

Image credit: @miiooki 
Serving up ultra-aesthetic treats in an eye-catching smorgasbord of vibrant colours, Smile Dessert is a China-based dessert chain with over 1,500 outlets worldwide. Make a beeline for this three-storey pink-themed whimsically-decorated cafe for treats like the Multi-Layer Purple Sweet Potato Cake ($6.90) and the Boba Pearl Mousse ($7.90).

Image credit: @wenxinpheng 
From traditional options like the Mango Sago with Pomelo ($5.90) to exotic items like the Black Swan Souffle ($12.90), you will find something on the menu that is your cup of tea. Aside from the desserts to satisfy your sweet tooth, Smile Dessert is also serving up IG-worthy pink decor, and offering heaps of fun with a massive ball pit and plushies to elevate your experience.
Address: 534 North Bridge Road, #01-01, Singapore 188749
Opening hours: 12PM-3AM, Daily
Telephone: 6232 7801
---
19. DOUGH – Korean-inspired cafe-cum-bakery at CHIJMES
---

Image credit: @fattybagel 
With its chill cafe aesthetics and Korean-inspired bakes, DOUGH would be on the radar for cafe aficionados. Located in CHIJMES, DOUGH's Strawberry Brioche ($5) and Matcha Mochi ($5) are some of their more unique and highly-rated unique creations. 

Image credit: @tintedeye 
For more savoury options, give the Fougasse with Sun Dried Tomatoes ($5) or go for the Wagyu Burger ($26) if you're looking for something that will really fill your tum.
Address: 30 Victoria Street, #01-30, Singapore 187996
Opening hours: Tue – Sun 10AM-6PM (Closed on Mondays)
---
20. No Horse Run – gelato cafe in Yishun with quirky local flavours
---
Image credit: Eatbook
Aptly named No Horse Run, which is derived from the Hokkien horse-racing term bo beh zao, meaning something is so good that there can be no competitor, this gelato cafe is a cut above your average gelato cafes with exclusive and innovative local-inspired flavours. It also opens till 2AM for those late night icy cravings.
Image credit: Eatbook
Trot over to Yishun to have a taste of their chewy Muah Chee ($5), milky Cereal Mai Pian ($5), or even the refreshing Green Apple Yakult ($4.20) gelato flavours. The waffle-gelato combo cannot go wrong, and here at No Horse Run you can choose between the Buttermilk ($5.50) or the Pandan Gula Melaka ($6.50) waffles. You will also get a complimentary topping whether it's Childhood Milo or Caramelised Cookies.
Address: 160 Yishun Street 11, #01-216, Singapore 760160
Opening hours: Tue – Fri 2PM-2AM | Sat & Sun 1PM-2AM (Closed on Mondays)
Telephone: 8511 3276
---
Bonus: 8 by Bottles & Bottles – bar with over 450 spirits & bring-your-own-food concept
---
Image credit: 8 by Bottles & Bottles
We all know that Changi Airport is not just a place we head to when jetting off on our overseas vacations. Housing Jewel Changi Airport and four terminals under its belt, it's the place to treat yourself to delicacies galore – and 8 by Bottles & Bottles is another new addition that is worth making the pilgrimage Eastwards for.
If you love a good drink, you'll enjoy the mammoth alcohol menu here – featuring over 450 selections of spirits, including exclusive Bottles & Bottles cognac and exquisite sake from Hokkaido. The best part – they will be sold at bottle shop prices so you can enjoy them at a fraction of the usual price here. 
Image credit: 8 by Bottles & Bottles
If you're feeling peckish, get some light grub from the in-house menu like Beef Cubes with Red Wine Sauce ($18.90) or a Cheese Platter ($21.90). Alternatively, choose from the wide array of food establishments across the entire Changi Airport, get them to-go and zip your way here to pair them with great alcohol at no additional cost whatsoever.
---
New cafes and restaurants in May 2021
---
This month, scores of new cafes and restaurants have yet again popped up, with some very innovative ones among them. Whether you want to treat your beloved mum to dainty cakes from Edith Patisserie Cake Bar, or spend quality time with buddies at Clickafood, the new food haunts this month will also delight those with a sweet tooth.
From authentic Hong Kong bubble tea to one-of-a-kind local renditions of gelato, you'll be sure to score a return trip to one of these new cafes and restaurants in May 2021.
For more food articles:
---
Cover image adapted from: Aux Bacchanales Singapore, @cafcafsg, @dear_dreamz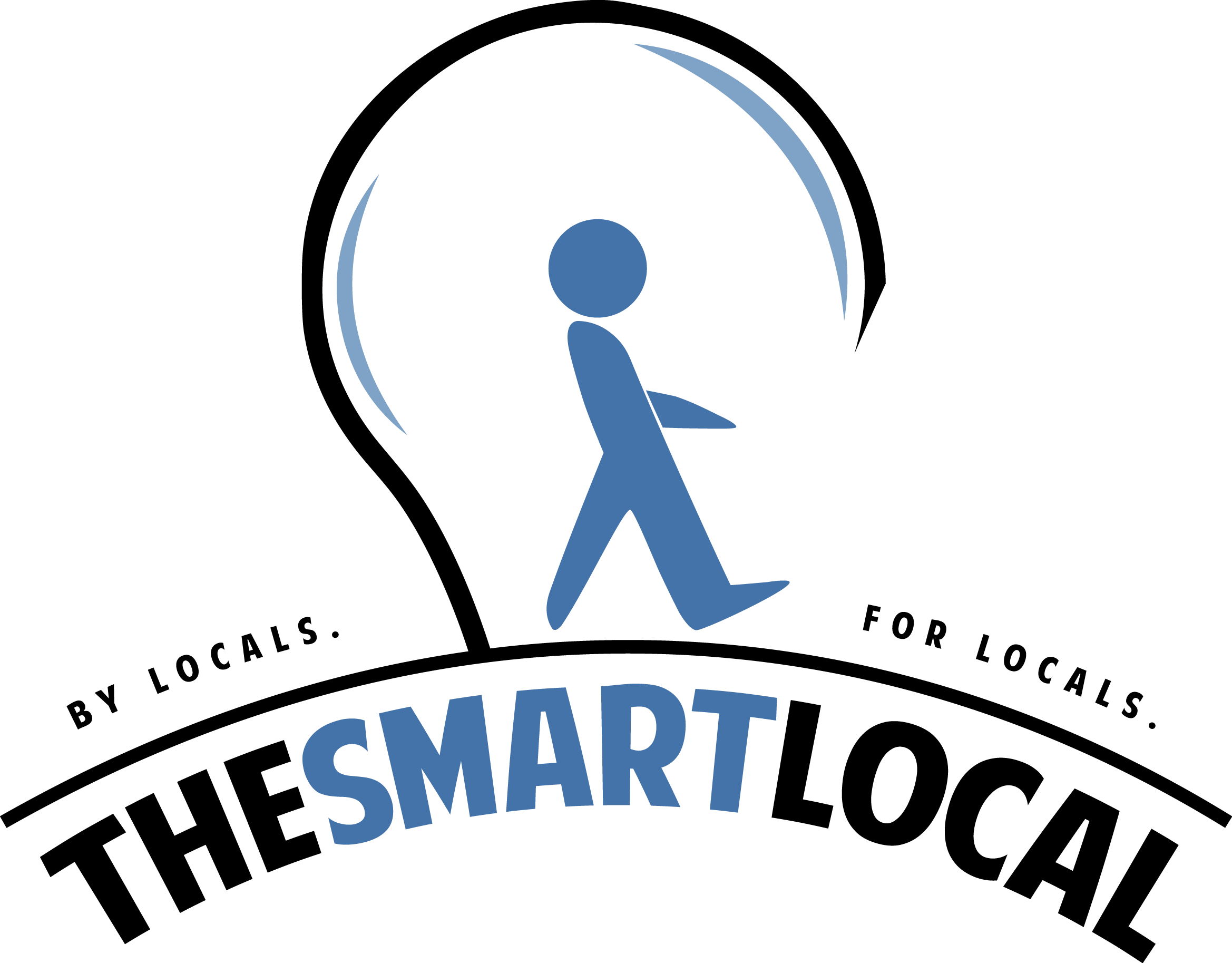 Drop us your email so you won't miss the latest news.