New Attractions in Bangkok
For many Singaporeans, Bangkok is the destination for a quick getaway. With its awesome spice-rich food and array of affordable shopping options, Bangkok is practically a haven for us to channel our inner foodie and shopaholic at the same time.
As a city that constantly seeks to reinvent itself, Bangkok has upped its food and shopping game to astronomical heights in 2018 alone. With this in mind, we recently flew to Bangkok and discovered 10 new things to do, from visiting a Totoro-themed cafe to ascending Thailand's tallest building to date.
1. Channel your love for all things Totoro at May's Garden House
Yes, you read that right: There is now a 100% Studio Ghibli-endorsed Totoro-themed cafe in Bangkok, taking the form of May's Garden House Restaurant, named after the endearing young protagonist Mei Kusakabe from My Neighbour Totoro.
The soft, warm, and nature-infused aesthetic of Studio Ghibli is in full splendour here, beginning from the forest-themed signboard fronting the entrance.
When you enter the restaurant, you'll be greeted by a giant Totoro plushie at the counter, which you're free to snuggle up to and take photos with. Don't forget to use the hand sanitiser by the side before you give the big ol' guy a warm hug!
Signed by the one and only Toshio Suzuki, Studio Ghibli producer and co-founder
There is also a mini Studio Ghibli library onsite, where you can indulge in your love of the anime studio's many films through its rich collection of figurines, artbooks, and even reproductions of film storyboards.
Artbooks of every single film produced by Studio Ghibli line the shelves
When you're done fanboying or fangirling over the place's Ghibli charms, settle down for a meal, choosing from the restaurant's offerings of Thai dishes.
For starters, try out their Chicken Curry As Green As Totoro's Forest (฿250 ~SGD10.52), a mildly spicy Thai green curry that comes with generous servings of chicken pieces and eggplant.
The menu's star attractions take the form of its desserts, which are more faithful to the Totoro theme. Sleeping Totoro (฿300 ~SGD12.63) is one of these desserts, featuring an adorable Totoro-stylised chocolate mousse filled with a tangy raspberry ganache.
May's Garden House
Address: 18 Sukhumvit 29 Alley, Khwaeng Khlong Toei Nuea, Khet Watthana, Krung Thep Maha Nakhon 10110, Thailand
Opening Hours: 12PM – 7PM
Website
2. Enjoy panoramic views of Bangkok's cityscape from the top of King Power MahaNakhon SkyWalk
Currently bagging the title of tallest building in all of Thailand is King Power MahaNakhon, standing at a whopping 314m high. You can go for a SkyWalk here, where you'll ascend all the way to the rooftop – 78 floors above ground! – and enjoy panoramic views of the surrounding Bangkok cityscape.
Guided tours of the SkyWalk are priced from ฿850 (~SGD35.78) and begin from the first floor, where you'll pass through a Bangkok-themed digital corridor as you make your way to the elevator boarding area.
Apart from the video visuals that depict uniquely Bangkok sights and experiences, keep your eyes peeled for the ceiling, which features a 3D replica of an upside down mockup of Bangkok, with the SkyTower highlighted as the tallest building.
Proceed to the elevator, an extraordinary high-speed contraption that promises to shuttle you to the 74th floor (292m) in just 50 seconds. The 74th floor is an indoor observation deck, where you'll be able to view the surrounding cityscape behind the safety of glass panels.
The tour of the SkyWalk ends with the final ascension to the rooftop. Here, you can choose to climb all the way to the Peak at 314m, granting you the opportunity to boast that you once stood atop the highest point of all of Thailand.
If you're feeling brave, you can also opt to walk on the Glass Tray, where all that separates you and a long, long fall is a thick layer of transparent glass.
A bar is also in operation on the rooftop, offering a collection of drinks and cocktails for you to chill as you take in the awesome panoramic views of Bangkok around you.
King Power MahaNakhon SkyWalk
Address: 114 Naradhiwat Rajanagarindra Rd, Khwaeng Silom, Khet Bang Rak, Krung Thep Maha Nakhon 10500, Thailand
Opening Hours: 10AM-12AM daily (last admission at 11PM)
Website
3. Whack a 3kg platter of chicken rice in 1 hour to get it for free at Sri Yellow Pochana
Image credit: Sri Yellow Pochana
Sri Yellow Pochana may seem like a nondescript chicken rice place on first sight, but delve just a little deeper and you'll find that it comes with a truly jaw-dropping quirk: it offers staggering 3kg chicken rice platters (฿550 ~SGD23) for FREE – but only if you can finish it off under an hour.
Located a short walk away from Saphan Kwai BTS station, Sri Yellow Pochana's Hainanese-style chicken rice is cooked with a distinct Thai twist, boasting fried chicken cutlets alongside steamed chicken and jellied blood.
Image credit: Weekend Go Where Singapore
A decadent dish in and of itself, it is made even more so in its 3kg version, boasting a whopping 2kg of rice and 1kg of chicken – all loaded up onto a plate that is wider than your face.
Of course, these 3kg platters are not all Sri Yellow Pochana serves, with regular-sized portions also available on the menu.
Sri Yellow Pochana
Address: 45 6-7 Saliratthawiphak Rd, Khwaeng Samsen Nai, Khet Phaya Thai, Krung Thep Maha Nakhon 10400, Thailand
Opening Hours: 8AM – 5PM
Website
4. Go-kart around an abandoned Sleeping Beauty castle at Motor Sports Land
Image credit: Bangkok Style Places
This abandoned Sleeping Beauty-esque castle is part of the background decor of Motor Sports Land's Go-Kart tracks, lending them a distinct vintage feel with its gothic spires and bricked walls.
Image credit: @subie_tt
Rates start at ฿500/8 min (~SGD21.04), and you can choose from one of three options: single seat, two-seater, and kid kart. The go-kart track is split into 5 distinct zones, spanning areas that range from 2,580 to 11,594 m2.
Image credit: @motorsportsland
To get the best views of the castle while you zip around the tracks, hit up Zone 2, which covers an area of 4,210m2.
Motor Sports Land
Address: 1096, 1 Phahonyothin Rd, Khwaeng Chom Phon, Khet Chatuchak, Krung Thep Maha Nakhon 10900, Thailand
Opening Hours: 1PM-9PM (Mon-Fri) | 10AM-9PM (Sat-Sun)
Website
5. Shop the best of Thailand's street food and cultural products at SookSiam Land
Opening in November 2018, ICONSIAM is a fancy shopping mall located along the Chao Phraya River. Comprising an arsenal of glamorous retail stores offering both luxury goods and popular apparel brands alike, ICONSIAM is a jumbo version of ION Orchard.
But to get yourself acquainted with the true taste of authentic Thai culture, make your way to the shopping complex's basement, where SookSiam is located. It's basically an indoor air-conditioned pasar malam, minus the discomfort of the sweltering heat.
You can find the best of all 77 Thailand provinces congregated under one roof, with products like street food, crafts, and souvenirs offered for sale. The food even comes bagged in pretty packages, ideal as gifts.
There's even a model tuktuk for you to pose with!
SookSiam's stalls don't remain stagnant, rotating once every three months – this means you'll be treated to a fresh new experience each time you drop by.
SookSiam, ICONSIAM
Address: 299 Charoen Nakhon Soi 5, Charoen Nakhon Road, Khlong San, Bangkok, Thailand 10600
Opening hours: 10AM-10PM daily
Website
6. Enjoy a wallet-friendly Thai fine dining experience at Saneh Jaan
Indulging in the finest that the gastronomical world has to offer is not feasible for most of us, as the cost of doing so usually falls way out of our budget. Yet fine dining doesn't necessarily need to be a wallet-nuking experience, as Saneh Jaan proves.
This One Michelin Star restaurant lies nestled in the Glasshouse@Sindhorn, with dinner sets for 2 that are priced from just ฿2,500 (~SGD105.22). At these rates, you'll be treated to a full course of scrumptious authentic Thai dishes, prepared with the finest local organic ingredients.
We tried out one of their signature dinner sets, which began, of course, with a set of starters. Of these, the Miang Kham, a dish comprising dried shrimp, peanut, ginger, chilli and lemon wrapped in wild betel leaf was a star item.
Though simple, it proved to be a treat for the tastebuds when eaten as a whole, with the sharper flavours of the chilli, ginger and lemon nicely balanced by the crunch of the peanuts and betel leaf.
The Tom Kha Kai stood out for being a soup like no other we have seen in Singapore. This savoury broth uses ingredients we don't normally associate with soups, including coconut milk and lotus stems. Topped off with a fresh king-sized tiger prawn garnished with a gold leaf, this soup is truly a royal treat fit for kings.
We rounded up with a dessert set, with their in-house Mango with Sticky Rice being one of the best we've had – the mango bursts with sweet, juicy goodness, and pairs very well with the fragrance of the coconut milk-infused sticky rice.
Saneh Jaan
Address: 130 Witthayu Rd, Khwaeng Lumphini, Khet Pathum Wan, Krung Thep Maha Nakhon 10330, Thailand
Opening Hours: 11.30AM-2PM (lunch) | 6PM-10PM (dinner)
Website
7. Savour a selection of dim sum in a plant-themed setting at Lhong Tou Cafe
If you crave dim sum while you're at Bangkok, check out Lhong Tou Cafe, nestled in the heart of the Maha Nakhon district.
On first entering the cafe, you wouldn't think it specialises in dim sum with its lush plant-themed decor that features geometric wooden furnishings. These form two levels of cosy cubbies for dining.
Aside from its charming aesthetic, Lhong Tou Cafe whips up an impressive selection of dim sum dishes at affordable prices. Begin from their fried wonton (฿69 ~SGD2.90), stuffed with shrimp filling that adds a springy texture to the crunch from its lightly fried marinade.
Their 'Mala" Fried Chicken (฿79 ~SGD3.33) is also a must-try on the menu, a platter of chicken bites that come bursting with the numbing spiciness of mala.
And for dessert, give their Durian Lava Bun (฿59 ~SGD2.48) a go. Shaped like a mango, this puffy pastry comes packed with a delicious, creamy durian filling that oozes out the moment you cut or bite into it.
Lhong Tou Cafe
Address: 538 Yaowarat Rd, Khwaeng Samphanthawong, Khet Samphanthawong, Krung Thep Maha Nakhon 10100, Thailand
Opening hours: 8AM-10PM daily
Website
8. Have a drinking sesh with your mates at Mitr Craft Bar
After a long day of touring the sights and smells of Bangkok, kick back and relax with a cool pint of beer on hand at Mitr Craft Beer, the first legal craft beer bar to open in Bangkok.
Image credit: @mitrbar
Located a mere 3-min walk away from the Victory Monument BTS station, Mitr Craft Bar is a haven for all beer lovers – both craft and on-tap options are available onsite.
Image credit: Michelin Guide
A must-try on their craft beer menu is the Full Moon Chalawan Pale Ale, a drink that strikes a fine balance between sweetness and bitterness, and is thus suitable for both amateur and seasoned drinkers alike.
Or if you'd rather get the "fresher" stuff, choose from their on tap menu, which boasts a total of 20 options with half pints beginning from as low as ฿140 (~SGD5.89) per glass.
If you're not much of a drinker, go for the Devanom Nonthaburi Mead (฿190 ~SGD8), a sparkling fruity concoction that is only mildly bitter, making it suitable for just about any palate.
For those who're more seasoned in the art of drinking, the Wizard Beer IPA (฿190 ~SGD8) is a good choice to consider. Boasting rich woody notes that balance its mellow hoppiness, this IPA is ideal for those who seek a drink that is strong but not overpoweringly so.
Mitr Craft Beer
Address: 3rd floor, Thanon Phaya Thai, Ratchathewi, Bangkok 10400, Thailand
Opening hours: 5PM – 12AM
Website
9. Be spooked by a 3-storey haunted house at Mansion 7 Bangkok
Image credit: Mansion7
Halloween is not just an annual affair over in Mansion 7, celebrated eternally with its grim, forbidding decor that aims to spook shoppers who walk through its doors. On first making your way here, you'll find that the mall is fronted by a gargantuan claw – an apt prelude to the thrilling experience that awaits within.
Image credit: Bangkok.com
Like all good malls, Mansion 7 comes with a wide variety of retail and F&B options, except these come with a spooky twist in line with the haunted mansion aesthetic of the mall.
Image credit: EDT Guide
Krueng-Zen is one of such places, offering a selection of black noodle dishes like black kanon jeen (rice vermicelli).
Image credit: @frederick.tcw
When you're done shopping, make your way to the two-storey Dark Mansion, a haunted house attraction you can explore from ฿599 (~SGD25.21). Promising to play with your human psychology and fears, scare cams are set up at regular intervals to enshrine your raw responses in photographic memory.
The scare cam does a fine job of capturing your fear at JUST the right moment
Image credit: Mansion7
Mansion 7 Bangkok
Address: Ratchadapisek Soi 14
Opening hours: 12PM-12AM daily
Website
10. Dive right into a sheep haven in the Sheep Village Farm & Restaurant
Image credit: TripCanvas
The Sheep Village Farm & Restaurant is a quaint little spot by the Chao Phraya River that is modelled after a rustic English countryside village, complete with windmills, farmhouses, and even a classic British telephone box.
And of course, this place is, as its name suggests, teeming with wooly residents, and you're allowed to pet and feed them.
Image credit: @oanii
Image credit: Sheep Village
After sightseeing in the village, it's time to refuel, and you can do so with this Seafood Salad (฿170 ~SGD7.16), where a generous serving of fresh, juicy shrimp, squid, and oysters are served with a satisfyingly spicy Thai chili sauce.
Sheep Village Farm & Restaurant
Address: 86/1 Charan Sanitwong, The River South Tower, Khwaeng Somdet Chao Phraya, Khet Bang Phlat, Krung Thep Maha Nakhon 10700, Thailand
Opening hours: 4PM-2AM daily
Website
Travel to Bangkok for your next holiday
With all these new things to do that lie in store for you to explore in Bangkok, it's time to make it the destination of choice for your next getaway. On top of the usual street food trawls and shopping, Bangkok now comes jam-packed with more activities to do, including a skywalk and a 3kg chicken rice platter challenge.
Make sure to stay tuned to the Tourism Authority of Thailand Facebook page and Thanks A Million website for the latest updates and promotions from the Land Of Smiles.
---
This post was brought to you by Tourism Authority of Thailand Singapore Office.
Photography by: Dexter Looi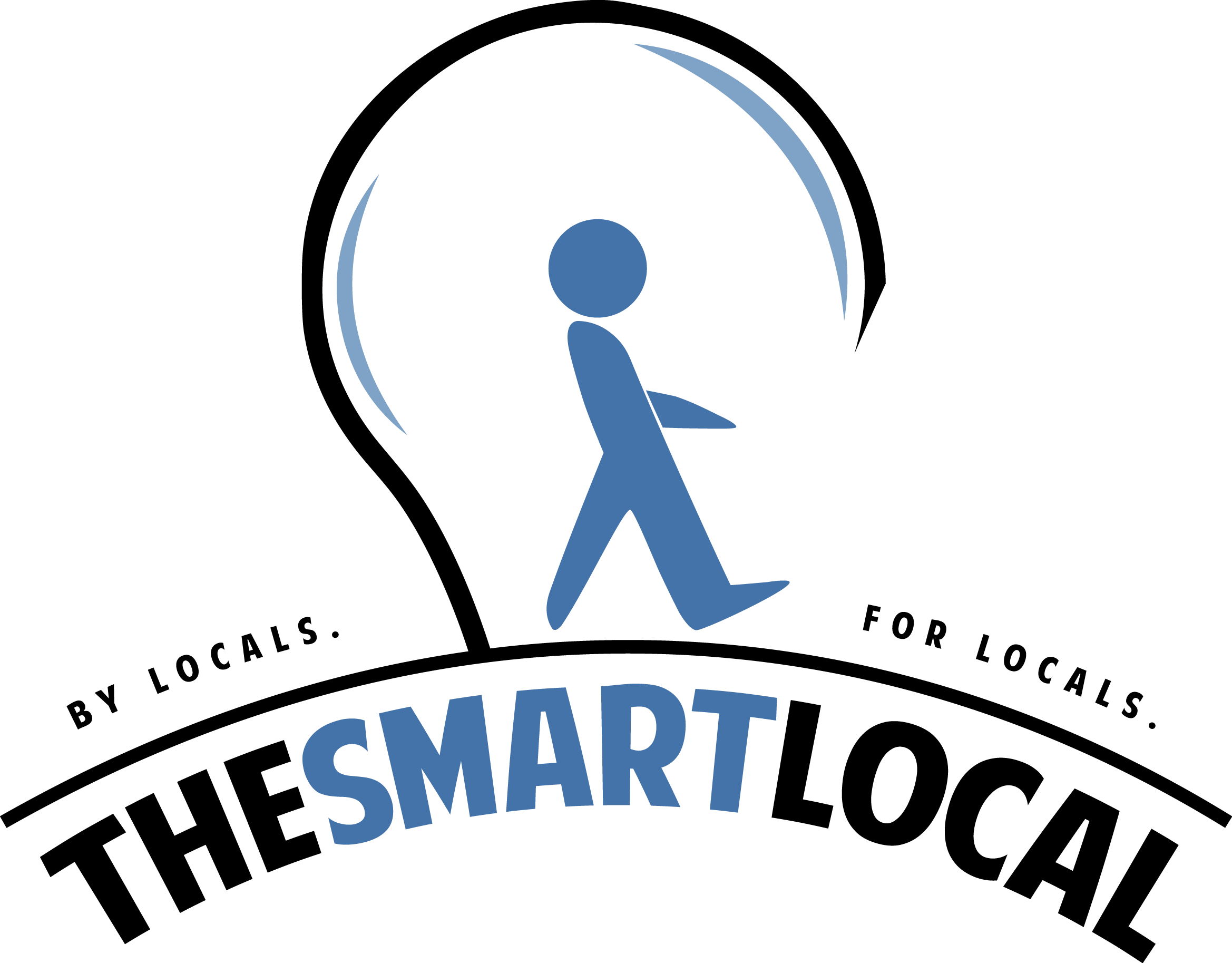 Drop us your email so you won't miss the latest news.