Marina Bay Carnival 2018/2019
At the start of 2018, the Prudential Marina Bay Carnival descended upon our shores and entertained bored Singaporeans everywhere with its never-seen-before rides and sea of game booths.
Alas, all good things come to an end and the mother of all carnivals ended its run in April. But as with any box office hit, there's a sequel. Enter Marina Bay Carnival 2.0., which returns from Dec 2018 till 24 March 2019 for everyone to create more crazy memories.
With new rides that hail from Europe, over 3 million dollars worth of plushies for us to win, monthly themed dress contests and that ever-necessary fast pass, this free-entry funfair is set to lure you right back in.
And if you're wondering what to spend those credits* on, we've got your back and sussed out the biggest and brightest stars of this playground:
*(Note: $1=1 credit. Redeem on carnival grounds)
-Rides – 
Wave Swinger 
The centrepiece of the entire carnival, the Wave Swinger, is a looker. This brand new ride hails from Italy and is making its appearance for the first time in Southeast Asia.
Take a closer look at the many vividly coloured panels – you'll spot painted murals of landmarks across the globe like the Eiffel Tower, Colosseum and even our very own Gardens By The Bay and Marina Bay Sands.
Once you're done admiring that, scoot on the single or double swing chairs. You'll be whirled around in the air,  giving you a bird's-eye view of the entire carnival.
Thrill factor: 6/10. Despite its charming appearance, the ride is deceptively scary. It starts off leisurely but goes into top speed halfway, where you'll be swung "out" at a steep angle.
Credits needed: 9
Jumper Jumper 
The graffiti-themed Jumper Jumper is aptly named. From the moment you're strapped up, you'll feel as if you're riding a bucking bull in a rodeo, in time with a catchy beat. Warning: The gravity-defying jumps will make your stomach lurch, so erm..try not to ride this on a full stomach.
Thrill factor: 4/10. It's not that high, so this one won't alienate those with a fear of heights. Maybe those who get seasick, yes.
Credits needed: 9
Spring Break (Freak Out)
"Worse than the Mach 5 sia", said a friend and I agree, with my legs turning to jelly after this one. The Spring Break is like a humongous claw machine, which had us puny humans in its devilish grasp before swinging up to almost 90 degrees and spinning at all angles.
In the air, you'll feel the pressure as you swing to and fro and see MBS in angles you've never dreamed of.
Thrill factor: 9/10. Try this if you are a risk-taker or want to boast to your friends after.
Besides the three new kids on the block above, we've heard another ride, the Remix Extreme, will be ready shortly.
Familiar faves also made a return, like the Viking classic Das Fun Schiff, death-defying Mach 5 and Starflyer plus flume ride Jungle River. So if you didn't catch them last year, now's your chance to. For more info about these rides, check out our guide for the carnival earlier this year.
The kiddos will similarly be spoilt for choice, with inflatable slides, bumper cars, roller coasters and even a mini motor ride to keep them occupied!
– Carnival Games – 
Circle Darts
What drew us to this game booth was rows upon rows of "donuts", coated with glittering reversible sequins – as if to taunt us into winning them. We took up the challenge. All you've to do is throw darts at a numbered board and land them in numbered circles.
 The higher the score, the bigger the prize!
Credits: 5 credits gets you 3 darts.
To win: Score of 4-5 for a small prize, 6-8 medium and 9 for a large one
Pro tip: Exchange 2 large donuts for a Jumbo one!
Long Range Basketball 
If you're a beast at basketball arcade games, give this outdoor one a shot. Just a single ball through the hoop will get you a prize, but it isn't easy because of the distance. P.S. No rebounds allowed.
Credits: 5 credits gets you 3 balls.
To win: Get 1 ball in for a medium prize and 2 for a large one.
Pro tip: As the hoop is quite a distance away, try to 1) get a tall friend to throw 2) jump and use strength to push the ball forward.
Hook A Bag
For folks that love a gorgeous shopping bag on your shoulder, this one's for you. Put your "fishing" skills to the test by using a rod to hook up a bag of your choosing.
This adorable sheep was our sure-win prize!
There'll already be a prize within the bag, but if you get a gold or silver star within it, you can exchange the bag for an even larger prize.
Credits: 8 credits gets you 1 bag.
To win: Gold stars get you a Giant prize, silver gets you a Jumbo prize.
Pro tip: Try this if you absolutely need to walk away with a plushie from the carnival. It doesn't take much skill.
Ring Toss
Ahh…this classic favourite. I can almost hear the endless clinking of bottles as aspiring winners rain down hoops upon them.
Just get a bucketful of rings, and toss them till you get one to land on a glass bottle and stay there. Note: you can only throw one ring at a time!
 Credits: 5 credits = 20 rings. 8 credits = 1 bucket of rings.
To win: 1 ring over any bottle wins a Jumbo prize (like a ridiculously cute unicorn plushie!)
Pro tip: Cut your losses if you can't seem to get any. We were a little demoralised after going through 3 buckets without a single win. In the 10 minutes we were there, it seemed no one did, either. But hey, you might be lucky.
Can Smash
If you've got killer aim/are a handball champion/throw things on a regular basis, this might be up your alley.
Just use the throwing sacks and knock all the cans off the shelf to win! We're really eyeing those Winnie The Pooh soft toys.
Credits: 5 credits = 3 throws
To win: All off with 1 throw for a Jumbo prize, All off with 2 or 3 throws for a Large.
Pro tip: Aim at the bottom to destabilise the pyramid of cans, but make sure not to hit the platform the cans are sitting on since it'll just rebound.
-Food – 
Nothing completes a carnival like good grub, and there's a diverse array at the food corner (furthest end of the carnival) that will satisfy all appetites.
If you're looking for a refreshing drink to save you from the blazing heat, pop by Meatballs In A Bucket By Sofnade. Down some freshly squeezed lemonade (honey peach) or classic Thai Milk Tea (both $3/cup, $7/bucket).
And since the stall proudly proclaims this dish, we had to order the meatballs (in chicken or beef, $12). These were served with mashed potato and twister fries, as well as topped with cheese sauce and cranberry.
But if you've got more of a sweet tooth, try out Loco Loco's churros ($6), which come in adventurous flavours like chilli crab, salted egg, pandan and Oreo. There's also more satisfying fare like Fish & Chips ($10) if your stomach's a-rumbling. Takoyaki ($6) and soft serves ($6) round up the menu.
But what surprised us was…*drum roll please* Indomie. Out of our home pantries and into the festival scene, Singaindo's version was aromatic and lightly tossed, with add-ons such as Thai basil, sambal gila, aburi shrimp mentaiko and even cheese (all from $6).
Plenty of space here to take a break from all those games and rides.
The Marina Bay Carnival – now bigger and better
With over 40 rides and games to capture our imagination, you can bet our last dollar – I mean, credit – that we're going to be at the Bayfront Event Space reaaalll soon.
Another new development we're waiting with bated breath for: EXPRESS PASSES. Yes, fast track passes from $30 will be available so that you can jump the queue at selected rides. Perfect if you hate squishing with crowds, have impatient kids or want to look like a baller in front of your date.
Roving acts like this clown performance are a hit with kids!
Also, to break up the three-month-long duration of the carnival, there's gonna be roving acts, live performances and monthly themed dress contests to shake things up, where the latter gives visitors who are most aligned with the theme bonus credits and the right to skip queues!
But if you had to pick just one day to drop by, make it New Year's Eve, because that's when opening hours are extended all the way till 2AM to ring in 2019 in style.
Finally, more good news for us budget-conscious Singaporeans, the prices have fallen. Most rides have dipped a good dollar from the first edition and games start off from $5.
Whatever your plan, you can be sure of one thing. The coolest carnival is back in town, and this sequel remains five-stars.
Prudential Marina Bay Carnival
Address: Bayfront Event Space, 12A Bayfront Avenue
Opening hours: 4PM-11PM daily (until 24 March 2019) | 4PM-2AM on New Year's Eve
How to get there: Nearest carparks are at Marina Bay Sands Convention Centre, Red Dot Design Museum (Wilson carpark), Marina Bay Financial Centre | Nearest MRT: Bayfront, Promenade & Downtown
Entry fee: FREE
---
Photography by Chan Huiwen.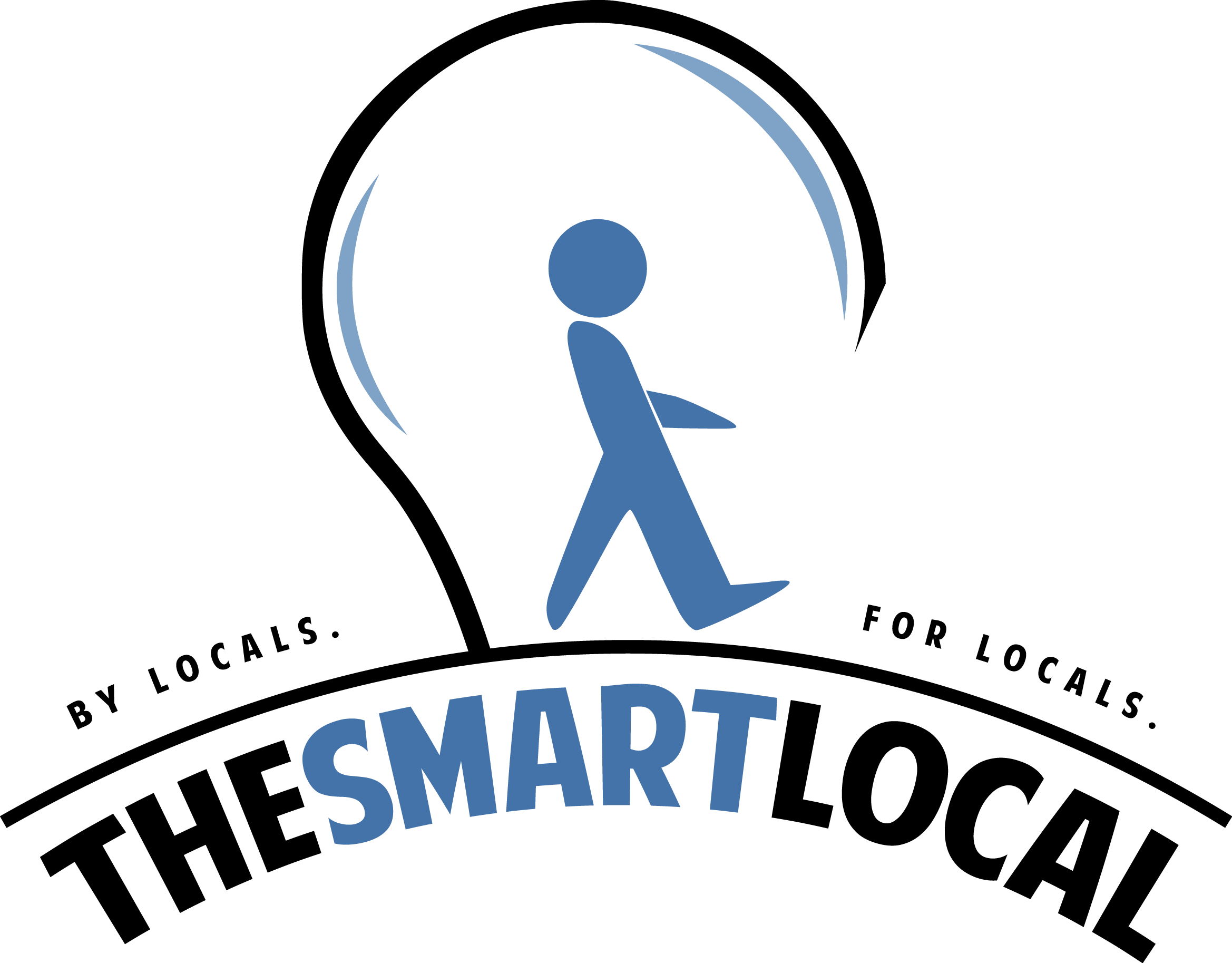 Drop us your email so you won't miss the latest news.