Cost-saving aircon tips
---
It's only when you get the keys to your very own house that you start to understand the understated need for ample air-conditioning in a home. Call me pampered but, being able to cool a room down in mere minutes is a need, not a want – especially when it's hot enough to fry an egg outside.
If you're looking to furnish your new HDB with a spanking new – and cost-efficient – air-conditioning system, here are 6 aircon-related tips that'll help you conserve your finances in the long run.
---
1. Purchase your aircon through the installer instead of general retail stores
---
Authorised installers will recommend the best aircon for you based on your house specifications and requirements
Unless you're a technician or in the home appliance industry, it's likely that the only thing you know about air conditioners is that they cool rooms. This lack of knowledge often drives us into the open arms of general retailers and causes us to choose the brands we're familiar with.
Rookie mistake. Here are 3 reasons why you should side-step the retailer and go straight to an authorised installer:
Most electrical megastores don't have inhouse technicians and outsource the installation process so the quality you get is really

luck of the draw

.

Authorised installers are the ones responsible for the actual heavy lifting. And get this – prices are just as competitive! You might even be paying less than what a salesperson will quote you for certain models. On top of that, you'll get better workmanship and premium materials for that extra piece of mind.

A regular salesperson will be quick to sell you the "best" brand in the market without actually knowing what best suits the design and structural requirements of your home. Installers, on the other hand, normally would ask to view your home before drawing up a proposal for you.
Reputable aircon installation companies such as Newway make sure that all their technicians are well-versed in the various types of aircons in the market – even the latest district cooling systems in the newest BTO flats – to advise you on the best brand and aircon make for your home.
They also use Class O fire-rated insulation materials and premium, certified components such as "kalton refrigerant and keystone wiring to make sure your aircon setup is not a fire hazard.
You can also ask to see the certification of all materials to ensure quality.
---
BONUS: Always get a BCA-registered contractor to do up your aircon
---
This certification is a mandatory requirement by HDB to ensure all installed aircons are compliant and problem-free.
---
2. Buy an aircon with a 5-tick energy label
---
When it comes to maximising your savings in the home appliance department, you've got to start with the best energy-efficient product. This means setting your sights on a 5-tick energy label. Let's put things into perspective for you. An aircon with a 5-tick energy label can possibly save you an estimated $80-120  more per year as compared to one with a 4-tick label.
This amount that you're saving can then be channeled back your annual aircon servicing fund!
---
3. Choose a central location for your aircon
---
We're sticklers for aesthetics – and all the more so when it comes to furnishing our homes. And while it might seem like a smart move to position your aircon far off in a corner or right above your door as some shops do, you might be setting yourself up for years of troubleshooting and aircon repairs!
Here's why: Not only will the off-centre placement mean that your aircon won't be able to cool the room effectively, but this inadvertently also gives rise to random "hotspots" around the room. The latter also subjects your aircon to constantly changing temperatures from opening and closing of the door that might cause condensation to form and result in pesky "leaking".
You can trust the professional installer will possess enough field experience and theoretical knowledge to advise you on the best position for your aircon.
---
4. Select the BTU based on the size of your room
---
Bigger isn't always better, especially in the case of aircon BTU (British Thermal Unit). If this term is new to you, you can think of it the same way you do horsepower. The higher the heat load, the more BTU you need – this translates to faster cooling too!
There's a science to picking the best aircon BTU for your home and this boils down to a number of different factors such as the proximity of other appliances, exposure to direct sunlight and even the number of people the room will house.
Install a high BTU aircon (18,000 or 24,000) in your common area!
A smaller BTU aircon in a larger room will be silently puffing up your utility bill every month on top of being more prone to issues and general wear and tear.
Getting that perfect fit in terms of BTU and room size can save you money, cool your room faster and even extend the lifespan of your aircon!
---
5. Set your aircon's temperature to 25°C
---
You might think that the ideal temperature for an aircon falls somewhere between 20-23°C, but you actually don't need such a low temperature to achieve a cold room. In fact, the higher your aircon temperature, the more you save. Some say you can even save up to 10% of your total electricity bill just by setting your aircon a degree higher than what it usually is.
Pro-tip: For maximum energy and cost savings, set your aircon temperature at 25˚C and set the fan mode on AUTO. This will allow your aircon to regulate its fan speed according to the room's temperature to keep it cool and quiet, and this, in turn, saves you energy and money.
---
6. Service your aircon every 3-6 months
---
Aircons are great for dehumidifying spaces and their filters trap all sorts of dust and microscopic particles, but a musty and overly congested filter also makes the perfect breeding ground for bacteria and mould. A dip in your aircon's cooling power might also signal a clogged filter.
Don't touch the moving and electrical components though, one wrong move can seriously damage your unit. Leave the major cleaning to the professionals.
A good rule of thumb is to service your aircon every 3 months if you use it all-day, on the daily. This is especially important if you live in a household with pets or children as fur and dust are more likely to get trapped in the filter, clogging it faster. You can even do some of the "servicing" on your own by washing out the filters every 1-2 weeks for longer stretches between professional servicing. 
Unlike the harsh chemical cleaners used by other companies, Newway uses their proprietary all-natural, probiotic solution made of fruits and vegetables and good cultured bacteria to penetrate and breakdown contaminants and microorganisms hiding in your filter and coils.
Their eco-friendly probiotic solution was concocted by an inhouse microbiologist!
Plus, in addition to vacuuming, Newway uses a HydroJet to blast all dirt and residue into the drainage pipes which is 40% more effective than regular servicing. 
They even offer a Major Servicing that uses an advanced probiotic HydroSteam to ensure a thorough cleaning. And if you're a real hypochondriac, be sure to do their Chemical Overhaul on your aircon once a year to up its efficiency and improve your home's air quality.
Newway also has their own in house designed aircon protective "bag" to catch dirty water and particles so your furniture and floors are protected.
This advanced cleaning service will see your entire aircon dismantled for a 2-step clean. The cooling coils are washed with their water-based alkaline coil cleaning solution before undergoing a second round of cleaning with their probiotic wash to fully remove all contaminants.
---
Long-term savings on your aircon usage
---
The journey to furnishing and sprucing up your home is one that we all want to accelerate but there are some corners that shouldn't be cut. Scrimping on your aircon installation and regular maintenance are some mistakes new homeowners make that are actually the cause of their skyward-creeping utility bills.
Newway specialises in aircon installation and aircon maintenance. With a team of technicians with over 30 years of experience, you won't have to worry about the nitty-gritty details or the actual installation or maintenance process.
On top of this, Newway also has a number of impressive accolades to its name such as the Building & Construction Excellence Award, ISO 9002 Award for air conditioning and the bizSAFE Award, proving their dedication to workmanship and safe practices.
Also check out:
---
This post was brought to you by Newway.
Photography by Sharlene Lau.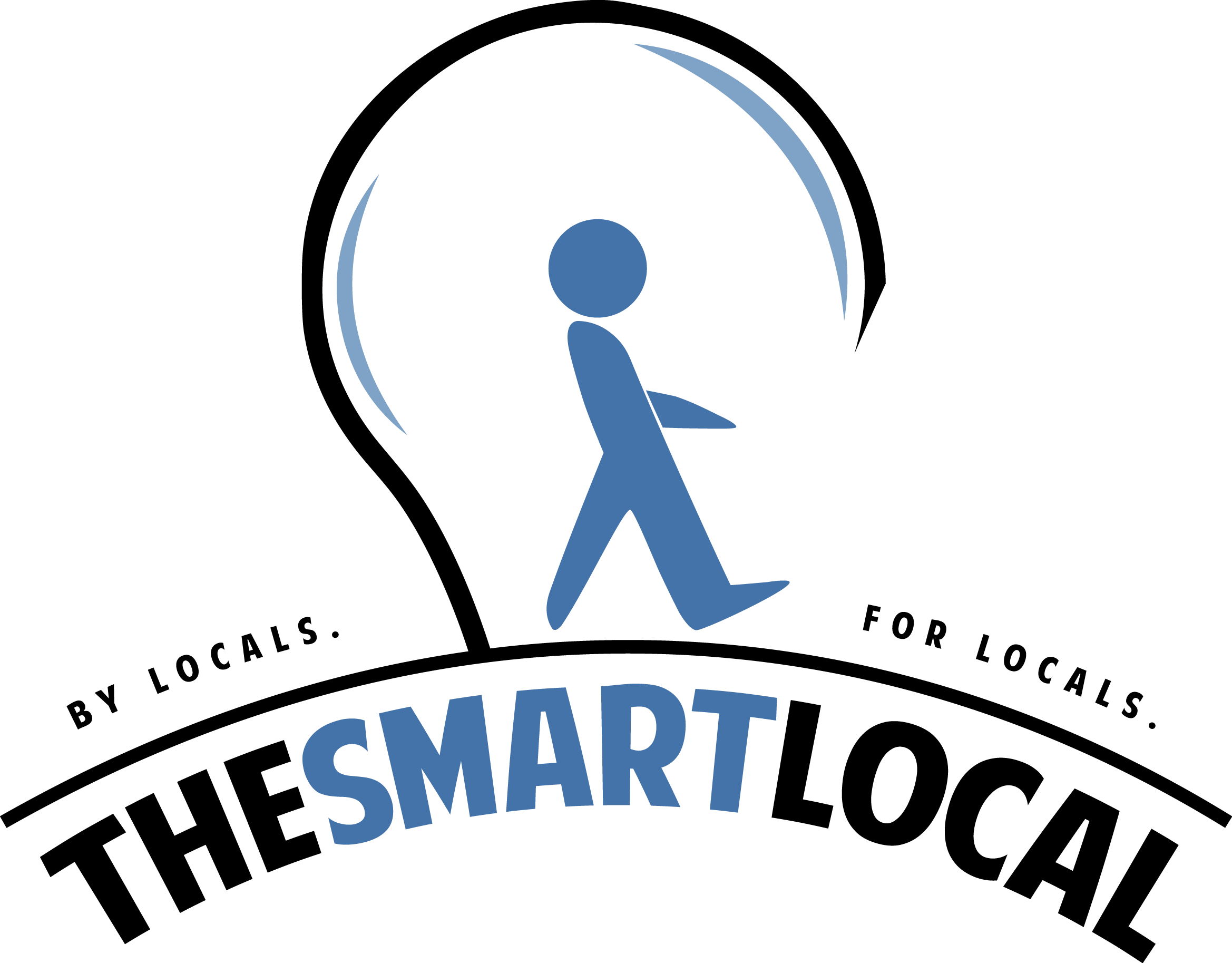 Drop us your email so you won't miss the latest news.