Loyalty Cards: For The Rewards You Want And Deserve
There's something about being granted special discounts and deals just from owning a small piece of plastic. Loyalty cards are like your ticket to an exclusive club where savings and benefits are the name of the game.
Not all cards are worth signing up for, though. Don't fall into the trap of programmes that make you pay way more than you save. We've sussed out 10 of the best loyalty programmes in Singapore, where rewards will start pouring in without you having to splash your cash. Low sign-up rates, tons of freebies and promotions galore? Yes please.
1. IKEA Family: FREE instant membership for furniture, food and parking perks
It's not as if I have my own home and the accompanying duty to deck it all out, so furniture shopping isn't exactly relevant to my life. Yet a trip to IKEA still manages to get my heart racing. Because who doesn't love frolicking about the dreamy showroom setups and downing plate after plate of Swedish meatballs?

Source
A lifetime IKEA Family card is 1) absolutely FREE, and 2) every dollar you spend equates to 1 point earned, which can then be used to redeem vouchers. There'll also be special member-only offers on both products and dining.
Being a part of the IKEA Family also entitles you to free parking and 2 serves of complimentary coffee or tea every time you visit. Stay refreshed while fantasizing about your dream home!
Click here to find out more.
2. McCafé Devotee: 1 FREE drink after every 5, stays right in your phone!
Conveniently dotted around the whole island, McCafé is the go-to at the top of everyone's minds when you mention quality coffee at ridiculously affordable prices. Not shying away from unique concoctions as well, my personal fave is their delectably fragrant Himalayan Tea Frappe.

Source
Nothing beats a good caffeine boost to kickstart your day, which is why it's a breeze to secure 5 chops on McCafé's loyalty stamp card. Getting to redeem your next brew completely free of charge is nothing short of bliss!
McCafé has since gone digital, so you no longer need to worry about misplacing your precious card and having to start your stamp collection all over again.

5 McCafé drink purchases means your next one will be on the house!
In addition to all the great perks of stamp accumulation, McCafé's new Devotee App (Apple, Android) will buzz exclusive deals straight to your phone. It also comes equipped with a nifty store locator function, so you can skip the Google search and make a beeline to your nearest McCafé whenever the craving hits! Plus, if you register between now till 20th June, you'll even get a free drink!
Registration is an absolute breeze, there's even a function for you to just link it to your Facebook account!
Click here to find out more.
3. Shell Escape: Get shopping vouchers and travel miles for pumping gas
Who'd expect a gas station membership card to be so darn good? Shell's "Escape" loyalty programme is free to apply for, and you'll get your very own card immediately over the counter at any of their branches.

Source
Earn points when you pump petrol, and cash them in for various rewards both vehicle-related or otherwise. Instant carwashes, fuel top-ups and motor oils are up for redemption. But so are saving vouchers for Tangs, Nex and 7-Eleven, as well as individual products like the HappyCall dual-sided cooking pan. You can even redeem KrisFlyer miles! *mindblown*
Click here to find out more.
4. Changi Rewards: Never pay 7% GST for shopping again
Savvy travellers always make the most of the 7% GST absorption when doing duty free shopping, but a Changi Rewards membership entitles you to the same privilege throughout the airport. That's right, even in the public areas!
Shop til you drop at retailers like The Planet Traveller, Etude House and Electronics Hub, with prices slashed 7% cheaper than anywhere else in town. There are also additional promos that'll make the airport your new favourite shopping destination.
It's not difficult to spend an entire day at Changi Airport, soaking up the vibes of adventure and having a blast in general. With your Changi Rewards card in tow, you'll get savings so immense, they just might amount to a ticket for your next getaway!
Click here to find out more.
5. Golden Village: Savings galore for tickets, snacks, and atas movie screenings
Offering an impressive host of special deals from the theatre to the concession stand, all cinemagoers should a GV Movie Club card stuffed in their wallet. Think snack combo discounts, 1-for-1 tickets on your birthday, 10% off Gold Class dining and a dirt cheap price of $6.50 for a movie every Tuesday.

Source
There's also exclusive gala premieres and preview invitations up for grabs, so you can rub shoulders with your favourite stars off the big screen. For the hardcore film buffs, GV has a monthly reward system where the top 5 spenders are treated to a Gold Class ticket each. The subsequent 15 in the leaderboard will also get a pair of standard movie tix per person, which is not too shabby at all!
Click here to find out more.
6. Watsons: $5 LIFETIME membership for big savings on beauty buys
The Watsons card first launched when I was still a student, toting a purse filled with nothing but my EZ-Link and some $2 notes for the canteen. Even then, I realised I had to get my hands on the membership. Access to member-only promos every month and seasonal member sales where prices come crashing? Yes please.

Source
Besides the point accumulation system which allows you to offset purchases, the card comes with a welcome pack of vouchers to be used at various partnering merchants. The discounts include spa sessions, admission to Gardens By The Bay, hot yoga lessons and much more.
A Watsons membership also unlocks exclusive events and workshops, definitely not to be missed by all beauty junkies!
Click here to find out more.
7. NTUC Plus: Endless savings for shopping both on- and offline
For a membership card that used to be synonymous with grocery runs at Fairprice, the Plus! Card actually gives you abundant suite of youth-centric benefits.

Source
Boasting a dedicated platform for local brands, browse the Plus! Marketplace for FREE shipping and up to 70% off online shopping. On- or offline, you'll also get to earn LinkPoints buying from their global brand partners such as Zalora, Courts and Apple. The LinkPoints can in turn be redeemed for vouchers in shopping, dining, lifestyle & wellness services, travel bookings. You name it!
Click here to find out more.
Loyalty Programmes That You Need In Your Life
When your purse is bursting at the seams, it's important to lessen the load and carry only the best and most essential cards when you're out and about. These are the top loyalty cards that you should never be caught without! Unless you want to miss out on savings galore for shopping, dining, lifestyle and more.
Better yet if it's a cardless programme like McCafé's because, let's face it. When are our beloved phones not by our side?

Source
Available on both Android and Apple devices via Google Play and the App Store respectively, McCafé's Devotee App is giving away one FREE beverage for every new registration. Valid from now to 20 June 2016, there are no strings attached. The registration process is literally completed in seconds so just download, sign up and enjoy!
While you're at it, follow McCafé on Instagram as well (@McCaféSG) for frequent doses of promotion updates alongside gorgeous shots of latte art and more!
Get yourself the McCafé Devotee App on Apple/Android + an immediate FREE drink now!
---
This post was brought to you by McCafé.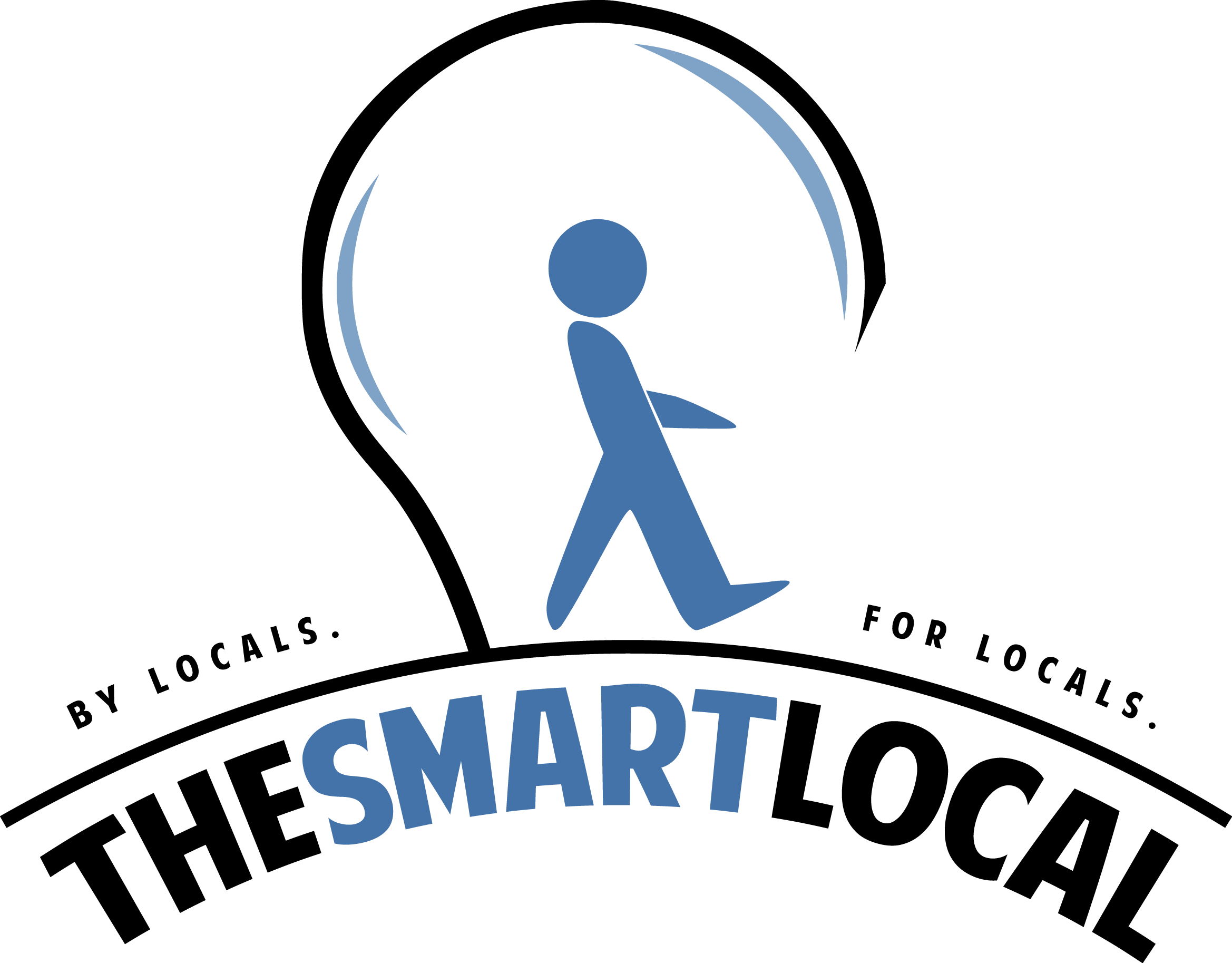 Drop us your email so you won't miss the latest news.