Robots in Singapore
Famed physicist Stephen Hawking predicts that robots will rule the world by 2115. But I beg to differ.
I am no Stephen Hawking. But it doesn't take a genius to realise that robots are already taking over Singapore. And don't worry – despite what the pessimistic drama queens behind doomsday movies like 'The Terminator' or 'The Matrix' will tell you, increased automation can actually be a good thing.
So don't watch apocalyptic movies and watch something more upbeat like Big Hero 6! From shortening queues to reducing costs, here are 10 places that show how technology in Singapore already shows that robots will one day run the show.
1. Timbre
Forget about foreigners. It's the drones that you should be worried about!
Drone waiters that can carry orders of up to 2kg have been whizzing around Timbre @ Substation delivering food and drinks within its designated zones. Equipped with infrared sensors that prevent them from causing a collision, something tells me that it won't be long before drones pick up the ability to take orders and clear tables too.
2. Genki Sushi
If someone were to give out an award for the most high-tech sushi eatery in Singapore, Genki Sushi would be the clear winner.
Unlike your typical conveyor belt sushi restaurant, Genki Sushi delivers your order via a high-speed railway system. And when I say high-speed, I really do mean high-speed. After you place your order through their iPad, whatever delectable Japanese dish you've ordered will soon be zooming its way to your table fresh from the kitchen seated on a cute miniature train.
Once you've finished all your food, there's no need for you to busy the waiter too! Well, that's kinda because there aren't any waiters around. Instead, simply insert your plate into the mechanised slot at your table and it will be delivered straight back to the kitchen!
But that's not even the most impressive part. Genki Sushi invests in sushi cooking machines too! Who knew that such a thing could even exist.
3. Changi Airport
Remember the days when you actually had to engage in human interaction whenever you checked in at the airport? Yeah, neither do I.
I'm so used to the self check-in counters and self-bag drop stations at Changi Airport that I can barely remember what it was like before robots started arriving at Changi. But self-check in systems aren't just a Singaporean thing – airports around the world have been increasingly automating their systems, keeping up with Changi Airport. #SGpride.
4. FIVE Square
Just when you thought that SMSes were becoming obsolete, the folks at FIVE Square have decided to make them cool again.
The coolest thing about this dining spot at Great Eastern Building is that patrons receive a SMS notification when their food is ready. How cool is that?! But that's not the only innovative service FIVE Square has up their sleeve. Thanks to advancements in technology, everything from ordering and payment is all done through self-service kiosks, allowing their staff to focus on preparing your food with care.
5. Cold Storage
Instead of asking service staff who never seem to know how much anything costs, you can now use price scanners at multiple Cold Storage outlets across the island to find out how much damage is going to be inflicted on your wallet. Dealing with grumpy cashiers? Also a thing of the past, now that you can check yourself out.
Better yet, some of the self-service counters even accept cash!
6. Han's
I don't know about you. But repeating my order a million times to a blur waiter is one of my biggest pet peeves.
At Han's however, this isn't a first world problem I have to deal with. With several self-order kiosks stationed at each outlet, service at Han's is incredibly efficient and hassle free. Simply key in your order and make payment at a DIY kiosk, and your food will arrive at your table before you know it!
7. Costa Sands Resort
Airports aren't the only ones offering self-check in options.
Costa Sands Resort has jumped on the bandwagon by introducing self-check in kiosks at its premises! So there's no need to be kiasu by rushing to check in to avoid queueing for an eternity at the lobby. Breeze past the crowd by signing yourself in at the machines located in the lobby when you pay a visit to Costa Sands Resort!
8. Brothers' Ramen
Here's a fun fact for you. For some inexplicable reason, farewell dinners at TSL are almost always held at Brothers' Ramen. And one reason for that is because of its quick and efficient service. Brother's Ramen uses a vending machine system that makes the ordering and paying process quick and efficient.
But of course, that's not the only reason why they've become our company's favourite hang-out spot – their ramen is pretty good too.
9. Insadong Korean Town
The robots which have colonised the F&B industry in South Korea have made their way to Singapore via Insadong Korean Town. This sprawling Korean food court located in Sentosa exclusively uses an automated ordering system common in Korea where patrons enter their orders into self-service kiosks and proceed to collect their orders after they've made payment.
Something tells me it won't be long before the rest of Singapore's F&B industry picks this system up too.
10. Jumbo (JPOT)
There will come a day when robots will make our lives harder. But it is not this day. Especially if you decide to spend your day at Jumbo. Everything, well almost everything, at JPOT is run by robots! From queuing to ordering to making payment, the entire dining experience at JPOT is a smooth ride thanks to our robotic friends.
Robots Are The New Man Best Friend
Robots have already arrived in Singapore and I think it's safe to say that they are here to stay.
Instead of looking at them with fear and paranoia, why not embrace them instead? From the self-checkout kiosks at F&B outlets to the check-in stations at airports, automation has been nothing but a friend so far.
And you can actually now get rewarded for using our robotic allies.
Are you InDIYpendent? Passionate users of DIY services can now stand a chance to win up to $1,400 worth of vouchers and prizes. Join DIY ambassador Michelle Chong on an exciting challenge by simply leaving a comment on this Facebook post on why you are a DIY champion.
---
This post was brought to you by the Ministry of Trade and Industry.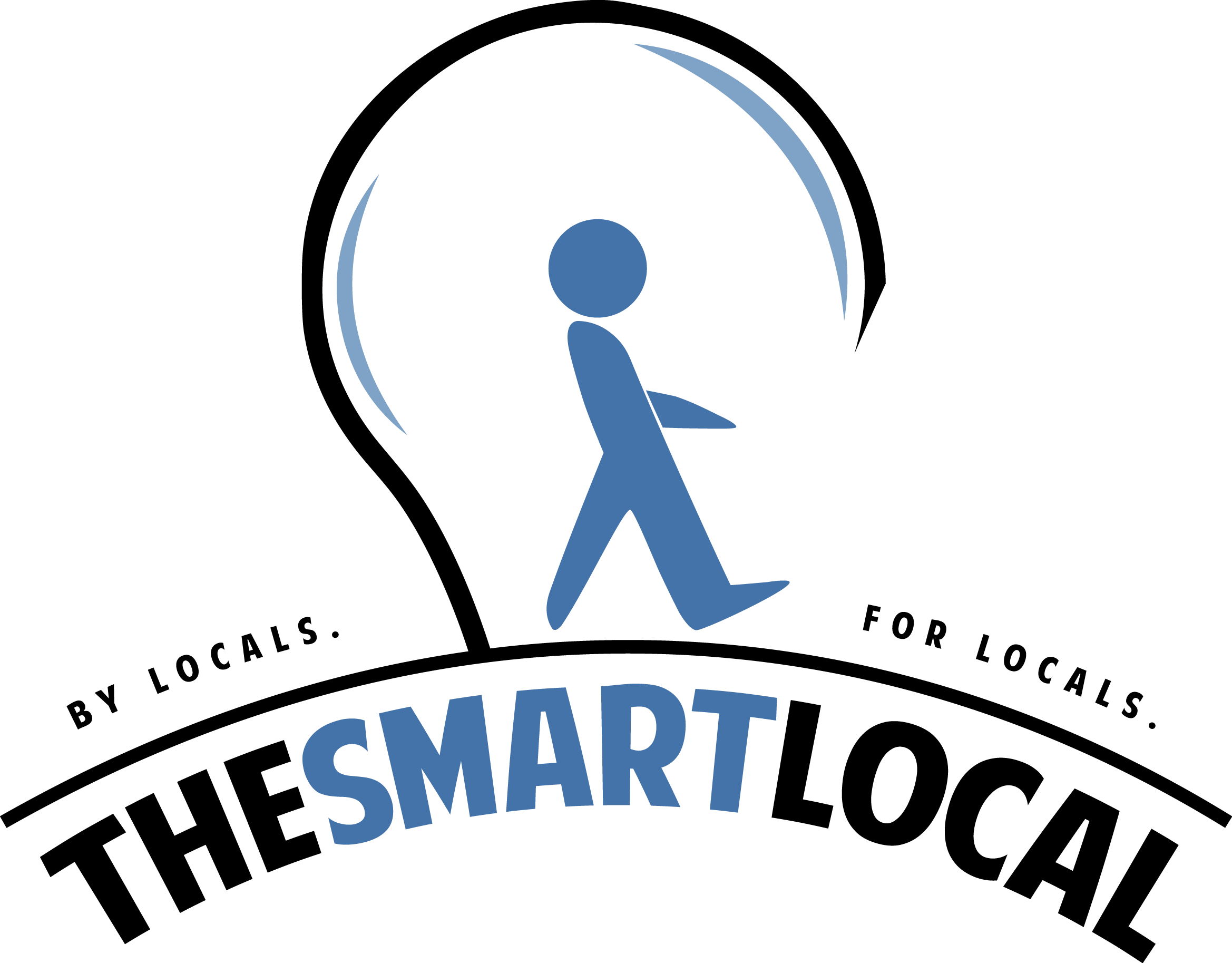 Drop us your email so you won't miss the latest news.