Scottish restaurant in the CBD
Raised on Singapore's unique definition of "Western" fare: Pastamania's carbonaras, Marche's rostis, to kopitiam chicken cutlets with their coleslaw and baked beans calefares, Scottish food is novel Western nosh I've yet to come across. And I was all geared up to try the Scottish national dish haggis, a traditional savory pudding made with oatmeal and sheep's innards.
But at UsQuBa, they aren't sheepish about deviating from Scottish tradition. This means no haggis, but you can get Scottish lobster prepped with French finesse. They've also taken creative liberties with the restaurant name. UsQuBa is a playful spin-off the archaic gaelic word Usquebaugh. It's the "water of life" a.k.a whisky. Clearly this "water" is a Scotch priority.
If you're intending to extend your appreciation of "Western", impress a date with your superior cultural awareness or simply looking for a cool place for some after-work hydration, UsQuBa's the place to go.
Ambience
UsQuBa's interior alludes to whisky's warm honeyed tones, with complementary dark wood high chairs and bright yellow upholstery for booths. These booths make for great mealtime privacy and can seat four comfortably. The swirlie glass "suncatchers" dangling from the ceiling were fancy, a creative repurposing of empty whisky bottles.
At this Scottish Restaurant and Bar UsQuBa, you immediately spot the Singaporean Loch Ness monster, our mythical merlion! It was surreal how the panelled windows captured the entire Marina Reservoir in panorama and got us close to our national icon.
Natural light filters in and works great for their menu. Like fantasy fiction books there's an elaborate illustratration of the geography of Scotland and the best produce from each region. Godspeed be with ye on ye journey.
Served refreshing spring water with julienned cucumber slices, we were stoked that the best of Scotland's Highland to Lowlands were coming to our table, even the water. And all this map-reading was really getting our appetites going.
Appetisers
1. Sundried Tomato Focaccia with Truffle
UsQuBa doesn't do basic breadsticks or dinner rolls. They get lunch service rolling with Sundried Tomato Focaccia. What really buttered us up was the black truffle topper. Brought separately in its own display case, we watched as Restaurant Manager Gary skilfully shaved delicate truffle flakes onto each focaccia. Forget truffle fries, here you get legit truffle flakes.
Some would say don't ruin your appetites with bread, but this tiny serving left me wanting more of this fragrant focaccia.
Rating: 7/10
2. The Orkney Island Scallop Ceviche ($25)
You'd think only the Japanese would be adept in the raw fish department, but UsQuBa proves that the Scottish also know their sashimi. These were Orkney King Scallops and they more than lived up to their kingly namesake both in size and taste. And that tasteful crowning of sea urchin. I'm not under any royal orders to say this, but this was some succulent sashimi.
Green discs of compressed cucumbers had the softest texture. The real attention grabber was the horseradish snow. With the softness of Scott's two ply-tissue paper and hints of horseradish, this white sprinkle atop three scallops is tribute to the three major snow-covered regions of Orkney. We see what you did there UsQuBa.
Rating: 8.5/10
3. Lobster Ravioli Bisque (Set-Lunch Only, $38++, 2-courses | $48++, 3 courses)
The thought of all the patience that went into the lobster broth to complete this bisque already warmed the cold recesses of my soul. But to find lobster-stuffed ravioli steeped in said bisque, each bite was simply impossible to resist. Wrapped in handmade pasta, these golden nuggets made for one stunning western wanton, where Italian with Scottish meet.
Playing along with the Italian influence, we allowed ourselves to scarpetta, the classy way of "licking the plate clean". This involved sopping up of the soup with a piece of bread and popping the slathered morsel into our mouths. Absolutely no palate-to-plate action in this fine dining establishment, so keep some focaccia nearby at all times.
Rating: 7.5/10
4. Seared Foie Gras ($21)
You'll forget all the goose guilt when this dish is served. Ethicality of the dish aside, this was indisputably delicious. No good thing goes to waste because the pickled apple cubes take up the goose grease seeping out the foie. With every bite you're savouring, you're thinking "oh my gooseness!"
Plated on a circle of wine reduction, with a waffle wedge and spiced persimmons, this was a curious chapalang of things that bordered on haphazard. But the whole of this dish works greater than its individual parts, waffles and foie who would've thought? I'm going to confess to pulling another scarpetta with that reduction.
Rating: 8/10
Mains
5. Butter Poached Whole Lobster ($56)
A legit lobster roll, this was the reel deal rolled into a round ball and covered in a blanket of bisque. The moment we laid eyes on this, our sworn allegiance to The Naked Finn was suddenly shakened. Orange is the new black alright, from claw to body it was a refined fresh speckled orange sensation.
Girls, your significant others will get off scot-free in spite of shirking their peeling duties, because UsQuBa's serves them sans shell. Even without romantic gestures, this fresh Scottish lobster served with peaches made for very sweet meat.
These lobsters have come a long way. There's about 11000 km between Scotland and Singapore and UsQuBa has stood in to bridge the gap. With such quality, this fresh new take on the lobster "roll" will be the new vogue.
Rating: 8.5/10
6. Baked Pigeon ($32 half / $46 whole)
I'm the stand-in messenger, here to tell you messages can no longer be sent by pigeon-post, I'm gathering all of the birds for UsQuba to roast. This was every red meat lover's dream in poultry. Served medium rare, this delicate meat was dark purple like duck, but tender and pink on the inside.
The creamy green pea mash had a minty infusion. It sounds outlandish, but these two ingredients are very compeamentary. With the Snow pea's strong seasoning game, all kids might start eating their veggies. We were nodding our heads in the same enthusiastic rhythm of a head-bobbing pigeon. With UsQuBa's baked pigeons I've started eyeing birds on the Singapore streets.
Rating: 8.5/10
7. UsQuBa Fish and Chips ($32)
I call this The Codfather, because this big slab of cod snuck up on us to make us an offer we couldn't refuse: a redefinition of the Fish and Chip experience. Expecting a plate of jelak John Dory and a mountain of fries, UsQuBa's version caught us by surprise.
Sous-viding cooks it evenly, tightly sealing the juices in. The fish flakes slid apart upon the lightest touch of the fork. I loved how there was only ONE chip, so the Codfather could bask in all the "limelight": the illuminating green and yellow hues of the minty pea mash and the buttery sauce respectively. One thing's for sure, this sous-vide fish has our seal of approval.
Rating: 7.5/10
8. Duet of Aberdeen Angus Beef: Tenderloin and Short ribs ($56)
No exaggeration when I say this dish is the incarnation of Whitney Houston and Mariah Carey's epic "When You Believe" duet. Like Mariah's killer range, textures range from the softest short rib to the tougher tenderloin.
The white tater mash was velvety and the dark red wine sauce rich, smooth and bold. Just the way Whitney's voice was as she belted out big with her tunes. Short ribs or tenderloin, it's hard choosing between two divas. But get the best of both world's and see meat miracles with UsQuBa's Angus Beef duet. You just have to believe.
Rating: 7.5/10
Desserts
9. Tastings of Strawberry ($15)
This dessert was a refreshing finish to the lunch lineup. Strawberry coulie with jade green pearls of mint jam to jazz up the colors on the plate. It's pretty cool, they've found sneaky ways to incorporate mint into their dishes, so come here on a date night, and your breath will be minty fresh throughout the night.
A nutty scone slathered in pistachio cream topped with strawberry sorbet was the dish's beautiful centrepiece. There's really no better place to get Scottish scone. We found out that scones originate from the Dutch word "Schoonbrot", translated as beautiful bread. This bread's a looker, but also has substance to boot #nobimbo
Rating: 8/10
10. Chocolate Delice with Bailey's Ice Cream ($15)
The bright contrast of the fresh berries accentuates this black beauty. You can taste the richness of the cream and milk in every bittersweet bite and the plating was such a delight.
BUT going head-to-head with the scone a.k.a. beautiful bread, this delice didn't make the same remarkable impression. But the Bailey's ice cream does bump the dish up. This was decent dessert and I've got my instagram feed to remind me in case I forget.
Rating: 7/10
Catch the spirit of the Scots, literally with whiskey
Whisky is 80% of all Scottish export, they weren't kidding when they said water of life. UsQuBa makes sure you get the "fullness of life" from the classic Macallans to the indie specialties. Have them neat or go with a good ol' fashioned, served up by the bartenders, with expertise matching their diehard whisky-passion.
They use Douglas Laing's Indie Rock Oyster Whisky for their sours. With a frothy egg white topper, UsQuBa's got a strong cocktail game going for it. Not to mention, it's bar is quite a stunning sight to behold.
For those seeking out the novel, try their reimagined classics. We got B.O.B. the G.O.A.T.: Black pepper On Blueberries with Gin and Tonic. I know a 'Bob the Builder', but this place blows Bob out of the water, building kickass cocktails.
If you can't make a choice on the fly, they've tasting flights, where you get a lineup of three shots to try ($45 – 95). On your way out, check out their whisky display featuring specialty ranges like Elements of Islay, the secret to how the Scottish create "chemistry" in both bars and distilleries.
Overall rating: 8/10
Address: 1 Fullerton Rd, Singapore 049213
Opening hours: Monday – Thursday 11:30AM–12AM | Friday- Saturday 11:30AM–1AM | Sunday 11:30AM–10PM
Website: http://www.usquba.com/
---
This post was brought to you by UsQuBa.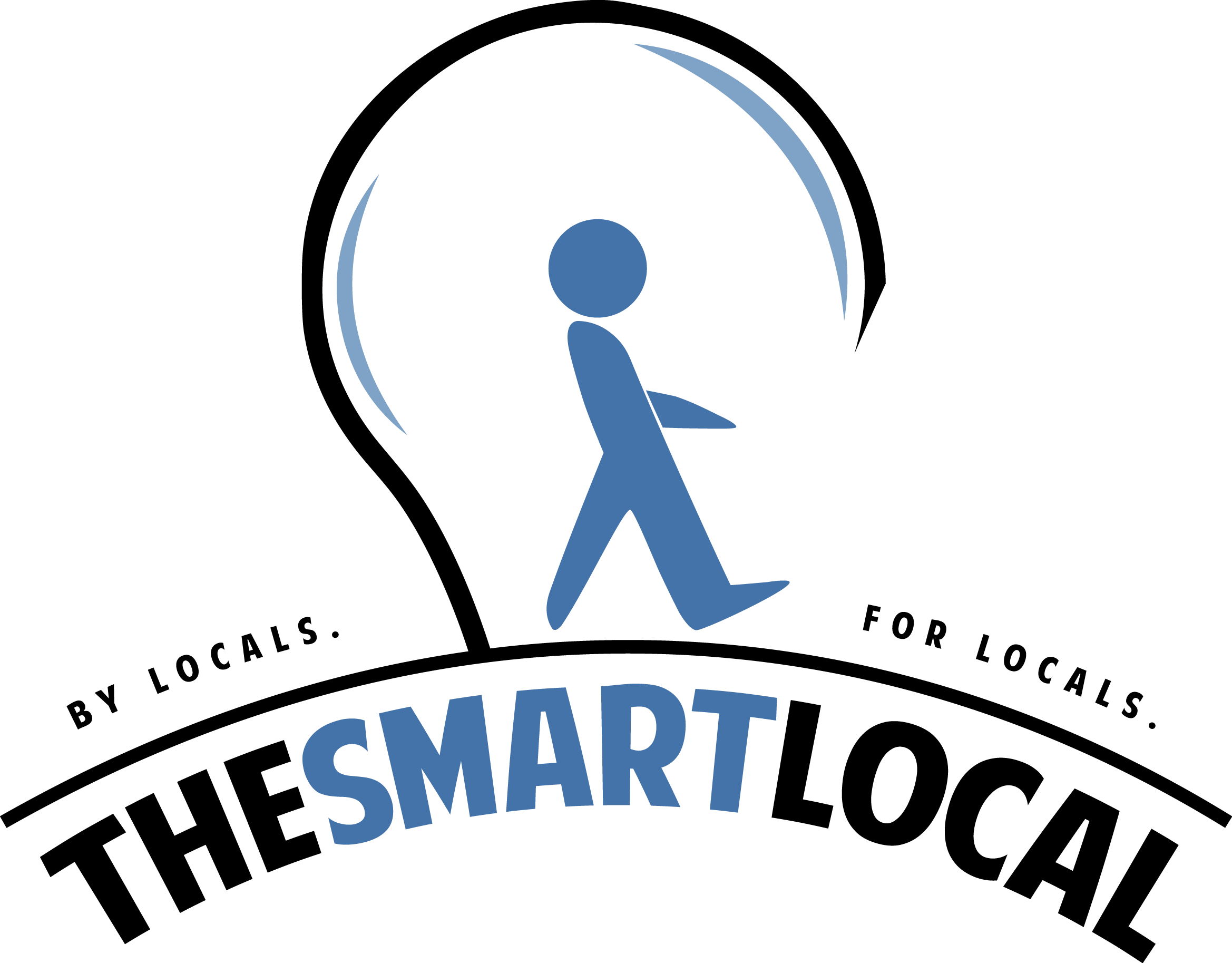 Drop us your email so you won't miss the latest news.