Restaurants In Singapore That Hire Disabled Workers
Call us what you want, but we're not an emotionless society. We may not be the strongest advocates of elevator small talk, and many spend long commutes searching for the meaning of life in Running Man Ep. 300. But make a wrong move and this nation will take justice into its own hands, or send you a bunch of pizzas against your will.

Source
We did it once when a diner complained about the dishwasher with a skin condition, and twice when a deaf and mute cleaner got berated at the food court. Was it upsetting? Very. But there are better ways to express those emotions than being a keyboard warrior on Facebook.
Get off the angry comments thread and into these eateries powered by disabled people!
1. Deaf-operated KFC branches

Source
How did I go 23 years of fried chicken without knowing about this special KFC outlet? The first of its kind in Singapore, this branch in Toa Payoh is operated by hearing-impaired staff. Expect a limited menu and slightly slower service. I've heard about people kicking up a big fuss over the waiting time, so patience is a virtue if you have no desire for screen time on Stomp.
Address: Lorong 1 Toa Payoh, Joint Social Service Centre,
#01-13, S(319758)
2. Dignity Kitchen

Source
In true kopitiam spirit and more, Dignity Kitchen is where you can sample curry puffs, dim sum and rojak made by hawkers whose livelihoods now depend on one hand. Besides being the first social enterprise Food Court, it also offers hawker training for the disabled and disadvantaged. Order your Kopi-C and Teh-O in sign language but fret not, there'll be posters to guide you along.

Source
Address: 267 Serangoon Ave 3, #02-02, S(550267)
3. Hush Tea Bar
If you crave a detachment from the noise of everyday life, you can now do so at Hush Tea Bar. The silent tea bar is run by the hearing impaired, with a goal of helping city dwellers find peace amidst their hectic schedule. What better way to do so than through tea appreciation and forced confiscation of your cellphones? Anything that bans you from snapchatting every hour must be good for your soul.

Source
Our team went for this experience last year and you can read our review here!
Address: The Working Capitol, 1 Keong Saik Road, S(089109)
Check the sessions available on their website here.
4. SAVH (Singapore Association of the Visually Handicapped) Dining In The Dark
I've been meaning to visit one of these since the debut of About Time – a romantic comedy starring the beautiful Rachel McAdams. That wish was half-answered when NOX launched with a hefty price tag.

Source
SAVH, on the other hand, is an affordable alternative with the same concept. You're guided into pitch darkness and the visually-impaired service crew will serve you a meal. Perhaps in your fumbling, you'll have newfound respect for their proficiency in a domain that handicaps you.

Source A massage marathon by the mobile massage team
SAVH has also trained a mobile massage team in providing Head & Shoulder Massage, Foot Reflexology and Full Body Non-Oil Massage. It's heartening to know the masseurs have grown a regular customer base with these skills, and that massages can still cost $10 in this economy.
Address: 47 Toa Payoh Rise, S(298104)
Website
5. Professor Brawn Cafe

Source
Professor Brawn Cafe sits unsuspectingly in the busy Novena Square and Boat Quay precincts with a story not often told. Inspired by his autistic son who goes to Pathlight School, Co-founder Roland Tay started a cafe that would complement an on-campus program where students get to develop culinary skills in a mock café.
This is a TL;DR version, but you'll find the full works splashed across the cafe's walls. Look out for his son's drawing that gave the cafe its name!
Professor Brawn Cafe (Novena)
Address: Velocity @ Novena Square, 238 Thomson Road, #02-78/79
Professor Brawn Cafe (Boat Quay)
Address: 10 Circular Road, S(049366)
6. Joan Bowen Cafe

Source
Not too far away from Potong Pasir MRT lies the brainchild of another couple, Yoon Kay and Jeanne, whose love for their special needs child changed lives within the community. Jean Bowen is named after their daughter, whose ambition is to be a chef.

Source
More than an eatery, the cafe doubles up as a culinary center to empower special needs individuals and equip them with skills. Head down for a weekend brunch someday and you'll be amazed at how it's almost entirely run by them.
Joan Bowen Cafe
Address: 9 Jalan Wangi, S(348359)
Website
7. Soul Food

Source
Like Joan Bo Wen's parents, Gerald Png started Soul Food for his daughter, and went on to train other youths with special needs in the culinary field. The restaurant carries a modern European cuisine menu that often changes, but we hear the BBQ Prime Pork Ribs is a big hit. Check out the weekly specials before heading down!
To ensure that these youths have time for other aspects of development, the restaurant announced earlier this week that they'll be closed on Mondays. Clearly, the social enterprise has its priorities in check.
Soul Food Enterprise Pte Ltd
Address: 20 Lengkok Bahru, #01-10, S(159053)
Website
8. Laksania

Source
Not many people know of this restaurant chain as a social enterprise, but 60% of their staff are physically and mentally disabled employees. In fact, it was even mentioned on The Straits Times that the loyalty rate for these employees is nearly 100%! More than simply hiring them, Laksania plays the role of a mentor for other companies to provide similar opportunities, setting an example for fellow F&B players.
Refer to the website for locations.
9. Han's
Source
Like Soup Spoon and Mos Burger, Han's is known for hiring senior workers. What most people don't know is that they also hire people with intellectual disabilities and autism, and that the MD himself even helps with on-ground duties personally. Take a moment to appreciate the non-discriminatory culture (and $9.80 Fish & Chips) here the next time you stop by!
Refer to the website for locations.
10. 90s The Candy Studio
This isn't an eatery, but it's worth a mention for being a nostalgic throwback to Hiro cakes, Pola snacks and Ding Dong candy – a language only 90s kids will speak. We're talking about a generation often described as "entitled" and "unreliable", but the owners of 90s The Candy Studio have debunked this stereotype with their feet on the ground.

Source
The millennials behind the business have hired hearing-impaired staff to man their stores at Bugis Street and *SCAPE, and getting a slice of your childhood now comes with an opportunity to support a good cause. Pop by this retro candy store the lanyard-wearing staff will lip-read what you say and answer your queries with a whiteboard.

Source
90s The Candy Studio (SCAPE UNDERGROUND)
Address: 2 Orchard Link Unit B7, S(237978)
90s The Candy Studio (Bugis Street)
Address: 4 New Bugis Street, #03-121, S(188868)
Support That Goes A Long Way
We don't talk about it enough, but Singaporeans are a compassionate bunch. How else can we explain the time we raised $12,000 for the Vietnamese tourist who got scammed, and the multiple job offers for the cleaner in the recent food court debacle?
Like those acts of kindness, these well-meaning eateries can only sustain if we support them. If you're not one to volunteer, choosing to dine at one of these places is a low-commitment effort that goes a long way. Your salted-egg thingamajig at the newfangled cafes is probably sold out anyway.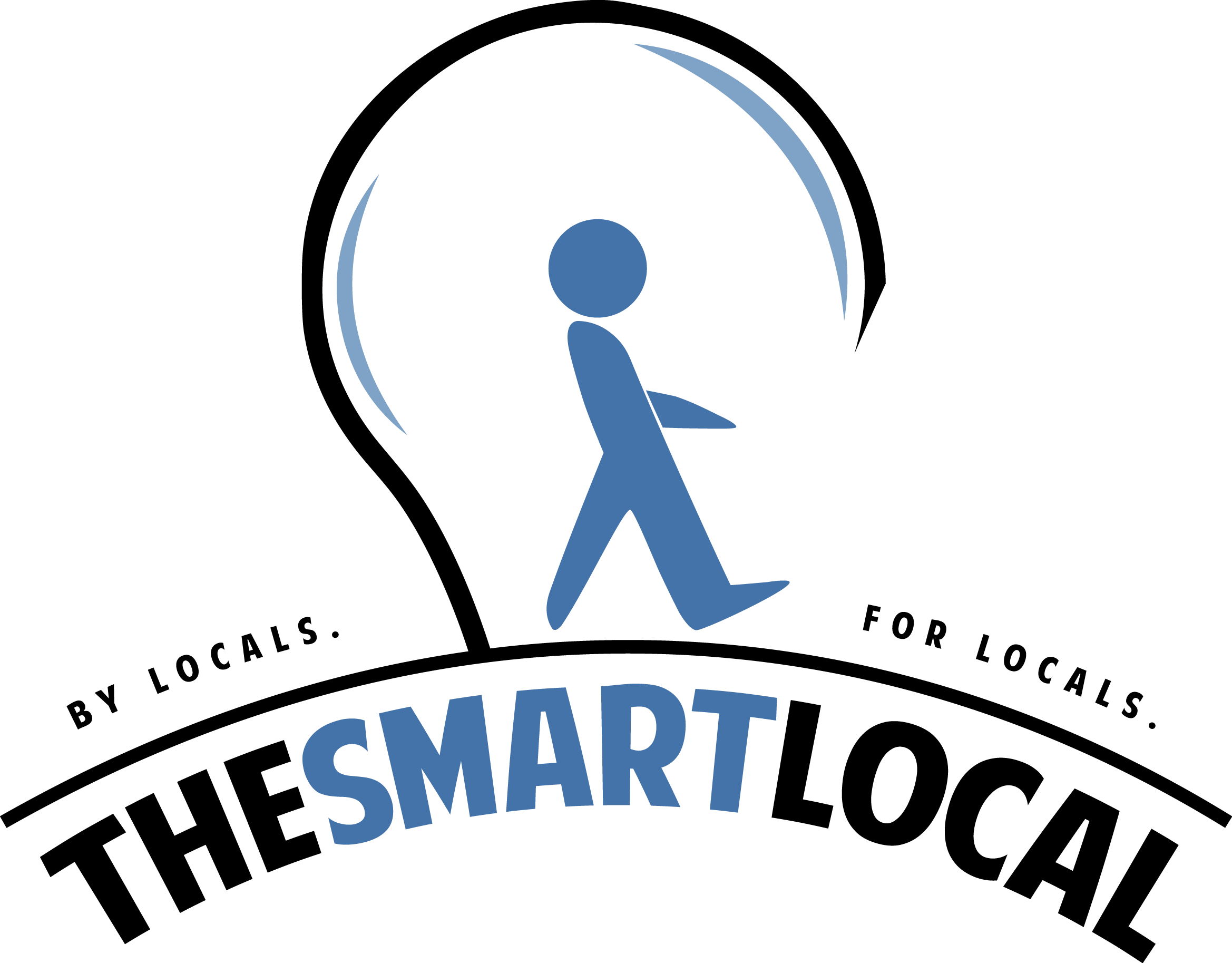 Drop us your email so you won't miss the latest news.