How parenthood can lead to marital problems
---
When we say "I do", many of us imagine how saccharine and rosy married life is going to be. And when "baby makes three", that life is supposed to become more wonderful and "complete".
But while parenthood is uniquely enriching and fulfilling, it can actually sour the very relationship that made you parents in the first place. With 2 children in tow, my wife and I have had our fair share of struggles; gone were goodnight kisses, affectionate touches, and couple time, all of which were replaced by juggling our kids' needs and managing our new "roles" as parents.
Here's how a marriage can struggle with kids in the picture, and what you can do to keep the flame burning strong.
*All images for illustration purposes only.
---
1.    Lack of quality time for each other
---
During courtship, couples usually can't wait to meet every day, and still, it probably isn't enough. As a mum and dad, a great irony is that while you spend lots of time together as a family, there can hardly be any quality time for each other. 

Quality time now comes with a kid in between you.
Before parenthood, my wife and I were just like any couple out there: enjoying each other's company with the many fun and inexpensive activities our sunny island has to offer. Time and flexibility was never much of an issue. Evening picnic? Check. Impromptu cycling date? Why not? 
While we still do picnics today, half our time is spent trying to prevent our kids from turning the picnic mat into an impromptu play pit, slinging cupcakes as if they are in a ball pool. As for cycling, let's just say we have officially retired as cycling mates and become novice cycling instructors for our kids.
Image credit: Richard Liu
With our attention exclusively on the children, the prolonged lack of one-to-one time with your other half can put a dent in your relationship.
You may not be as mutually understanding as before, or you might find yourselves more easily irritated with each other when you're constantly in "parent mode".
How we overcame it
For the missus and me, improving our "baby-life harmony" simply means being more creative and flexible with our time. Often, the solutions are simple yet easily overlooked – quick breakfast or lunch dates while the kids are in school, or catching up while waiting for our child's enrichment class to end. 

Having "me" time away from parenthood can help ease tension in the relationship.
Also, squeezing in some "me" time can help you feel better not only with yourself, but also with each other. To do this, we disbanded our "helicopter-parent" tag team style – there was no need for both of us to be involved with the kids all the time. For example, taking turns for school runs, with the other party sleeping in or getting some morning exercise. 
Manage your expectations though. Unlike during your previous lives, that movie marathon or all-nighter at the latest club in town is probably not going to take place anytime soon.
---
2. You're suddenly parents first, lovers second
---
Another big irony about parenthood is that even if you find time for each other, you may not think of each other first, or at all. 

Alone time? Almost nonexistent. 
Separation anxiety from the kids – or guilt – for my wife and I is real. We often find our thoughts wandering off to the kids even while on dates. Such dates would often become impromptu shopping sprees for kiddy stuff or recce trips on the latest playgrounds. 
A romantic relationship can suddenly feel like a functional partnership – flirty or sweet-nothing texts are now replaced by to-do and grocery lists, and there's often a lack of common topics beyond children. You may feel that your marriage has become distant or business-like, or have forgotten how it was like to be infatuated with your partner. 
How we overcame it
Needless to say, not holding your significant other as dearly in your heart anymore can be unhealthy for your marriage in the long run. Some of my friends even bemoan how hard it is to recapture those courtship days after having children.
For me, I realised that there are ways to be your old selves again, and they're hidden in plain sight. 
My wife went through a challenging "fourth trimester". And despite her self-image as an out-of-shape, middle-aged mum, I would try to make her feel like my 20-something-year-old girlfriend again. This sometimes involved convincing her to ditch her "mum" clothes for her old bohemian dress on date nights, or wear our old couple tees for fun. 

It's important to have completely child-free moments to reconnect – even if it's just a simple lunch date.
There are also ways to have completely child-free moments. For example, if the child car seat reminds you of the kids, take public transport for your dates. And while we like to show the world our adorable, loving family, it doesn't hurt to change your social media profile picture or wallet photo back to just the two of you once in a while. 
Try to gamify and add some fun to your couple time too – for example, whoever says or does things baby-related would have exclusive diaper-changing duties for that week. 
---
3. Family expenses can cause anxiety and stress
---
The stork not only brings your bundle of joy, but can also drop a financial bomb into your life. From antenatal checkups to diapers, the bills can stack up fast, and not all couples are as financially prepared for a baby as they would like to be.
My wife and I were not spared the anxiety and stress, and this was made worse when she decided to take an unpaid sabbatical to spend more time with our firstborn. While we coped reasonably well with the tighter finances, we also argued over money matters far more than we liked. 
Part of it was due to feeling financially insecure, and I also grew resentful of her loss of income even though it was for our child's sake. You don't usually take out money worries and frustrations on your children, so more often than not, it's your other half who takes the heat.
How we overcame it
Not all of us have the luxury of comfortably adapting to the increased expenses of parenthood, and some lifestyle changes are inevitable. The key here is testing what you can forgo and making such adjustments one step at a time, as too much too soon can overwhelm and stress you out even more. 
For me, rather than getting food deliveries, the 10-minute walk to the hawker centre not only meant cheaper meals, but also turned out to be a good break from being indoors all day. And funnily, the humble supermarket house-brand pasta tasted just as good as the "atas" foreign version. 
One thing we could have tried, though, was to live on one salary while both of us were still working. This would have better prepared us for a single-income lifestyle, and saved us from a fair bit of lifestyle withdrawal symptoms. 
Or even better, setting aside a child-raising kitty or planning your finances for a post-baby lifestyle would also make the transition to parenthood easier.
---
4. Your parenting styles are polar opposites
---
Opposites attract, but not when it comes to parenting styles. Unlike things like living habits, it's harder to compromise when it comes to the health and well-being of your kids. 
My wife and I are like fire and ice on this – me of rule-by-fear tyranny, while she prefers a chillax, laissez faire approach, Inuit style. Unfortunately, during our arguments over what was "right" for our children, she was anything but ice-cool. Many situations, from mealtime discipline to pacifier usage, felt like a bitter tug-of-war between us. 
Quite often, it's hard to tell how your partner feels about sleep, food, discipline and all things baby-related, until you are "in the trenches" together. And conflicting parenting styles can not only confuse your kids, but also lead to unnecessary frustration or accusations such as, "you don't seem to want the best for our child."
How we overcame it
After the umpteenth fight over sleep training, among others, my wife and I belatedly came to a conclusion – there's no one size fits all, and while my disciplinary style is better suited for teaching the baby a regular sleep routine, hers could be more effective when it comes to stuff like self-independence. 
Test out methods and see what works in different situations. Letting the effects of a particular approach play out over time usually makes a compromise easier. For example, baby-led weaning may create a fumbling mess at the start, but is worth it when it results in shorter meal times and better fine motor development and hand-eye coordination down the road. 
Create clear specific house rules together, in writing if necessary. Nowadays, when in doubt, my wife and I always refer to our rules which we've stuck onto the fridge door. An inconsistent approach may confuse the child and lead to more bickering between you two. 
Ultimately, some form of compromise is unavoidable. It's not about who's the "better" parent, but about doing what's best for your child together. 
---
5. You get envious of your partner
---

Envy can creep up when one parent feels like they're doing more than the other.
"Looks like they like you more than me already la," said my wife in mock jealousy. That was during a time when I was heavily involved with the kids as she was busy with work, and they naturally got "stickier" to me. 
The green-eyed monster can rear its ugly head between you and your partner, and lead to unhealthy "competition" for your children's attention and affection. 
While that period was more tiring for me, deep down I was also feeling more validated as a parent. Because my wife has always been naturally better with the kids, at times there's been a pressure to "keep up" and "prove" that I'm as capable. 
If we're not careful, such parenting rivalry can spiral out of control and turn you and your spouse into control freaks – SO unfair. I do SO much for the kids and yet they still prefer my SO? This can turn you off not only from taking care of the kids, but from each other as well. 
How we overcame it
You can channel such envy and insecurity into something healthier by looking at how you can complement – not compete with – each other. Split up the tasks based on what each of you are good at. For example, I'm the storytime IC, while my wife handles trickier situations like meal and bath times. 
Most of all, talk to each other and don't keep such ill-feelings to yourself. You may resent how your hubby seems to be doing better both in his career and with the children. But he could actually be facing unspoken work stress, and fathering is his form of release. 
Opening up can let you in on each other's situation and perspective, and help you identify  your roles with the kids more positively. 
---
6. The in-laws are more involved in your lives
---
When we just got married, our parents didn't bother too much with our lives. But that changed when kids came along – the newly minted grandparents started to become overly generous with their time, advice and gifts for their grandchildren, especially the first one. 
Other "horror stories" we heard include the in-laws granting themselves access to their children's lives as and when they wished, such as turning up at the house unannounced. 

It's normal for new grandparents to want to spend as much time as possible with your kids too.
This is by no means an easy situation to manage. Try to set boundaries or ignore their advice, and they may feel disrespected or threatened. Or you may feel that your spouse is not doing enough to manage his or her parents, causing simmering discontent to boil over. 
Over time, a "me vs. them"  mentality may grow, and needless to say, your relationship with both your partner and in-laws would suffer. 
How we overcame it
Overly intrusive folks can be annoying, period. Sometimes we wish they can just help or appear on demand, and switch off from our lives when not needed. However, their intentions usually come from a place of love and concern, even if it may seem excessive at times. 
Rather than setting defensive boundaries, such as limiting the frequency of visits or calls, you can try going to them instead. We visit our parents with the kids regularly based on a mutually convenient schedule. They'd be less pushy if they feel you are making time for them.
Talk to each other about how to tactfully manage the grands' involvement in your lives post-baby. If boundaries need to be set, particularly with your in-laws, try to do it via your partner, as folks usually respond better to their own child. And do it early, else ill-feeling may build – don't wait until their fifth surprise visit to your place. 
---
Having a healthy marriage after kids
---
Pouring your heart and soul into your kids needn't come at the expense of that special person in your heart. Keeping the spark alive is more challenging with children, but definitely still doable. Spare a little time, space and thought for one another, and you may find that having kids actually makes you cherish each other more.
Read more parenting related stories: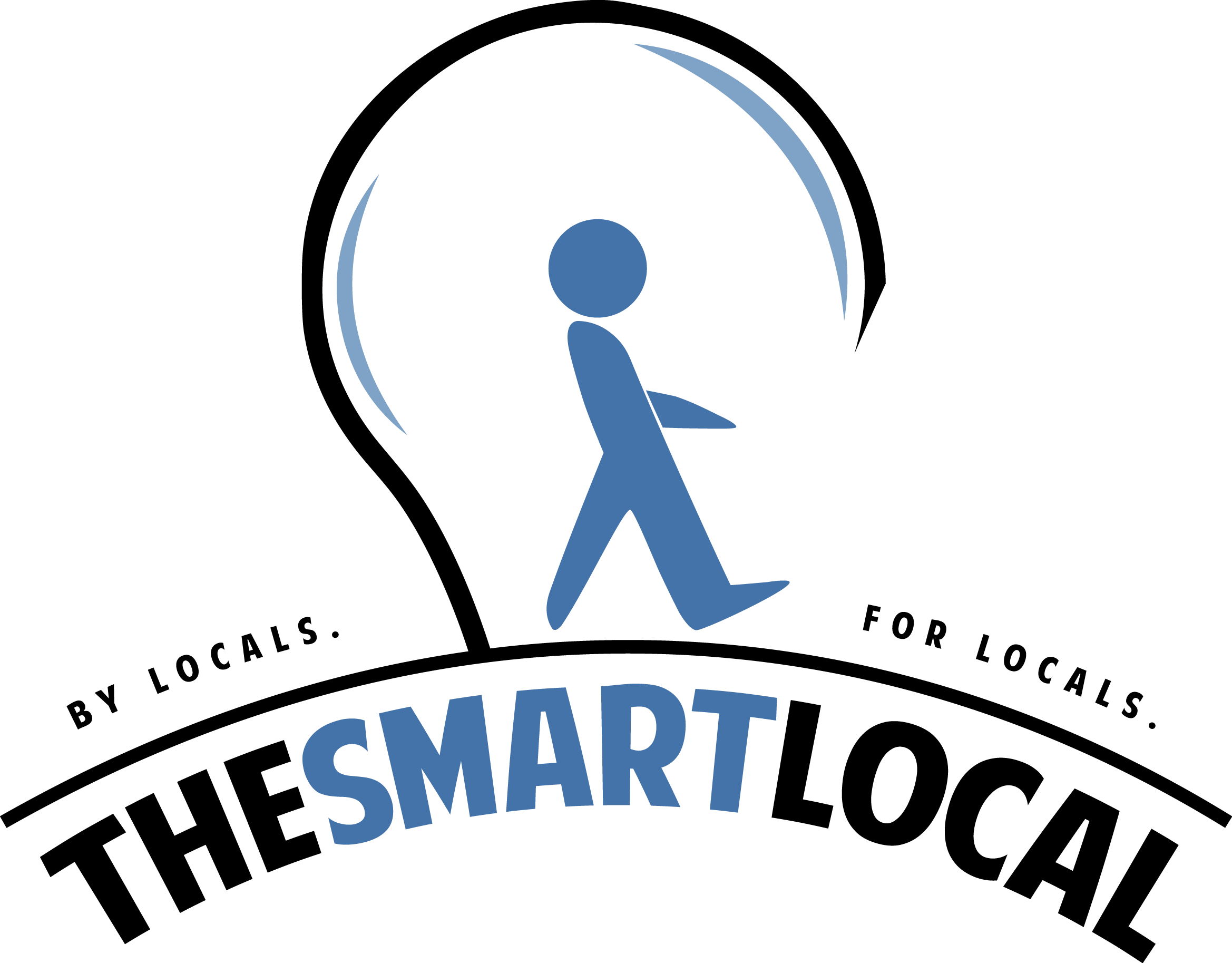 Drop us your email so you won't miss the latest news.