Best deals in March 2021
---
In the blink of an eye, it's already the third month of the year. Much to our delight, this March screams clearance sales, liquid buffets and freebies. Live your best life with minimal damage to your bank account with these 16 best deals in March 2021:
For new activity ideas to fill the month, read:
---
1. 1-for-1 Ribeye Steak at Morganfield's (U.P. $36.90)
---

Image credit: @foodstagram_please
Steaks taste bomb, but they don't have to cost one when you redeem Morganfield's 1-for-1 promotion, available at their four outlets islandwide. Quote "1FOR1STEAKFB" in the special request section when booking to get their 300-gram Ribeye Steak at just $18.45 per steak when you come with a friend.
Each dish comes topped with creamy Merlot garlic butter and is served with a side of crispy french fries and garden vegetables.
Promotion period: Until 14th March 2021
Make a reservation with Morganfield's.
---
2. $198 for bathtub suite at Hotel Soloha (U.P. from $309)
---

Image credit: Airbnb
Relatively new to the staycay scene is Hotel Soloha near Keong Saik Road. A relaxing night's stay in their Suite With Outdoor Tub starts from just $198 before tax until further notice, which is a small price to pay to soak your worries away in an open-air bathtub.

Usual prices begin from ~$309/night
Image credit: Hotel Soloha
Prices are expectedly lowest on weekdays, so if you've got some ALs to clear, make the best use of them with a mini-getaway to this 23sqm enclave. You'll be hard pressed to find a reason to leave with that tub and a large flatscreen TV loaded with both Netflix and Spotify.
Promotion period: Until further notice
Hotel Soloha
Rates: From $98/night (Standard Room)
Address: 12 Teck Lim Road, Singapore 088387
Telephone: 6222 8881
---
3. $32 high-tea set at Teahouse 1973 
---

Image credit: Teahouse1973
You don't necessarily have to splurge at a five-star hotel to feel like a taitai, thanks to new cafe Teahouse 1973's $32 NETT high-tea sets for two, which comes down to $16 per person.
Each set comes with an assortment of homemade cakes that change daily, alongside a pot of fruit tea to balance out the sweetness. There are only 12 sets available each day and the deal has grown quite popular so you'll want to head down early in advance to queue!
Promotion period: Until further notice | Tue & Fri 2PM-5PM only
Teahouse 1973
Address: Blk 53 Sims Place, Singapore 380053
Opening hours: Tue – Sun 11AM-9PM (Closed on Mondays)
Telephone: 9238 5351
---
4. 51% off Barossa liquid buffet (U.P. $65.90)
---

Image credit: Justin Teo
Barossa Bar & Grill at VivoCity may be best recognised as a waterfront tavern with a scenic view of Sentosa. But this March, their free-flow liquid buffet at half price (U.P. $65.90) is the main draw. Gather your drinking mates and unwind here any day of the week, with unlimited red, white and sparkling wine to toast to your heart's content.

Image credit: Richard Seng
Purchase your voucher on Chope Deals in advance to redeem the deal.
Promotion period: Until further notice.
Barossa VivoCity
Address: 1 HarbourFront Walk, #01-161/162, VivoCity, Singapore 098585
Opening hours: Mon – Fri 12PM-3PM, 5PM-10PM | Sat & Sun 11AM-10PM
Telephone: 6255 1855
---
5. Up to 70% off on Pazzion online sale
---
Even if your closet is close to exploding, there's always room for new shoes. Refresh your shoe collection with Pazzion's online sale of up to 70% off – that means 70% less guilt – and shop from their range of over 280 products from boots to slip-ons this March.


Black Ankle Boots ($35.70, U.P. $119)
Image credit: Pazzion 
Promotion period: Until further notice
---
6. 50% off every second diner at The Line restaurant (U.P. $68)
---

Seafood platter with juicy snow crabs, scallops, muscles and prawns.
Image credit: @bellyshiokk
It's no secret that Singaporeans love buffets, and if you're a fan of stuffing yourself silly, The Line at Shangri-La is sure to be a name that rings a bell. Its international buffet spread is one to beat with its luxurious seafood spreads, sashimi sets, Cantonese black pepper crabs and Angus beef sirloin.
With 50% off every second adult (U.P. $68), this would be a great excuse to finally head on that indulgent date or family dinner out. All you have to do is quote "THELINE50" to redeem the offer.
Promotion period: Until 12th March 2021 | Available for lunch from Mon – Sat only
The Line
Address: 22 Orange Grove Road, Lower Lobby, Tower Wing, Singapore 258350
Opening hours: 12PM-2.30PM & 6PM-10PM, Daily
Telephone: 6213 4398
---
7. Free 1L beer & $68 alcoholic bober towers at SMÖÖbar
---
Free 1L beer with every mains ordered
---

Image credit: HokkienMeee
SMÖÖbar is where you can find some of the cheapest beer towers in Singapore. To feed our boozy needs, they're now giving away a complimentary 1L jug of Tiger Crystal beer with every purchase of a main, or one beer tower with three mains ordered.
Mains are priced from $17.90 – $23.90, so you're also looking at nothing over $30 for dinner + drinks after tax for an affordable night out with your buddies.
Promotion period: Until further notice 
Available Sun – Thu 1PM-10.30PM & Fri & Sat 5PM-10.30PM at both Prinsep and Holland Village outlets. 
---
$68 alcoholic bober towers 
---

Image credit: SMÖÖbar, via Eatbook
If beer isn't your thing, try something wacky instead with SMÖÖbar's new alcoholic beer towers with bober, going at a promotional price of $68. Beyond getting a bang for your buck, it's also a shot at something new.
On the menu are 10 creative flavours including Yakult Soju Green Tea, Sake Yuzu, Alcoholic Ribena, with complimentary toppings like pearls, nata de coco, jelly served on the side. At an extra $20, fill your tower with the more potent Long Island Tea.
Promotion period: Until further notice
SMÖÖbar Holland Village
Address: 29A Lorong Mambong, Singapore 277687
Opening hours: 1PM-10.30PM, Daily
Telephone: 8870 0129
SMÖÖbar Prinsep
Address: 44A Prinsep Street, Singapore 188674
Opening hours: 1PM-10.30PM, Daily
Telephone: 6884 5796
---
8. 50% off all Marche food on weekdays 
---

Image credit: @marchesingapore
Hold back on those rosti cravings no longer as Marche is now dishing out 50% deals off on all a la carte food at Suntec, VivoCity and Somerset 313. The deal is available from 3PM-6PM from Mondays to Thursdays, except public holidays.
Head down to redeem their Classic Swiss Rosti from just $4.45 (U.P. $8.90) alongside heavily discounted pastas and pizzas. All you have to do is:
Follow

this page on Telegram

Like the '50% Off All Food' promo post.

Show the post before entering Marche
Promotion period: Until 22nd April 2021 
P.S. If you miss that, there's also 50% off all pasta from 6PM till closing on Wednesdays and Thursdays with SGFoodDeals, till 11th March 2021.
---
9. Up to 80% off clearance sale at Kinex's gadget & toy store
---

Image credit: Bee Bee Market Place
Bee Bee Market Place in Kinex mall is a tech and gadget store some Easties may be familiar with. If you're in the area, be sure to head down from now till 8th March, to check out their massive clearance sale with discounts of up to 80% off and prices that start from just $1. 

Image credit: Bee Bee Marketplace
Everything in the store is a "must-go" with $5 karaoke microphone speakers, $8 12,000mAh power banks, and even limited-edition Animal Crossing Nintendo Switch sets at $458 (U.P. $599).
Promotion period: Until 8th March 2021
Bee Bee Market Place
Address: 11 Tanjong Katong Road #B1-05, Kinex Mall, Singapore 437157
Opening hours: 12PM-11PM, Daily
Telephone: 9082 5039
---
10. 1-for-1 Crystal Jade Xiao Long Bao (U.P. $8.80)
---

Image credit: @anthonie.lim
If there's no such things as too many dumplings, keep your tastebuds happy with Crystal Jade's 1-for-1 promotion on their 6-piece Xiao Long Bao (U.P. $8.80). Redeem this deal at Crystal Jade Jiang Nan and Crystal Jade La Mian Xiao Long Bao, with a minimum spend of $35.
Other dishes going on promo at other Crystal Jade outlets include: 
Until 5th Mar 2021: 1-for-1 Braised Pork Rice Bowl (min spend $18) 

22nd Mar – 1st Apr 2021 – 1-for-1 XO Carrot Cake (min spend $35)
Simply show that you subscribe to @sgfooddeals on Telegram and flash the corresponding Telegram post to redeem this deal. View more details on the deals and participating outlets on Crystal Jade's promotional site.
Promotion period: 8th – 19th Mar 2021 (for xiao long bao deal)
---
11. $9.90 soju at Marina Square mini-mart
---

Image credit: Kezia Tan
It may be as cheap as water in Korea, but in Singapore, we're all prepared to fork out about $15 a pop for a good Jinro, even in supermarkets. For those feeling just a bit indignant, know that there are wholesalers on Shopee offering economical bulk buys, and Marina Square minimart Eccellente with $9.90/bottle deals – available while stocks last.
We've found grapefruit, strawberry, plum and white grape flavours on their shelves here.
Eccellente Marina Square
Address: 6 Raffles Boulevard #02-326 Marina Square Shopping Mall, Singapore 039594
Opening hours: Mon – Sun 10AM-10PM | Sat & Sun 8.30AM-10PM
---
12. $22 Fatburger BFF student meal for two (U.P. $31.80)
---

Image credit: @fatburgersg
Burgers are best served unadulterated and fuss-free and you'll find just that LA fast-food chain Fatburger. The burger joint is now offering all students a Best "Fat" Friends student meal at $22 (U.P. $31.80) with a Single Original Burger, Grilled or Crispy Chicken Sandwich, two skinny fries and two soft drinks to indulge in.

Image credit: @fatburgersg
The deal is available for all students under 20, so bring along your burger-addicted BFF to dive into the sinfully good nosh together. 
Promotion period: Until 31st March 2021 Available at all Fatburger outlets. 
Check out Fatburger's website for the full list of locations and opening hours.
---
13. 50% + 15% off at mothercare moving out sale
---

Mini Melissa shoes
Image adapted from: mothercare Singapore
For all young parents out there, shop all your little one's needs at a steal with mothercare's moving out sale at Forum Mall. A range of clothes and bags are now going at 50% off, with an additional 15% off if you grab four or more items.
Regular shoes are priced from just $5 and mini Melissa kicks at $30. Baby bowls, jujube bags and t-shirts are among what you can expect to take home to your little one.
Promotion period: Until 14th March 2021
mothercare Forum Mall
Address: 583 Orchard Road #02-01, Forum The Shopping Mall, Singapore 238884
Opening hours: 9AM-7PM, Daily
Telephone: 6513 3238
---
14. Up 50% off PC and gadgets at IT Show Festival 
---
IT and PC shows have always been our solutions to getting laptops and other gadgets for cheap. This year, we kick off our first mega tech sale with the IT Show Festival 2021, an online and in-store event stretching 11 days. Expect up to 50% slashes off usual pieces here from brands such as Lenovo, SecretLab and Samsung.
Read our article on IT Show Festival 2021 for more.
Promotion period: 11th – 21st March 2021
---
15. 1-for-1 KFC Popcorn Chicken (U.P. $4.90)
---

Image credit: @reganthefoodie
KFC's popcorn chickens are a party snack we're all too familiar with. This March, redeem the crispy boneless treat in a 1-for-1 deal (U.P. $4.90) to complete your next fried chicken feast. The deal is available at all outlets except the Singapore Zoo, when you use your POSB/DBS card or Paylah! App. 
Promotion period: Until 10th March 2021
---
16. Free 7-Eleven limited-edition breakfast wraps 
---

Image for visual reference only.
Image credit: Kezia Tan
Some of the best things in life do actually come free, such as with 7-Eleven's free limited-edition Scrambled Tamago with Chicken Ham Wrap, with no catch.
2,000 wraps will be given out across 20 stores in Singapore, limited to the first 100 redemptions per day. There's no minimum spending or purchase with purchase required! 
Promotion period: 8th March 2021 only | Available from 7AM onwards
Read our article on 7-Eleven's free breakfast wrap promotion for more.
---
March 2021 deals in Singapore
---
It may already be March, but we're glad the slew of deals coming in this year isn't stopping. From 1-for-1 deals to hefty discounts, be sure to snag these deals to enjoy your food and shopping without burning a hole in your wallets.
For more similar deals, also check out @sgfoodeals on Telegram.
---
Cover image credit: @foodstagram_please, Airbnb, @marchesingapore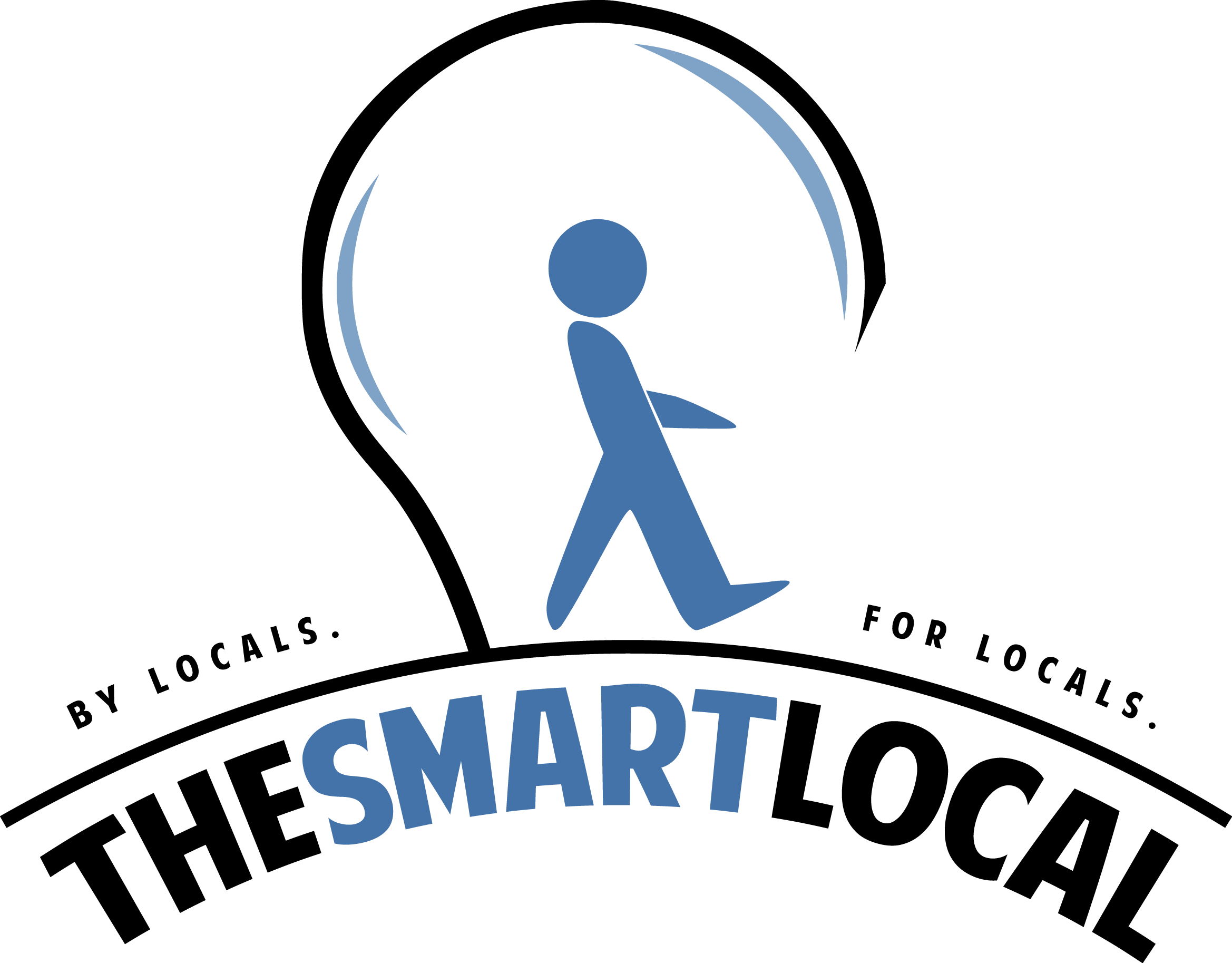 Drop us your email so you won't miss the latest news.