Being a male pole dance instructor in Singapore
---
If you ask the people what they know about pole dancing, they are likely to reply with one or all of the following: it's kind of "slutty"; that it falls in the same category as stripping and lap dancing; and that only women do it. The common idea of a pole dancer is that of a slim and sexy woman who spins gracefully and provocatively around a pole. 
That's why most people are surprised to learn that Jacques Lim, 44, commodities trader by day, is an accomplished pole dancer and also teaches the sport. He is one of fewer than 10 male pole dance instructors in the whole of Singapore, and teaches 2 to 3 days a week, on evenings and weekends, at SLAP Dance Studio at Robinson Road.
However, despite the rarity of his gender within his profession, Jacques doesn't see himself as being very special. "I'm just a normal guy who got an education, got a job, and has a few hobbies I like – just that pole is one of them," he says.
---
Falling in love with pole dancing
---

Like many guys, Jacques does gym workouts, swims, plays volleyball and tennis to keep fit. 
Around 10 years ago, he tried to learn salsa, but sadly admits, "I sucked at it." One of his salsa classmates suggested that he try pole dancing, which looked fun, and he soon realised that he was better at dancing solo than with a partner.
When he first started taking pole dance lessons, he was in an all-men's class. But he saw that another class, which only had female students, was doing much more interesting tricks and choreography, so he asked if could join that class instead. He became the only guy in that class – a situation in which he's frequently found himself.
Early on, he had to deal with the physical pain and bruises caused by the pole rubbing against his arms, legs and butt. He had mistakenly thought that learning to pole dance would be easy because he was quite strong and fit. It took a while before he figured out how to get his whole body to work in sync and build appropriate muscles.
He fell in love with pole dancing because it's a sport in which he can creatively work all the muscles in the body. He loves the variety in pole dances that combine elements of different genres of dance like ballet, contemporary dance and salsa with music, and that people are always coming up with new tricks that keeps the sport fresh.
Jacques explains that pole dancing is way more than just strutting around sexily or exotic dance. It's a full-body workout that combines strength, resistance training, cardio and flexibility.
As an instructor, he's seen his students become physically stronger and stand taller. Pole is solo work, and they gain body confidence. They form friendships in the studio that carry on outside of class. And helping his students become stronger – not just in their bodies – is what Jacques loves most about teaching pole.
---
Dealing with social stigma & stereotypes
---

There's much more to pole dancing than a sexy looking girl with a pole.
Image credit: @slapdancestudio
Pole dancing has traditionally been a female sport. At SLAP, there are perhaps only 1 or 2 male students out of every 50 that he teaches. But the number of men who do pole is slowly growing in Singapore as the activity becomes less taboo and more mainstream.
In the beginning, he was also hesitant about making friends with his female classmates because he was afraid he might accidentally touch or look at them "inappropriately" when they were paired up together to correct each other's form. 
He soon came to realise that his fears about being viewed suspiciously by female classmates were unfounded. "When you are a guy in pole dancing class, the ladies love you. You get extra attention and get pampered by the ladies because you are so rare," he laughs. "Ladies who take pole are not shy. There is no judgement in the studio."
Then he plucked up the courage to tell his mother – now in her eighties – that he was going to become a pole dance instructor. He just said that he was going to teach dance, but she asked "What kind of dance?" When he revealed that it was pole dancing, she surprisingly responded, "Orh, ok lor." "She didn't associate it with nightclubs or anything like that."
He's pretty sure his dad knows what he does, "but he pretends he doesn't know". They don't have the kind of relationship in which they can talk about this, but his dad has never protested. 
He thinks that the reason his friends and colleagues have been so open-minded when they find out what he does is that, despite the outwardly flamboyant and performative nature of his chosen sport, Jacques is someone who is more comfortable with small, meaningful social groups who accept him for who he is. 
He reasons that there is no point getting upset if people say nasty things about him or his masculinity. "If people want to insult you, they can insult anything about you – your appearance, your mannerisms, whatever… It doesn't have to be because you do pole."
"Anyway, not everyone has hobbies that are 'prim and proper'. People have hobbies like gambling and playing mahjong, and they don't get criticised for that." 
---
Being in a female-dominated industry
---
Jacques and some of his female colleagues at SLAP.
Image credit: @slapdancestudio
Although he is the only male instructor among the 30 at SLAP, his female colleagues have been very supportive, even though he doesn't have a background in dance like many of them do. 
In fact, it was the instructors at SLAP who noticed him for his keen eye in troubleshooting and the ability to help his fellow students. In 2016, after he had been taking lessons as SLAP for 3 years, the studio asked if he would like to take a course in pole dance instruction and invited him to join them as a teacher.
"I was initially reluctant because I enjoyed being a student and not a teacher," he says. He also didn't feel that he was competent enough a pole dancer to become a teacher. But they reassured him, "Not all teachers can do everything – not even professionals."
His role as a teacher is not to be a master pole dancer, but to help his students adjust their bodies, get their angles correct and tell them where to look. Teaching pole is his specialty, but he also does hoop and hammock classes.
He thinks that the difficulty and frustration that he faced in his early days of learning pole has helped him with his teaching. When he sees his students struggling, he is reminded of the days during which he was trying to figure out his way around the pole. His empathy helps him to work with them to do the proper corrections and get safely in and out of the pose.
---
Working with female students & struggles faced
---
As a male pole dance instructor, he has to be especially careful when working with female students. He once accidentally touched a student's butt cheek while he was trying to correct her pose. He saw her face change and immediately sensed her annoyance. At that moment, he felt quite guilty, even though he hadn't done it on purpose.
He's since realised that he needs to be more vigilant about his female students' sensitivities, but also reminds them that they have to be mentally and physically prepared when they come for a male instructor's class. If they slip during poses, he might end up having to support them at awkward parts of their body – but only to keep them injury-free.
Jasmine Han, one of the founders of SLAP, says that so far, nobody has said anything about being uncomfortable with having a male pole dance teacher. "People who do pole are generally very open-minded," Jacques explains.
SLAP takes students from the age of 18 – if students are any younger, they will need parental consent. Most of his students work in the Shenton Way area due to the location of the studio, although there are an increasing number of female retirees in their fifties, and his oldest student is a woman in her sixties.
While guys do pole dancing to expand their workout repertoire, Jacques has encountered quite a few female students who started lessons because they were working through emotional crises – cancer, bad breakups or divorces, or depression – and their friends thought trying something new might cheer them up.
Pole, Jacques explains, is a good distraction because it is physically strenuous and requires their utmost concentration. Later on, their muscles become stronger and their posture improves; they become more confident, have a sense of accomplishment and like their bodies better. Their circle of makan kakis grows when they make friends from the class. 
---
Life as a male pole dancing instructor
---
Jacques enjoys the fact that after a day in front of a computer buying and selling commodities, he gets to do something completely different – working with people's bodies on the pole – and occasionally make small but significant impacts on their lives.
Because Jacques is the only male instructor at SLAP, there are guys who specially request him for lessons. He was once asked to give private classes to a man who wanted to learn to pole dance – with no prior dance experience – as part of an elaborate wedding proposal. 
Another couple asked him to choreograph a pole dance routine so that it could be recorded and shown at their wedding dinner. 
Jacques isn't active on social media, so even if there are people on the internet who say rude things about him being a male pole dance instructor, he really isn't aware of them – not that it would bother him anyway. He's too busy living his best life as a male pole dance instructor and working on his own pole dance skills.
Read more about pole dancing, hoop and aerial in Singapore:
---
Photography by Tasha Sun.
Cover image adapted from: @slapdancestudio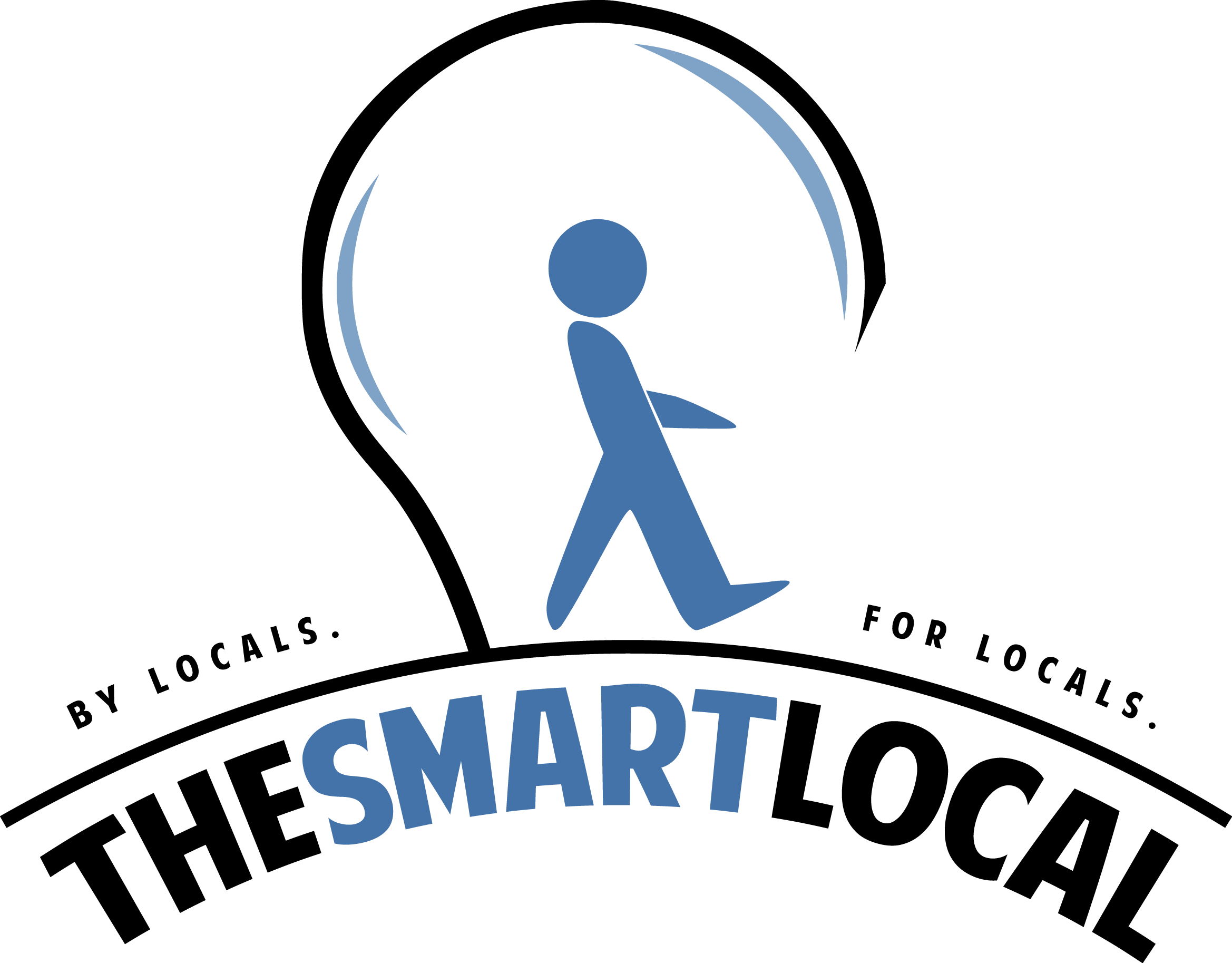 Drop us your email so you won't miss the latest news.