Beautiful scars – women share their stories
---
When it comes to having scars, it's all about perspective. On one hand, they might seem like blemishes that'll forever dash hopes of having crystal clear skin. But on the flip side, their permanence also makes them everlasting reminders of how we've emerged from a phase of hardship victorious. 
In celebration of International Women's Day, we spoke to five brave women as they share the personal stories behind their scars. From accidental burn wounds to breast cancer surgery scars, here's how these supposed "imperfections" have made these ladies strong and taught them to embrace their beauty. 
---
1. Geraldine Yeo – self-harm scars turned tattoos
---
Image credit: Geraldine Yeo
As familial conflict, eating disorders and friendship issues befell her, Geraldine Yeo, 27, resorted to cutting herself to deal with her grievances physically. Starting off with a pair of scissors when she was just 13 years old, her self-harm tendencies became a notch more extreme when she dabbled with pen knives and even cigarette stubs.
Because Geraldine's arms and legs were fully filled with her self-inflicted wounds, she felt ashamed and attempted to conceal them with plasters. "I get stares from strangers when I'm holding onto poles of the MRT, or when I'm out and about with my arms in near-sight," Geraldine said.
Since moving on from her more conservative job in finance, Geraldine has gotten the scars on both her left and right thighs tattooed over. One of her tattoos is of a girl holding a skull with a yellow canary, representing "new beginnings", perched on some flowers behind her.
Evolving her traces of pain into portraits of beauty, Geraldine elaborated: "The scars are a part of me now. Instead of being ashamed of it, I'd rather them be a story that'd help others in a similar predicament feel less alone."
Image credit: Geraldine Yeo
Geraldine struggled with depression since she was nine, but with therapy from her psychologist, she's slowly but surely gotten better. As she's always had a penchant for martial arts, Geraldine found solace in Muay Thai, before slowly moving on to Brazilian jiu jitsu.
"It's definitely made me stronger as a person as BJJ builds tenacity and discipline," shared Geraldine. "Also, the community and camaraderie helps a ton. I've met plenty of great friends through my martial arts endeavours. I also don't hide my scars anymore."
And for anyone going through a phase of turmoil in their lives, Geraldine implores them to seek therapy at private clinics or through a polyclinic referral – it's never worth it to suffer in silence.
---
2. Renae Cheng – hereditary eczema scars
---
Aged, textured lines from the months of acute skin trauma are sometimes still present on Renae's neck.
Image credit: Renae Cheng
Though Renae Cheng, 25, had mild eczema since she was a child, it was only in 2017 when her skin condition flared up – affecting her entire body and even her face. "It got so bad that I couldn't head out and have my raw skin exposed to things like wind or air-conditioning without feeling searing pain," Renae grimaced.
The aftermath of Renae's battle with eczema is still evident till this day. Scar patches can be found on her legs, while there's discolouration on parts of her face where deep eczema wounds once existed.
These conspicuous scars also forced Renae to wear long-sleeved tops and pants or leggings on a daily basis, which was a hindrance considering Singapore's ridiculously humid climate. "I would throw on thick jackets even though it was very warm just to cover up my fresh wounds," explained Renae. "I'd also wear leggings to cover up my leg scars during sports, when wearing shorts would be a lot more comfortable."
Image credit: Renae Cheng
Though she still has reservations about doing leg-baring activities like going to the beach, Renae has triumphantly gotten over the notion that her superficial scars made her "ugly" or any less of a person.
She declared: "The fact that they live on my body serves as a reminder of the tumultuous eczema journey I've had to overcome. They tell a story of determination and discipline to get through a phase where I was not only in excruciating physical pain, but conquering psychological hurdles as well."
---
3. Jasmine Han –  breast cancer surgery scars
---
Jasmine is the co-founder of SLAP Dance Studio – which conducts pole and lap dance classes in the CBD.
Image credit: Jasmine Han
After suffering an unfortunate miscarriage in 2018, Jasmine Han's subsequent visits to the gynaecologist and oncologist revealed that there was a conspicuous lump in her left breast. And one fateful day in 2019, it was discovered that the mother of two had breast cancer.
In order to treat the cancer, the 42-year old opted to undergo a full mastectomy – where all of the tissue was removed from her left breast. However, instead of rueing her plight, Jasmine maintained that there was a silver lining throughout the whole ordeal.
"Though it was a hard pill to swallow, the miscarriage was a blessing in disguise [as I wouldn't have gone for those follow-up checkups without it],"  remarked Jasmine. "As for the scars, they're not a bad thing – they're there to remind me of a journey of triumph."
With her kids and husband as her pillars of support, Jasmine powered through her treatment and is now more confident and optimistic than ever. On how she remains cheery despite the odds, she advised: "Surround yourself with people and things who are warm like sunshine, who help you to grow and catch you when you fall."
---
4. Janet Cho – second-degree burn scars
---
Cooking mishaps happen to the best of us, but for Janet Cho, 24, things took a drastic turn for the worst. 
While studying abroad in New York City, she was frying some bacon in the oven when it backfired – literally. She ended up splashing sizzling hot oil on her thigh, just above her knee.
The second-degree burn blisters that Janet suffered on her thigh
Image credit: Janet Cho
The wound was diagnosed as a second-degree burn, which eventually compelled Janet to change up her outfits to conceal the bulging blisters. She recalled: "I became more conscious of how I dressed to avoid showing my bandage and later healing wound with cracking skin. Longer skirts, leggings and boyfriend-style pants became my go-tos."
Janet experimented with skin-coloured gauzes and other unconventional methods in a bid to make the scarring less obvious. "I considered getting a tan to "blend" my burn mark with my skintone, and I spent so much money on different types of oils to reduce the discolouration," she added.
Image credit: Janet Cho
A point of revelation came for Janet when a friend accidentally made the burn scar public on Facebook by posting a photo, and she was subsequently asked by one of her professors about it in front of her entire class. 
"Because of this, I had to face what I would otherwise hide in embarrassment," remarked Janet. "Instead of becoming more self-conscious about it, it helped me realise that my burn scar is only an inconvenience if I thought about it that way."
Though the scar has become less prominent since then, Janet still has a poignant takeaway that's forever etched in her memories. "This scar reminds me that beauty is skin deep, and I'm now less self-conscious about other facial marks I have as I learned to embrace scars as something we all have," she said.
---
5. Louisa* – C-section pregnancy scar
---
The C-section delivery involved an incision in the lower portion of Louisa's womb area, leaving a distinct curved scar in the process.
Image credit: Louisa
When Louisa was pregnant with her first and only child, she resolved to experience a natural birth and opted not to depend on an epidural to numb the pain. But Louisa's plans were derailed when her yet-to-be-born son decided to go potty in the midst of the delivery, making an emergency Cesarean birth her only option.
The C-section was a necessity in order to remove the foetus' excretion known as meconium. If this thick and sticky liquid is present during labour, there's a risk of the baby inhaling the substance and causing respiratory distress.
"Luckily for me, the scar is not at a visible spot so there was no extra effort required to cover it up," shared Louisa. "But it wasn't the marking that got to me – it was the literal pain. The incision took longer than expected to heal and was extremely painful for three whole months, and I couldn't stand fully straight while walking."
Fast forward 20 years and while Louisa's scar has faded considerably, some of her nerves at the area never regrew and it still remains "mostly numb" to her. The now 49-year-old takes that in her stride, as she feels the experience is all part and parcel of her personal growth during her transition to motherhood. 
"It's definitely a symbol and daily reminder that I'm a mother who gets to experience the joy and angst that comes with raising a child. And it's worth it because I'm enjoying every minute of it."

*Name altered for confidentiality purposes
---
Embrace your "Beautiful Scars" with Danish singer Maximillian
---
Instead of shunning their scars, these five inspiring women have embraced these "flaws" and transformed them into reminders of the personal battles they fought and conquered.

In celebration of International Women's Day on 8th March, we teamed up with Universal Music Singapore to share a fitting soundtrack to these stories – none other than "Beautiful Scars", by 19-year-old singer Maximillian.
Video credit: Maximillian
A personal song shedding light on the Danish crooner's youth, the deep lyrics share more about Maximillian's flaws and how he's come to accept the poor decisions he made in the past. With smooth vocals reminiscent of James Bay and Jeremy Zucker, you'll want to keep your eyes ears peeled for this tune, and others in his repertoire.
The song 'Beautiful Scars' is certified Platinum in the Philippines, signifying the record sold two million copies there.
Image credit: Universal Music Singapore
If you're looking to put this inspirational bop on repeat, make sure to stream it on Spotify and add it to your playlist. Else, you'll want to check out the music video that's garnered over 36 million views to date.
The song is a heartfelt reminder that humans are meant to bleed, and our scars are a telltale sign of recovery. These five narratives have certainly shown that rather than seeing scars for their superficial side, it's better to embrace them as they're "a part of you that makes you strong" – just like in the song's lyrics.
---
This post was brought to you by Universal Music Singapore. Responses have been edited for grammar and clarity.
Cover image adapted from: Renae Cheng, Jasmine Han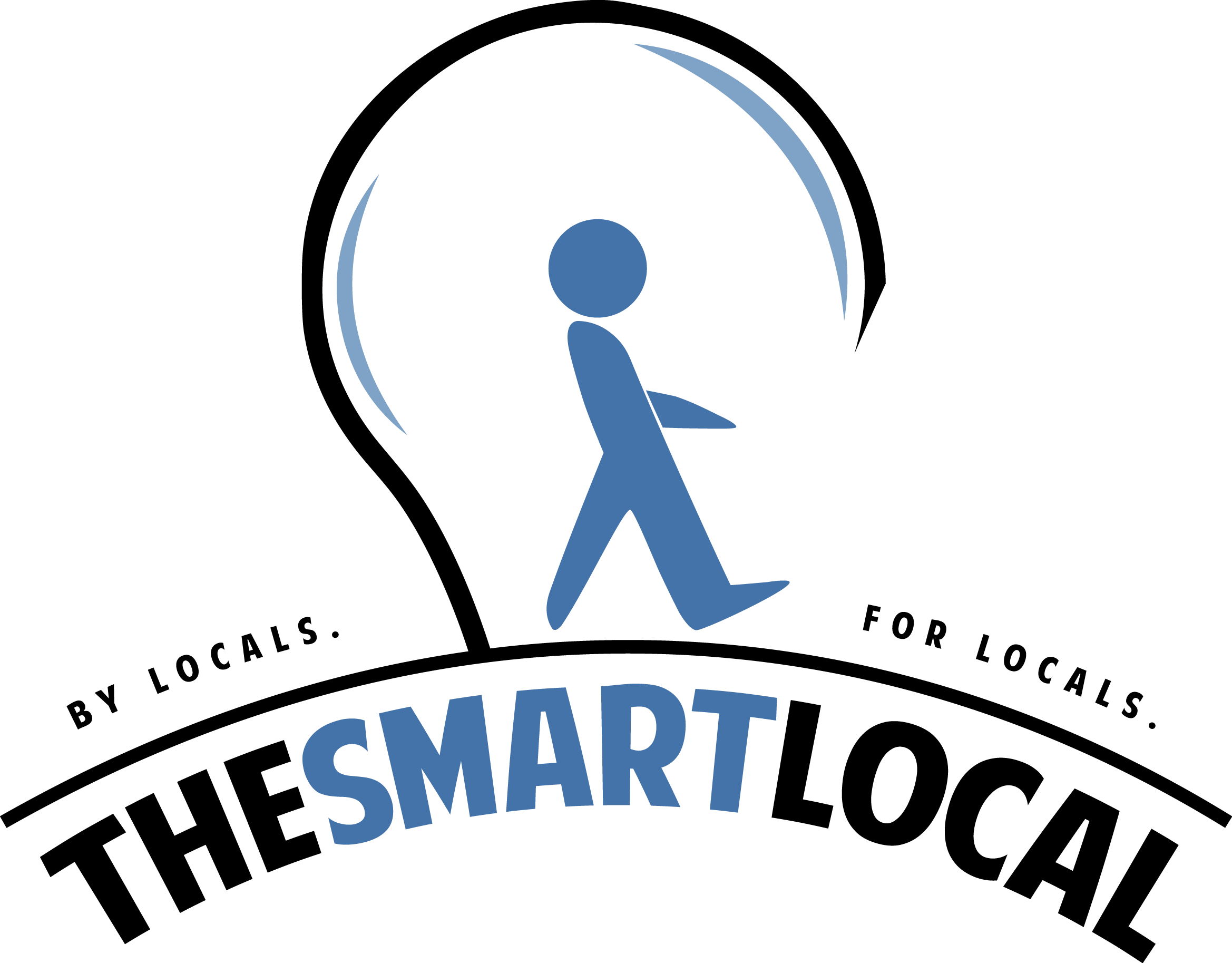 Drop us your email so you won't miss the latest news.