More seats, please!
Source 
Imagine you have 4 other gal pals, with each having their own significant other to bring along for a quintuple date. Just thinking about the logistics makes my head ache – but it gets worse when you start to look for a cozy cafe that can accommodate so many people.
And please, let's just not talk about organizing class gatherings – that's a splitting pain on a whole other level.
Like you, I dislike hearing the dreaded words "Huh, (insert restaurant name) not enough space leh". Hence, I've decided to help you and your mega posse out in your endeavours to find a suitable place to have a meal with this list of 10 places to visit with tables large enough to fit more than 8 people – compiled specially for those days where the whole jing gang is in da hood.
1. Food For Thought at Botanic Gardens  
Source
Food For Thought has always stood out for its fluffy pancakes and their commitment to certain social causes. Now, they can be remembered for something else: being large enough to fit a big group of hungry people!
At their Botanic Gardens outlet, the 250-seater beauty is created with the intention to encourage family and community bonding through the use of huge tables. Hence, the next time you want an active day out with the pals, head down to Botanic Gardens for a round of Ultimate Frisbee before ending off with a hearty meal at Food for Thought.
Ps. Their sister outlet at the National Museum of Singapore has round tables for large groups of more than 8 too!
Food For Thought at Botanic Gardens 
Address: 1 Cluny Road, Tanglin Gate, #B1-00, Singapore 259569
Tel: +65 6338 4848
Opening Hours: Daily 8:00 am – 9:00 pm
Website
2. Ronin Cafe
Ronin Cafe is rather small, but within this comfortable nook lies a communal table that can easily fit 10 or more people. If your group of friends are looking for a cozy cafe to chit-chat and have a good brunch over, this cafe is the perfect fit.
While there, make sure to order their Scrambled Eggs ($9). Soft and lusciously creamy, every bite makes you feel like you are eating fluffy eggs that transports you straight to Cloud 9.
Ronin Cafe
Address:17 Hong Kong Street, Singapore 059660
Opening Hours:Mon – Fri 8.00 am – 6.00 pm | Sat – Sun 8.00 am – 7.30 pm
Website
3. Tin Hill Social 
Perhaps you are feeling a little fancy, or would like a more atas place to hold your bachelorette party. Then consider visiting Tin Hill Social with your crew! Imagine hanging out with delicious food and drinks in the midst of lush greenery – #squadgoals indeed.
For chill nights where you just want to kick back and unwind with great company, Tin Hill Social even has live music on Tuesday, Wednesday, Friday and Saturday evenings. If you have any music maestros in your group, they are bound to be pleased.
Source
Tin Hill Social
Address: 100 Turf Club Road, Singapore 287992
Tel:+65 6466 0966
Opening Hours:Tues – Fri – 10:00 am – 12:00 am, Sat – Sun – 9:00 am – 12:00 am | Closed mon
Website
4. Third Place @ MedTech
For days when half the group wants to eat good local food in a food court or stuffy back alley, while the other half wants to eat international fare at a clean and airy restaurant, Third Place @ MedTech gives you the best of both worlds.
Third Place@MedTech is a food court that operates till 5pm daily. If you're planning a brunch gathering for your kakis in the west, you don't have to squeeze with the lunchtime crowd at Jcube or Westgate. There're long and spacious tables here that ensures everyone gets a proper seat!
Source
Third Place @ MedTech
Address: 2 Lorong Tukang Satu #01-01 JTC MedTech One, Singapore 618305
Tel: +65 81825043
Opening Hours:
Mon – Fri 6:00 am-5:00 pm (Mon-Fri)
Sat 6:00 am-2:00am
Website
5. Jimmy Monkey Cafe & Bar 
Source
This Australian-style cafe is known for their amazing coffee which sees coffee aficionados making the journey to the West just to try the java made from the Slayer – a top-notch espresso machine specially flown in from Seattle, with a name that sounds like it came straight out of an action comic.
With a large table that can fit at least 8 coffee-loving fanatics, your next brunch outing with your clique and their significant others is now settled.
Source
Jimmy Monkey Cafe & Bar
Address: 9 One-North Gateway. #01-51 One-North Residences, Singapore 138643
Tel:+65 6777 8470
Opening Hours:Mon-Fri 8:30 am – 8:30 pm | Sat-Sun 8:30 am – 6:00 pm
Website
6. Wheeler's Yard
Housed in an old industrial warehouse, the spacious Wheeler's Yard is a cafe that doubles up as a bike atelier. With large tables perfect for big groups to gather and catch up, and doors that double as windows allowing brilliant sunlight to filter in, this cafe exudes a pleasant sense of vast openness.
Biking enthusiasts can pop by for a cuppa after an intense workout with their cycling group, admiring the gorgeous bicycles that adorn the place at the same time.
Wheeler's Yard
Address:28 Lor Ampas, Singapore, Singapore 328781
Tel:+65 6254 9128
Opening Hours:Mon – Thurs: 11am – 7pm (closed on Tues) | Fri – Sun: 11am – 8pm
Website
7. Fix Grill
Source
The folks behind Fix Cafe who came up with the cute little Donuts with Salted Egg Yolk Dip that were plastered all over Instagram at one point have expanded their quest for F&B domination with a grill extension to the cafe.
With halal certification, large tables, and food that will make you want to visit again and again, Fix Grill seems to be the ideal spot for your after hours chillax sessions with the colleagues.
What's more, FIX Grill offers special privileges for HomeTeamNS & JOM members – so the next time you are looking for a place to meet up with your buddies, you know where to go.
Fix Grill
Address:31 Ah Hood Rd, HomeTeamNS-JOM Clubhouse, Singapore 329979
Tel: +65 6256 1484
Opening Hours: Daily 11:00 am – 10:30 pm
Website
8. Table Manners 
With such a quirky name and a super-cute interior, this cafe will win your heart over with how it is so casually chic. Stepping in, you will be greeted by elongated wooden furniture that snakes around like a crafty lil beast that is fit for many people – a novel experience, if not slightly reminiscent of a speed dating event.
Due to the furniture layout, your group might have to share the table with some other patrons – but remember, don't forget your table manners!
Table Manners
Address: 5 Changi Business Park Central 1 #01-68/69 Changi City Point Singapore 486038
Tel:+65 66047669
Opening Hours:Daily 11:30am – 12:00am
Website
9. Artistry Cafe 
Source
If you have an eye for art and would like a quiet brunch spot that allows you and your like-minded friends to soak in a tasteful ambience, Artistry Cafe is an eclectic cafe and art gallery all rolled into one which fits the bill.
On the main long table are fresh flowers that add a touch of life and exuberance to the already-enchanting cafe. It's little details like these that keep the creative – and not-so-creative – community coming back for more.
Artistry Cafe
Address:17 Jalan Pinang Singapore 199149
Tel: +65 6298 2420
Opening Hours:Tues – Sun 10:00 am to 7:00 pm, Closed Mon
Website
10. Brunches Cafe
Source
If you are easily enamoured by vintage knick knacks and a quaint rustic charm, Brunches Cafe is a place that you have to visit at least once. Decorated with vintage furnitures and old school artifacts, this cafe feels like a place straight out of a storybook.
Throughout the cafe there are numerous interesting spaces, and even an ultra cool seating area converted from a Mini Cooper. Not to worry if it's a big group of friends you have, they also have a large table that can sit at least 8 hipsters!
Source
Brunches Cafe
Address:96 Rangoon Road Singapore 21838
Tel:+65 8685 8488
Opening Hours:Mon-Fri 10:30 am to 9:00 pm, Sat-Sun 9:30 am to 9 pm | Closed Tues
Website
I'm ready for a meal with all my homies!
There you have it, 10 places that have tables large enough to accommodate your entire clan, and maybe even your pet goldfish.
Source
So in future before an awkward silence ensues when the dreaded "Meet where?" question pops up, just pre-emptively suggest that your group visit one of these cafes. Trust me, the whole group will be sending you silent thanks and virtual hugs.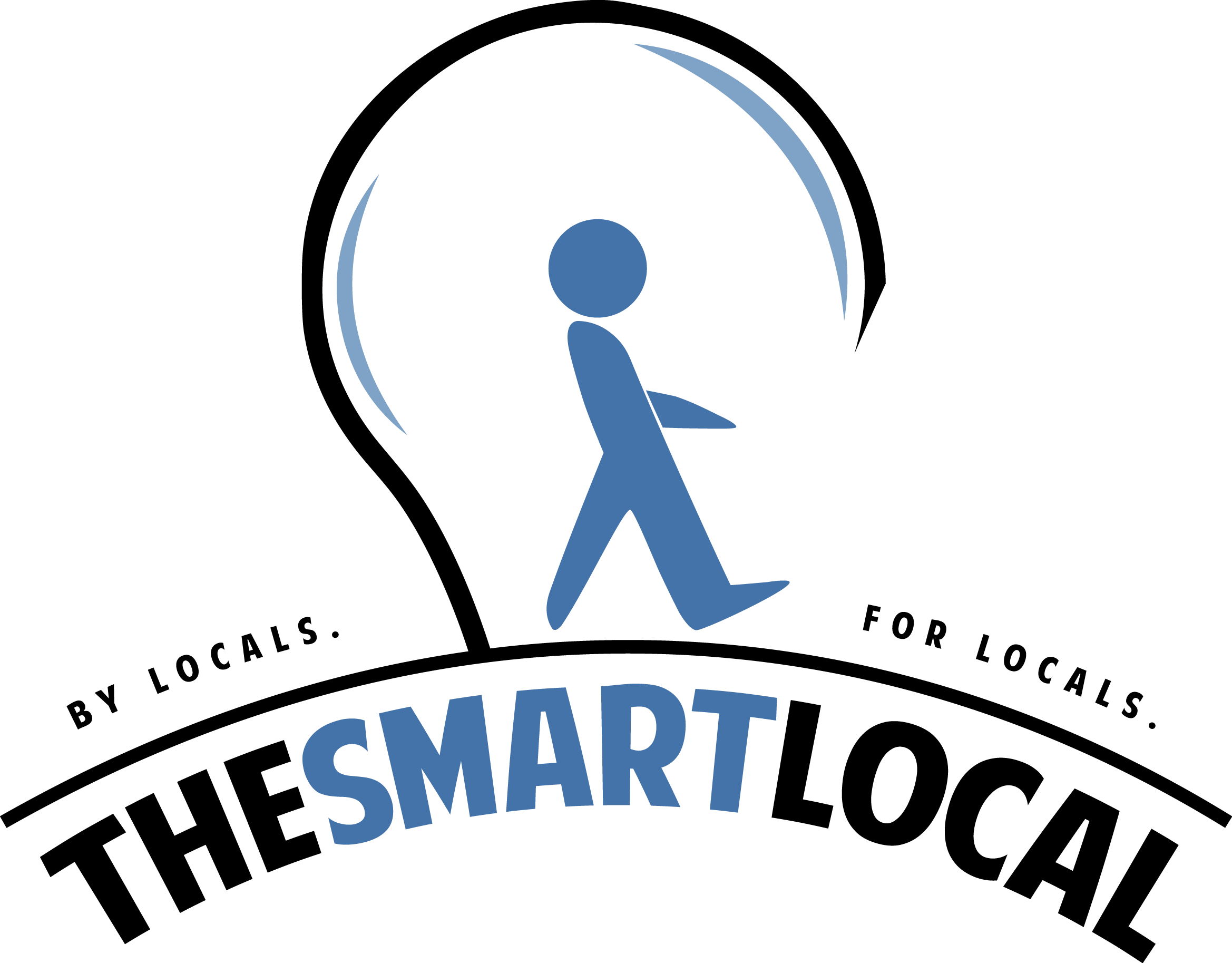 Drop us your email so you won't miss the latest news.