In Dessert We Trust
Alright sweet-tooths, this is the list you've been waiting for. There's no better way to beat the insane Malaysian heatwave than pigging out on desserts. And I'm not talking about your pretty, dainty, pastel-hued candy-flossed Instagrammable desserts like lava cakes and soft serves – no, we're taking desserts to the next level.
Prepare yourself, these sugar-tastic, calorific sweet treats will show no mercy to the weak-stomached and the faint-hearted. If you're a firm believer that dessert is the most important meal of the day, you'll surely be booking a one-way flight to bolehland by the end of this list.
1. Big Bowl Special from Big Bowl Ice
We begin our dessert extravaganza with a big bowl of ice, from Big Bowl Ice. Fit for 30, you'll be nothing short of bowled over by their Big Bowl Special (RM85); the posters plastered all over the shop will surely remind you that this dessert is in fact the "Biggest in the World!"
There're all kinds of fruit chunks in here, so this counts as a daily serving of fruit, right?
Address: 11, Jalan Kota Laksamana 1/2, 75200 Taman Kota Laksamana, Melaka, Malaysia.
Opening Hours: Mon to Thurs & Sun 12nn to 12mn | Fri to Sat 12nn to 1am
Contact: +60 6-281 6796
Website: www.bigbowlicemy.com
2. OTT Milkshakes from Garage 51
The Son (RM18.90) Source
Enter the Garage Messed Up Family: four yummylicious over-the-top milkshakes that are sinfully delightful. OTT milkshakes are all the rage now, plus you'll kill two birds with one stone – a crazy sugar high, and a gorgeous Instagram photo to make all your followers green with envy.
The Father (RM18.90) Source
The Father is a real crowd-pleaser: this decadent chocolate peanut butter drink comes topped with caramel popcorn, marshmallows, crunchy chocolate cookies and teddy bear chocolate biscuits, drizzled with a rich chocolate sauce. Matcha-lovers can give The Mother a go, or if you're looking for a tropical twist the sunshiney, coconut-ty The Daughter will instantly transport you to the pristine white sands of Redang Island. Yum.
Address: 51, Jalan PJS 11/9 Bandar Sunway Kuala Lumpur 46150
Opening Hours: Tues to Sun 11am to 11pm
Contact: +60 3-5612 5618
Website: http://cc.garage51my.com/
3. P. TripleB from Frisson Coffee Bar
P.TripleB French Toast (RM18.90) Source
Leaving Frisson Coffee Bar without trying their signature P.TripleB (Peanut Butter, Banana and Bacon) would be an absolute travesty. Tuck into this sweet-savoury, oh-so-sinful treat, smothered with peanut butter and doused in honey. Breakfast, in the best way imaginable.
Luscious Surprise (RM17.90) Source
Sweeten your day with their intriguing dessert options: the Luscious Surprise (RM17.90) features caramel, whipped cream and potato chips, because why not? Don't miss their croissantwiches and Snickerlicious pancakes too! Here, no ice cream will leave the kitchen naked.
Address: 71, Jalan SS 21/1a, Damansara Utama, 47400 Petaling Jaya, Selangor, Malaysia
Opening Hours: Wed to Fri & Mon 11am to 11pm | Sat & Sun 9am to 10pm
Contact: +60 3-7732 9969
4. Innocent Devil Tiramisu Ball from Mad About Coco
Innocent Devil Tiramisu Ball Source
The good people behind Mad About Coco are masters of the ooze. An innocent chocolate ball, melted down when poured with warm liquid chocolate; golden lava flowing out a thick slice of crispy french toast; a nutella-filled donut sitting atop a milkshake in a mason jar, which oozes molten nutella into the chocolate-y beverage when stabbed with a straw.
Salted Egg Yolk Crispy Lava Toast Source
Whip out your phones and get your cameras ready, these mouth-watering desserts wait for no-one.
Address: A1-1-9, Solaris Dutamas, No. 1 Jalan Dutamas 1, 50480 Kuala Lumpur, Malaysia
Opening Hours: Daily 11.30am to 11.30pm
Contact: +60 3-2631 5896
Website: http://www.madaboutcoco.com/
5. Roti Tisu from Kayu Nasi Kandar
A breakfast favourite among Singaporeans and Malaysians alike, the roti prata/canai is the perfect finger food all day, everyday. Roti tisu is the tissue-thin cousin of this doughy flatbread, but at this mamak-style restaurant things are done a little differently.
Kayu Nasi Kandar supersizes your typical Roti tisu, or Roti Helikopter, whipping up a 1 metre tall wafer-thin dough cone complete with butter and a sugar glaze. Unbelievably crisp and light, I could probably devour 5 of these without feeling jerlat. Best enjoyed with a cup of teh tarik (pulled tea with milk)!
Address: Original Kayu Nasi Kandar @ SS2 PJ No. 64, Jalan SS2/10, 47300 Petaling Jaya, Selangor Darul Ehsan, Malaysia.
Opening Hours: Daily 24 hours
Contact: (03) 7877 7745
6. Mango Ice Mountain from La Gourmet Desserts
Mango Ice Mountain (RM35.90) Source
Sometimes a pint of your favourite ice cream just isn't enough to beat the heat. Fret not, La Gourmet Desserts' got you covered.
Reminiscent of our local ABC/ice kachang, their colourful, snow-like ice shavings are a real feast for the eyes. They're made with only the freshest ingredients, so you can keep cool without having to sacrifice your waistline. Throw in some tapioca pearls and a dollop of mango ice cream to take your frozen treat up a notch.
Address: 11, Jalan Kota Laksamana 1/2, 75200 Taman Kota Laksamana, Melaka, Malaysia.
Opening Hours: Mon to Thurs & Sun 12nn to 12mn | Fri to Sat 12nn to 1am
Contact: +60 6-281 6796
Website: www.bigbowlicemy.com
7. Bad Boy Madness from Bad Boy Cooks
Chocoholics, unite. Dessert at Bad Boy Cooks comes in the form of the Bad Boy Madness (RM19), a triple threat with chewy chocolate brownies, crunchy chocolate chip cookies and two dollops of rich chocolate ice cream.
Throw in a banana split and you have yourself a beautiful, monstrous dessert fit for a king. The perfect pick-me-up to any crappy day, worth every single second on the treadmill after.
Address: Lot R-07, Central Plaza, Oasis Square No. 2, Jalan PJU 1A/7A Petaling Jaya 47301
Opening Hours: Daily 11am to 11pm
Contact: +603-7832 3969
8. Magnum Kuala Lumpur
Magnum Kaya Waffle Toast Source
Everyone's favourite Magnum ice cream just got a huge upgrade – all for the love of sweet indulgence.
A must-try is their Magnum Kaya Waffle Toast, incorporating this truly Malaysian sweet spread in this dessert specially crafted just for their Malaysian Pleasure Store! Other signatures include the Magnum Galaxy, Magnum Trifle and Magnum Triple Choc Cookie Skillet, a dream for anyone with a raging sweet tooth.
Magnum Trifle Source
Fancy a little DIY? Go nuts with not one, but two infinity bars offering a total of 250,000 unique Make My Magnum creations. No judgement if you skip dinner and get straight to dessert here.
Address: T-023, 052 & 053, Megamall,, Mid Valley Megamall, 1, Lingkaran Syed Putra, Mid Valley City, 58000 Kuala Lumpur, Wilayah Persekutuan Kuala Lumpur, Malaysia
Opening Hours: Daily 10am to 10pm
9. Waffle Tower from Fatbaby Ice Cream
If your New Year's resolution is to lose weight, you might want to look away.
4 waffles, 17 scoops of ice cream. This tower of deliciousness is the very definition of go big, or go home. Just give the Fatbaby's staff a heads-up, and they'll prepare this in double-quick time.
Alternatively, for a dessert with a little more chill, Get Stuffed (RM40) is for you! Two waffles, sandwiching four ice cream spheres and their signature salted caramel sauce. You can't go wrong with an ice cream wafflewich!
Address: 47, Jalan SS 15/4B, Subang Jaya
Opening Hours: Fri to Sat 2pm to 10pm | Sundays 2pm to 8pm
Contact: +60 6-281 6796
Website: http://www.fatbabyicecream.com/
10. ABCs from Restoran Pondok PantaiABC Kelapa Gunung Gergasi
This. This is the mother of all outrageous desserts. I daresay there isn't a single dessert in Malaysia more ridiculously excessive and bombastic than Restoran Pondok Pantai's gravity-defying Air Batu Campur (ABC).
Garnish your shaved ice tower with every topping you can fathom: ice pops, fruit kebabs, cereal, pineapple biscuits and even a double-scoop ice cream cone.
ABC Tagap Source
The best part? It's just RM16. But please, for the sake of your stomach (and all the flavoured ice that'll inevitably go to waste) do NOT tackle this mammoth dessert solo, or you're gonna have a bad time.
Address: 51, Jalan PJS 11/9 Bandar Sunway Kuala Lumpur 46150
Opening Hours: Tues to Sun 11am to 11pm
Contact: +60 3-5612 5618
Website: http://cc.garage51my.com/
Treats That'll Leave You Wanting S'more
Yes, these really can be found in Malaysia – your dessert bucket list wouldn't be complete without them. And if you're hankering for some cake and ice cream now, I sincerely apologise. Forget about your waistline for a day, we all gotta treat ourselves once in awhile. Do share with us in the comments below if you've the inside scoop on more crazy desserts that we've missed out!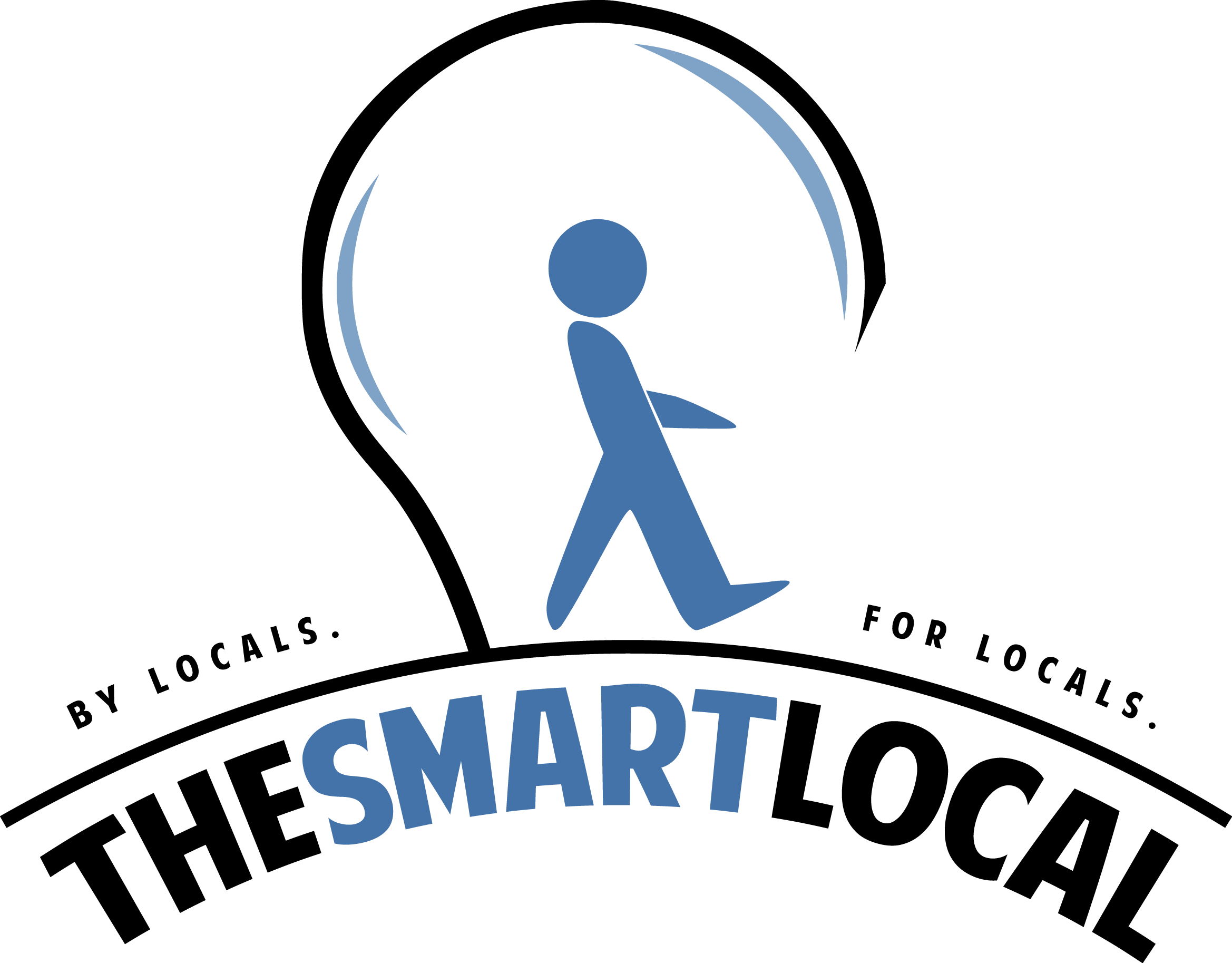 Drop us your email so you won't miss the latest news.