A Living Storybook
Let's be honest, we seldom string the words "China" and "beautiful scenery" together in one sentence. People talk about China's economic achievements or technological developments, but this global powerhouse has more than just its economy to boast about – it is also home to some of the world's most beautiful sites that have been around for centuries.
People recommend visiting the golden triangle of Shanghai, Hangzhou and Nanjing. simply because no two cities are more than 2 hours away via bullet train. Now with direct flights from Singapore to Hangzhou and Nanjing, visiting these places has never been more convenient.
With Shanghai being no stranger to most, we decided to focus our efforts on uncovering the secrets of Hangzhou and Nanjing. Feast your eyes on China's natural beauty in this video we filmed whilst we were there:
-HANGZHOU-
Though not part of the golden trio of Beijing, Shanghai and Guangzhou, the draw of Hangzhou lies not in its economic viability but in the ethereal beauty of its natural surroundings. Here, natural resources are Hangzhou's best asset. Home to the beautiful West Lake (西湖) and endless plantations of the BEST green tea you can find in China, this scenic heavyweight will have you feeling like you've just stepped onto the set of a Jet Li blockbuster.
1. Frolic in endless fields of the BEST Chinese green tea money can buy
Every self-professed lover of green tea definitely needs to know about this place. Tea drinking is an integral part of Chinese culture and Hangzhou's pride and joy is the one and only Dragon Well Tea, or Long Jing Cha (龙井茶).

Freshly harvested Dragon Well tea leaves. 
Declared the BEST green tea in the whole of China, the Dragon Well Tea is both fragrant and flavourful. If there's one thing you shouldn't leave Hangzhou without, this is it.
Such is the demand for this particular tea that top grade Dragon Well Tea can cost upwards of SGD4000 per 斤 (jin), or 500g. The best kind of Dragon Well Tea consist of leaves harvested early in Spring, before the Qing Ming (清明) or tomb-sweeping festival.
If you're not a tea connoisseur, you can buy Dragon Well tea leaves harvested a few days before the end of the Qing Ming festival that cost significantly less but still taste and smell just as great.

The moment you realise you just drank tea that cost SGD180 per CUP at WHOLESALE prices.
It's always a good idea to buy tea from the farmers directly as prices are marked up drastically everywhere else. The farmers are also able to give you the information you need when purchasing your tea. Best part of it is that they're always very friendly and hospitable. We even got to drink SGD180 per cup Dragon Well tea for FREE.
Pro tip: Look for Miss Zhen from Twin Peak Village (双峰村) and you'll be in good hands.
Address: 双峰村, 西湖龙井 (Twin Peak Village, West Lake)
2. Sample age-old fare at the Qing He Fang Pedestrian Street (清河坊步行街)

Rub this copper buddha's belly for good luck and fortune! 
Just a stone's throw away from West Lake, the architecture of Qinhefang Pedestrian Street perfectly encapsulates the character of historical Hangzhou.
Here you'll find a variety of stalls selling ancient Chinese snacks, some even from the time of the Ming dynasty emperors! You don't want to visit just any stall though, you need to look out for the master from this stall at the start of the pedestrian street.
We've been told this stall sells the most authentic ancient snacks along the street, including the popular Wushan snack or su you bing (酥油饼), a favourite summer treat of the Zhao Emperor himself.
Much like a flaky curry puff crust on steroids, this dome shaped treat is deep fried to a beautiful golden brown colour and then dusted with a liberal serving of icing sugar. There's no way of eating this gracefully, just dive straight in.
Address: Hefang Street, Shangcheng District, Hangzhou 310002, China
3. Find your love potion at Hu Qing Yu Tang (胡庆余堂), China's 2nd largest medical hall
The Hu Qing Yu Tang Chinese medicine museum looks like something right out of a scene from the House Of Flying Daggers. In fact, I half expected someone in full traditional Chinese attire to come ambling out of the archway with his medicine tied up in a neat little packet.
This 200 year old traditional Chinese medicine hall is in fact still functioning and offers cures for all sorts of ailments ranging from infertility to the common cold. Apart from being an actual Chinese pharmacy, Hu Qing Yu Tang also houses an extensive Chinese medicine museum in the same premises.

This is an actual life-sized stuffed rhino. 
Gain insights into the medicines used in the past and get acquainted with the various ingredients used in traditional Chinese medicine. I for one didn't know cordyceps involved an actual worm at some point, and that the ancient Chinese elite used to consume golden balls of mercury in place of the modern day equivalent of weed.
Address: No.95 Dajing Alley, Shangcheng District, Hangzhou, China
4. Ride a Chinese sampan on the breathtaking West Lake (西湖)
So symbolic is West Lake in Chinese history that even Marco Polo wrote about it in his travels to China, and there's no better way to explore the sights of West Lake than how Marco Polo himself did – in a traditional vessel rowed by one of the local boat captains in Hangzhou.
West Lake is undoubtedly one of Hangzhou's biggest attractions and rightly so. Apart from being romanticized in numerous Chinese novels and movies, this picturesque lake has earned a reputation for having one of the best sunsets in the world.
If you notice some boatmen facing backwards, there's an interesting story behind it. Legend has it that an Emperor caught one of the boat captains gazing longingly at one of his concubines and issued a decree for all boat captains to face away from their passengers from that day onwards.
West Lake is even home to a unique show called Impressions Of The West Lake which tells the story of a popular Hangzhou legend. Performers decked in colourful costumes dance on a stage just underneath the water surface, giving the audience the impression that they're dancing on water.
The Impressions Of The West Lake show has been closed for upgrading since November 2015 but is slated to re-open once again in September 2016.
Price: 120RMB (SGD25.10) per boat (Maximum 8 passengers)
Address: West Lake Scenic, Xihu District, Hangzhou 310000, China
5. Witness Chinese nationalism of a different kind at General Yue Fei's tomb (岳飞庙)
Located near West Lake is the tomb of General Yue Fei, a great Chinese patriot who died a wrongful death at the hands of rebels who accused him of a crime he did not commit. Lauded as a hero even till today, people from all over China travel to Hangzhou to visit his tomb and pay their respects.
The grounds of his tomb are scenic and covered in lush flora. There are multiple halls situated in the four acre area, with the main tomb lying in a yard west of the main hall. General Yue's tomb is in the middle; his son Yue Yun buried on the grave to the left.

The sign reads "Cultural attraction. Please do not spit."
A few steps away from the tomb you'll find statues of General Yue's loyal subjects and 4 special statues fenced off from the public. These are the statues of the 4 people responsible for General Yue's death and the Chinese public have been known to spit on their statues in righteous anger!
There's now a sign imploring the public to refrain from spitting, but you can clearly see instances where the sign went unheeded, which probably also explains why these 4 statues were the only ones fenced up.
Price: RMB20 (SGD4.18)
Address: No.80 Beishan Road, Xihu District, Hangzhou 310000, China
6. Have a FREE shot of China's version of The Green Fairy straight from the barrel
An hour's drive away from Hangzhou city, the city of Wuzhen is an ancient water town with its residents still practicing traditional ways of life including hand-dying their own textiles and making their own rice wine.
The wine museum in East Wuzhen offers visitors a glimpse into the laborious process of making rice wine, something us urban dwellers don't get to see everyday! To make rice wine, rice is fermented, then strained through a sock.
The strained sediments are then sieved to remove all liquid entirely. The sediment is then used in the making of other rice wine products, including a sweet rice dish called 甜酒酿 (tian jiu niang) that you can purchase on-site for just RMB5 (SGD1).
You even get to sample the freshly brewed rice wine straight from the barrel, though caution must be exercised here. Don't be fooled by what little liquid you see in these Chinese shot glasses; the fresh rice wine has an alcohol content of 55%. With Absinthe having an average alcohol content of 55-75%, this rice wine is certainly not for the faint-hearted!
Address: Wine Distillery Workshop, Wuzhenzhen, Tongxiang, Jiaxing, Zhejiang, China, 314501
7. Visit Wuzhen's most Instagrammable spot 
Now this is a site for every budding influencer's #ootd. These hanging blue pieces of cloth form the perfect backdrop for your next Instagram post and it's a no brainer why.
These hanging tapestries are actually hand-dyed pieces of fabric using very traditional methods of corn starch and natural indigo dye obtained from flowers. Once the cloth is dyed, they are hung out to dry on wooden structures; creating this very Insta-worthy space.
Locals and tourists alike flock to this location for pictures, so do expect quite a sizeable crowd especially if you're visiting on a weekend. Best times to visit are early in the morning or late in the afternoon when the odds of someone photo bombing your shot are significantly smaller.
Address: Indigo Fabric Workshop, Wuzhenzhen, Tongxiang, Jiaxing, Zhejiang, China, 314501
8. Buy $12 shoes at the Wu Shan Road Night Markets (吴山路夜市)
Occupying a small street along Wushan road, this night market would have gone unnoticed if not for the very discerning eyes of our photographer. Selling mostly clothes and accessories, this old-school night market looked rather out of place amongst the gleaming buildings of the surrounding shopping district.
Named Wu Shan Lu Ye Shi or literally translated into Wushan Road Night Market, the stuff you find here is cheap, but durable. I bought myself a pair of $12 sneakers that have been through rain and uneven terrain yet still look as good as new.
There are also some casual dining outlets along the same stretch so you know you won't go hungry while shopping.
To find this market, look out for the green signboard of this restaurant when walking along Hui Xing Road (惠兴路).
Address: You can enter the markets via Huixing Road (惠兴路), Renhe Road (仁和路) and Youdian Road (邮电路)
9. Have a taste of quintessential Zhejiang cuisine with recipes dating back a few hundred years 

Dong Po Pork (东坡肉)
Because of its location by the Yangtze river, Hangzhou is known as 'the land of fish and rice'. Expect liberal use of ingredients like sugar, soy, vinegar and scallions in the food found in the Zhejiang region where Hangzhou is located. Zhejiang cuisine is one of the 8 famous cooking styles of China.

Beggar's Chicken (叫化鸡)
Do try Dong Po Pork (东坡肉), a fatty piece of pork belly braised in its own juices that goes perfectly with a bowl of steaming jasmine rice. Another famous dish in the region is the Beggar's Chicken (叫化鸡), named as such for the innovative cooking method of using a lotus leaf and hot stones to roast the chicken invented by a beggar who had no money for a stove.

Crab Claypot (肉蟹煲)
Where fusion Hangzhou cuisine is concerned, Crab Claypot (肉蟹煲) restaurants were found on every corner. The crabs used are small but tasty and come in a claypot with other ingredients like chicken feet and potatoes.

Chicken roasted in tea (茶香鸡)

Hand-shredded cabbage in a hotpot (干锅手撕包心菜)
My Grandma's Home (外婆家) and Green Tea (绿茶餐厅) are two popular franchises in Hangzhou and definitely worth visiting. Do try the 茶香鸡 or chicken roasted in tea and the 干锅手撕包心菜 or hand shredded cabbage from My Grandma's Home.

Stone Pot Rice (泡饭)

Fish head with garlic and spring onion (鱼头诱惑)
Green Tea's food takes on a more modern twist with dishes like the Stone Pot Rice (泡饭) and their specialty fish head (鱼头诱惑) caught from the West Lake itself.
Address:
My Grandma's Home
For a list of outlets, visit their website here.
Green Tea Restaurant
For a list of outlets, visit their website here.
Getting from Hangzhou to Nanjing
The best way to Nanjing from Hangzhou would have to be via the high speed train that will take you from Hangzhou East Railway Station to Nanjing South Railway Station in 1.5 hours. Reaching speeds of almost 400km/h, the high speed railway is clean, comfy and fast.

303km/h and climbing
First time users of the train will have to be physically present when purchasing tickets as station staff are required to scan your passport on the spot. Tickets cost approximately SGD26 per person with multiple timings to choose from every day.
I highly recommend purchasing your tickets from authorized ticket sellers as the ticket counters at the train station are usually very busy and there's a high chance you won't get to travel the dates you want. These vendors charge a RMB5 (SGD1) processing fee, but that's a very small price to pay for convenience and ticket confirmation on the spot!
-NANJING-
Once China's capital city, Nanjing is a city steeped in tradition and culture. Practically everything in Nanjing is historically significant in some way. The highly revered Dr Sun Yat-Sen himself is buried here, along with one of China's greatest thinkers – Confucius. On top of its rich cultural heritage, Nanjing today remains one of China's most developed and modern cities.
10. Go on a 35km jog around the Nanjing City Wall (南京城墙)
The Nanjing City Wall is the longest city wall found in China and goes on for a whopping 35km! This wall and the 600 year-old history attached to it is particularly important to the locals as a proud symbol of their rich past.
Even if you're not up for a long slow jog around the wall, the old bricks provide the perfect backdrop for a new post on your Instagram feed.
There are many entrances to the Nanjing City Wall, but the most convenient (and easy to find) one is the one by the Xuan Wu Lake gate. This entrance also means you're a few steps away from the City Wall Museum (pictured above) that's included in your ticket price.
Price:
30RMB = SGD6.30 (Shence Gate to Taiping Gate, including the City Wall Museum)
20RMB = SGD4.18 (Taiping Gate to Guanghua East Street)
50RMB = SGD10.46 (East Water Pass to West Water Pass, including Zhonghua Gate)
100RMB = SGD20.92 for Unlimited Yearly Pass
Address: 8 Jiefang Gate, Nanjing
Website: www.njcitywall.com
11. Visit the breathtaking resting grounds of Dr Sun Yat-Sen
When Dr Sun Yat-Sen visited Purple Mountain in Nanjing, he expressed a desire to be buried here when he passed on and it's clear why he chose this for his final resting place. The view from his mausoleum is breathtaking to say the least, and well worth the 484 steps up the steep hill.
To many Chinese, Dr Sun was a popular politician respected by the Communists and Capitalists alike. He was China's first president and is revered both by the local Chinese community as well as those from Taiwan.
Many budding photographers have made the climb to capture the spectacular sight of Purple Mountain from Dr Sun's tomb. It is said that the mountain is covered in purple and gold hues at dawn and dusk, hence earning it the name Purple Mountain or more accurately 紫金山 (purple gold mountain) in Mandarin.
How to get here: Dr Sun's Mausoleum is located on the 2nd peak of Purple Mountain, accesible by car.
12. Ride a 2350m chairlift on Purple Mountain – the longest of its kind in China
On the other side of Purple Mountain you will find this ropeway that takes visitors from the foot of the mountain all the way to the top in an open chairlift, no less. The entire ride took about 20 minutes and is almost 2.4km long! This is by far the best way to to get a panoramic view of Nanjing city.
The view at the top can hardly compare to the view you get on your way up the mountain, so be sure to snap all the pictures you want while on the chairlift. Once at the peak the heavy fog will obscure the view.
The Tou Tuo Ling Park or 头陀岭景区 is a park located just up the steps from the exit of the chairlift and costs RMB4 (SGD0.80) to enter. Tickets can be purchased from the booth just next to the flight of stairs.
The park is quiet and surrounded by beautiful flora and fauna with much to explore. This stone buddha is said to be the grandest of its kind in this part of China and is absolutely massive. There are also ancient stone carvings and peach blossom trees in full bloom if you visit during Spring.
You can also choose to explore other areas of the peak including little shops and other cultural points of interest. There's even a little hut residence for those looking to spend the night on the peak – definitely an experience worth considering!
Price: RMB60 (SGD12) for a return journey | RMB4 (SGD0.80) for entry to Tou Tuo Ling Park
How To Get Here: Take the ropeway all the way up to the peak of Purple Mountain.
13. Visit the Confucius Temple in one of Nanjing's hippest suburbs
If you thought the Confucius Temple district involved nothing but a boring old temple dedicated to the teachings of Confucius, you couldn't be further from the truth. Come nightfall the Confucius Temple area turns into a hotbed of activity, lights and colours that make the area really come alive.

Apparently if you rub this fish from head to tail you will have good luck for the rest of the year.

People write well-wishes on artificial apples and hang them on this tree. 
The actual Confucius Temple contains interesting nuggets of information and artefacts from the life of Confucius, including a mural made completely out of jade and gold. There's even a bell you can ring for good luck at a very affordable price of RMB2 (SGD0.40).
The Qin Huai river in front of the Confucius Temple offers boat rides and performances on certain days of the week.
The entire stretch of shops along the river offer a wide range of food and souvenir options. I recommend dining at one of the food courts along the street for a wide variety of Chinese cuisine from all over the country.
Price:  RMB30 (SGD6) for entrance to Confucius Temple (夫子庙)
How To Get Here: Take the metro to Confucius Temple (夫子庙) station.
14. Visit the office of the father of Taiwan
The Presidential Palace is one attraction of particular significance to Nanjing's history. Here, both Dr Sun Yat-Sen and Chiang Kai Shek once held office in this impressive building much like the equivalent of Singapore's Istana.
Nanjing was once China's capital and the Presidential Palace was the centre of government activity and policy-making. The artifacts and rooms have been kept in pristine condition to mimic the character of the Presidential Palace of the past.

Chiang Kai-Shek's actual office back in the day. 
It was pretty surreal walking along the grand hallways and imagining how life must have been like as a Chinese political officer. Stepping into the Presidential Palace was almost like walking into a history book. History buffs should definitely give this place a visit!
Price: RMB40 (SGD8)
Address: 292 Changjiang Rd, Xuanwu, Nanjing, Jiangsu, China, 210018
15. Buy local goods at incredible prices at Shiziqiao Food Street (狮子桥)
Shiziqiao Food Street is, as its name suggests, a long stretch of local food shops selling anything from dumplings to strawberries. We visited in the day, but I reckon it would look better in the night with the many neon signs dotting the street.
Apart from food, there are some clothing stalls in the middle of the street but don't be fooled by the simple set-up. I picked up a top that cost a whopping SGD200.
If you see a stall selling strawberries, do buy them! At RMB6 (SGD1.20) per punnet and RMB10 (SGD2) for two, the choice was obvious. These were incredibly sweet and grown in the neighbouring town of Tangshan (汤山) and way cheaper than any strawberries we can ever get back home!
16. Chill out at Nanjing's very own Clarke Quay
1912 is a bar street conveniently located right next to the Presidential Palace. This street reminded me so much of Clarke Quay with all its Western-style cafes, bars and funky clubs. This is where you should be if you're looking for a chilled night out.
One thing I noticed about China is that there are many karaoke lounges and clubs but very few bars for drinks, so 1912 is truly a gem. Apart from bars there are also many restaurants offering anything from Chinese food to Middle Eastern fare, so you're bound to find something you enjoy eating here.

We got big butts and we cannot lie. 
The best part about 1912 bar street is that even though the shops and eateries there are modern, they're housed in old-fashioned buildings that give this place a lot of character.
Address: Nanjing 1912 Street, Xuanwu, Nanjing, Jiangsu, China, 210000
How To Get Here: Take the metro to Presidential Palace station (总统府)
17. Sample rustic home-style cooking 

Shredded potato (土豆丝)
Nanjing food was simple, yet packed full of flavour. I particularly enjoyed how homely the food was with its rustic presentation and simple ingredients.

Spicy braised beef noodles (红烧牛肉面)

Handmade beef dumplings (牛肉水饺)
Nanjing is also home to a large minority of Hui Chinese who are are predominantly Muslim. As a result, you'll find numerous Halal (清真) restaurants scattered all throughout Nanjing. There are also numerous beef noodle stalls selling delicious braised beef noodles (红烧牛肉面) and handmade beef dumplings unique to the region of Lanzhou (兰州).
Customize your holiday with Scoot flights to multiple cities in China! 
Scoot flies to several cities in China including Hangzhou and Nanjing, which means you can fly to one city and return from another regardless of the city you start from! With a relatively short flying time at just under 5 hours, Hangzhou and Nanjing are the perfect destinations for a short getaway.
The afternoon flight time also means you don't have to wake up at ungodly hours in the middle of the night to drag yourself to the airport, but you'll still arrive with ample time to spare for a hearty supper at Hai Di Lao!
Scoot is having a special promotion for flights to Hangzhou and Nanjing Simply quote 'TSLSCOOT' at checkout for an awesome 20% off. Good things must share!
---
This post was brought to you by Scoot.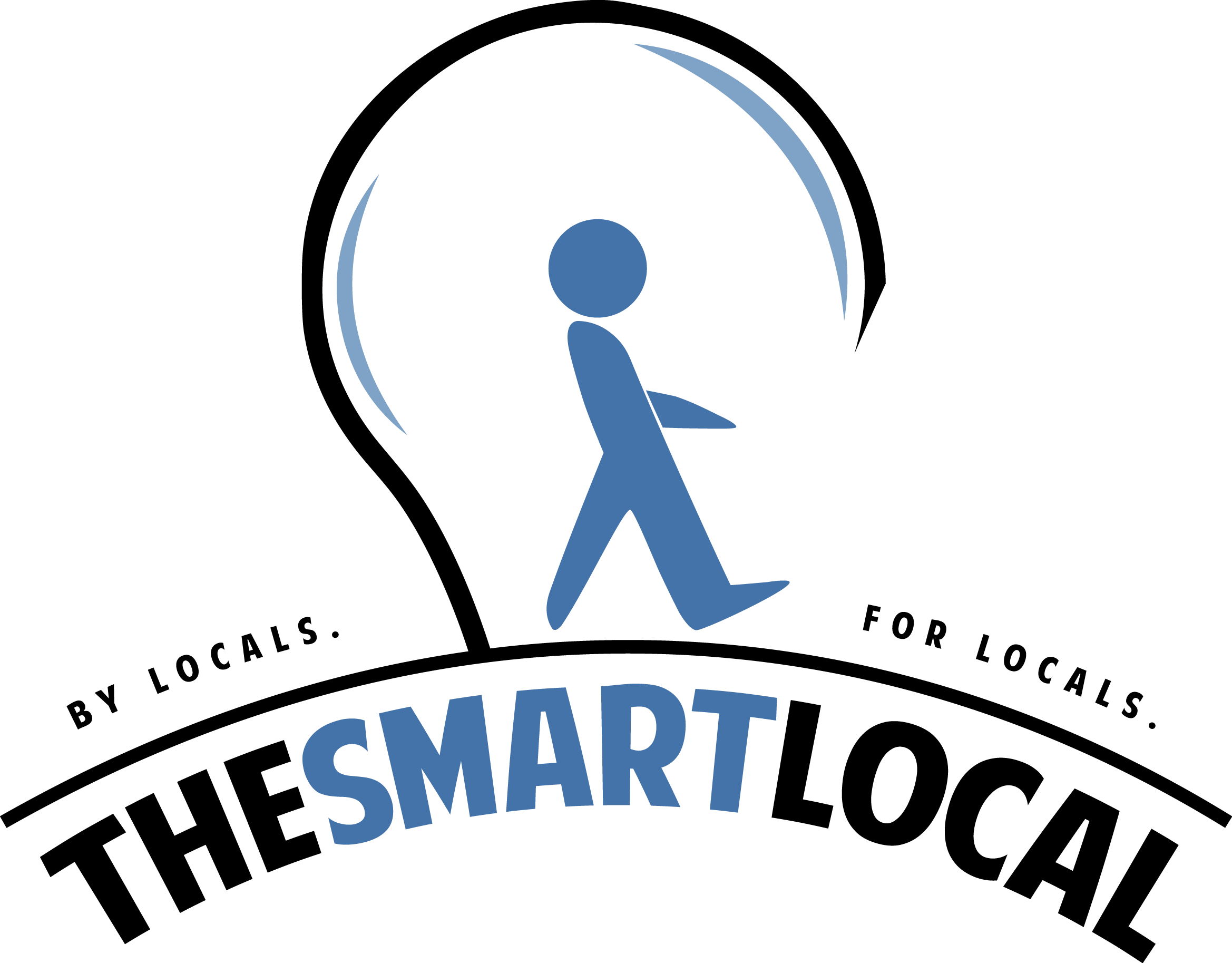 Drop us your email so you won't miss the latest news.