Korean hair salons in Singapore
---
K-dramas may have set unrealistic expectations in romance with their melodramatic love lines, but there's at least one thing that's realistic about them: hair. Those soft waves, curtain bangs, and milk tea colours made popular by your fave K-drama actors and K-pop idols are completely achievable at Korean hair salons in Singapore. 
Here are 10 we've found that will give you hair like these unnies and hyungs:
---
1. Bada Hair – Seamless balayage effects
---
Bada Hair is the newly rebranded LeeKaJa, a renowned hair salon chain in Korea frequented by K-pop artists like 2NE1 and Big Bang. New name aside, they still provide the same Korean hair services they've become known for, such as their seamless balayage that looks more natural than chunky highlights.
Prices here start from $50 for a haircut for men and $60 for women. If you're looking to add style, prices start from $150 for a perm and $200 for rebonding. Colouring rates range from $120 to touch up roots up to $270 for a full head of highlights, with bleaching and toning charged separately from $80-$140.

Image adapted from: @badahair.sg, @badahair.sg
A common misconception is that dyeing your hair will make it frizzy and dry. That's not entirely true, especially if you have your locks coloured by the stylists here. You can still get beautifully coloured hair without that air-fried texture thanks to their ammonia-free hair dye. The formula provides long-lasting colour without draining moisture from your hair cuticles.
If you're unsure of what to get, Bada Hair provides free consultations. You don't need an appointment for this, just walk in to enquire at the salon. Once you're certain of the style you're looking for, it's recommended that you book an appointment via WhatsApp.
Address: 333A Orchard Road, #03-13 Mandarin Gallery, Singapore 238867
Opening hours: Sat-Thu 10am-8pm | Fri 10.30am-8pm
Contact: 8133 0818 (WhatsApp only) | Bada Hair website
---
2. Hair Plus Korean Salon – Senior stylists trained in Korea
---

Image adapted from: Hair Plus Korean Salon, Hair Plus Korean Salon
The senior stylists at Hair Plus Korean Salon earned their chops in Seoul before coming to Singapore, so you know you're getting legit Korean hair styling here.
They offer a number of styling services, including cut, colour, and treatment. But this salon is best known for its perms, of which they offer 9 different kinds such as C-Curl Perm (from $230) and Volume Rebonding (from $240).
Of course, these treatments aren't just for the ladies. Boys can get perms too, which Hair Plus Korean Salon does specially for men. If you'd like more volume or are ready to move on from random spikes that were popular 20 years ago, opt for their Down Perm (from $80). It relaxes stiff, stubborn hair so it lies flat instead of sticking out like a sea urchin.

Image credit: Hair Plus Korean Salon
If you're looking to get your hair done here but can't bear to spare that much money, fret not because promotions aren't a once-in-a-blue-moon situation here – they roll them out monthly. 
Till 31st March 2023, they have promos on treatments to deal with common issues such as frizzy hair and dry scalps such as 20% off their Moisture Essence Treatment. Or, score up to 50% off Scalp Renew Treatment (from $120) when you get a haircut done from Monday-Thursday.
The salon is strictly by-appointment only. You may call to book a slot or drop them a message via the Hair Plus Korean Salon contact page.
Address: 3 Temasek Boulevard, #03-338/339 Suntec City (Tower 2), Singapore 038983
Opening hours: Mon-Sat 10am-8pm | Sun 10am-7pm
Contact: 6235 5883 | Hair Plus Korean Salon website
---
3. Jo:Hwa Hair & Living – Led by an award-winning Korean stylist
---

Image credit: @johwa.sg
Get cosy at Jo:Hwa Hair & Living with their spacious nordic interiors. At first glance, the white walls and wooden floors don't give any implication that you're stepping into a salon. However, take a seat and you'll realise otherwise. 
Despite being a small team of 2, both stylists have years of experience under their belts. Jun Park, their head stylist, has won 2 awards from Sassoon Academy, while co-founder Jacob Kim is a celebrity stylist who is often booked for editorial photoshoots around the world.

Image credit: @johwa.sg
Their haircuts are on the pricier side starting from $100 but for good reason. For those who don't fancy picking a style out of an outdated lookbook, put your trust in the stylists, as they use a face-framing technique that best suits your features.
After a cut, get pampered with one of their signature head spas (from $120). Their En Foret Headspa ($350) is a 70-minute session that includes a rhythmic water fountain that massages your head and scalp. This is coupled with aromatherapy to help put you in a relaxed state.
Since the team is small, there are only a few available slots daily, so it's best to make a reservation far in advance to not be disappointed. You can contact the team via WhatsApp to check when books are open for a hair appointment.
Address: 15 Stamford Road, #01-64/65 Capitol Kempinski Hotel, Singapore 178906
Opening hours: 10am-9pm, Daily
Contact: 8860 6741 (WhatsApp only) | Jo:Hwa Hair & Living website
---
4. Suchehwa By Ted Hair Salon – 7-step intensive treatment
---

Image credit: Suchehwa By Ted Hair Salon
Suchehwa By Ted Hair Salon is spearheaded by experienced stylists who've spent years honing their craft in Korea. Directors Ted Kim and Ji An themselves have both worked on a long list of clients that include celebs and models for Seoul Fashion Week before they came to Singapore to run their own hair salon.

Image credit: @ted_kim_sg
Signature to the salon is their 7-Step Korean Suchehwa Treatment (from $250) that remedies brittle strands into silky smooth locks. The procedure makes sure of a combination of protein-rich gels and creams to strengthen hair cuticles. It also includes misting and a leave-in restoration cream to moisturise hair ends, so you'll walk out with bouncy, shiny hair.
Other services here include the usual perm (from $160) and straightening (from $200), as well as colour (from $150). If you're happy with your current hair but just want something fancier for a special occasion, the salon also offers styling services from $45 for a wash and blow. More glamorous updos are available from $200, regardless of your hair length.
Address: 9 Penang Road, #02-01, Singapore 238459
Opening hours: 10am-8pm, Daily
Contact: 6574 9798 | 8831 9798 (WhatsApp only) | Suchehwa By Ted Hair Salon website
---
5. J's Salon – Also has makeup & facial services
---

Image credit: J's Salon
For those that don't have the time to visit a bunch of salons and aestheticians for your monthly grooming needs, check out J's Salon – a one-stop place to get your hair, makeup, nails, and facial done.
The salon offers a number of trendy Korean styles such as balayage and ceramic perms that add volume and curls to finely textured hair. Besides styling, you can even consult their in-house trichologist for a scalp analysis, especially if you struggle with scalp-related issues like hair loss.

Image adapted from: @jssalonsg
While you're here, you can also book yourself a body massage or facial for a full-body pampering session. These treatments incorporate the use of machines and technology to target specific problems such as skin cell regeneration and blood circulation.
Walk-ins are available at J's Salon but it's recommended that you call ahead first before dropping by just in case they're fully booked for the day.
Address: 392 Havelock Road, Level 3 Grand Copthorne Waterfront Hotel, Singapore 169663
Opening hours: Tue-Sun 10am-9pm
Contact: 6733 3882 | J's Salon website
---
6. Style Na Hair by Joel Park – "Botox" hair treatments
---

Image credit: Style Na Hair Korean Salon by Joel Park
While stylists at StyleNa Hair by Joel Park are all trained and experienced, each one has their own specialty in hairstyles like Korean perms, rebonding, and men's hair styling. If there's a specific look you're hoping to achieve, you'll be able to pick your own hair expert when you make an appointment. 

Image credit: @stylena_bella
All that bleaching, dyeing, and perming can do extensive damage to your hair, which is why this salon also offers a Botox Hair Treatment (from $275). Don't worry, there are no injections required; it's actually a deep conditioning keratin treatment. 2 options are available: Violet, which straightens unruly hair, and Vanilla, which restores moisture into dry ends.
Style Na Hair by Joel Park accepts walk-ins until 5pm for more complex services such as colour and perm. Otherwise, you can make an appointment online or through WhatsApp. 
CompassOne outlet
Address: 1 Sengkang Square, #04-03 CompassOne, Singapore 545078
Opening hours: Mon-Sat 10am-9pm | Sun 10am-8pm
Contact: 6388 4247
Parkway Parade outlet
Address: 80 Marine Parade Road, #02-67 Parkway Parade, Singapore 449269
Opening hours: Mon-Sat 10am-9pm | Sun 10am-8pm
Contact: 6348 8035 | 9836 1918 (WhatsApp only) | Style Na By Joel Park website
---
7. Myeongdong Hair Studio – Affordable neighbourhood salons
---

Image adapted from: @myeongdonghairstudio, @myeongdonghairstudio
Think of Korean hair salons and you might think of chic ones in the heart of town. But you can now get such hair services right in the heartlands. With 10 outlets across Singapore from Pasir Ris to Choa Chu Kang, Myeongdong Hair Studio makes getting K-drama hair possible without leaving your 'hood.
Prices are affordable too, with haircuts for men at $20 and women at $25, and Korean-style perms and rebonding from $288. They also make sure to use hair products from trusted hair care brands such as Mucota and L'Oreal, so you know your hair is in good hands.
The salon chain is popular, so reservations are required for all locations. You'll have to book an appointment online at least 2 days in advance for any hair service.
Full list of Myeongdong Hair Studio locations.
---
8. Palette Hair Korean & Japanese Salon – Hijab-friendly
---

Image credit: Palette Hair
Not only is Palette Hair Korean & Japanese Salon economical, it's also inclusive. Their VIP rooms are specially designed for a Muslim-friendly experience so those wearing hijabs can have a comfortable space to pamper themselves. Plus, it doesn't cost extra to book these private spaces.
Price-wise, the salon offers services from $38 for a cut, wash, and blow. More creative 'dos like perms start from $208, while hair colouring is $138 for the full head. 

Korean wave perm.
Image credit: Palette Hair
Furthermore, first-timers to the salon can score discounts as well, such as $129 for a Korean wave perm or $69 for Japanese hair dye. These include a hair shield, which extends the life of your new hair job, so you don't have to return to the salon regularly.
No appointment is necessary at this salon and walk-ins are welcome. Do note that certain styles such as colour, perm, and straightening treatments require a few hours in the salon chair, so come way ahead of closing to prevent from being turned away.
Address: 371 Beach Road, #01-25, Singapore 199597
Opening hours: 11am-8pm, Daily
Contact: 9450 2112 | Palette Hair Korean & Japanese Salon website
---
9. Walking on Sunshine – A salon, cafe & art-jamming studio
---

Image credit: @walkingonsunshine.sg
Walking On Sunshine isn't your typical Korean hair salon. For one, they've got IG-worthy interiors with their hanging plants and floral decor that will make your post-hair makeover selfies pop.

Image adapted from: @walkingonsunshine.sg, @walkingonsunshine.sg
The salon works on a tiered pricing system, where haircuts start from $50, depending on the stylist you book. If you prefer the more experienced hands of a senior director, you'll be looking at $120 for your hair cut. All their services also come with an 8-day warranty, where the salon will fix any concerns with your new look free of charge.

Image adapted from: @ftlof.sg, Walking On Sunshine
They aren't just a salon though. You can literally spend a whole day here with their on-site cafe and integrated art jamming studio. Their cafe menu boasts delectable Korean fusion food that includes items such as Buttercream Latte (from $7) and Kroffle (from $6.90). 
At the art jamming studio, you'll be able to create your own acrylic masterpiece on canvas for just $45. Each session comes with all materials provided, as well as a $5 drink voucher and $50 off your next hair appointment at the salon.
While you won't need a reservation for the cafe, both the art jamming and salon will require prior appointments to be made via WhatsApp.
Address: 181 Orchard Road, #03-07 Orchard Central Singapore 238896
Opening hours: Sun-Fri 10am-8pm | Sat 10.30am-8pm
Contact: 8877 8800 (WhatsApp) | Walking On Sunshine website
---
10. Mago Korean Beauty Salon – Take care of your nails here too
---
For trendy and fashionable hairstyles that are popular among Korean celebrities, head down to Mago Korean Beauty Salon. Their portfolio includes hair styling for both local and Korean influencers, so you can be rest assured that the stylists know what they are doing. 

Image adapted from: @magosalon, @mago_mj
Of course, the hairstyles aren't the only trendy ones here. They are equally on top in their nail game, dealing out milk bases and glitter French tips that are all the rage in Korea right now. You can book yourself a manicure (from $20) and pedicure (from $25) at the same time as your hair appointment so you can pamper your nails concurrently.
Walk-ins are welcome at this salon but you can also make an appointment via WhatsApp as well.
Address: 26C Lorong Mambong, Singapore 277685
Opening hours: Tue-Sat 10am-8pm | Sun 11am-7pm
Contact: 6694 4948 | 9231 0216 (WhatsApp only) | Mago Korean Beauty Salon Instagram
---
Where to go for Korean hair services in Singapore
---
If you want to makeover your hair to give it a little more chic, look no further than these Korean hair salons. They don't only make you look good, but they also prioritise hair health thus reducing frizz for easy to manage locks. 
It may be too late to be a K-pop idol, but it's never too late to look like one.
More content on beauty needs:
---
Cover image adapted from: Palette Hair, @myeongdonghairstudio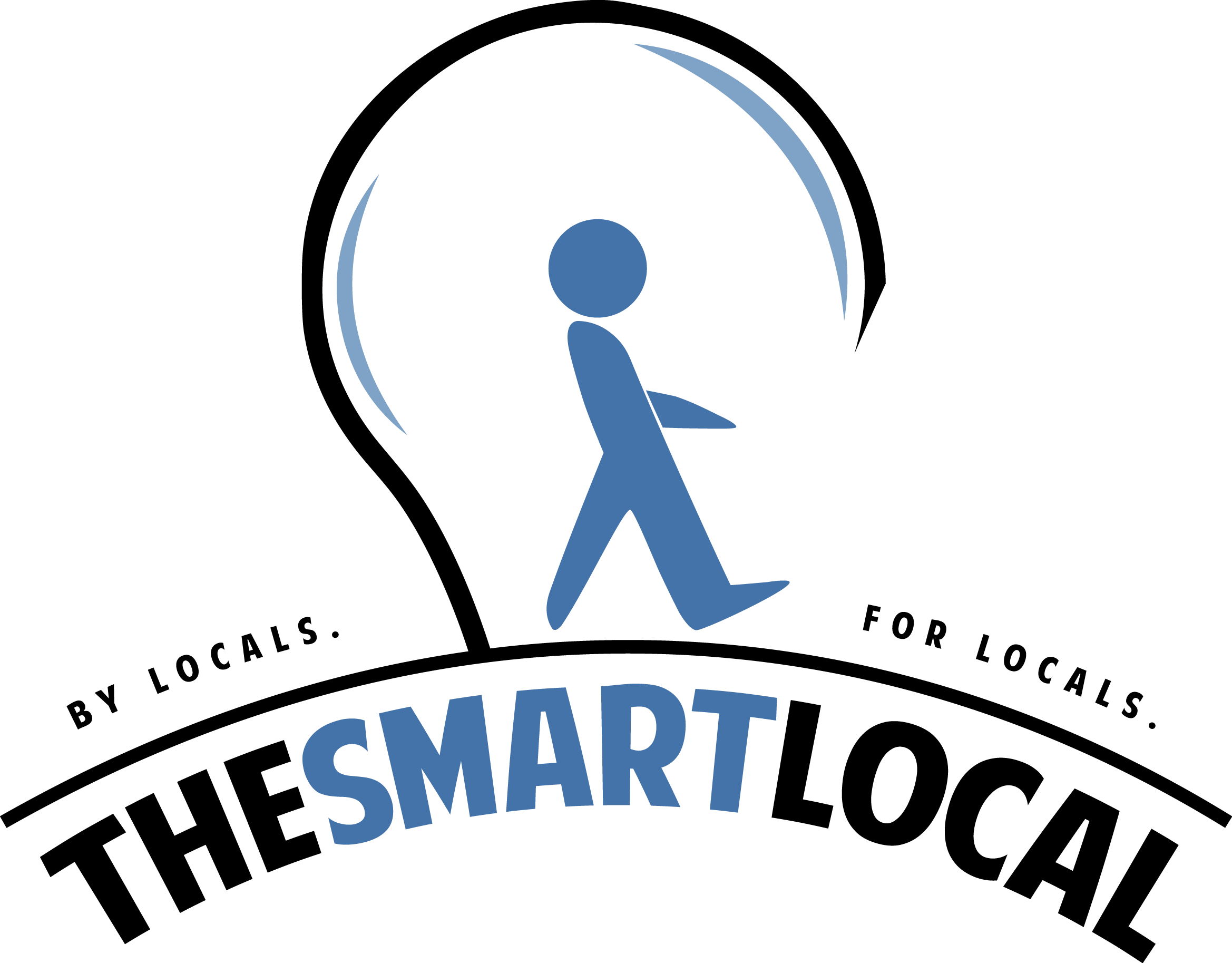 Drop us your email so you won't miss the latest news.