Makeup and beauty hacks
---
From colourful cat-eyes to glossy lips, everyone counts on their own tried-and-trusted beauty routine to look sharp throughout the day. But for those extra-busy days where we're running around the clock, these eight makeup and beauty hacks might help you squeeze in a few bonus winks of beauty sleep while unlocking the full potential of your products for an extra-recharged look. 
P.S. Read till the end to find out how to get up to 30% off beauty and skincare products at Amazon.sg's Beauty Fair.
---
1. Powder lashes before mascara for more volume
---
Take a page out of the Kardashians' book with big and bold lashes to make your eyes look all the more appealing. But for those resorting to applying falsies or 10 coats of mascara for a more luscious look, it can be a time-consuming process especially if you're constantly rushing out the door. 
Instead, lightly dust your lashes with a gentle coat of loose powder after your first coat of mascara for extra volume. Lock it in with a second coat of mascara, which also helps to conceal the "dustiness".
Try: Maybelline Hypercurl Volume Express Mascara (15% off, U.P. $17.90) combined with Revlon Loose Finishing Powder (30% off, U.P. $29.90).
---
2. Use micellar water wipes for quick cleansing in the morning
---
For folks who are out and about for hours on end, it's essential to start your morning routine with a thorough facial cleanse. Before you slap on your products, opt for micellar water wipes to help you remove oil, grease and dead skin cells.
Billed as an all-in-one cleanser, makeup remover, and moisturizer, these wipes help to cleanse your pores while preventing redness and blemishes – ensuring a fresh start to your morning makeup routine. 
As a bonus, these wipes are commonly available with gentle formulations that ensure your skin is kept hydrated with glycerin.

Image credit: Bioderma
Try: Use the Bioderma Sensibio H2O (25% off, U.P. $41.90) for extra cleaning and freshness in the morning.
---
3. Dust translucent powder over lip tint for lasting colour
---
Reapplying your lipstick after a meal or a few sips of a drink can be annoying. If you feel like your lipstick isn't quite sticking, a little mix of makeup products can keep the color in place.
To help the coloration to sink into your lips and stay all day long, a little dust of translucent powder will give a matte look and a burst of color for the morning. As a bonus, it also keeps your pout extra-plushed. 
Image adapted from: @ggo.mu, @bourjoishk
Try: Peripera Ink Tint Serum (25% off, U.P. $18.26) before finishing it off with Bourjois Loose powder (up to 40% off, U.P. $20.80). 
---
4. Apply nude or white liner to widen eyes and accentuate brows
---
While darker shades of eyeliner are more common, thick strokes can accentuate the shape of your eyes.
Tired skin and puffy eyes aren't the best looks to start the day. If even multiple cups of coffee don't seem to be helping with those signs of fatigue, get a quick boost for that 9AM meeting by simply switching out your eyeliner.
The same way you highlight your cheekbones for a sharper look, using a lighter shade along your waterline can make your eyes appear brighter. For wider, fuller eyes, you can also dab nude eyeliner in the inner corners of your eyes, before blending it out for a natural look. 
Likewise, if you want your eyebrows on fleek, apply a thin stroke of white eyeliner directly under your brows, and then blend it to remove the harsh edges. 
Try: Use the Pupa Milano Natural Side Eye Pencil (35% off, U.P. $12.52) for dramatic highlights. 
---
5. Use toner as a face mist to stay hydrated through the day
---
Image credit: Zula
While face mists are known to give your skin an instant boost of hydration, face toners can also provide that extra moisture while boosting your complexion for that picture-perfect selfie glow.
Placing a few drops of toner onto a cotton pad, apply it with broad sweeps across your face to smoothen your skin in the mornings. And if you're busy running errands for hours on end, fill a spray bottle with a mixture of toner and water for easy hydration while you're on the move.
Try: Aqua La Pure Skin Toner (22% off, U.P. $21.90) for further smoothing and hydrating complexion
---
6. Use upwards strokes with concealer for a face-lift effect
---
Concealers are a godsend for masking blemishes and pimples. But if you find yourself slathering it on to no avail, try switching up your technique before you throw out your product in frustration. 
When it comes to technique, most of us either use strokes or might have heard that inverted triangles work best. But if those aren't giving you the results you're expecting, try going for upward strokes instead.
Not only does this method provide a "face-lifting" effect, it targets and enhances tough-to-reach spots such as the inner and outer corners of the eye, and corners of the nose and lips. 
Try: Max Factor Facefinity All Day Flawless 3 In 1 Foundation (30% off, U.P. $21.46) for a natural face-lift effect.
---
7. Squeeze excess serum from your mask onto your neck and other areas
---
As rejuvenating as it is to end the day with a cooling sheet mask, they often come with an unusually large amount of serum. After peeling off the mask, don't let the serum go to waste and instead squeeze the excess liquid into a small container.
But even if your sheet masks aren't dripping with serum, you can still maximise their mileage by using the masks to massage your neck, arm, and palms to pamper these other sensitive areas. For extra smoothness, apply a light moisturizer after removing your sheet mask to effectively lock those active ingredients into your skin.

Image credit: a'kin
Try: A'kin Australian Tea Tree Oil Detoxifying Face Sheet Mask (25% off, U.P. $5.90) can help detoxify and rejuvenate your skin.
---
Bonus: Layer with vaseline to make your perfumes last longer
---
This hack can help your fragrances stay strong even on dates after a long day at work
Apart from looking sharp, smelling great is equally important when it comes to making an impression – whether at work or for date nights. If you're running out of excuses to head to the ladies for extra spritzes of perfume throughout the day, smear a pinch of vaseline after applying your fragrance to help it linger a little longer.
The science behind this hack lies in the ability of the ointment to hold the fragrance onto your skin longer. For maximum effect, you'll also want to apply perfume to your pulse points – which include spots behind your ears, the base of your throat, or even inside of your elbows, knees, and wrists. These heat-radiating patches of skin will help your fragrance diffuse more effectively. 
Try: Calvin Klein Fragrances (20% off, U.P. $49.90) for a longer-lasting scent.
---
Level up your morning routine with genius hacks and products from Amazon Beauty Fair
---
Whether you're looking to save time each morning or get the most out of your treasured makeup products, these hacks will help take your daily beauty routine to the next level. With these hacks on hand, and beauty products available at attractive prices during the Amazon Beauty Fair, you'll be sure to get the results you've been longing for.  
Happening from now till 28th September 2021, you'll be able to get 30% off beauty and personal care products. Ranging from skincare and haircare to makeup and fragrances, these deals will be available across top international brands like Arden, Philosophy and Silkygirl, Korean and Japanese cult favourites like Laneige, Obagi, Lululun, and up-and-coming home-grown ones like Skin Inc.
For those looking for a gift for bae, you'll find plenty of men's grooming essentials on offer too – alongside categories like nail care for a tip-top mani-pedi that'll last the test of time.
---
Get free islandwide delivery with an Amazon Prime membership 
---
For extra savings and convenience, sign up for an Amazon Prime membership, which comes with a long list of additional perks at just $2.99/month. This includes free domestic one-day delivery when you shop on Amazon.sg or the Amazon app (Amazon for iOS | Amazon for Android). 
If you're looking for products from the US – whether it's skincare products or not – you'll also get free international delivery for eligible orders over $60. 
Likewise, spend a minimum of $60 on Amazon Fresh – which has tens of thousands of items such as groceries and household items – and you'll get free two-hour delivery – perfect for urgent gifts and last-minute essentials. You'll also get to pick from various beauty and personal care products including oral care, makeup and fragrances for a quick fix. 
Before you snag your membership, check out the free 30-day Amazon Prime trial if you're a first-time user. 
With simple and affordable beauty products like powder, concealer, toner, and face mist, you'll be able to boost your look while keeping things efficient each day.
---
This post was brought to you by Amazon.
Photography by Zhou Jinquan.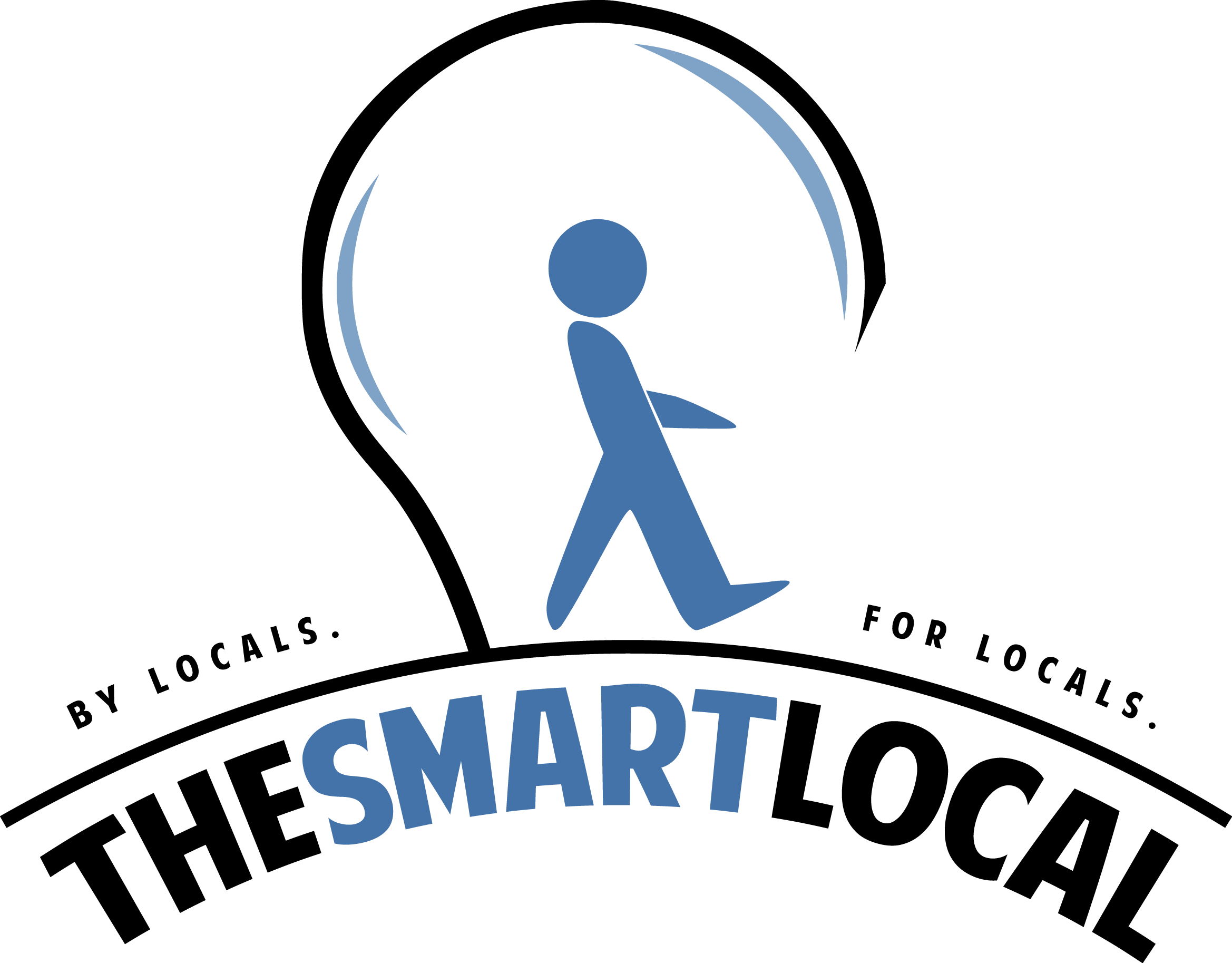 Drop us your email so you won't miss the latest news.