Hotel 81 Singapore – Hourly rates budget hotel chain
---
So … let's address the elephant in the room. While "love hotels" are known to be a thing in Japan, Hotel 81 is like Singapore's unofficial version where couples can get some alone time for bookings as short as 2 hours. The general sentiment is that the budget hotel chain leans more towards lupsup or sleazy though, and stays here are commonly kept a hush-hush affair. 
With so many Hotel 81 locations throughout SG – 26 to be exact – it's kind of hard to avoid their signature light blue facade and distinct signboard. For those who have ever stopped just shy of venturing past their strategically-frosted doors for fear of being judged or not knowing what to expect, this first-hand account is for you.
---
Hotel 81 review – How my $117/night stay at the Bugis branch went 
---
Room & amenities
---
All Hotel 81 branches are 2-star hotels, but don't be put off by the $100+ per night price tag. I opted to splurge a little on the fancier Deluxe Queen room ($117/night) that comes with a view, but the basic rooms are priced from around $80/night.

Image credit: Renae Cheng
Those who are cultured would recognise that the framed artwork is a "replica" of the famous painting: The Kiss by Gustav Klimt. And while I obviously wasn't expecting 5-star bedding, the mattress and pillows were of decent quality and I ended up having a pretty solid night's slumber.

The high windows and ledge for chillin' definitely give faux atas vibes – it'd be even more aesthetic if the view didn't consist of just a bunch of construction work.
Image credit: Renae Cheng
Of course, Hotel 81's main selling point is their hourly rates, offered by few other hotels in Singapore and ideal for folks who just need to shack up for a few hours instead of overnight. Hey, no judgement!
Cards on the table, my uni was located walking distance from a Hotel 81 branch and I was so sleep-deprived as a student that I've ever considered paying for a 2-hour stay just to take a power nap. True story.

Apparently I'm not the only one; this conversation took place between me and a colleague who had no prior knowledge of me having the exact same idea.
Image credit: Renae Cheng
Hotel 81's hourly rates start from $30 for 2 hours, and $15 for each subsequent hour. These rates differ across branches though, with the lower prices offered at Geylang locations and markups of about $10-$20 at prime city centre locations – so it's best to call in and check beforehand.
Another hot tip: hourly stays are strictly for walk-ins only, whereas overnight stays require prior booking either online or over the phone.

Image credit: M2 M.
To give you an idea of what the basic rooms are like, think a windowless cabin with very little walking space around the bed. But most, if not all, of the amenities I'm about to go through will be available nonetheless.

Image credit: Renae Cheng
First off, you'll be welcomed by a little tray of complimentary refreshments. We stan having a free mini bar-esque experience, even if it is 1 single sachet of coffee and tea each. Guess you and your partner will have to duke it out on who gets what!

Image credit: Renae Cheng
The rooms come with essentials like a mini fridge, safe, vanity stool, dustbin, and hangers which are fascinatingly chained to the cupboard under the TV. It begs the question, who has been stealing hangers such that Hotel 81 had to make this executive decision?

Image credit: Renae Cheng
You may feel a little bamboozled as the TV lists cable channels like HBO, Celestial Movies, and so on – but the cable subscription seems to have expired so you'll get a "Signal lost" screen should you scroll to those channels. The standard local channels are available, namely CNA, Channels 5, 8, U, Suria, and Vasantham. And, to my pleasant surprise, the TV has YouTube.

Image credit: Renae Cheng
Another welcome surprise: a hairdryer. If you're wondering why I didn't photograph the other drawer, stay tuned… I'll delve into the musty, dusty, crusty aspects of Hotel 81 a lil later. But for now, onto one of the most important factors of a hotel room that has the potential to make or break the entire experience:
---
Bathroom
---

Image credit: Renae Cheng
I held my breath – in anticipation, and also for fear of gnarly toilet fumes – but was once again pleasantly surprised when I swung the bathroom door open. For those keeping count, this is the 3rd time I've been pleasantly surprised in this little room tour, but then again I set the bar real low considering what we're working with.
A bathroom ledge? Fancy livin', here we come!

Image credit: Renae Cheng
Never have I expected to be so relieved by and grateful for the sight of a clean toilet bowl. Come to think of it, it looks pristine compared to some of the public restrooms I've had the misfortune to answer nature's call in.

Image credit: Renae Cheng
The room comes with 2 thick towels that are large and absorbent – very satisfactory, IMO. Curiously, Hotel 81 uses a tissue paper dispenser in place of toilet rolls. This also took the place of an in-room tissue box, which I found a bit of a hassle as I'd have to dash into the loo when I needed to wipe my mouth after meals or blow my nose when my sinus issues came a-knocking.

Image credit: Renae Cheng
There are also 2 dental kits, containing a toothbrush and baby-sized tube of off-brand toothpaste each. The toothbrush bristles are of the hard-as-rocks variety, so PSA for those with delicate gums: you may wanna pack your own soft-bristled toothbrush.

Image credit: Renae Cheng
Speaking of packing your own toiletries, don't be expecting Aesop-level shampoo, conditioner, and shower gel combos here. Instead, you get a dispenser of questionable "hair and body lotion" that's supposed to be an all-in-one cleanser and moisturiser for your face, hair, and body. 
Happy to report that it did do the job of making me feel clean without stripping my skin and hair of moisture, but those who are particular about their grooming regime can note to pack travel-sized toiletries to avoid potential breakouts or frizzy hair situations.
---
Cleanliness & hygiene
---
Now that we've concluded the room tour, time to circle back on what I mentioned about some aspects of the room being … less than pristine, let's put it that way.

Sticky stains and dirty mugs meant having to place my belongings elsewhere, and opting to drink from bottled beverages purchased from the nearby convenience store.
Image credit: Renae Cheng
Note that these aren't highlighted for the sake of scaring you away, but to keep you prepared so you can manage your expectations. After all, this ain't a swanky 5-star hotel. If you can deal with the possibility that your dwellings might not be 100% spick and span, your wallet-friendly staycay will go just fine.

Image credit: Renae Cheng
Remember the mystery drawer which I strategically left out of my room overview photo above? I pulled it open to find the kettle's base, but heavily stained with mystery brown marks and a horde of dust both on and around it. Suffice to say, I decided to just dabao the complimentary drink sachets home instead of doing any boiling during my stay.

Image credit: Renae Cheng
Dust was aplenty in hidden corners which I understand may not be the most pressing areas for the hotel staff to clean, especially when they're working with a speedy turnaround rate and a long waiting list for check-ins.
The dust-clogged sprinkler was particularly concerning as it was situated on the ceiling area right above the bed, making me fear that dust might rain on me, tsunami throughout my slumber. Thankfully, no major sinus issues to report. So it's more of an out of sight, out of mind kinda thing.

Image credit: Renae Cheng
In the ultimate test of mind over matter, and a common fear which I'm guessing many potential Hotel 81 guests share: questionable stains on linens which you will have to physically be in contact with. 1 on the bathroom mat, and 1 on the blanket. 
I wasn't too fussed since I could turn the bathroom mat over, and I simply flipped the blanket such that the stained side would be hanging off the bed instead. But should you encounter linens which are stained to the point where it makes you uncomfortable, the staff have stacks of freshly cleaned ones on standby.
---
What to expect at Hotel 81 – Check-in process & things to do nearby
---
For many Singaporeans, Hotel 81 is an establishment which you walk past and maybe steal a passing glance at, curious to know what lies within. Whether you're looking to alleviate your anxiety by demystifying the whole ordeal or are just plain kaypoh, here's a complete walk-through of the check-in process.

The entrance of Hotel 81 Bugis. Most of the branches have strategically positioned frosted strips on the doors for guests' privacy.
Image credit: Renae Cheng

Albeit small, the lobby features tasteful touches such as a framed painting and chandelier.
Image credit: Renae Cheng
To set the record straight once and for all, especially for those of you whose knees tremble at the thought of having to make eye contact with the hotel staff when you're there for some private time with bae – they will not judge you. This is their line of work, and they see hundreds of hotel guests coming in and out on the daily. 
And if it's being seen by other guests that bothers you, consider the fact that they are there as well, probably doing the same thing as you. So, live your best life! To make things easier if you're really super caught up on being "exposed", don a cap and mask as if you're a K-pop idol dodging paparazzi. But we guarantee you, nobody's gonna bat an eye.

Image credit: Renae Cheng
After you produce photo identification and pay for the duration of your stay, you'll be handed your room key. Shoutout to Hotel 81 for keeping it old-school with an actual key instead of the modern hotel key cards – very vintage indeed.

Image credit: Renae Cheng
Here's how a typical floor looks. As the rooms are packed fairly close to one another, don't expect too much soundproofing. Also, do note that the room types accommodate a maximum of 2 pax each, except the Superior Plus suites (from $134/night) which can fit up to 3 pax.

The graffiti mural really helps solidify Bugis as an art enclave, and wouldn't you know it – Hotel 81 seems to blend right in.
Image credit: Renae Cheng
Majority of Hotel 81 branches are situated in highly accessible areas that are near MRT stations. They're also usually surrounded by tons of food options, from late-night porridge and mamak stalls near the 7 Geylang branches to Tiong Bahru cafes which are walking distance from the Hotel 81 Osaka branch.
If it's retail therapy you're after, you can also swing by malls in the vicinity such as Chinatown Point, located just across the road from Hotel 81 Chinatown. Or, like me, head to Hotel 81 Bugis which is a short walk from Bugis Junction, Bugis+, and the famed Bugis Street.

Nothing like pairing your Netflix sesh with a BBT and street food haul from Bugis Street.
Image credit: Renae Cheng
---
Is Hotel 81 a sleazy place?
---
Now that you have a glimpse into what Hotel 81 is like, we hope that it somewhat dispels the long-standing stereotype that it's purely for – pardon our French – piak piak sessions. I'll be the first to admit that I once held such beliefs, till I experienced a Hotel 81 staycation for myself and also heard stories from Singaporeans who've roomed there.

Not gonna lie, the bed tray made for excellent snacking in bed as well as laptop usage. Petition to make Hotel 81 the go-to for affordable Work From Hotel sessions?
Image credit: Renae Cheng
The anecdote which left the deepest impression would have to be that a friend of a friend is in a happy marriage, and they literally have their own house. Yet the couple still goes on Hotel 81 staycays from time to time just to have a little adventure away from the mundane – without needing to break the bank on swanky boutique hotels which charge upwards of $200/night.

Verdict after staying at Hotel 81 for a night? 8/10, would recommend. Minus 2 points for the dust bunnies and mystery stains, but nothing serious enough to be a real deal-breaker.
Image credit: Renae Cheng
These negative impressions exist because we tend to make something out to be gospel without even finding it out for ourselves. And it could be holding us back from otherwise enjoying an affordable staycation, a fuss-free sleepover, or that much-needed alone time with bae when you can't find alternative places.
Let all those preconceived notions go, and Hotel 81 is literally just that; a hotel.
For more debunking of stereotypes and behind the scenes discoveries, check out:
---
Cover image credit: Renae Cheng
Originally published on 10th February 2023.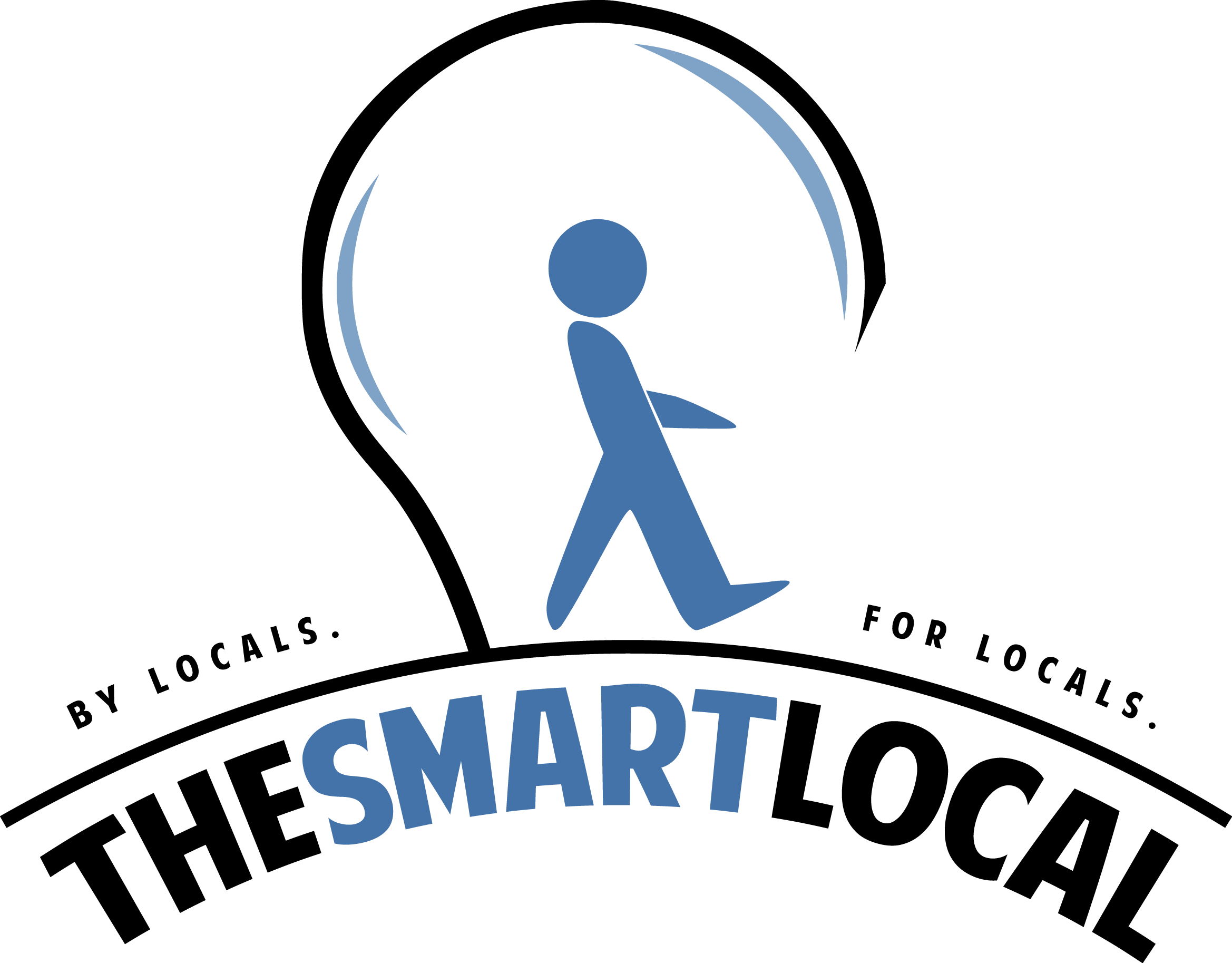 Drop us your email so you won't miss the latest news.