HomeTeamNS Bedok Reservoir East Villa
---
East side, best side, they say. And now, there's a new staycay spot that's popped up in Bedok Reservoir.  We're talking about HomeTeamNS Bedok Reservoir clubhouse – the new hang-out place that caters to HomeTeamNS members. 
Here's a first look at the newly-opened HomeTeamNS Bedok Reservoir East Villa, which comes with facilities such as an infinity pool and 3-storey villas with an attached BBQ pit.
---
Villa with Bedok Reservoir views
---

The high ceiling in the living area gives the villa an atas feel so you can live out your tai tai dreams.
Called East Villa, the chalet consists of 10 villas – of which 6 have unobstructed views of the tranquil reservoir. All 10 villas have 3 storeys with a rooftop terrace – where you can gaze at the night sky while having a heart-to-heart with your fam or kakis.
Following its opening, we had an opportunity to stay overnight at the Premium Reservoir villa – which, true to its name, looks out to a clear view of the surrounding landscape. Walking in, you'll immediately notice the high ceiling which has a unique spiral lighting fixture at the centre. The spacious area is perfect for big gatherings.

There are wide windows which let natural light in – so the whole space feels bright and airy. 
Similar to the other villas, the Premium Reservoir has 3 bedrooms. The rooms each have different beds – 1 king, 1 queen, and 2 single beds. Those with babies can even request cots for free, subject to availability. All bedrooms are equipped with a Smart TV with YouTube and local channels to keep you entertained before going to bed. 
Rest assured your stay here will be pretty comfy with 2 bathrooms at your disposal – so no need to tahan while waiting for other to finish showering. Towels, shower gels, and even a hairdryer is provided, so trust us when we say you can jump into full staycay mode here.

---
Host BBQ gatherings & chill at the rooftop terrace
---
Chalets are almost synonymous with BBQs in Singapore. That said, you'll be glad to know that there's a sheltered BBQ pit that's attached to the villa. There's also no need to worry about stocking up on charcoal and fanning those flames as the grill here is electric. Simply turn it on like you would with a gas stove, and get cooking.
There's also a nifty "keep warm" function so you can chit-chat away without worrying about your food getting burnt or going cold. We recommend bringing wire netting or laying the grill with aluminium foil so you can roast sausages and bite-sized wings. 
Your food options aren't just limited to BBQ food, of course. If you need to whip up a dish or heat up soups and sauces, there are utensils available in the kitchenette – think pots, pans, spatula, and tongs. You'll also find plastic cups, plates, and cutlery suitable for kids. 
If you always joke about burning the house down when you cook, the stove comes in the form of an induction hob with 2 burners. There's also a water purifier on the kitchen counter for hot, cold, and lukewarm water on demand. Just grab a cup to make your bev of choice – with free instant coffee, milo, and tea sachets to enjoy.
---
Free games such as Street Fighter 2
---
No entertainment? No problem. Your bonding activities are also sorted, as our villa came with a free retro gaming console. It was easy to boot up and we had access to a myriad of games such as Street Fighter and other car racerss. And, drum roll … these consoles are free-to-use for guests.
For those who prefer kicking it up old school, board games are available at an additional cost. You can even plan a classic get-together with a mahjong night – just rent a mahjong table ($10/day) and tiles ($15/day). Not enough seating? You guessed it – you can rent chairs ($1/day) and a foldable table ($4/day). 
---
Keyless access to room & facilities
---

"Eh don't lose the keycard!" is probably a familiar line we've all heard during big group stays. 
You don't have to worry about that here. All you need to access your villa is the QR code generated on the HomeTeamNS Mobile App. Simply login with your email and phone number, then enter the OTP and voila! 
Since phones are something we often bring along with us, it is much less likely to be forgotten than a keycard. Plus, you can't really lose a QR code. Do take note that the QR code is refreshed every 10 minutes for security reasons. Plus point: you can share it with incoming guests so there's no need to go back and forth to fetch them from the access gate. 
---
Infinity pool & fitness gym with views of Bedok Reservoir
---
Besides the villas, you can also access the pool and gym with the HomeTeamNS Mobile App. Similarly, just log in and generate a QR code. With each villa booking, you'll get 10 entries into the pool and 4 into Fitness Workz Garage.
Now, we must say that a visit to the pool is a must. The main pool is massive with 6 lanes worthy of a training montage. There's also a super chio infinity pool for a scenic swim with views of the reservoir – perfect for pretending you're in a Pinterest-worthy hotel in Switzerland. There's also a small kiddie pool so the young ones can splash around, too.
You can also burn off the calories from your grand feast the night before with a trip to the clubhouse gym – Fitness Workz Garage. Start off with a warm-up jog on the treadmill or cycle with a view of the Bedok Reservoir to make your workout more rewarding.
Then, get the reps in with an extensive variety of exercise machines to train different parts of your body. If you're a spin enthusiast, there's a spin-cycle room where you can join classes or go solo. After your workout, cool down with a shower or wind down at the steam room.
---
Keep yourselves busy at HomeTeamNS Bedok Reservoir 
---
Georges @ Waterfront. 
If you decide to eat out or tabao food, there are plenty of options at the clubhouse. From Sri Bistani to Fun Toast, your dinner or brunch is sorted without having to take a bus to the nearest shopping mall. You can even go for a chill drinking sesh at Georges @ Waterfront after your BBQ gathering.

If Sri Bistari sounds familiar, it's because it's the iconic Ayam Penyet ($7) from Changi Village.
Besides that, take a breather with Yoga classes at Yoga Inc, or bring out your inner Ninja Warrior at Action Motion. There's also a slot machine room reserved for HomeTeamNS members if you're feeling huat during your staycation.
For more hangout spaces, check out the 2 lepak spots at the rooftop of the clubhouse called Mancaves, which you can book from $320 for 4 hours for bigger gatherings of up to 30 people. It's outfitted with activities like foosball and retro console games, as well as an outdoor BBQ pit right outside that's free for you to use. 
---
Rewarding our NS men for their service
---
After sacrificing at least 2 years to serve the country, SPF and SCDF NSmen can reward themselves with preferential rates at HomeTeamNS Bedok Reservoir. Room rates start from $400/night for off-peak and $500/night for peak bookings – you can view the full list of rates on HomeTeamNS' website. Unfortunately, public bookings are currently unavailable, but will be released in due time.
Given these facilities are here for our National Slayers, HomeTeamNS members get first dibs on East Villa bookings until 30th June 2023. Bookings will then be open to affiliate members and the general public afterwards.
HomeTeamNS members also get to book the villa 3 months in advance – so you can chope a spot early for your next staycation. To book a stay at the villa or take advantage of the clubhouse facilities, simply download the HomeTeamNS App to check for available dates. 
HomeTeamNS Bedok Reservoir Clubhouse
ADDRESS
900 Bedok North Rd, Singapore 479994
Opening Hours: Thursday 10:00 AM-08:00 PM Show Time Hide
| | |
| --- | --- |
| Monday | 09:00 AM-09:00 PM |
| Tuesday | 10:00 AM-08:00 PM |
| Wednesday | 10:00 AM-08:00 PM |
| Thursday | 10:00 AM-08:00 PM |
| Friday | 10:00 AM-08:00 PM |
| Saturday | 09:00 AM-09:00 PM |
| Sunday | 09:00 AM-09:00 PM |
In the meantime, check out these other cool staycation spots:

---
This post was done in collaboration with HomeTeamNS. However, all opinions are ours.
Photography by Emilyn Cheng.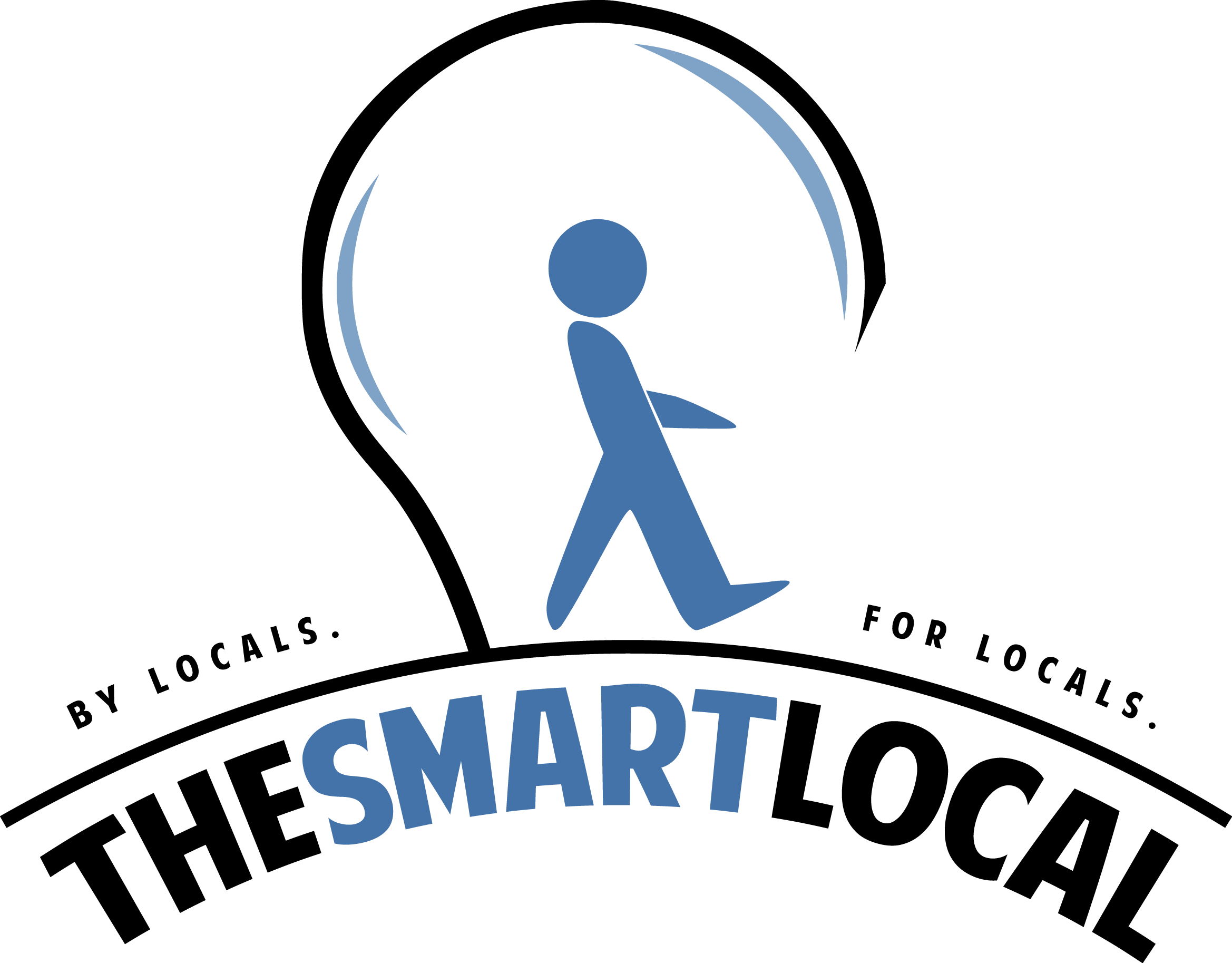 Drop us your email so you won't miss the latest news.