Tattoo culture in Singapore
---
If you were that kid who'd doodle on your arm or make a beeline for temporary tattoo stands at school carnivals, you weren't alone. As someone who loves art and was even willing to sell my soul to do it at O- and A-Levels, I've always wanted tattoos – permanent ones.
The only problem was that my parents have always been conservative, with my dad even remarking, "I hate women with tattoos". Despite that, I decided to get inked. Here's why my tattoos are still hidden till today, and why I chose to get them anyway: 
Disclaimer: This article in no way intends to encourage anyone to get and hide a tattoo from their parents. It is simply an observation on why some may choose to do so.
---
How my tattoo journey started and how it's going
---
When I got my first tattoo two years ago, I was looking for something small for my belly area that was easy to hide. So, after getting it and absolutely loving it, I sunk into the black hole of wanting more. 
Needless to say, my interest in tattoos meant that my IG feed was constantly flooded with pictures from local tattoo artists whose works I admired.
My second tattoo in a slightly bolder placement
Image credit: @inkorii
This inspired me to get a bit bolder, and I ended up getting a tattoo on my shoulder. Then I got another one on my side, and later – the most obvious of them all – a bunny on my inner upper arm. 
These were all pretty easy to hide, seeing that I never wore clothes like tank tops that would reveal much skin. With the newest addition to my tattoo "family", I've taken extra precaution to wear baggier t-shirts at home and never lift my arm up above my shoulder. 
My boldest placement yet; tattoo done by @inkorii
Image credit: Charlotte Lee
It's now common for me to don oversized t-shirts and jackets when it's time to head out of the house for the day; either that or I'll be dressing like shoulders are for after marriage only – all in the name of hiding my ink from my parents. Nevertheless, this isn't stopping me from planning my next tattoos.

How my Procreate started looking every few months when I thought of getting a new tattoo. Some designs not drawn by me.
Image adapted from: Charlotte Lee 
Planning definitely involves a little more thought than usual – usually including off-brand stencilling, temporary tattoos, and sometimes a wardrobe consideration – but these are sacrifices I'm willing to make.
---
So, why get tattoos if you plan to hide them?
---

Image credit: @pokew.pine
I grew up in a mostly traditional household and am a second-generation Christian. To this day, my Sunday wake up call is the sound of Pastor Prince preaching in the background while my parents partake in holy communion. Super wholesome right? So, since Leviticus says that we should not make any markings on our bodies, tattoos are a huge no-no in my household. 
While I don't judge their mindset, my act of getting tattoos was never to intentionally hurt them or be rebellious. Rather, it was to do something for myself that I could be happy with and proud of.
Like many others, I put a lot of thought into my ink. Each one is something I love or has meaning to me. At the end of the day, the designs we put on our bodies are more than just decorations. Instead, they're a way to gain some agency over our own bodies when our identities are often dictated by material things like our career or background.

A poll I ran on my Instagram showing that most Singaporeans aged 20-23 would hide their tattoos
Living in a largely conservative community, it comforts me to know that it's pretty common for people to hide their tattoos from their parents. In fact, I have colleagues who are in their 30s who still keep their ink a secret. Like me, it's not because they want to spite their parents, but simply because they don't want to disappoint them.
---
Why tattoos are still frowned upon in Singapore today
---
After doing some digging, I found research conducted by YouGov that noted nearly half (47%) of Singaporeans, out of a sample size of about 1,000 individuals, would be less likely to hire someone with a tattoo. This explains why parents may be concerned about their child's decision to get something that might scream "I'm unemployable!" to some bosses. 

Image credit: YouGov
For those with visible tattoos in Singapore, it's common to get side-eyed by strangers – probably thinking "ang kong kia". Even if tattoos are now common among the younger generation, it's still faced with traditional taboos. For example, I still have to cover up my tattoos when appearing in photoshoots for certain sponsored articles. 
It's the same when talking to my parents, especially when they don't hide the disdain they have for tattoos. When it comes to conversations about body art with my family, trust me when I say I've heard it all. 
"People with tattoos are gangsters."
"Tattoo removal is painful."
"You'll regret it when you're older."
"So ugly."
"What will your relatives think?"
It's only natural for my parents to worry about how having a tattoo might affect my life, from how it might affect my job chances, to me going against my religion. My dad, in particular, knows someone who has a tattoo and wants it removed. Naturally, he fears I would later regret getting one.
Ultimately, I know my parents just want the best for me. But it's their unwavering views that make it near impossible for me to reveal my love for tattoos.
---
What tattoos mean to Millennials and Gen Zs
---
Besides being something we do for ourselves, there's a multitude of reasons why despite taboos, tattoos are still important to Millenials and Gen Zs. Many see it as a form of self-expression while others use it for more personal reasons such as covering up scars from self-harm.

Scar cover-up
Image credit: @sukza__art
There've also been movements that advocate tattoos to help individuals deal with mental health issues and trauma such as depression and going through breast cancer. Others have used tattoos as a way to commemorate the death of a loved one – like paw prints of a lost pet – as a form of healing.

Image credit: @funsizedbra
Whatever it may be, tattoos help people express their individuality. As a certified doormat, it felt good for me to be able to claim my body as my own despite what others might say or think. If it's not harming anyone else, and it makes us tattooed individuals feel content, then why the heck not?
For me, it's been a way to claim a sense of identity and individuality. Not only do I love the fact that it's changed the way my body looks, each piece means a little bit of something to me in one way or another. Which is why I don't think I'll ever regret them.
To this day, my parents have yet to discover the existence of my tattoos and considering the way they chastise ink, I doubt I'll be revealing mine any time soon.
---
Hiding your tattoos and why it's common
---
There's a lot that can be said about having tattoos, whether it's right or wrong, or whether the stigma will eventually fizzle away. But what we can be sure of is that despite it all, getting tattoos has become more of an act of self-expression among youths. Even tattoo artists are far from "gangsters" but rather, artists who are simply passionate about their craft. 
Today, as tattoos become more commonplace amongst the current generation, the attitude towards them is no doubt shifting to a more accepting view. That being said, there are still many Singaporeans like myself who have to hide their tattoos thanks to the views of conservative folks.
From my experience, it doesn't look like this will be changing anytime soon. The best I can do is take comfort in the fact that I'm not alone in my love for body art.
Read more relatable pieces here:
---
Cover image adapted from: Charlotte Lee, Charlotte Lee, @funsizedbra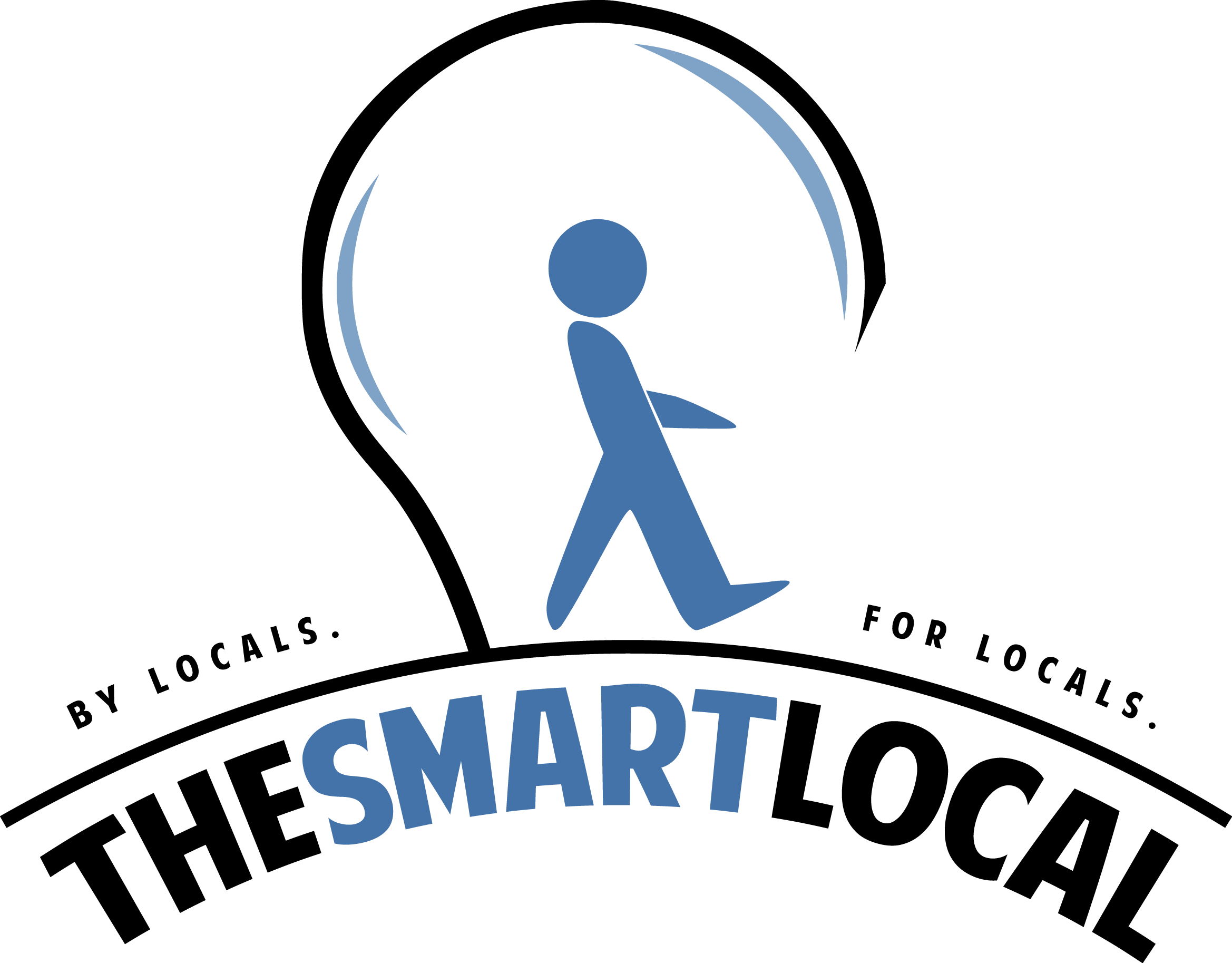 Drop us your email so you won't miss the latest news.