Halloween 2018 events in Singapore
Image adapted from (clockwise from top-left): @redseo, @itsmeganyuen, Ce La Vi Singapore, @sscorinne
While Halloween started out as more of a Western tradition, this spooky festival has been slowly but surely gaining popularity here in Singapore – with a growing number of Halloween-related events popping up annually. It's the one time of the year you can dress up as anything you fancy without being judged, and it's hard not to resist with even Daiso stocking up on so many cheap $2 costumes for sale.
Whether you're seeking a rabak night of wild partying or prefer something more wholesome, we've got a list of Halloween events happening in Singapore this year for all types of revellers.
Psst…if you need a Halloween costume, check out our articles below:
1. Dia De Los Muertos – Day of the Dead Halloween Party
Image credit: @christiantan808
Celebrate Halloween with a Mexican flavour this year at Dia De Los Muertos, aka the Day of the Dead Halloween Party at Mexican resto-bar Lucha Loco. It'll be hosted in collaboration with the Mexican Association of Singapore, so you can bet that the experience will be a true blue one – with face painting, tarot fortune readings, sugar skulls, and even a giant pinata bashing sesh.
Image credit: @ohmyannabel
There'll also be a Day of the Dead parade, alongside a cultural La Catrina performance. Make sure you turn up drop-dead gorgeous, dressed according to the theme: "Dapper as Death and Beautifully Deceased".
Expect lots of craft beer and tequila-based drinks
Image credit: @luchaloco
Best part? No cover charge.
Date: 27 October 2018
Time: 6PM-2AM
Venue: Lucha Loco
Price: No cover charge (food and drinks sold separately)
2. Trick-or-Treating at Woodlands Woodgrove
Image credit: Rachel Yohannan
If you've always dreamed of experiencing a wholesome trick-or-treating escapade like the kids in American TV shows, well, you can. And you don't even need a plane ticket to do so. While HDB-dwellers will probably "tsk" you or pretend they're not home if you were to knock on their doors looking like a vampire, the residents at Woodgrove in Woodlands welcome you with open arms and candy.
A friend and I as Little Red Riding Hood and the Big Bad Wolf during a past Halloween jaunt at Woodgrove
Image credit: @caramellechaos
Woodgrove is a landed property estate primarily occupied by American expatriates, and they pull out all the stops every Halloween by opening up their homes for trick-or-treating. The amount of effort put into decorating their homes is commendable, and even the adults sport elaborate costumes.
Image credit: @sscorinne
While trick-or-treating is an activity meant for children, no one here will bat an eyelid if you're a kidult holding a Toys "R" Us pumpkin basket. Anyway, it's not like anyone's going to know how old you are under all that thick ghoulish makeup.
Image credit: @tanroyroy
As someone who's celebrated Halloween here 4 times, I can vouch that the atmosphere will be nothing short of lively and you'll walk away with a great loot of candy – including some American varieties that you'd normally be unlikely to find in Singapore. Just remember to remain respectful when entering homes and avoid being overly rowdy so as not to disturb the other residents in the area.
Date: 31 October 2018
Time: 6PM-8PM (or until candy runs out)
Venue: Woodgrove Estate
Price: Free
3. Halloween Horror Nights at Universal Studios Singapore
Image credit: @angel_miss_u
Of course, we can't have a Halloween article without mentioning Halloween Horror Nights at Universal Studios Singapore, probably the most anticipated Halloween event each year. Currently in its 8th year running, this year's edition will excite Stranger Things fans with a setup modelled after the movie.
Image credit: @madeinthenutella
There will also be a couple of haunted houses and Scare Zones featuring the ghouls and monsters we know and fear like pontianaks, vampires, and demons. If that isn't enough to spook you, gear up for a thrilling game of Zombie Lasertag* and put your shooting skills to the test.
Image credit: @mypillowsofterthanyours
*Separate charges apply
Date: Until 31 October 2018
Time: Peak: 7.30PM-1.30AM | Non-peak: 7.30PM-12.30AM
Venue: Universal Studios Singapore
Price: From $58. Find the full list of ticket prices here.
4. Singapore Halloween Pub Crawl 2018: Creep It Real
Halloween at Drink Culture last year
Image credit: @drinkculture.sg
It's all about the potions and poisons at Singapore Halloween Pub Crawl 2018: Creep It Real. By that, we mean alcohol of course. Despite the name of the event, you won't actually have to crawl from bar to bar, because a pumpin' party bus will transport you from each place to the next.
Halloween at Mogambo last year
Image credit: @israel_tan
Look forward to one complimentary drink per venue at Mogambo, Drink Culture, and a mystery location – all before ending the night by partying it up till dawn at Bar Rouge. Each pub will be appropriately decked out in eerie decor, and while costumes are not required, you're encouraged to dress up to match – that's the whole fun of it!
Date: 26 October 2018
Time: 7PM-6AM
Venue: To gather at the Fat Pigeon Statue @ UOB Plaza
Price: From $19.90. Find the full list of ticket prices here.
5. Sub-Lime Halloween at Lime Restaurant
Sneak peek of this year's buffet spread
Image credit: Lime at Parkroyal on Pickering
Got a strong stomach? Make a reservation for the Sub-Lime Halloween buffet at Parkroyal on Pickering's Lime Restaurant, and prepare yourself for more gorily-styled dishes than your gut can handle.
Last year's cheese board, made to look like a mini graveyard
Image credit: Lime at Parkroyal on Pickering
Highlights include Einstein's Brains (Foie Gras with Raspberry Sauce), Devil's Tongue (Sze Chuan Duck Tongue), and a live station with what they call a "sacrificial showcase" of carnivores' favourites like Roasted Baby Lamb, Beef Sirloin, and more.
Part of last year's "Flesh Parade"
Image credit: Lime at Parkroyal on Pickering
End it off with some bloody good dessert like the Blood Splatter Cheesecake (Cherry Cheesecake), Eyeball Panna Cotta, and Blood-Filled Waterfall (Strawberry Chocolate Fondue).
Fancy some roast meat cut with a chainsaw?
Image credit: Lime at Parkroyal on Pickering
Date: 24-27 October 2018
Time: 6.30PM-10.30PM
Venue: Lime at Parkroyal on Pickering
Price: $88
6. In The Woods by Bar Rouge x Belvedere
Image credit: @barrougesingapore
Bar Rouge is back at it again with another fairytale-themed Halloween party. While last year's rendition followed an Alice in Wonderland theme, this year's In The Woods will have the club turning into a haunted woodland – perfect for letting your inner Big Bad Wolf out. Just don't prey on young girls who are alone, please.
The Campers Bonfire ($18), a special Halloween cocktail with Belvedere Vodka, Bailey's liqueur, toasted marshmallows, raspberry, and biscuit crumbles – available till 26 October 2018
Image credit: Bar Rouge
Dress to the theme and you'll get free entry, and stand a chance to win either a 1.75L bottle of Belvedere Vodka Magnum (26 Oct) or a staycation for 2 at Swissotel The Stamford with a champagne brunch at Skai (27 Oct).
Cheeky singlish phrases along the bathroom corridoor
Image credit: @nat.ohhh
Of course, no night here would be complete without impressive acrobatics and performers dancing in cages – this event is no exception.
The amazing view from the club
Image credit: @aliecegraham
Date: 26-27 October 2018
Time: 10PM till late
Venue: Bar Rouge
Price: $25 at the door, complimentary for those dressed to theme
7. Halloween by the Bay: Pumpkin Run & Costumes Fun Walk
Image credit: Halloween by the Bay – Pumpkin Run & Fun Walk
If you're more afraid of out being of shape than you are of shapeshifters, join in the fun at Halloween by the Bay and take part in their Pumpkin Run – where you'll be racing a distance of 2.5-3km with a 2-3kg pumpkin in hand. All participants will receive an exclusive run tee, as well as a finisher medal as a keepsake.
Image credit: Halloween by the Bay – Pumpkin Run & Fun Walk
But if you're not up for breaking out a sweat, take part in the Treasure Hunt Fun Walk instead – and feel free to be in costume while at it.
Date: 27 October 2018
Time: 6.30PM-11.30PM
Venue: The Meadow, Gardens by the Bay
Price: From $46. Find the full list of ticket prices here.
8. Halloween '18 feat. Cirque Le Soir at Ce La Vi
A sneak peek of the theatrical kitschiness in store
Image credit: Ce La Vi Singapore
To say that Ce La Vi's Halloween event this year will be a circus would probably be an understatement; London's award-winning Cirque Le Soir will take the stage with a fantastical performance featuring fire breathers, exotic dancers, and contortionists while the beat goes thumping away.
The view you'll be treated to, 57 storeys high
Image credit: @celavisingapore
Warning: this one isn't for the faint-hearted, as the club will be transformed into what looks like an, uh, S&M dungeon. Fittingly, the dress code is "latex-Halloween", so squeeze into a skin-tight catsuit and get your kink on. *wink*
Date: 27 October 2018
Time: 10PM-5AM
Venue: Ce La Vi Club Lounge
Price: Limited pre-sale: $48 (includes a Grey Goose pour) | At the door: $68 (includes a premium pour)
9. Yokai Festival Halloween Town
Image credit: Halloween Town: Yokai Festival
Downtown East's Halloween event this year takes on a Japanese twist with a Yokai Festival theme. Yokai are supernatural monsters and demons in Japanese folklore, some of which have animalistic features. Come dressed as one, and take part in the Yokai Parade, also known as Hyakki Yagyo, on 27 October. Or team up and join the Yokai vs Humans shootout at Wild Wild Wet, which you can register for here.
If you're still scrambling to find a Halloween costume, drop by the Last Minute Costume Fair on 20 or 21 October.
Find out more about Downtown East's Halloween events and their dates/timings here.
Date: 20-21, 27-28 October 2018
Time: 2PM-8PM
Venue: Downtown East
Price: Free
10. Zouk's Boogie Wonderland
Image credit: @sephryans
Creatures of the night(life) can take this chance to rave while dressed in their most frightening getups, instead of the usual clubbing gear of crop tops and bandage dresses. Zouk's Boogie Wonderland is going to follow a 70's disco theme, so raid your parents' closets for their old bell-bottoms and dance along to tunes from the era.
2016's diner-themed edition
Image credit: @redseo
You'd want to be dressed to the nines, because a slew of amazing Best Dressed prizes up for grabs. The grand prize worth $3,350 includes a 3D2N Genting Dream Port Klang cruise for 2, along with a pair of ZoukOut tickets, $500 Sephora hamper, and more. Other prizes include staycations, X-Mini Novas, and bottles of Martell.
Last year's "Laboratorium of Horror"
Image credit: @itsmeganyuen
If the previous years' versions of the event are anything to go by, there'll be at least one epic photo spot set up for you to strike a pose at with your posse.
Date: 27 October 2018
Time: 10PM-4AM
Venue: Zouk Singapore
Price: $55 (includes admission to both Zouk & Capital)
Events and parties for Halloween 2018
I love Halloween because it's the one day per year I get to let my true self shine *cackles madly*. JK, but it's always fun dressing up as something fearsome and roaming the streets with friends.
Assemble a creepy costume, slap on some face paint, and rally your pals for an exciting time out in the dead of the night – no matter which event you decide to go for, it's going to be one hell of a ride!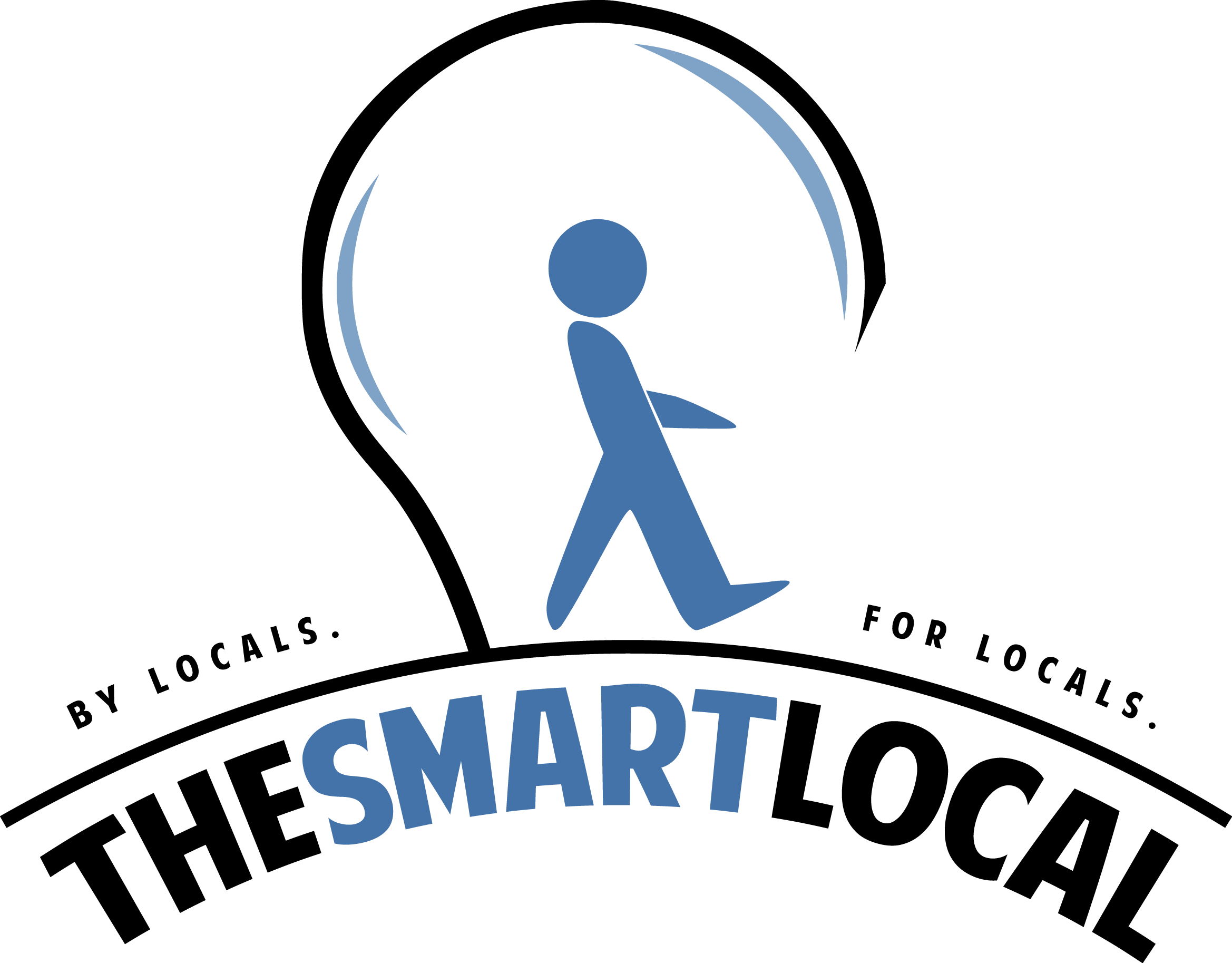 Drop us your email so you won't miss the latest news.