Group Cooking Classes: Fun For Everyone
"Cafes are the best thing ever" – said somebody who still lives in 2014. While a cup of coffee over some nice pastries and cakes sounds like a pretty damn good way to hang out with the squad, we've been doing this for years. It's high time we did something new for those catch-up seshes. And learn to feed yourself while at it.
Gather your pals and head to these specialised cooking studios for a group lesson on culinary mastery! Besides picking up an essential skill that will place you one step closer to becoming a full-fledged domestic god/goddess, you'd be surprised how much fun and laughter you'll have with your friends amidst cooking up a storm.
For more cooking classes, check out:
1. Learn the secrets to being a (wet) market pro
Source: @pang_qingnan_daniel
In the journey to become a seasoned home cook, there's no point in knowing the recipes if you haven't the knowhow to stock your kitchen with the ingredients needed in the first place. Master the art of picking fresh produce and learn the difference between basil and bay leaf with Cookery Magic's "complete experience" class.
Source: @joycelynlim
It includes an hour long group trip to a local wet market and legit spice shops, before taking your loot back to the studio kitchen where all the magic happens. Then, peruse through a whopping 500 (!) recipes for you to choose what you want to learn. Aside from iconic local dishes you can also get exotic with Thai, Eurasian and even Sri Lankan food!
Cookery Magic
Address: 117 Fidelio Street, S458492
Contact: 96656831
Website
2. Have a food "edutainment" session so fun you forget it's a class
Source: @culinaryon_sg
Hands down one of the most hip and happenin' cooking classes you can find, this is set to break every preconceived notion you and your friends may possess. Their huge studio is decked out in stylish hipster decor, and the pumped up vibes just make your learning experience feel like a straight up PARTY.
Founded in Moscow, CulinaryOn is now the largest "Edutainment" culinary studio concept in Europe. Groove along as they teach you an extensive range of recipe types from Meat Club to cuisine-based classes like Elegant France, Night In Rome and Journey To Naples.
If you're still not sold, they have a class called Cheese, I Love You. You're welcome.
CulinaryOn
Address: One Raffles Place, Tower 2, Level 4 S(048616)
Contact: +65 3108 3085
Website
3. Pretend you're on a cooking show and battle it out with other teams
Although the lesson menus feature spectacular gourmet fare such as souffle, duck confit, Moroccan lamb shanks and baklava, your experience at Buonissimo will certainly be more fun than stressful. Classes teach you how to prepare a proper 3-course meal, and are suitable for all experience levels.
Unlike most other cooking academies that may just dump your group into a sea of other students, Buonissimo's classes see groups of up to 5 people working together. There can be up to 3 groups per class, so your squad can go ahead and mingle with other squads! How's that for broadening your food-loving social circle?
Buonissimo
Address: 9 Norris Road #02-01 S(208252)
Contact: 9830 0231
Website
4. Go from kitchen zero to hero
D'Open Kitchen is your best bet if you're feeling nervous over the fact that your best dish is instant Maggi mee. With emphasis placed on how the instructors are patient with even those with zero experience or confidence in the kitchen, this is where you and your friends can start from scratch and master new skills!
Tutelage will be courtesy of seasoned professionals with years of experience in the culinary biz, so rest assured you're in good hands. They'll guide you step-by-step through tricky sounding recipes such as "healthy laksa", and the elusive French macaroon.
D'Open Kitchen
Address: 109C Edgedale Plains S(823109)
Contact: 8499 0979
Website
5. Give your favourite bakery a run for their money
Can't get enough of the toasty aroma and carby goodness of bread? Let esteemed global-based patissier Dean Brettschneider's quality coaching take you through the ins and outs of Basic Breadmaking.
No longer just limited to white bread of wholegrain, there'll be lessons that cover all kinds of the good stuff. Like flatbread for pizza-making! Should you discover that breadmaking is actually your calling in life, the Brettschneider Baking and Cooking School has an intensive 2-day Advanced Breadmaking class for you. Learn how to make fancy and complicated sounding breads like like Bavarian and Danish Rye Breads and Feta, plus Caramelized Garlic, Tomato & Basil Rolls.
Brettschneider Baking and Cooking School 
Address: 1 Greendale Avenue S(289495)
Contact: 6463 5508
Website
6. Get fancy and create your very own atas high tea spread
No need to go green with envy over the chichi lifestyles you see on social media. You and your pals can savour DIY dainty treats courtesy of Cookyn Inc's High Tea Extravaganza class!
Great for those who don't want to dedicate an entire session just to learn one complete dish, variety is the name of the game here. Work in teams and craft a whole plethora of light bites both sweet and savoury! Includes the usual suspects of any proper high tea, such as fancy pastries and dessert nibblets.
Cookyn Inc
Address: 31 Ah Hood Road S(329979)
Contact: 6748 4848
Website
7. Achieve #CleanEating goals without eating like a rabbit
Source: @littlegreenkitchen.sg
Not only is it quite the challenge to find decent grub that's vegan and gluten-free, it usually costs a bomb. To all those aspiring health nuts out there, you don't have to resort to eating plain baby spinach. Little Green Kitchen's training will have you a making your own organic yet delicious meals at a fraction of the price.
Private classes available for groups as small as 3 people. Specialising in recipes that centre around nutrient-rich and unprocessed ingredients, they have a wide range of classes include Detox Food and 30-Minute Meals. Ah, the magic you can create with legumes and tofu!
Little Green Kitchen
Address: 1 Hacienda Grove, #03-05 Upper East Coast Road S(457908)
Contact: 9763 1483
Website
8. Make bento boxes that are as kawaii as they are oishi
More than just a conveniently packed meal, bento boxes are a glorious marriage of artistic creativity and good ol' Japanese yumminess. The intricacy and sheer cuteness of it all may seem daunting, but Koinu's Bento-Making classes will provide every tool of the trade to make you a bento champ.
Containing perfect portions of rice, meat, and veg, bentos make for a nutritious yet exciting meal. From real-life versions of the most droolworthy anime featured bentos to a rice recreation for your favourite Pokemon, your packed lunches will never be the same again.
Koinu 
Address: #02-03 Cascadale, 734 Upper Changi Road East S(486862)
Contact: 9478 6415
Website
9. Steal everyone's hearts with a box of home-made chocolates
Source: @palatesensations
It may disappear down your gullet in seconds flat, but each and every piece of chocolate has a complicated process behind it. If terms like "conching" and "tempering" sound foreign to you, consider rounding up your chocoholic chums for a chocolate-making crash course, courtesy of Palate Sensations. Personal tutorship from professional chefs aside, the recipes will also star premium chocolate brand Cacao Barry's deluxe offerings. Plus, being able to produce a box of hand-made chocolates in the comfort of your own home would make for a pretty sweet hobby.
Palate Sensations
Address: #01-03 Chromos, 10 Biopolis Road S(138670)
Contact: 6478 9746
Website
10. Whip up authentic Nyonya dishes just like grandma used to make
Source No one knows Peranakan cuisine like Rosaline Soon! (pictured)
If exotic ingredients like piquant asam and bitter buah keluak (sometimes referred to as Asia's black truffles) are right up your alley, Grandmother's Recipes will teach you the secrets of traditional Peranakan cuisine. Right in the cosy comfort of instructor Rosaline's charming home kitchen, too!
All of her classes have fixed schedules and their own unique set of recipes that never overlap. But if you form your own group of 5 or more people, you guys can make a wish-list for what dishes you want to learn to cook, and book your own timing! Feel free to mix and match whatever authentic Peranakan dishes you fancy, including Nyonya Laksa, Nasi Ulam, festive cookies and more.
Grandmother's Recipes
Address: 81 Gardenia Road S(578856)
Contact: 64597549
Website
Cook Your Way The New #SquadGoals
Cooking classes aren't something that only bored housewives dabble in. Having your best buds beside you while tackling an impressive new dish will just make everything a breeze. What other activity will reward you at the end of the day with a delicious meal, lovingly prepared with your very own hands?
With the newly acquired skills that you guys will retain forever and ever, subsequent outings will be to taste-test each other's wholesome home-cooked creations. Goodbye, exorbitant cafe prices! Hello, #foodporn shots that were all personally whipped up by the ultimate #squad.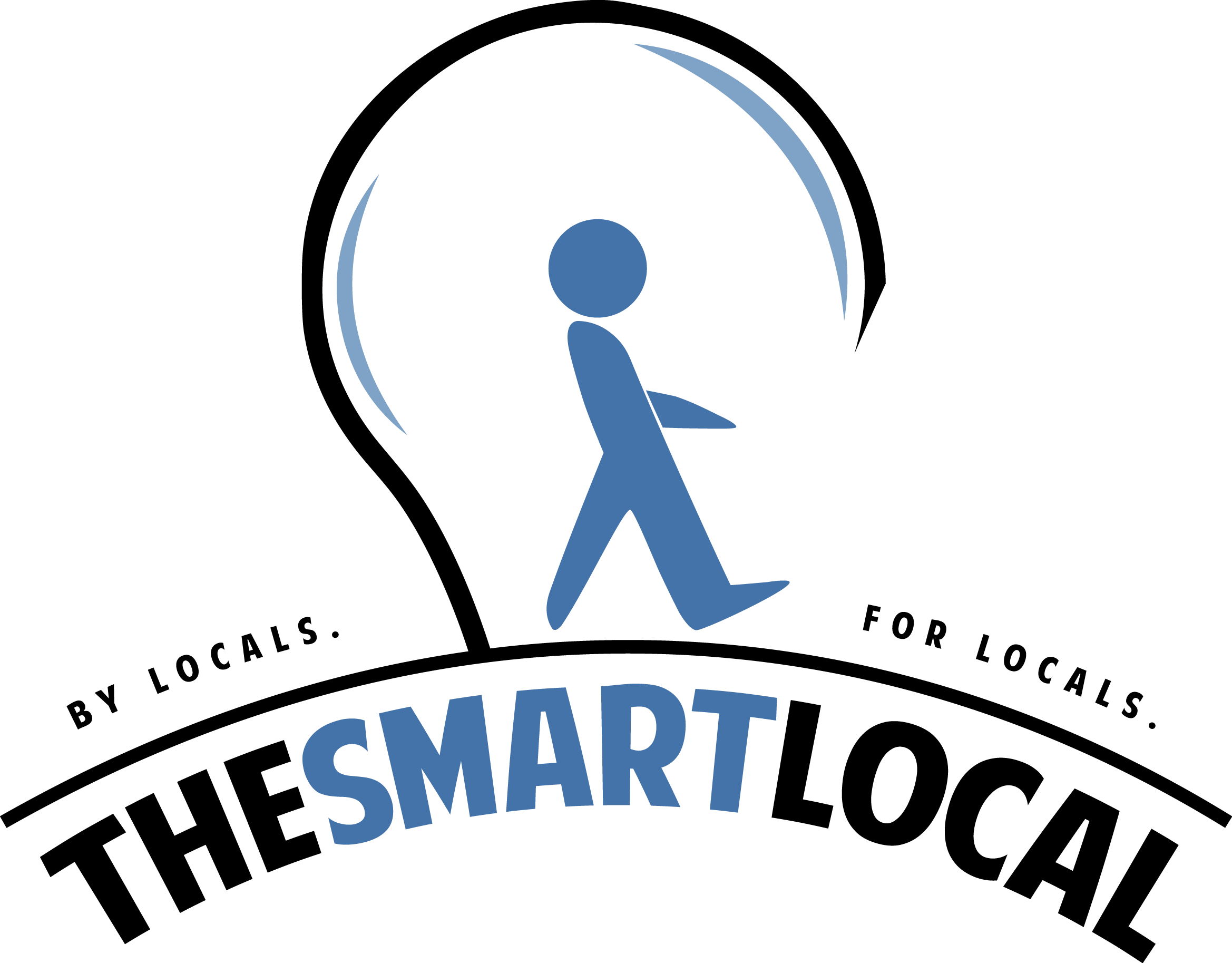 Drop us your email so you won't miss the latest news.