Eco-friendly tea brands in Singapore
---
Image credit: @teapigssg, @patrysjamuradyan
We all know someone who can't function without their morning cup of tea. And if you're one of those people, you'd realise how quickly tea bags accumulate in the trash. Though they're small, they add up and contribute to the bigger cause of pollution. If you brew loose tea leaves, you'd understand how much of a hassle at times.
To save mother earth and satisfy your tea cravings conveniently, we've sourced out 9 tea brands in Singapore that come with biodegradable bags. And since they're fully decomposable, you can enjoy your morning tea even more, knowing that you're doing your part to save planet Earth.
Read our other tea-related articles here:
---
1.  Pukka Herbs – tea bags made from wood pulp and plant fibres
---

Image credit: @beata.kobiela
No matter how many dietary restrictions you have, you can always find your cup of tea with Pukka Herbs – they've got gluten-, nut- and dairy-free options. Those with sensitive stomachs can opt for their teas that aid with digestion such as the Mint Matcha Green, and Three Fennel tea.

Image credit: @plasticbegone_
All their tea bags are made out of a special blend of wood pulp, plant cellulose fibres, and abaca – a type of banana – before being all stitched together with organic cotton.
To order, simply DM them on IG or send them an email via their website.
---
2. Kusmi Tea – free delivery for first-time customers
---

Prince Vladimir is a Russian-based blend that contains Earl Grey, citrus and vanilla
Image credit: @mio_a_b
Kusmi Tea offers up all sorts of flavours, from traditional classic blends like English Breakfast ($25/10 tea bags) to Russian Blends like Anastasia ($25/10 tea bags). They've also got wellness teas which help with detoxification and soothing anxiety. All their tea bags are biodegradable and are made from vegetable residues and corn starch.

Image credit: @patrysjamuradyan
Their Jasmine Green Tea ($28 for 20 tea bags) is one of Kusmi's classic flavours. If you're ordering from them for the first time, you can get free shipping with the promo code FREESHIPPING1. You can also find this brand at Takashimaya Shopping Centre.
Address: 391A Orchard Road, Takashimaya, Basement 1, Singapore 238873
Opening hours: 10AM-9.30PM, daily
Telephone: 6506 0458
Website
---
3. Collaboration Tea – with motivational quote tags
---

Image credit: @collaboration.tea
Two things we love about Collaboration Tea, their tea bags are biodegradable and their sachets come with an assortment of inspirational quotes on their tags. These are packed into ziplock bags ($4.80 for 3 pieces, $14.80 for 12 pieces) which have matching motivational quotes written against watercolour backgrounds.

Image credit: @collaboration.tea
You also have the option of customising these pouches for special occasions. Some flavours you can check out include Minty Meadows, which contains green tea with mint and French rose petals and Passion Mansion – a mixture of black tea with passion fruit and roselle.
---
4. T2 – ice-cream inspired matcha flavours
---

Image credit: @littlemissscb
T2 originally came from Melbourne but they've got 4 outlets in Singapore and all their tea bags are made out of cornstarch.
They've got a large assortment of teas with over 12 categories from herbal to chocolate and sweet tea. And if you're a matcha fan, be sure to check out their new ice-cream inspired matcha blends that come in flavours like Salted Matcha Milkshake and Matcha Berry Ripple.

Image credit: @ivieche
But before you get overwhelmed with the choices available, you can streamline your options by them based on flavour profile, which includes berries, citrus and tropical. Their website also offers guides on how to brew tea, as well as food recipes that will complement your beverages.
View their full list of outlets here.
---
5. Dei Daily Everything – online Indian grocery store with same-day delivery
---
Dei Daily Everything's an online Indian supermarket where you can find daily essentials from bath and skin care products to fresh veggies and poultry. This is great for busy people who have no time to go to physical stores.

Image credit: Dei Daily Everything
They stock a wide collection of Premier's teas. All their tea bags are biodegradable and you can look forward to single flavoured teas like Camomile ($21.90 for 20 tea bags) to fusion flavours like Carribean Cocktail ($21.90 for 20 tea bags), which contains a mixture of hibiscus and orange peels.
First-time customers who spend a minimum of $30 on groceries get free delivery. Subsequent purchases are entitled to free delivery if you spend a minimum of $59. But if you can't meet that minimum amount, the flat rate of delivery is priced at $5.99. Same day delivery is also offered if your order is placed before 10AM.  
---
6.  Old Village PuEr (OVP) – with no
pesticide, preservatives or artificial flavouring
---

Image credit: @old_village_puer
OVP is a local tea brand that offers up a large selection of traditional Chinese tea flavours including Raw Pu Er, Oolong Tea and Dark Tea Liupao. Not only are all their tea bags biodegradable, their teas don't contain pesticide, preservatives or artificial flavouring.

Image credit: @old_village_puer
Those looking to sample everything at once can check out their Free OVP Tea Classic Collection. Within the package, you'll find 5 tea bags that contain their most popular flavours including PuEr and Black Tea. The best part is, the tea itself is completely FOC, but there's a charge of $7.90 for packing and delivery within Singapore.  
If you'd like to zoom in on a specific flavour, they've got tea boxes, starting from $22 (12 tea bags).

Image credit: Old Village Pu Er Tea
Tea enthusiasts can also check out their tea appreciation workshops, where you'll learn about the various types of tea, how to brew a good cup of Pu Er, and the health benefits that come with this beverage.
Address: 3017 Ubi Road 1, #04-135, Singapore 408708
Opening hours: Mon-Fri: 9AM-6PM | Sat-Sun: 11AM-5PM
Telephone: 6635 4725
Website
---
7. Teapigs – packaging printed with vegetable-based ink
---

Image credit: @teapigssg
Whether you're looking for teas that help you relax, increase your metabolism or just something quirky, check out Teapigs. They offer up teas that are dairy and gluten free. Plus, they're eco-friendly too – all their tea bags are made out of cornstarch and even the inks they use on their packaging are vegetable-based.

Turmeric Matcha Latte
Image credit: @teapigssg
Those looking for new flavours can check out their Jelly & Ice Cream tea ($15.50/15 tea temples) and their popcorn tea ($14/15 tea bags), which has a green tea base. You can also check out their range of feel-good teas, which help in easing anxiety.
8.  PG Tips – decaf options available

Image credit: @kkmooandmonkey2
Though they don't have a physical store in Singapore, you can still buy UK brand PG Tips' tea from Cold Storage and Lazada. Both of these stores also offer up a decaf flavour, so you wouldn't have to worry about losing sleep.

Image credit: @camellia4592
You can also find non-decaf flavours, which start from $9.45, containing 80 pyramid tea bags that are completely biodegradable.
---
9. TWG – over 800 varieties with handsewn cotton tea bags
---

Image credit: @twgteaofficial
Walk into a TWG store, and you can immediately get a sense of how high-end the brand is. The whole place is decked out in gold and gives off a luxurious vibe. It almost feels like you're shopping in one of Paris' tea houses.

Image credit: @iammiinkim
They also have an assortment of 24 tea-flavoured sweet treats like macarons, fruit tarts, and chocolate cakes to complement your tea.

Image credit: @warmgreytail
All of TWG's cotton tea bags are sewn by hand. They've got over 800 tea varieties, but some evergreens include Chamomile and 1837 Black Tea, which cost $25 for a box of 15 tea bags. Those who love smelling teas as much as tasting it can check out their large range of scented candles too.
View all their outlets here
---
B
iodegradable tea bags
---
Saving mother earth can start from something as simple as using biodegradable tea bags. And you don't have to go far to hunt these down. With this list of 9 tea brands that you can readily get in Singapore, you can have fun exploring new tea flavours and lead a more eco-friendly lifestyle at the same time.
Read our other articles on green living in Singapore here: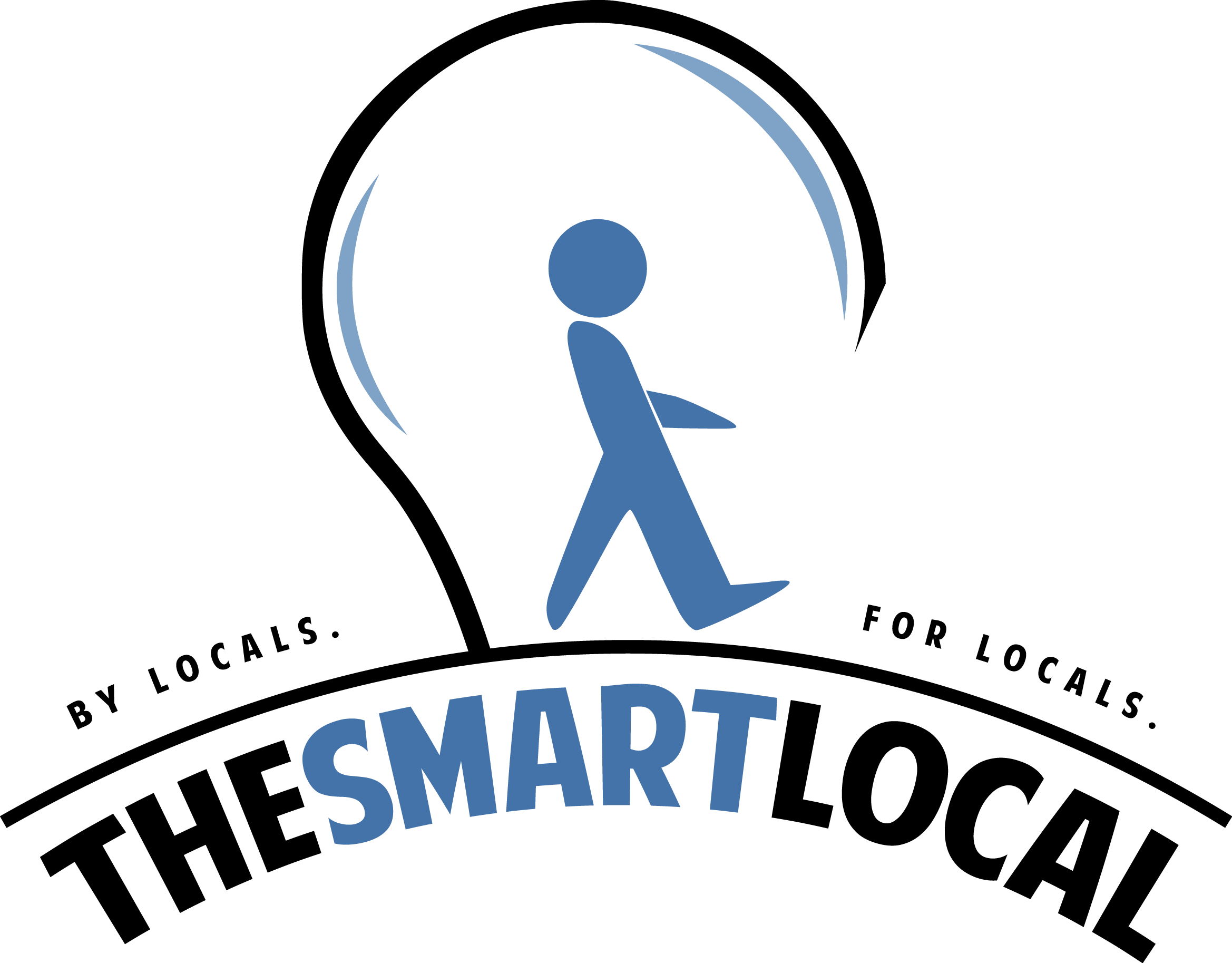 Drop us your email so you won't miss the latest news.