Easy finance goals
---
"Invest your money!" "Get insurance!" "Secure assets now!" As adults, we're always reminded that we should be doing something with our money instead of just letting it sit in the bank. While this is sound advice, it's okay to admit that financial jargon and complicated processes can get overwhelming. 
For those who prefer to take it easy but still want to maintain good financial health, you're still in the clear. Here are some easy finance goals you can check off: 
---
1. Sign up for free cashback 
---
One of the easiest ways to get the most out of your daily purchases is to use cashback platforms. Whether it's a couple of dollars or a small percentage, the numbers do eventually add up to rake in some savings.
Some ways you can earn cashback with minimal effort:
DBS Visa debit card:

Get

up to 3% off cashback

when you spend on online food delivery, local transport, local Visa Contactless payment, and in foreign currencies – including online purchases. 

ShopBack & ShopBackGO:

Make purchases via

ShopBack

's website and at physical

merchant stores

respectively, and earn

up to 14% cashback

. 

FavePay:

Get

cashback of up to 30%

in your Fave wallet when you pay using the app (

Fave on Google Play

|

Fave on App Store

).
The great thing about these cashback platforms is that you don't have to do the legwork of sniffing out discount vouchers and referrals to reap the rewards. Instead, you'll get either cold hard cash or credit in your respective accounts.
Of course, if you want even more ways to live a life of discounts and deals, you can add platforms like GrabPay, Chope and PAssion POSB Debit Card to your daily roster.
---
2. Review your subscriptions and memberships
---
If there's one life lesson everyone needs to live by, it's to always read the fine print. Many of us have been charmed by free trials on paid subscriptions, only to end up succumbing to auto-deductions when we forget to cancel them. 

If you hardly touch Netflix due to a busy schedule, perhaps it's time to cancel that subscription.
To ensure you're not just giving away your money for free, set aside time to review your subscriptions and memberships. Check if you're paying for things that you aren't really getting much use out of, like an old gym membership or long-forgotten mobile apps. 
Doing this once and for all will be a satisfying decluttering experience for your bank account. 
---
3. Zoom in on your top spending category 
---
Many of us often tell ourselves, "I really need to stop spending so much." While it can be challenging to really cut back on those daily cups of bubble tea, pinpointing exactly where your money is going is an easy finance goal to hit. That way you can focus on identifying and fixing "negative" spending habits.

Screenshot from DBS NAV Planner
An easy way to access an overview of your expenditures is by using a platform like DBS NAV Planner. From here, you can immediately see how much you've spent on each category per month and set budgets on those you wish to cut down on.
---
4. Top up your Supplementary Retirement Scheme (SRS)
---
Another way to invest in your retirement is through the government-initiated Supplementary Retirement Scheme (SRS). 
The great part about this is that you don't have to commit to depositing a fixed amount of cash each month – just contribute as and when you wish to. You're only limited by a yearly contribution cap of $15,300 for Singaporeans and SPRs, and $35,700 for foreigners. 
Besides saving for retirement, those with an SRS account get to enjoy tax deductions. You can even use the funds in this account for investments such as bonds, shares and fixed deposits. But if you're just looking for an easy finance goal to hit, simply top up your SRS and rest easy knowing you can withdraw your funds at any time*. 
*Note: There is a 5% penalty if you withdraw your SRS funds before the current statutory retirement age of 62-years-old. Read more on Supplementary Retirement Scheme. 
---
5. Top up your CPF
---
In case you're unaware, your CPF isn't just a pool of money to use as downpayment for a home. It's actually a rather lucrative retirement fund with CPF interest rates that can go up to a whopping 6%. That's why topping it up is considered a risk-free investment your future self will get to enjoy at the age of 55.
There are a couple of easy ways you can channel money back into your CPF:
Note that the T&Cs of these schemes differ and you should only top up your CPF with cash that you don't plan to touch until you retire. 
---
6. Buy and sell preloved goods
---
Waste is an ongoing battle the world faces. If you not only want to be more eco-friendly, but also save some cash and strike off an easy finance goal, opt for preloved goods instead. 
Trawl the likes of Carousell and thrift stores and you'll be able to find second-hand items in near-mint condition, all at a fraction of their original prices. 
While you're at it, consider selling your preloved items to make some extra pocket money out of things that would otherwise be collecting dust. Use these Carousell hacks to get more buyers, or join these Telegram groups for used clothes if you're not sure where to start. 
---
7. Set up an auto-transfer for your savings
---
In case you don't already know, the rule of thumb when it comes to allocating a portion of your salary for savings is between 10% – 20% each month. 
If impulse buys always get the better of you, setting up a separate savings account will ensure your money stays untouched. That way, you can use one for your monthly expenditures, and the other to amass funds for emergencies. Most banks allow you to set up accounts online, so it can be done almost instantly.
To hit yet another easy finance goal, set up an auto-transfer (standing order) to ensure that you always set aside cash for savings. It takes all of five minutes to ensure a set amount of money goes into your savings account on the same day of each month. 
---
8. Consolidate your finances using Singpass
---
Whether you're taking out a housing loan, applying for credit cards, or setting up a bank account, you'll need your Singpass to get the ball rolling. For those who have more than a handful of accounts to monitor each month, find respite in the fact that you can now consolidate your finances using your Singpass login details.

Screenshot from DBS NAV Planner
This is all thanks to the Singapore Financial Data Exchange (SGFinDex), where major banks such as DBS allow you to sync everything for an overview of your finances. That means you're able to see everything, including loans, CPF, investment portfolios, credit cards and insurance policies.
You can then make more sound financial decisions and monitor your financial well-being without having to juggle multiple accounts.
---
Reach easy finance goals with DBS Bingo
---
Financial planning doesn't always have to involve tedious self-audits and lengthy paperwork. With these easy finance goals on hand, you can take baby steps towards improving your financial health in the long run.
Whether you've already checked some of these off your list or are eager to start, you'll want to get in on DBS' latest financial planning game: DBS Bingo. 

Check off these easy finance goals, such as topping up your SRS using your DBS digibank.
Screenshot from DBS 
Anyone with a DBS or POSB account can take part from now till 31st July 2021. Complete the main Bingo challenges to win up to $1,500 in the form of digiPortolio investments and eCapitaVouchers. There are also weekly challenges for you to score $200 worth of vouchers. 
Winners will be selected via a lucky draw process, so it's anyone's game. Simply head to the DBS Bingo page, check off your completed Bingo tiles, and submit relevant proof such as screenshots and receipts. 
If you need help with hitting those finance goals, reach for your DBS NAV Planner to easily access all your financial data. Just login to your DBS or POSB digibank app to get started. Doing so may just help you walk away with the grand and weekly prizes.
---
This post was brought to you by DBS.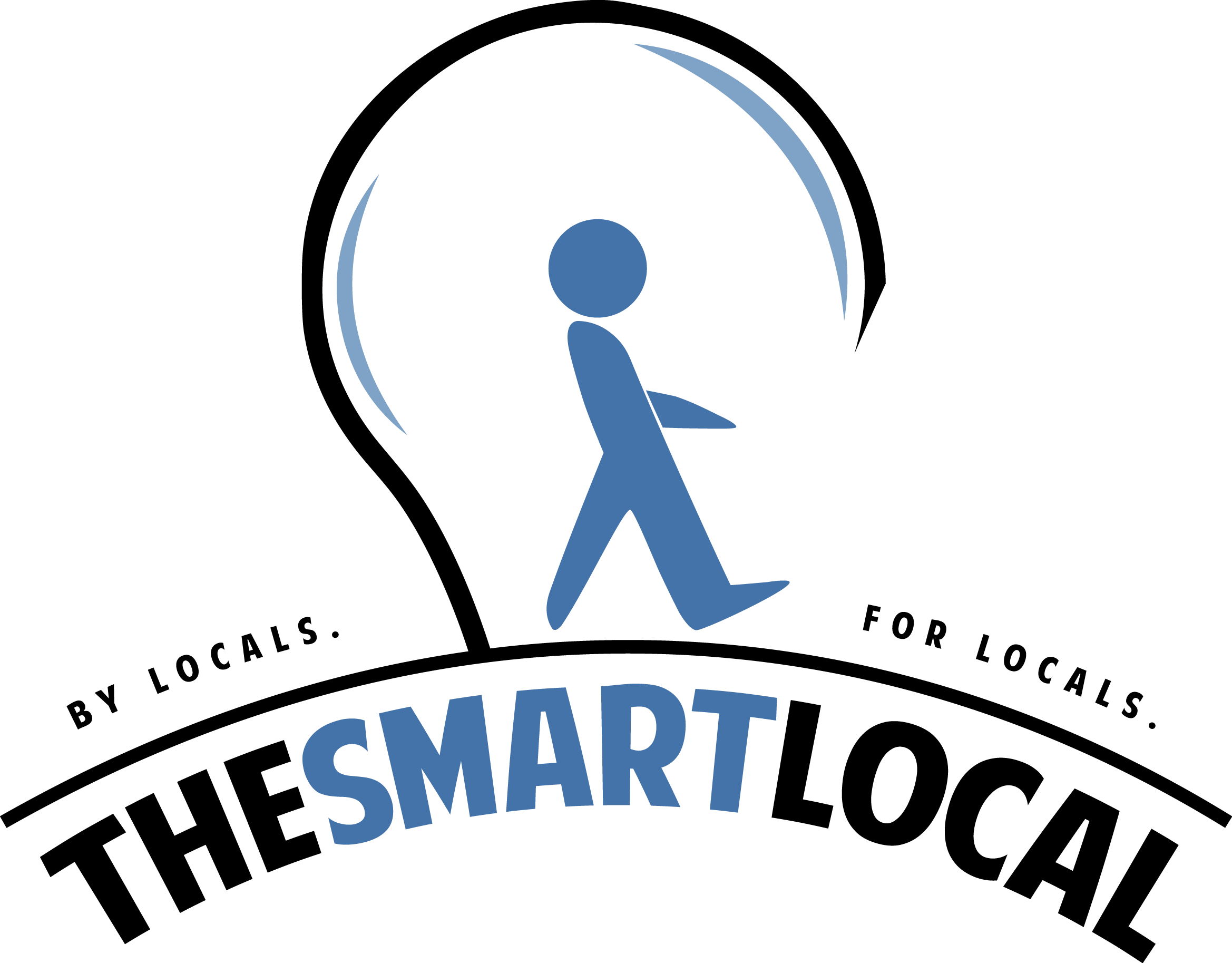 Drop us your email so you won't miss the latest news.