Getting a diploma in Singapore
---
After 'O' Levels, most secondary school graduates are faced with the ultimate dilemma: go to a Junior College, or pursue a Diploma in Singapore? Even if you've decided on the latter, you'll now have to navigate the seemingly daunting application process and the next phase of your education. 
To answer all the burning questions you might have about getting that cert, here are 7 things to know before getting a diploma – from immersion programmes to getting testimonials from your teachers.
---
1. Join immersion programmes for a "trial" of courses
---
Not knowing which course to pursue for a diploma can be stressful, especially if application deadlines are just around the corner. Joining an immersion programme is one way you can get a clearer picture and discover where your interests lie.
Through PSB Academy's Immersion Programme, you will get to try your hand at various activities like Radio DJ-ing and hosting a talk show.
Institutions like PSB Academy offer an immersion programme where onboarding students can try their hand at course-specific activities. These help you get a better sense of what the courses entail, through hands-on workshops with lecturers and trainers and sharing sessions from current students.
Options span vastly from Media and Communications to Engineering, so getting a first-hand preview of each course will help smoothen your decision-making.
---
2. Get in touch with seniors & alumni on forums and FB groups
---
As pumped up as you are to welcome this new phase of life with open arms, it doesn't hurt to get insight and tips from the ones who have gone through it themselves – and by this we mean consulting seniors and alumni.
Seniors and alumni are usually at on-site events like Immersion Programmes and Open Houses, but even if you miss out on these, there are still ways to reach out to them. Forums, FB Groups and alumni video interviews for specific institutions provide an avenue for your enquiries to be answered. Some institutes even have an online chat with seniors via Unibuddy and alumni stories page on their website where you can learn more about their course culture and various exam tips catered to different curriculums.
Speaking to them can equip you with all kinds of tips that'll help you survive your upcoming journey from orientation to graduation. They'll be able to give you insights on things such as the general workload, mandatory modules required, and even the exam-to-project work ratio.
---
3. Use your CCA involvement to your advantage
---
The importance of CCAs is stressed about in secondary school, and they should be similarly prioritised in your tertiary education. After all, they're the perfect way to hone a new skill, make potential lifelong friends, and let you have a breather away from assignments.
Though most schools have an extensive list of CCAs from Volleyball to even an Emergency Medical Service Club on their websites, a useful way to explore your options in-depth is to hop down to CCA club fairs, usually held during open houses or after enrolment.
What's more, excelling in a CCA will also give you an admissions advantage if you're planning to further studies at a university!
---
4. Mark dates for on-campus IT fairs for discounted laptops
---
Bid farewell to bulky ten-year-series papers, chunky subject files and backpacks that weigh a tonne. You'll be thrilled to know that the bulk of your diploma tutorials and assessments will be carried out online. Therefore, it is best to invest in a suitable and durable laptop to accompany you through your tutorials and presentations.
Pro tip: Wait until your school announces their on-campus IT fairs – it's a great chance for you to snag laptops and tablets at a discounted price just for students. Be sure to do your due research beforehand to make sure the new gadget you're getting fits your needs.
Design students, for example, rely more on software like Adobe Photoshop or Illustrator and should get a laptop with more disk space to work with ease.
---
5. Strategise your career plans before graduating with course counsellors
---
You might be all set on graduating with a diploma, but once you do, what's next? When it comes to choosing a diploma, look for a course that doesn't just seem appealing for now, but will be your stepping stone to a career you'll enjoy in the long run.
Pro tip: Speak to a course counsellor at the Open House. They'll give you a clearer idea of the job prospects you'll be privy to with each course, along with the skill sets you'll need to beef up your resume. They can also provide a detailed overview on the modules that you will have to take, and the necessary bridging modules and prerequisites if needed.
For PSB Academy, there are also plenty of additional resources like career readiness workshops, career coaching clinics, recruitment talks, and industry visits to network for eventual career opportunities.
---
6. Prepare for potential admission interviews with tips from forums
---
In some cases, you might be able to secure a position in a coveted diploma course early through the Early Admissions Exercise (EAE) programme, which is usually accompanied by an interview to impress the course managers. As nerve-racking as this may be, interviews are absolutely unavoidable when you want to get into a school or land a job. 
Be better prepared by doing extensive research and rehearse for your interview. Come up with a list of possible questions that may surface by sieving through videos on Youtube, consulting your family or searching on forums for people that have gone through similar settings. 
Some common questions include:
Tell us about yourself

Why did you choose this institution/ what makes this institution stand out from the rest?

Tell us some of your strengths and weaknesses

Why are you interested in this particular course?

What are some qualities that you have that can help you in this course?
In today's COVID-19 climate, interviews are even done online so it's good to prep yourself with online interview tips that may differ slightly from those done IRL.
---
7. Get referrals and testimonials from ex-teachers
---
Referrals and testimonials are brownie points that go towards making course application more impressive – not only are they proof of your work ethic, these instantly help you stand out from the pool of other applicants. It won't hurt to request for a testimonial from your secondary school teachers to boost your chances of getting into the school and diploma course of your choice. 
Acquiring referrals that are related to a specific course you're gunning for can make a difference in your acceptance too. For example, if you're applying for a Diploma in Media and Communications course and you've previously participated in essay-writing competitions, adding these accolades to your application will help prove your suitability for the course.
---
Find a suitable diploma course through PSB Academy's Immersion Programme
---
At the stage of applying for a diploma, there are many factors to consider. Find your calling at PSB Academy's Immersion Programme happening from 30th November – 4th December 2020, where you'll be able to take part in hands-on workshops that'll showcase a glimpse of what you can expect in each discipline. 
As a participant of the Immersion Programme, PSB Academy will also give you a chance to go on a 2-week trial class for their Certificate Courses for free. The trial will take place from 4th January 2021 and you can choose from different disciplines like Media & Communications, Sports Science and Engineering.
Here are some of the activities you can expect at the Immersion Programme: 
Whether you want to be the next Einstein or to just look cool in a lab coat, there is the "Find The "Imposter" Through Forensics & DNA" Workshop, which will be happening on 1st December from 10AM – 1PM at STEM Campus. You will analyse DNA samples and run them through tests to find an imposter.
Sports junkies can also look forward to the Sport Exercises: Keep Fit Without Ring Fit Workshop where you'll master a range of blood-pumping exercises led by PSB Academy's fitness coaches from 2.30PM – 5PM on the same day.
We recommend donning your full-on athleisure ensemble complete with long pants and sport shoes as these programmes will require you to stretch and sweat. If the activity sparks your interest, who knows, pursuing a career as a coach yourself could be in the cards eventually. 
Look out for past works that include a miniature Oscar Awards trophy for inspiration, as you make your very own 3D model! 
3D printing can be an abstract concept to understand, but you'll get the chance to try it yourself at the 3D Printing Workshop during the Immersion Programme. Happening on 2nd December from 2.30PM – 5PM, the workshop lets you learn basic steps like the modelling process and the actual printing. 
Aspiring engineers can also make their way to the Basic Electronics & Embedded Technology Workshop from 10AM – 1PM on the same day to navigate the mechanics of  building electrical circuits and fiddle with Arduino, a programming platform where you can prototype products and software.
There are hacking workshops too, that cater to both coding experts and tech amateurs. No, you won't learn how to hack into your friend's IG account, but instead, you'll delve into safeguarding websites and confidential information. These will be covered in the Ethical Hacking Fundamentals Workshop from 1PM – 4PM  on 3rd December. 
Before that, learn how to programme a game with Python in the Game Development with Python Workshop from 9AM – 12PM – you might even be your first step in creating the next viral game like Among Us.
Media course enthusiasts aren't forgotten. Learn how to operate the many different buttons and switches in How To Be A TV Producer Workshop as a TV producer for a day, or get in front of the camera and see if you have a knack for broadcasting news. This workshop will be held at the City Campus from 10AM – 1PM on 4th December.
You can find out the secret to being a successful entrepreneur in the How To Develop An Entrepreneurial Mindset! Talk on 30th November from 10AM – 1PM, followed by a career profiling test after lunch, where the results will give you an indication of the type of job scope that suits your personality.
With so many activities available, the PSB Academy's Immersion Programme will give you a headstart in finding a suitable diploma in Singapore. The immersion programme costs $200, and it is only available to a maximum of 20 students based on the safe distancing measurements put in place and to maximise your learning experience.
You can indicate your interest online first, and cross your fingers that you'll be one of the few shortlisted for this programme.

PSB Academy's Immersion Programme
Date: 30th November – 4th December 2020
Price: $200
Address: STEM Campus: Jackson Square, 11 Lor 3 Toa Payoh, Blk A, #01-01, Singapore 319579 | City Campus: Marina Square, 6 Raffles Blvd, Singapore 039594
---
This post was brought to you by PSB Academy.
Photography by Pichan Cruz.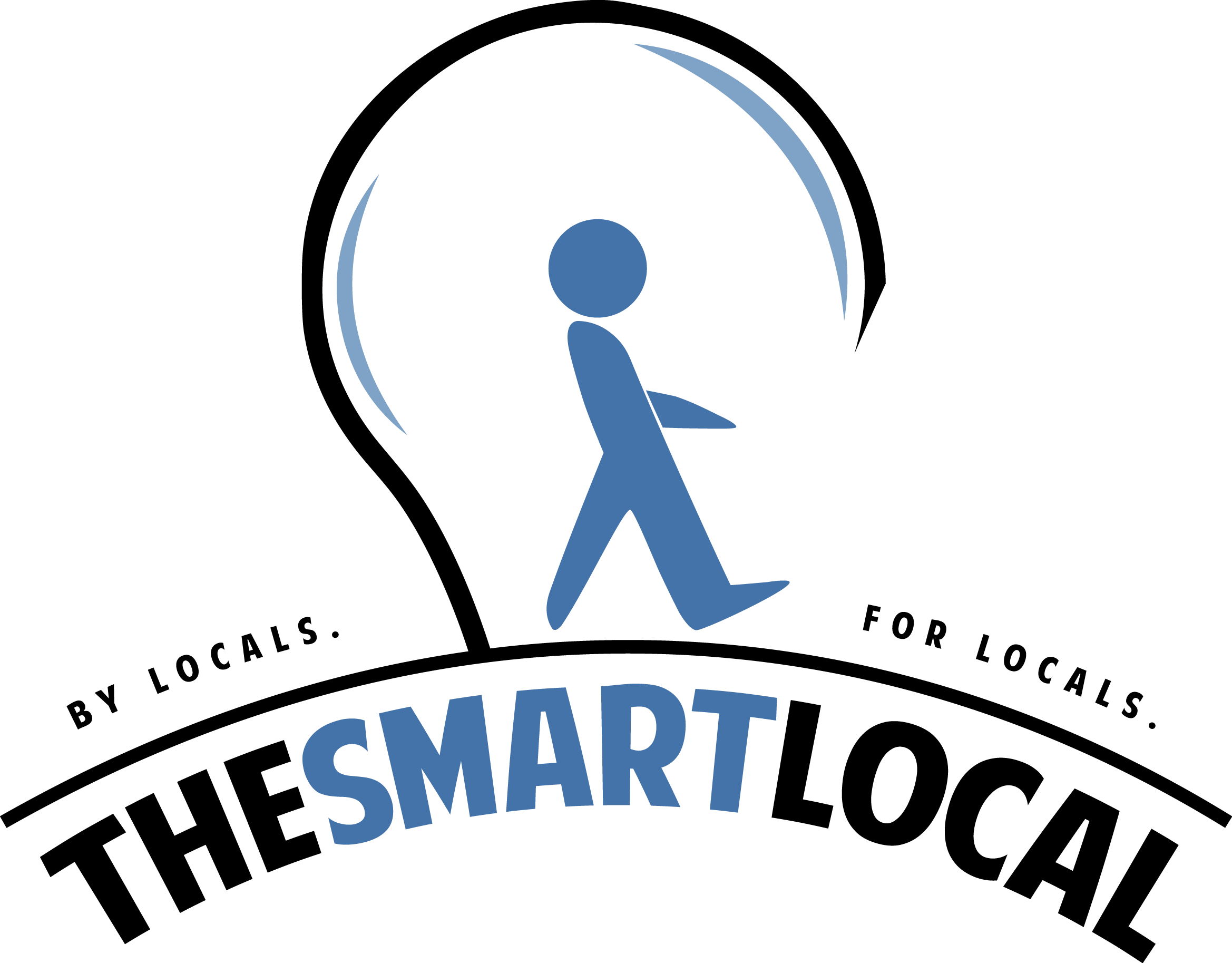 Drop us your email so you won't miss the latest news.