Day trips from Tokyo
---
If you're travelling to Japan, chances are, Tokyo's high up on your itinerary. After all, the bright and busy capital is the world's largest metropolis, with hotspots like Shibuya Crossing and Tokyo Skytree serving as icons of its ultra modernity. 
However, as you move out from the city centre, skyscrapers and neon signs give way to Tokyo's natural beauty and historical charm. From green tea farms to samurai towns, we've found 8 scenic activities within a day's trip from Tokyo that also come with travel deals for DBS/POSB Cardmembers. 
---
1. Capture Mount Fuji from the best spots & ride rollercoasters
---

The view from the Kawaguchiko Lake and Chureito Pagoda.
Image credit: Unsplash, Unsplash
Mount Fuji is the postcard image of Japan, especially when pictured with the Kawaguchiko Lake or the Chureito Pagoda atop Mount Arakurayama. If you're gonna check out Mount Fuji, you might as well do it right – by day-touring these scenic spots a little up North. 
Start from the Chureito Pagoda which is a 3-hour train ride from Tokyo's Meidaimae Station, then head west to Kawaguchiko Lake. Besides stunning views, there are a ton of Japanese food options and handmade glassware that you can check out at the Kawaguchiko Craft Park.

Crimson kokias at Oishi Park.
Image credit: @rosereinsch
Afterwards, loop around the lake to Oishi Park to frame your shot of Mount Fuji with the promenade's lavenders and kokias. Finally, end your photography spree at Saiko Iyashi no Sato Nenba, AKA the Healing Village, lined with traditional thatched roof houses to capture the mountain from a local's pov. 

Image credit: @jetcoasterotoko
If you're up for an adrenaline rush to cap off the day, spend some time after at Fuji-Q Highland, a rollercoaster-filled theme park at the foot of Mount Fuji. From kid-friendly rides to anime-themed cafes, there's something for the whole fam there.
Deals:
---
2. Go white water rafting at Tama River
---

Image credit: 松下幸生
You might've seen the Tama River in beloved anime classics like Doraemon and Studio Ghibli's Whisper of the Heart, but the site is even more beautiful IRL. The 138km stream meanders between Tokyo and Kanagawa, and is well-known for its panoramic gorges and watersport opportunities.

Image credit: T A M A
Take on the rapids by white water rafting down the stream and enjoy an intimate view of the west Tama River and its natural environment. You can sign up for Expedia's Tama River tour and save yourself the hassle of sourcing for a guide, water safety equipment, and insurance on your own. 
DBS x Expedia deals: Book a Tama River tour via Expedia and get 5% off from now till 31st Dec 2022, plus up to 9% off on hotels and flight packages.
---
3. Explore the Edo-period town of Kawagoe
---

Image credit: Unsplash
Located in Saitama Prefecture, which is about an hour from Shinjuku station, Kawagoe is an echo of Japan's Edo-period from the 1600s. Here, you'll find the last remnants of the former Edo Castle at Kita-in Temple, and one Taisho Roman Street that has been "preserved" for over a century. 

Image credit: 末っ子
Look – or listen – out for the Toki no Kane bell tower located along an extensive street of warehouses along Ichiban-gai, and visit the snack alley at Kashiya Yokocho. We hear that their bonito flake onigiri and glazed sweet potatoes are the best.
DBS x Klook deals: Book a guided Kawagoe walking tour via Klook to get up to $100 off.
---
4. Ride on a hidden cycling trail & discover secret mountain shrines
---

Image credit: @trekkling
Okutama is a small town on the west end of Tokyo, known for providing city folk with fresh water and lush forest therapy. While it's hard to see a path through the thicket, cycling along the paved trails is a popular mode of tourism here. 

Image credit: @trekkling
Along the "hidden" track cloaked by greenery, you'll find spring water, wasabi crops, and several mountain shrines that have been seemingly swallowed up by nature.
Crossing over an old suspension bridge over the river valley might even bring you closer to the local wildlife, like black bears and deer. Do remember to stay safe and admire them from a distance should you cross their path.
This Okutama historical road tour will not only take you through the mountains, but allow you to explore a small heritage museum by the lake. 
DBS x Expedia deals: Book an Okutama historical road tour via Expedia and get 5% off from now till 31st Dec 2022.
---
5. Visit a green tea farm in Shizuoka
---

Image credit: Senbird Tea
While Japanese green tea, or ocha, might be one of the country's most famous cultural exports, it is well-loved locally too. Find out how it's made from plucking to processing at Shizuoka, 1.5 hours away from the Tokyo station, where 50% of Japan's ocha is grown.
This Shizuoka tea farm visit courtesy of Klook will even bring you around a long-established plantation where you can learn about the ins and outs of premium tea manufacturing from the experts. At the end of the tour, you can taste-test several varieties of ocha through a traditional guessing game called "Chakabuki".

Image credit: Tea Cup Trip
While you're here, snap a pic for the 'Gram by the iconic red Tori gates at Hamanako lake to commemorate your tea-licious visit.
DBS x Klook deals: Book a Shizuoka tea farm visit via Klook to claim up to $50 off from now till 31st Dec.
---
6. Pay your respects at the Toshogu Shrine in Nikko
---

Image credit: Unsplash
It's hard to believe that the beautifully ancient city of Nikko is only 2.5 hours from Tokyo's modern city centre, with its lavishly decorated shrines and 100m waterfall. The Toshogu Shrine is one of the must-sees in this historic town, and encompasses 42 structures that have earned it the title of a UNESCO World Heritage Site. 

Image credit: Unsplash
Among them are 2 famous sculptures: the "Three Wise Monkeys" that see no evil, hear no evil, speak no evil, and a lifelike Sleeping Cat. Besides touring the temples, make sure to visit the many nature-y locales like Kegon Falls, Chuzenji Lake, and Shinkyo Bridge to snap a new screensaver that'll be the envy of your colleagues. 

Kegon Falls and Shinkyo Bridge.
Image adapted from: @takigawa_kris_s, Unsplash
You'll find that a guided tour, like the Nikko full-day private tour on Expedia, will do you good with a government-licensed and experienced multilingual tour guide. 
DBS x Expedia deals: Book a Nikko full-day private tour via Expedia and save 5% from now till 31st Dec.
---
7. Visit an ancient Samurai town with a 13m-tall Buddha statue
---

Image credit: Unsplash
Even though Kamakura is less than an hour's train ride from Tokyo, it's a stark contrast from the asphalt jungle that is the latter. Enter the Home of the Samurai, adorned with historical monuments, ancient temples, and sandy beaches. 
This Expedia Kamakura private day trip will guide you through notable shrines – such as the famous Kotokuin Temple – which houses a 13m-tall Buddha statue, and the Hydrangea Temple. Nature lovers will also be thrilled to know that there is a deluge of plum blossoms, cherry blossoms, and roses in bloom here all year round.

Image credit: Tim Lin
For some calming sea views, head to Yuigahama Beach and snack on some local faves like deep-fried fish cakes and cup sushi from the shops around. 
DBS x Expedia deals: Book a Kamakura private day trip via Expedia and save 5% from now till 31st Dec.
---
8. Marvel at East Asia's "Niagara Falls" & feast on crab
---

Image credit: ぱるお :"Aviv"
Canada might have Niagara Falls, but Gunma prefecture has the Fukiware-no-taki Waterfalls – which is largely considered to be East Asia's equivalent. It looks straight out of a fantasy film in the fall, when the yellowing leaves become golden flakes in the water.

Image credit: Klook
After you've feasted your eyes on such beauty, your tummy might feel neglected – until it has its fill at Harada Farm's all-you-can-eat crab buffet. Indulge in succulent snow crab, shrimp, and other regional fresh catches from the city of Numata. 
Last but not least, soak your weary feet in a relaxing foot bath at Ikaho Onsen Village, which is known for having some of the best hot springs in the area.
DBS x Klook deals: Book a Gunma sightseeing tour via Klook and save up to $50 from now till 31st Dec.
---
Save more on your holiday with DBS/POSB Cards
---
It's always fun and games while you're livin' it up abroad, until you remember how much it cost to get there. Holidays aren't cheap, and the truth is that many of us end up pinching our pennies when planning that Tokyo itinerary.
Thankfully, we've got deals aplenty through the collection of DBS travel promos to help us stretch every dollar on our dream vacay. For DBS/POSB Cardmembers, these include:
Plus, Singapore Airlines will be hosting a Time To Fly Travel Fair from 11th-13th November, where those with a DBS/POSB Mastercard in particular can explore travel packages and redeem exclusive gifts.
Snag a $10 KrisShop voucher and Singapore Airlines batik luggage tag with any purchase at the travel fair happening at Suntec City Level 3 Concourse. If you hit the various minimum purchase amounts, you can also redeem goodies like $80 Gojek vouchers, American Flyer luggage, and a pair of tickets to Universal Studios Singapore. 
With flight, hotel, and activity deals across trusted travel merchants, you can literally get away with a cheaper getaway using your DBS/POSB Card. So before you plan your next trip abroad, check out the slew of DBS Traveller Kit promos and when in doubt, go over our DBS Traveller Kit guide for full deets.
---
This article was brought to you by DBS.
Cover image adapted from Unsplash, @trekkling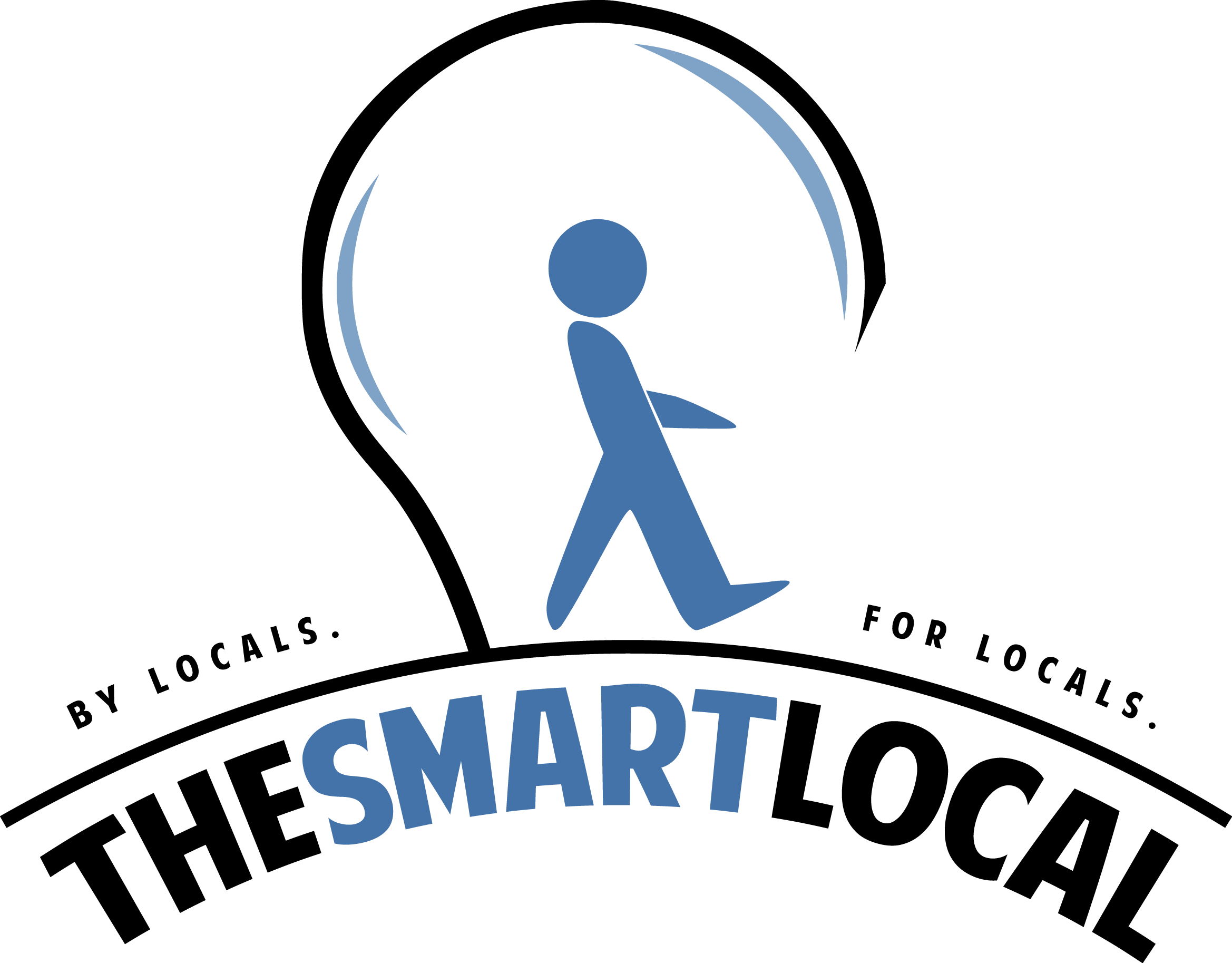 Drop us your email so you won't miss the latest news.