Coolest schools in Singapore
---
Our schooling days were some of the most important in our lives, and it's common to still be asked "what school are you from?" well into our adulthood. School pride runs deep whether you attended a single-sex school or co-ed one, in Changi or Jurong – but with unique features and facilities, these eight coolest schools in Singapore are sure to fill you with FOMO.
From stunning kueh lapis architecture to actual cable cars as reading nooks next to the canteen, these primary and secondary schools are hands-down the ultimate flex for proud alumni all around.
For more Singapore school memories, check out our other articles:
---
1. Chung Cheng (Main) – large natural lake & tea appreciation rooms
---

An overhead view of Chung Cheng High School (Main) with Zhongzheng Lake in the centre
Image credit: @411dr145
School ponds are rare enough of a sight, but Chung Cheng High School (Main) ups the ante with an actual natural lake right smack in the middle of its campus. Originally the equivalent of two soccer fields, Zhongzheng Lake now covers around two-thirds of its original area of 14,000M² due to renovations over the last six decades.

The Entrance Arch, along with the Administration Building (Zhulin Building) in the background has been designated as a National Monument by the National Heritage Board.
Image credit: @txingxian
Named after the school it lies in, Zhongzheng Lake was formed in a crater left behind by a Japanese bomb, but rumour has it that it's part of a highly haunted network of WWII torture chambers.

The school even offers Chinese Tea Appreciation as an elective subject
Image credit: Chung Cheng High Main 
Apart from the iconic architecture and huge lake, CCHMS is a treasure trove of Singapore Chinese historical artefacts and photographs, and has been designated the Centre of Excellence for Chinese in the East Zone. Their campus is even home to a dedicated Tea Appreciation Room which hosts students from Chung Cheng and other schools.
---
2. Nanyang Primary – IG-worthy colourful kueh lapis design
---

Image credit: @arqpratudo
A spitting image of kueh lapis Nyonya, the vibrant stripes of colour in Nanyang Primary School are a far cry from the grey classroom blocks and sprawling quadrangles we might remember. Streaking across walls, corridors and bridges, these playful horizontal bands are the perfect backdrop for an IG-worthy shot… which unfortunately would exclude most younger students.

Image credit: Studio 505
Completed in 2015, this rainbow-themed revamp isn't just a cosmetic upgrade – it's also a highly raved feat of architecture that has added a swath of practical features, including a link bridge and an amphitheatre.
---
3. Qihua Primary – actual cable cars as reading nooks
---

Remember when cable cars had wooden benches?
Image credit: Qihua Primary School
Q: How do you encourage students to read?
Enforce Silent Reading periods and clamp down on talkative students

Place cute OG cable car gondolas as reading nooks near the canteen
Qihua Primary School's one-of-a-kind collection of old-school gondolas isn't a common sight anywhere in Singapore – let alone a primary school. Apart from enlivening the area with cheery tones, these cabins feature comfy benches and slots for books so students can bury their noses in a tome during recess.
Fun fact: These brightly coloured second-generation gondolas date back to 1994, and were the first to feature automatic doors and external lights – a blast from the past for 90s kids out there.

Image credit: Qihua Primary School
---
4. Concord Primary – high elements and flying fox
---

Image credit: Outdoor Education at Concord
Outward Bound School might be the first brush with dizzying heights for most of us, but the students at Concord Primary School literally have high-element obstacles located right outside their classrooms. The two routes at the third and fourth levels respectively feature obstacles like wobbly planks and spider web to test your balance and dexterity.

Image credit: Outdoor Education at Concord
As if palms can't get sweaty enough, Concord Primary School also features a three-storey rock wall and even a 40M flying fox spanning across the block. 
---
5. Nanyang Girls' – futuristic Marina Barrage-esque field
---

Image credit: Inde Awards
Space comes at a premium in Singapore, and at Nanyang Girls High (NYGH), you'll find a pair of three-storey classroom blocks neatly concealed under undulating green fields. Reminiscent of the rolling plains of Marina Barrage, these grass-roofed blocks provide extra space for outdoor activities while ensuring NYGH's iconic clock tower remains unobstructed.
To achieve this, parts of the extension blocks were built underground, where it contains a full auditorium and black box theatre. But the main inspiration behind this striking and futuristic extension building is playfulness and fun, with huge ramps designed to allow students to slide and roll down – perhaps to destress?
And it's not only the architecture that's forward-thinking: most schools in Singapore assemble at 7.30AM in the morning, but NYGH has theirs a full 45 minutes later at 8.15AM.  
---
6. Juying Secondary School – student lounge with pool table and arcade machines
---

Image credit: Juying Secondary School
Broke: Ponteng school to play LAN with ah beng buddies. 
Woke: Being law-abiding and changing out of your school uniform according to arcade rules. 
Bespoke: Head to the school student lounge to hang out with classmates to play on arcade machines, console gaming stations and even car racing simulators.

Image credit: Juying Secondary School
Yes, you read it right – Juying Secondary School is home to such a student lounge named Chillax where all students are free to, well, let loose and chillax. Offering up everything from foosball, pool and even arcade hits like Dance Dance Revolution and Guitar Hero, it's surely a huge motivation to get up at 6AM for school each morning. 
---
7. Raffles Institution – three-storey Hogwarts-esque library
---

Reminiscent of either Hogwarts or Harvard, the Hullett Memorial Library is filled with regal wood furniture, including unique curved chairs – known as Raffles chairs.
Image credit: Dunganh Truong
School libraries come in all shapes and sizes, but nothing quite comes close to Raffles Institution's Hullett Memorial Library. Tracing its history way back to 1845 when the school was known as the Singapore Institute – Sir Standford Raffles' brainchild – the Singapore Institution Library within its walls was the first public library in the land.

The Hullett Memorial Library is home to over 50,000 books, with new orders placed for staff and students on a daily basis.
Image credit: Zaid Zain
Hullett Memorial Library has since moved from its original grounds of the present National Museum to RI's Bishan campus, where it occupies a massive three-storey space. RI is even one of the few schools to employ a professional head librarian to keep the shelves of the Hullett Memorial Library and the newer Shaw Foundation Library in order.
---
8. St Hilda's – full-sized rooftop hockey pitch
---

Hockey pitches in Singapore aren't very common, and the hockey pitch at St Hilda's is shared between the primary and secondary schools.
Image credit: SHPS Hockey
A heavyweight in the sporting scene among secondary schools, St Hilda's Secondary School regularly trounces their opponents, especially in netball, volleyball and hockey tournaments. No wonder then that the school boasts a laundry list of 10 volleyball, five netball, two basketball and 11 badminton courts, along with two Olympic-standard indoor sports halls.

With its rooftop hockey pitch and long list of indoor sports facilities, St Hilda's might just be one of the coolest schools in Singapore
Image credit: Welltech
That's on top of a full-sized multipurpose hall, along with an international standard rooftop hockey pitch. Six storeys up, hockey players can enjoy the sweeping views of the surrounding Tampines estates during trainings, but the best part is that this immense turf acts as a roof for most of the other sporting facilities – perfect for students looking to dodge the sun during PE.
---
Coolest schools in Singapore
---
While campuses and classrooms are a dime a dozen in Singapore, these eight coolest schools take things to the next level with some of the most striking, unique and awe-inspiring features.  But no matter how basic the facilities and how simple the fun we had in our school days, we all know deep within that our school is the best, the coolest, and home to our most meaningful memories.
Check out more articles on hidden features in Singapore:
---
Cover image credit: Juying Secondary School, @arqpratudo, Qihua Primary School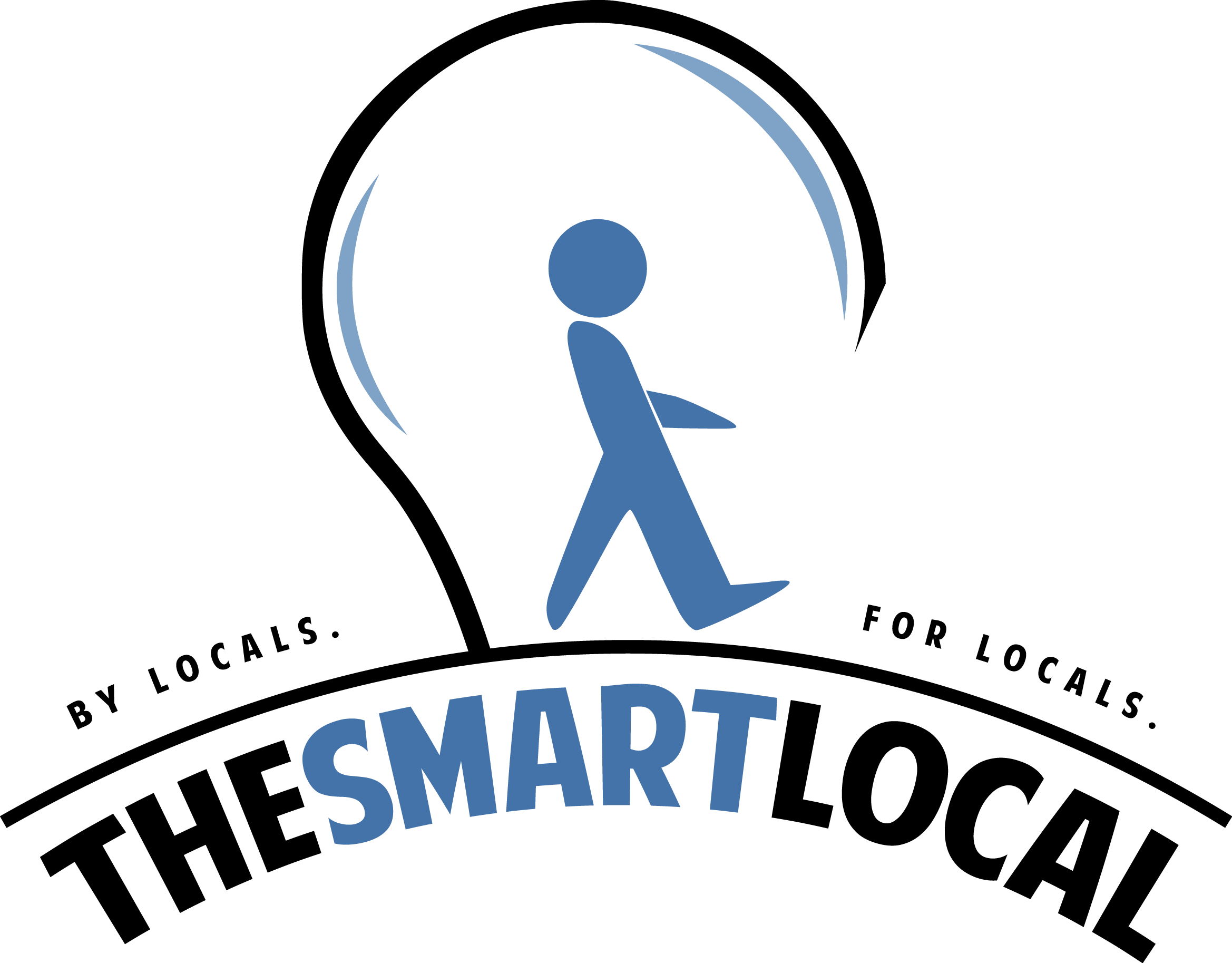 Drop us your email so you won't miss the latest news.