Community Clubs in Singapore
---
Hitting the clubs sure sounds like fun even if we're not referring to the bustling nightlife. We assure you that some of our Community Clubs (CCs) in Singapore are just as cool and hip. As of writing this, there are 108 CCs with plans for more in the future. From the lengthy list, we're highlighting 7 to add to your list of places to hang out.
---
1. Woodlands Galaxy CC – Stargaze at the observatory for just $1
---
Anyone who has joked about Woodlands being so ulu you need a passport to go there, the joke's on you. The neighbourhood has one of the coolest CCs in Singapore with a stargazing observatory you can visit for just $1.
It's not that inaccessible either. Woodlands Galaxy CC Observatory just a short walk from Admiralty MRT station. If you're in the mood for even more entertainment, check out the karaoke lounge, occasional film screenings, and the mahjong club that gathers frequently to play.
Entry: $1/pax
Address: 31 Woodlands Avenue 6, Singapore 738991
Opening hours: Fri 7.30pm-9.30pm, Subject to weather conditions (Closed from Saturdays to Thursdays)
Contact: 6366 2218 | Woodlands Galaxy Community Club website | Galaxy CC Observatory Facebook  
---
2. Hougang CC – High-tech convenience store with unique brands
---
Nestled in one of the relatively smaller and unassuming CCs is a futuristic unmanned convenience store. Yup, Hougang CC's Octobox store has no cashiers. Enter by registering your palm as a first-time customer and from then on, you'll be able to scan your palm to get into the store and make payments at the self-checkout counters.
You don't even have to scan each item individually. Just place all your snacks on the reader and it'll automatically calculate the total bill in a jiffy.
While we were browsing through the racks, we also noticed a lot of uncommon snacks, especially those from Japan. Some of them cost as low as $1 and you'll find drinks in the refrigerator section for even lower prices.
Address: 35 Hougang Avenue 3, Singapore 538840
Opening hours: 10am-6pm, Daily
Contact: Hougang Community Club Facebook
---
3.  Keat Hong CC & Siglap CC – In-house bowling alleys
---

SuperBowl at Keat Hong CC.
Image credit: SuperBowl
If you thought our CCs only had multi-purpose sports halls, there are 2 in Singapore that also have in-house bowling alleys. Run by SuperBowl, both Keat Hong CC and the newly revamped Siglap CC's alleys open till midnight from Sundays to Thursdays, and till 1am on Fridays and Saturdays. Games start from just $3.50 per person so head on down with the gang.
Keat Hong CC also has KpopX fitness programmes if you prefer to dance as a form of cardio, while Siglap CC also has a rooftop futsal pitch where you can score some goals.

SuperBowl at Siglap CC.
Image credit: SuperBowl
Keat Hong Community Club
Address: 2 Choa Chu Kang Loop, #01-01, Singapore 689687
Opening hours: 9am-10pm, Daily
Contact: Keat Hong Community Club website 
Siglap Community Club
Address: 300 Bedok South Avenue 3, Singapore 469299
Opening hours: 10am-6pm, Daily
Contact: Siglap Community Club Facebook 
---
4. Bishan CC – Hexagonal glasshouse Starbucks
---

Image credit: Starbucks 
Well, it might just be another Starbies but it isn't really – it's a hexagonal glasshouse Starbucks. This outlet at Bishan CC is pretty as a picture whether you visit in the day or after sundown. Grab a cup of coffee and meet up with friends or grab a seat to get some work done. You've got the choice of indoor seating or al fresco dining on cooler days.
To balance out all that coffee and goodies, Bishan CC also has a 24-hour GYMMBOXX with memberships starting from $82/month so you can work out at literally any time. Plus, it's conveniently located right next to Bishan Interchange so there's plenty of buses and the MRT bringing you to the CC's doorstep.
Address: 51 Bishan Street 13, #01-02 Bishan Community Club, Singapore 579799
Opening hours: Sun-Thu 7.30am-10pm | Fri-Sat 7.30am-12am
Contact: Bishan Community Club Facebook
---
5. One Punggol CC – 700-seater hawker with a view
---

View from the One Punggol CC hawker centre.
Punggol sure is developing fast and the new One Punggol CC is pulling out all the stops to be one of the coolest community clubs in Singapore. Among its many facilities, the CC boasts a 700-seater hawker centre on the 2nd floor, overlooking the estate and surrounded by greenery. 
Dine and watch as the LRT and MRT pass by every now and then. The tracks also double up as shaded paths all the way to the station and Waterway Point so it's easy to get around whether rain or shine.
The massive hawker centre has 34 stalls managed by the Timbre Group and one can look forward to value meals such as minced meat noodles ($4) and fish porridge ($4). Get 10% off at all stalls when you use the Timbre+ app (App Store | Playstore) to make cashless payments.
Lots more facilities will gradually open in the first half of 2023. There's going to be a 5-storey library, futsal court, and a rooftop garden with BBQ pits.
Address: 1 Punggol Drive, Singapore 828629
Opening hours: 7am-10pm, Daily
Contact: One Punggol Facebook 
---
6. Enabling Village in Redhill – Inclusive community centre
---

Image credit: Enabling Village 
In a bid to have more inclusive communal spaces, the Enabling Village in Redhill was built with disability-friendly amenities such as a gym and shops with assistive technology services. The community centre is open to the public and when you shop here, a portion of the proceeds go into training and providing employment opportunities for the local disabled community.
Address: 20 Lengkok Bahru, Singapore 159053
Opening hours: Mon-Fri 7am-10.30pm | Sat-Sun 7am-9pm
Contact: Enabling Village website
---
7. Bukit Canberra Hub – Butterfly garden & unique sports facilities
---
The spanking new Bukit Canberra integrated hub soft-launched recently and will have numerous facilities progressively opening in 2023 including a 44-stall hawker centre. In the meantime, you can have a stroll at the butterfly garden on the 2nd floor or play a game of pickleball at the multipurpose sports hall.
For the uninitiated, pickleball is a paddle sport with elements from tennis, badminton and ping-pong. The indoor hall also has basketball courts, badminton courts, ping-pong tables, and floorball facilities.
Address: 21 Canberra Link, Singapore 752350
Opening hours: 7am-10pm, Daily
Contact: Bukit Canberra Facebook 
---
Visit these cool Community Clubs in Singapore for more than sports
---
Thanks to the pandemic most of us had started thinking of CCs as the place to get our vaccinations. But there's so much more to them. From being able to book sports facilities at very affordable rates to attending community events, these CCs are there for residents to take advantage of. 
While we've highlighted some of the cooler ones of the lot, do check out the others in your neighbourhood for activities and upcoming events. Psst … most of the CCs are screening the World Cup for free this month too.
For more places to visit, check out:
---
Photography by Afiqah Amir.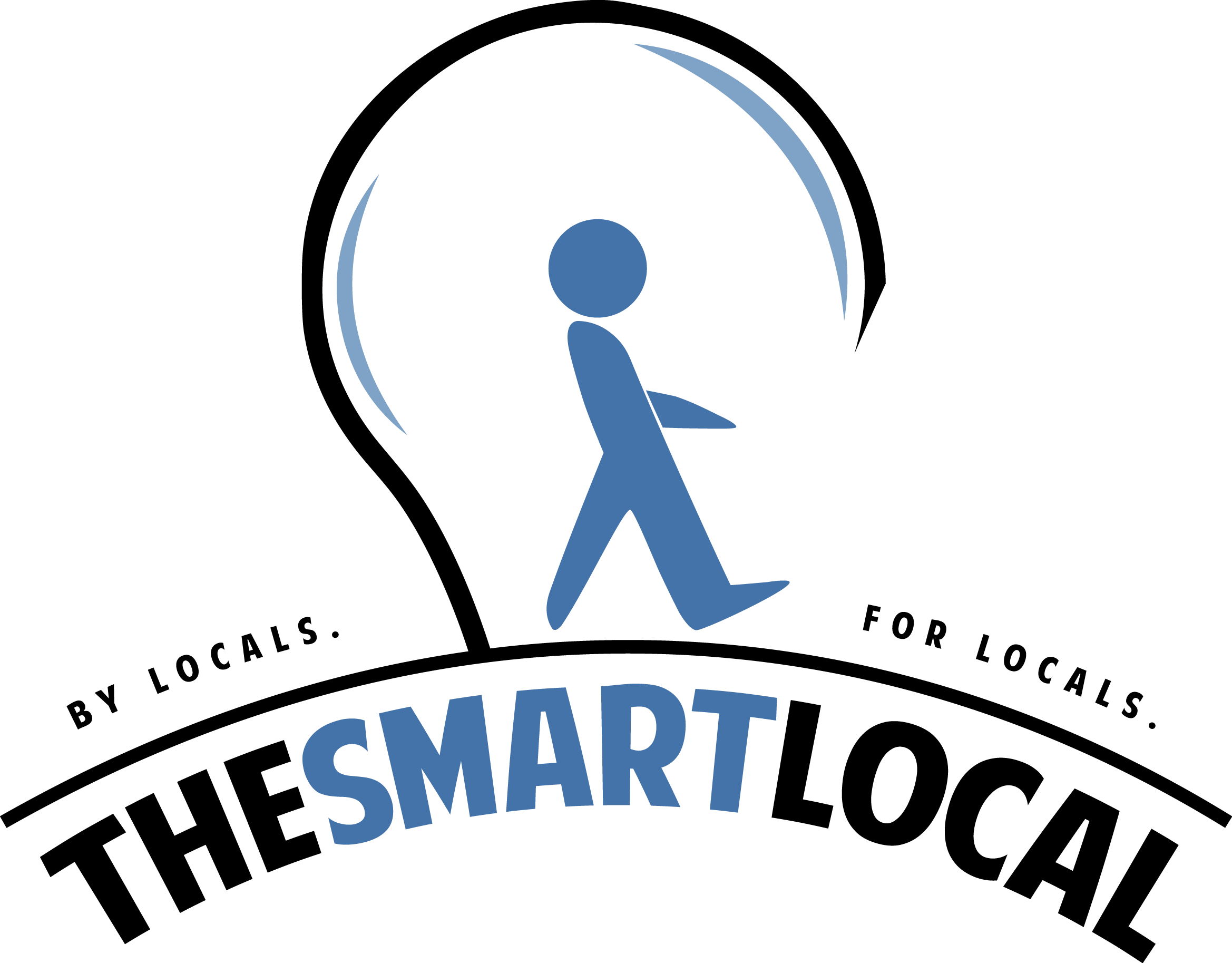 Drop us your email so you won't miss the latest news.