Hard to find items in Singapore
---
Things that are now hard to find
Image adapted from: Eatbook, Eatbook
It takes nothing short of a Circuit Breaker for us to realise what we've taken for granted. Bubble tea shops and hairdressers shuttered unexpectedly, along with most stores. On top of missing these small luxuries, getting things like cooking goods and exercise equipment became tougher too. Even stores that remain open may have long lines and empty shelves.  
But it's not the end of the world just yet. We've found that you can still get your hands on these things. To help you tide through this period before stores open again, here are 9 things that are hard to find and where you can still get them online.
---
– Cooking ingredients –
---
1. Cream cheese
---
Cream cheese is a staple in many recipes for cupcakes, pastry and even no-bake cakes.
Image credit: Eatbook
To meet the sudden surge of home baking, the extension of the Circuit Breaker has made cream cheese a precious commodity overnight. Supermarket shelves have been wiped clean, and even online, you'll likely be greeted with the words "out of stock" on grocery sites. 
But don't give up just yet – it's still available on certain e-commerce platforms. For one, the Redman online store has cream cheese readily stocked from $3.80. You can also get other rare finds like cheddar blocks, gouda slices and grated parmesan. These are also available on Shopee. 
Lim Siang Huat's online store is also stocked with Anchor Cream Cheese if you're looking for it in larger quantities of 1KG and up. Just create a free account with them to order, and you'll even have access to next-day delivery, monthly discounts and an attractive loyalty point system.
---
2. Pasta sauce
---
Image credit: Eatbook
Singaporeans love a convenient home cooked meal and it shows. Pasta is one of the easiest dishes to whip up, almost like a Western version of Maggi Mee. Boil noodles, throw on some pasta sauce, and voila, lunch is settled.
Pasta sauce count in supermarkets: zero.
Image credit: Jessica Lai
Looking for pasta sauce in physical stores may have resulted in fruitless excursions lately, but you can still get them online on Lazada. A quick search will reveal that many pasta sauces are available on the platform. 
While you're polishing up your home cooking skills, there's no harm in experimenting and adding a dash of Asian influence into your regular pasta dish. Shine Korea has 2 kinds of Samyang Hot Chicken Pasta Sauce for $3.90 each.
---
3. Baking flour
---
All the Circuit Bakers out there know this too well – it seems as if we're out of baking flour nationwide. If the grocery store near you is out of flour, here's where you can still get it to perfect that recipe. 
Baking desserts is all the rage now, with souffle cakes and cookies taking Instagram stories by storm.
For starters, Redman's online store is stocked with Redman brand baking essentials. You can get everything from top flour to self-raising flour at about $3/KG. Note that delivery costs $10 for orders under $50, so add more things to your cart to get your money's worth. 
If you don't mind substitutes for regular baking flour, you can still get Hong Kong Flour from Prima for steamed cakes, waffles and kueh. Alternatively, head to Harin Mart's online store for cheap and good Korean wheat flour at $2.80/KG. 
---
– Workout gear –
---
4. Yoga mats
---
With home workouts gaining a ton of traction, yoga mats are in hot demand. Unfortunately, with go-to sports equipment stores closed, they've become somewhat of a rare sight.
Well, just head over online to easily have one delivered. In fact, Decathlon's online store has a whole array of quality yoga mats ranging from $10-$60, depending on size, material and thickness. You can also get accompanying yoga bricks, socks and other options of exercise equipment. Delivery fees will set you back $10, but hit a minimum order amount of $60 for a full waiver. 
It's not too hard to find quality yoga mats online at these online stores.
If low delivery fees are what you're looking for, then head on over to Ezbuy. With the exception of a few products, shipping fees generally fall under $5. Delivery times differ from seller to seller, but there are yoga mats that'll reach your home in a week or less. Also look out for special promotions to get yoga mats for as low as $5!  
---
5. Dumbbells
---
Having dumbbells at home is always useful for maintaining your regular workouts when you can't go to the gym. Unfortunately, as fitness buffs have recently swept both physical and some online stores clean, it's definitely a tricky find. 
You don't have to go to dedicated fitness sites to get them – online megastores like Shopee have plenty. We found Vinyl dumbbells ranging from 0.5-5KG at under $14 each, kettlebells at half price and even a curl bar with matching 5KG weights available. A protip is to pick local sellers for the fastest delivery times and best delivery fees. 
For a heavier lift, Jiji.sg currently has dumbells that range between 20-60KG on each side. The price can run into the hundreds, but it works if you're willing to invest for the sheer convenience of working out in the privacy of your home.
---
– Electronics – 
---
6. Webcams
---
Image credit: The Smart Local
Used for reasons other than creating funky group pictures, webcams are in high demand now for higher-quality online meetings. With electronics stores not slated to open till after Circuit Breaker, it might be too late for you to get one only then. 
Instead of waiting, order yours from Hachi.tech by Challenger. Currently, there are 3 models available on the site, ranging from $55-$199, each with HD functionality and a built-in mic. Delivery will be made within 5 working days, so you won't miss out on too many online meetings. Psst: Value Club members can earn rebates and points for online purchases too!
Though stores are closed, webcams are not so hard to find.
Image adapted from: Lazada
For those on a smaller budget, Lazada is a solid alternative with a variety of options that ship from all over the world. You can easily find discounts up to 50% off or free shipping. As a bonus, some Logitech webcams also come with a 1 year warranty, so rest assured that you're getting a quality product even at the low price. 
---
7. Nintendo Switch
---
We might be stuck at home, but we're far from idle with all our gaming devices within reach. Even those without them have decided it's a good time to get one – which explains how consoles like the Nintendo Switch have quickly gone out of stock. Sadly, if you're late to the Animal Crossing party, it might seem impossible to get one now. 
Good news: there are still a couple of good deals online! On Shopee, browse through a range of online deals from local sellers. These come with anything from free add-ons to free screen protectors, so do compare a few deals before deciding on the one you like best.
As for Lazada, most Nintendo Switch deals offer free game cards with every purchase. The price tag matches the market rate of above $700, but look out for flexible instalment plans available on the platform that make purchasing it much more palatable. 
---
– Miscellaneous items –
---
8. Storybooks
---
Entertaining the kids at home takes a lot more than using the same old story books over and over. And with preschools, bookstores and libraries now closed, getting new ones might be difficult. 
You can still keep them entertained by heading to Goguru to browse for new titles. It's a subsidiary of Times bookstore, so you can even sign up for a free membership for year-round 10% off, and get a 20% off welcome voucher for your first purchase.
For even more variety, Lazada's children's books section is filled with books for just about every reading level, whether it's fairy tales or science fiction. To ensure the books arrive quickly, opt for books that are shipped locally and sold on LazMall. 
---
9. Toilet Paper
---
Image credit: @cedanestorovic
Ahh, the humble roll that caused quite the commotion in recent months. While panic-buying has significantly reduced and stocks are up in supermarkets, some of the more popular brands are still scarce. Most of us are stuck with whatever is left – or are we? 
For Onwards and Kleenex brand lovers, you might not see them in supermarkets as much, but Lazada seems to have ample supply. Shipping costs about $4, way under the online supermarket rate. The estimated lead time is around 10 to 14 days, so do order in advance to prevent a sudden shortage! 
For a more certain delivery time, try Giant's online store. There's a variety of brands available and you can choose your delivery date and time in advance. On top of that, link your PAssion card for points and discounts. 
---
Getting hard to find items in Singapore
---
Circuit Breaker measures mean we should stay inside as much as we can, but that doesn't mean we have to live without the things we need. In fact, even going out might not cut it. Imagine wearing a mask and going all the way down to the store… only to find out they are sold out.
With online retailers, we can easily get whatever we need and see if the items we want are available at the touch of a button. 
It's not just the easiest way to get things – it's the most responsible way too! By not going outdoors, you reduce the risk of getting infected and infecting others. That said, if you do head out to shop, you can still exercise responsibility by keeping safe distancing measures and wearing a mask. 
Staying home more often, it's inevitable that you'll start to notice issues around your estate. The OneService App (iOS | Android) allows you to report municipal issues in your neighbourhood that you can't resolve on your own, such as those related to footpaths, drains and common lighting.
You'll get alerts on the issues you have reported. If you spot safe distancing measures being breached by others in your estate, you may also report it on the app.
The app also comes in handy for non-reporting functions, such as real-time updates on dengue clusters, surveys and finding or paying for parking on your grocery runs. For monthly contests and more, check out the OneService Community's Instagram and Facebook pages, where you can score prizes.
---
This post was brought to you by the Municipal Services Office.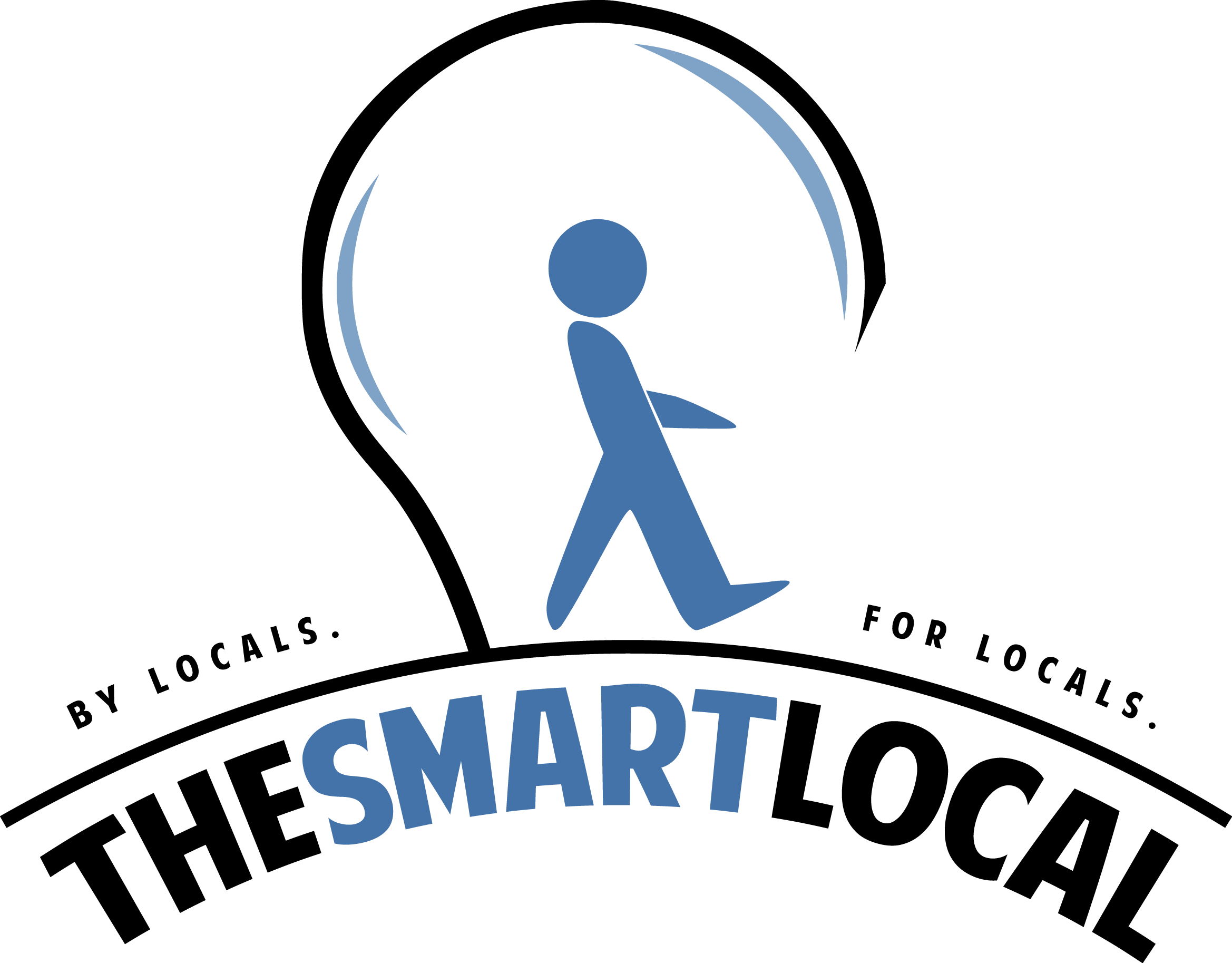 Drop us your email so you won't miss the latest news.