Cheap hawker stalls in Singapore
---
If there's anything Singaporeans love more than food, it's cheap food. Luckily for us, we never have to go too far to find it, with our beloved heartland kopitiams and hawker stalls well within reach. But just how cheap are we willing to go?
From rare $1 nasi lemak to drinks in the cents range (!!!), here are 9 affordable hawker stalls that'll confirm plus chop make your wallet and tummy happy.
---
1. $3 cai fan & $0.70 kopi – Blk 140 Corporation Drive
---

Image credit: Sim Ann 沈颖
$0.70 kopi may sound like a menu out of the 1970s but alas, there's a coffee shop in Jurong keeping their cuppa joe ultra-affordable, according to Senior Minister Sim Ann's Facebook recent post. With a bit of digging, we found the specific coffee shop she's referring to: Tastebud Corporation Drive Eating House. 

Image credit: Sim Ann 沈颖
Located just a stone's throw away from Jurong Lake Gardens, this hidden gem has uber cheap food and drinks you can indulge in after exploring the park. Think $3 economical rice with 2 vegetables and 1 meat – and free soup too! – as well as $3.50 fried rice and $3.50 nasi lemak. 
Must try: $3 economical rice
Address: 140A Corporation Dr, Singapore 611140
Opening hours: 10am-9.30pm, Daily
Contact: 6721 9199
---
2. $5.50 Western food – The Flying Pan
---
There aren't many places you can go to get Western cuisine at such affordable prices. With just $5.50, you can select a main dish and 3 side dishes at The Flying Pan. The portion served is not small either, and prices are kept low to attract more customers and help struggling families. 
With such large portions, low prices, and high-quality food, do expect queues to be longer, especially during lunch hour. 
Must-try: Ribeye steak with 3 side dishes of your choice ($7.50)
Address: Block 703 Hougang Avenue 2, Hougang MTF Coffee House, #01-201, Singapore 530703
Opening hours: Thu-Mon 11.30am-2.30pm, 5.30pm-9pm (Closed on Wednesdays)
Contact: 9710 7018 
---
3. $3 char siew rice – Fu Shun Shao La Mian Jia
---

Image credit: JF Unson
You might want to go drop by Fu Shun Shao La Mian Jia early if you want to skip the long queue. It's not uncommon for lines to be forming even before the stall opens and rightfully so – the roasted pork is soft and tender while giving you that extra crunch with its crispy skin. 
Apart from char siew, look forward to an array of roasted meat such as roasted duck and roasted pork. Noodle-lovers would be pleased to know that noodle options are available as well.
Must-try: Char siew rice ($3)
Address: 1 Kadayanallur Street, Maxwell Food Centre, #01-71, Singapore 069184
Opening hours: Mon-Sat 11.30am-8pm (Closed on Sundays)
---
4. $1 nasi lemak – Kedai Makan Muhajirin
---

Image credit: @aliaaki_

If you think the iconic Ananas $2 nasi lemak is a steal, Kedai Makan Muhajirin in Toa Payoh would like to have a word. The stall offers a no-frills nasi lemak set with your choice of ikan kuning AKA fried anchovies, or ikan bilis with peanuts. To get the best of both worlds, just top up $0.50. 
Fun fact: they've been selling $1 nasi lemak for 36 years running. Inflation, who?
Must-try: Nasi lemak set ($1)
Address: Block 20 Toa Payoh, Lorong 7 Coffeeshop, Stall 3, Singapore 310020
Opening hours: Tue-Sat 6am-1pm | Sun 6am-12pm (Closed on Mondays)
Contact: 8868 4013 (WhatsApp)
---
5. $4.50 chicken rice set – Leek Hainanese Chicken Rice
---

Image credit: T OHIRA
Standalone mains at this price point are normal, but an entire set meal under 5 bucks? Time to feast like royalty. Leek Hainanese Chicken Rice has all the main food groups taken care of with their set, comprising fragrant chicken rice, tender white chicken meat with the quintessential "jelly skin", green veggies doused in oyster sauce, and homemade soup.
Must-try: Chicken rice set with vegetables ($4.50)
Address: Block 38A, #01-73, Beo Crescent Market & Food Centre, Singapore 169982
Opening hours: Sat-Sun & Thu 10.30am-7.30pm (Closed from Mondays to Wednesdays & Fridays)
Contact: 9832 4450
---
6. $3.50 fishball noodles – Aw's Signature Minced Pork Noodle
---

Image credit: Aw's Signature Minced Pork Noodle
Be warned – the fishball noodles at Aw's Signature Minced Pork Noodle is dangerously addictive.
For $3.50, you'll get a big serving of mee pok coated in an umami sauce, topped with juicy slices of fish cake and giant handmade fishballs. To bolster your bowl, ask for extra chilli and vinegar. The stall might be hidden among dozens of stalls at Tanglin Halt Market, but you'll recognise it from the queue of eager eaters when lunch o'clock strikes.
Must-try: Fishball Noodle ($3.50)
Address: 48A Tanglin Halt Road, Tanglin Halt Market, #01-21, Singapore 148813
Opening hours: Wed-Mon 6am-2pm (Closed on Tuesdays)
Contact: 9827 6502
---
7. $3 Lor Mee – 137 Lor Mee Prawn Mee
---

Image credit: Jian Sin Sito 
Needless to say, 137 Lor Mee Prawn Mee is known for these 2 Hokkien-style dishes although their Signature Lor Mee is the one most frequently ordered. 
What sets their version apart is the generous portion of deep-fried fish fillets swimming in a thick gravy that's loaded with garlic. Sift through the fish pieces and you'll find the dish also contains ngoh hiang and a half-boiled egg.
Must-try: Signature Lor Mee ($3) – add $1.50 for a larger serving.
Address: 137 Tampines Street 11, #01-09, Singapore 522137
Opening hours: Tue-Sun 7am-1pm (Closed on Mondays)
---
8. $2 Laksa – Woo Ji Cooked Food
---
We love our regular bowls of laksa yong tau foo, but not so much when it adds up to quite a bit once we compile our fave pieces – plus that extra dollar for lemak gravy. Not so at Woo Ji Cooked Food.
For just $2, you'll get a bowl of laksa that's been generously topped with traditional YTF ingredients. Each bowl comes with a couple of fried wontons, taupok, a fishball, and stuffed green chilli. Adding extra umami is the dried baby shrimp that's sprinkled on just before serving.
Must-try: Laksa ($2)
Address: 335 Smith Street, Chinatown Complex, #02-056 , Singapore 050335
Opening hours: Wed-Sun 6am-10am (Closed on Mondays & Tuesdays)
---
9. $1.20 min jiang kueh – Granny's Pancake
---

Image credit: @kimsanlengsg
With a name like Granny's Pancake, you know you're in for a nostalgic treat. The hawker chain sells thick and fluffy min jiang kueh that are filled with various spreads such as chunky peanut butter, red bean, and coconut.
But it's not just the pancakes that will have you reminiscing of a simpler time. Portions start at $1.20 each – a price practically unheard of today.
Must-try: Red Bean ($1.20), Peanut Butter ($1.40)
Address: 531A Upper Cross Street, Hong Lim Market & Food Centre, #02-39, Singapore 051531
Opening hours: 7am-2pm, Daily
---
Affordable hawker food in the heartlands
---
No one will question us when we say we love our hawker food. But let's be real here – we love it more when it's cheap. That said, these cheap hawker stalls and their star dishes are a treat for anyone looking for a guilt-free and satisfying meal. You'll need no more than a $5 note for most of these dishes.
Foodies can check these secret spots out too:
---
Cover image adapted from:  @aliaaki_, Eatbook, @kimsanlengsg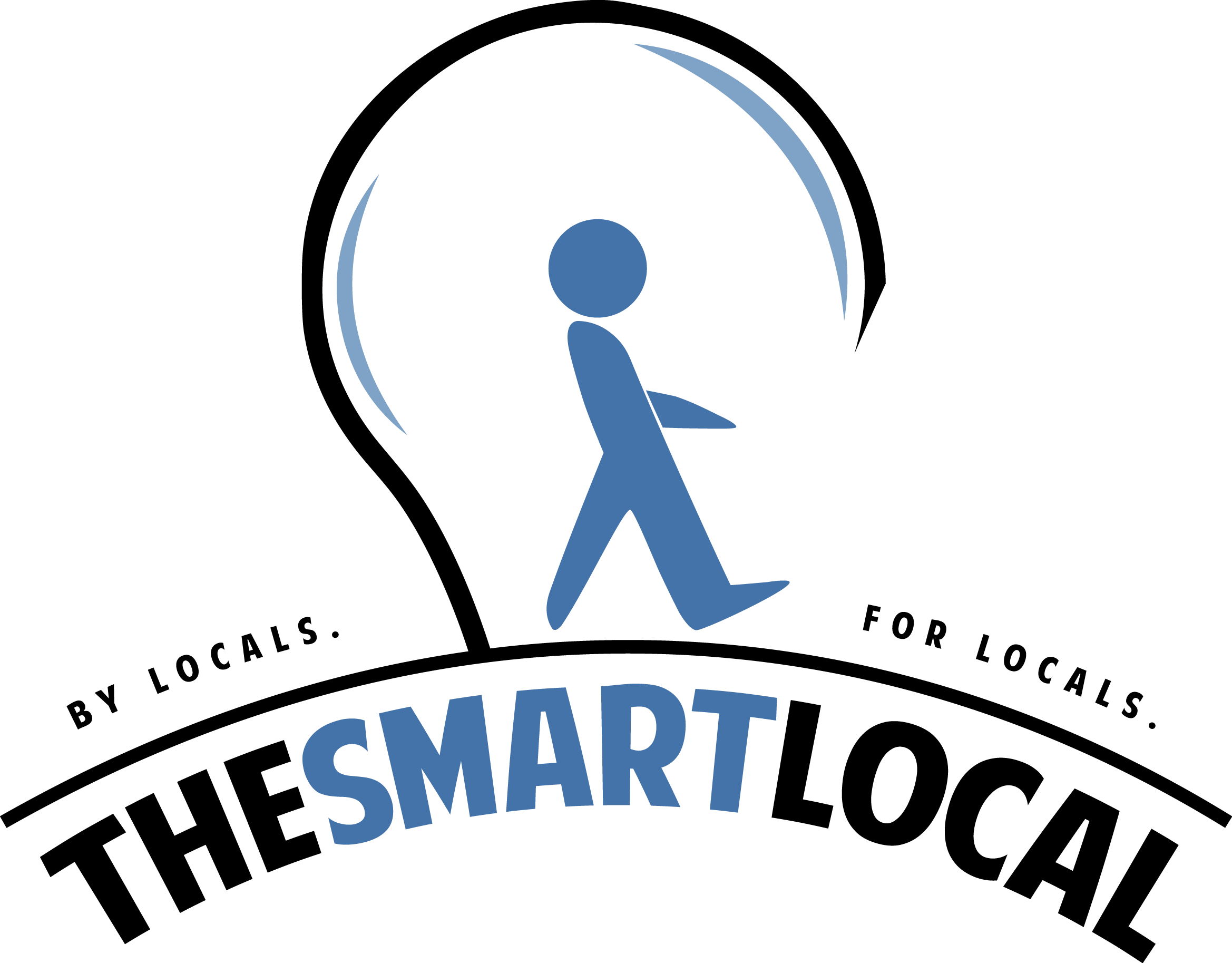 Drop us your email so you won't miss the latest news.