Late-night food in Singapore
---
Nothing's quite like having a catch-up session over supper with your friends, especially when the peace and quiet of the night create the perfect ambience for heart-to-hearts. The hardest part, however, lies in finding supper spots in Singapore that open past 10pm – especially in central areas like town and the CBD. 
Instead of catching the last train home on an empty stomach, here's a list of places where you can get late-night food in Singapore, conveniently located around town. Now you can chill and spend the night spilling the tea with your besties without worrying about last orders and early closing times.
More late-night things to do in Singapore: 
---
1. Coffeesmith – Korean cafe open 24/7 at Orchard Gateway
---

Image credit: @takangeles
If you're looking to pull an all-nighter, caffeine is an absolute must-have. Coffeesmith is a convenient one-stop shop in town for you to settle work as well as your food and caffeine needs. Open 24/7 at Orchard Gateway which is connected via Somerset MRT, the cafe serves a range of coffee and tea, amongst other refreshing beverages to keep you wide awake. 
These include classic drinks like Iced Americano ($6) and Earl Grey Tea ($7), to more unique ones like Espresso Martini ($13.90), for those who want a little alcoholic kick in their beverage. Meanwhile, non-caffeinated options include mocktails ($7) and iced fruit drinks like the signature Smith Ade ($5.50), which comes in flavours like lemon, strawberry and blueberry. 

Image credit: @coffeesmith_singapore

Of course, you can't stay up all night without some food to fuel you. If you and your friends are feeling peckish, Coffeesmith sells a range of light bites like the Smith Waffle ($10.90) and Injeolmi Toast ($7.50), as well as desserts like bingsu ($14.90-$16.90).
If that's not enough to suffice, hungry patrons can feast on main dishes including the Smith Classic Breakfast ($11.90) and 8-Piece Korean Fried Chicken ($16.90) in soy garlic or sweet and spicy flavours. Breakfast for supper does sound pretty appetising. 
Address: 277 Orchard Road, #01-09 Orchard Gateway, Singapore 238858
Opening hours: 24 hours, Daily
Telephone: 6385 4979
---
2. Cafe de Muse – Aesthetic cafe with Korean-Western fusion food
---

Image credit: @nicee_everytime
Cafe de Muse is another 24-hour cafe that's perfect to chill at overnight, with a pretty interior and a variety of menu offerings. It spans 2 storeys within Isetan Scotts at Shaw House, so you'll have better chances of scoring seats.

Image credit: @daelifood
At this Korean-Western fusion cafe, you'll be able to indulge in unique foods like Bulgogi Pasta ($23) and Kingdom Tteok-Bokki ($20) – a traditional rice cake dish served alongside eggs and fries. For classic Western mains, go for dishes like the Fish & Chips ($22), Ribeye Steak ($30) and assorted mini pizzas ($9.90).
The aesthetic cafe also has an extensive drinks menu featuring a wide range of alcoholic beverages, perfect for late-night heart-to-hearts with friends. This includes cocktails ($20), spirits like Johnnie Walker Black Label ($15), and beers ($12-$13). 
Address: 350 Orchard Road, Shaw House, #01-K5/K6 & #02-K4 Isetan Scotts, Singapore 238868
Opening hours: 24 hours, Daily
Telephone: 6970 5011
---
3. Shiok Shiok Night Market – Affordable Thai street food open till 5am
---

Image credit: Shiok Shiok Night Market 
Shiok Shiok Night Market is a stretch of late-night Thai eateries that's convincing enough to whisk you away to Bangkok for a night. Choose from the selection of authentic street food, including fan favourites like mookata and meat skewers. And of course, pints of Thai beer to wash it all down with.
The mookata sets are affordable, with individual ingredients starting from only $1.90. They also have sets – Deluxe ($39.90) or Platinum ($49.90) – which are perfect for sharing with friends without fussing over what to order. You'll be presented with a large assortment of ingredients including garlic chicken, pork belly, scallops and prawns for a supper feast. 

Image credit: Shiok Shiok Night Market

If mookata is a little too heavy, other options for mains include Boat Noodles ($8.80) and Tom Yum Soup ($15.90), and sides including Thai Prawn Cake ($8.80) and Pork Skewers ($9.80). 
Address: 100 Orchard Road, Singapore 238840
Opening hours: 5pm-5am, Daily
Telephone: 9826 5055
Shiok Shiok Night Market Facebook
---
4. Xin Wang Hong Kong Cafe – 24/7 dim sum cafe at Bugis+
---

Dim sum and HK milk tea are not just daytime affairs anymore.
Image credit: @li_ying_lim
With 7 locations islandwide, Xin Wang Hong Kong Cafe is a familiar name to many of us, and a go-to spot for Hong Kong cuisine. However, not many may know that the Bugis+ outlet is open 24/7, which means you can feast on dishes like dim sum and HK noodles all night. 
The restaurant also runs late-night promos, so you'll actually gain from dining out late. For instance, there's an ongoing 1-for-1 dim sum promotion available from 11pm-7am. Those who want to drink into the night can indulge in their alcohol promo, which entitles you to 1-for-1 Tiger or Tiger Crystal Beer from 5pm-10pm.
Stay up-to-date with their promotions by checking the Xin Wang Hong Kong Cafe Facebook page before heading down.
Address: 201 Victoria Street, #01-02/K1 Bugis+, Singapore 188067
Opening hours: 24 hours, Daily
Telephone: 6509 0350
Xin Wang Hong Kong Cafe website
---
5. The Connoisseur Concerto (TCC) – Alfresco cafe open till 3am
---

Image credit: TCC – The Connoisseur Concerto

Imagine sitting in the open, enjoying the night breeze, aromatic cup of tea in hand. If this sounds appealing to you, then The Connoisseur Concerto (TCC) may be a solid supper spot for you to consider. 
The International Building outlet is conveniently open till 3am daily, with an alfresco dining concept perfect for you to sit back and people-watch. Catch a rare glimpse of Orchard Road at its most peaceful hours past midnight, starkly different from its usual hustle and bustle in the daytime.



These dishes contain healthy ingredients with anti-inflammatory properties.
Image credit: @dtccsg
TCC is big on healthy meals, with many of its dishes earning the HPB "Healthier Choice" title. These include their low-calorie Seafood Aglio Olio ($24.80) and grain bowls ($24.80), as well as drinks like the sugar-free Original TCC Cold Brew ($7.80) and low-sugar Blueberries & Avocado Blend shake ($9.50). 
Address: 360 Orchard Road, #01-01 International Building, Singapore 238869
Opening hours: 10am-3am, Daily
Telephone: 6732 3696
---
6. KPO – Vibey restaurant-bar with local & international dishes
---

Image credit: @kposg
If you're all about vibey late-night hangs, check out KPO. With its dimly lit interior and generous selection of alcohol and food, it's an ideal drinking and group hangout spot. 
The restaurant serves both local and international dishes, so you'll get to satisfy whatever late-night craving you're having. Local food options include Nasi Lemak ($18) and Satay ($17), while international options include Japanese Wagyu Rice Bowl ($26) and Chicken Karaage ($16), and Western Steak And Eggs ($27) and Fish & Chips ($23). 

Image credit: @merlionrocks
If you've got more feels for a drinking sesh with snacks on the side, you and your friends can munch on their sharing plates like the Award Winning Chicken Wings ($18-$26) and Premium Pork Ribs ($30) platters.
Alcohol-wise, they have everything from beer and cocktails to spirits and wine. If you're feeling extra celebratory, KPO even has a cellar section selling imported liquors ranging from $170 to a hefty $710. 
Address: 1 Killiney Road, Singapore 239518
Opening hours: Mon-Fri 2pm-12am | Sat 4pm-12am (Closed on Sundays)
Telephone: 6733 3648
---
7. Wan Wan Thai Cafe – Aesthetic cafe with affordable Thai desserts
---

Image credit: @wanwan.thaicafe
With a garden theme, pretty flowers everywhere and pink neon signs, Wan Wan Thai Cafe is an aesthetic Thai-style cafe snugly located one level above its mother stall, Aroy Dee Thai Kitchen. Its cosy interior and affordable desserts make the cafe a good spot to chill at and snap some IG pics. 
The "hidden" cafe – which most people miss due to its relatively obscure location – sells popular desserts such as bingsu, Shibuya-style thick toast, and waffles. 
Their bingsu options come in typical flavours like Green Tea ($9.90) and Red Bean ($12.90), as well as Thai-inspired flavours like Thai Milk Tea ($10.90). Meanwhile, their toast options range from fruity to indulgent, with flavours like Mango ($12.90) and Nutella Banana ($10.90).

Image credit: @wanwan.thaicafe
Thai Milk Tea fans will get to sip on different variations of the classic beverage, from the OG Thai Milk Tea ($1.90) to other options like the Thai Green Tea Frappe ($4.50), sure to beat the heat on warm nights.
Address: 127A Bencoolen Street, Singapore 189637
Opening hours: 12.30pm-3am, Daily
Telephone: 6336 8812
---
8.  Rochor Original Beancurd – Old-school beancurd stall
---

Image credit: @cty85
The sweet taste of a cold, refreshing beancurd is something many Singaporeans grew up with, and love to this day. It's often eaten as a dessert or even a breakfast meal, but with Rochor Original Beancurd opening past midnight on Fridays and Saturdays, it can now be a supper treat too. 

Image credit: @add1zer0
The famous beancurd store has kept an affordable pricing model throughout the years, with one bowl of Traditional Beancurd costing $1.50.
Meanwhile, the Xi Shi Beancurd – a pudding variation of the traditional beancurd – costs only $2. For the perfect sweet and savoury combi, you've got to pair the dessert with sides like youtiao dough fritters ($1.20), or have it with snacks like curry puffs ($1.50) and egg tarts ($1.80) for a proper, filling meal.
Address: 2 Short Street, Singapore 188211
Opening hours: Mon-Thu & Sun 10.30am-11.30pm | Fri-Sat 10.30am-12.30am
Telephone: 6334 1138
Rochor Original Beancurd website
---
Head to town for supper at these late-night food spots
---
From local delicacies to international dishes like dim sum and mookata, this list will help you find supper spots around town that serve hearty meals even past midnight. 
Most Singaporeans resort to heading to the same old 24-hour fast food joints or even convenience stores when we crave a late-night bite. You now have more food spots for an exciting supper adventure that's sure to leave you and your friends' hearts and bellies full. 
More things to do in town: 
---
Cover image adapted from: @wanwan.thaicafe, @li_ying_lim, Shiok Shiok Night Market, @kposg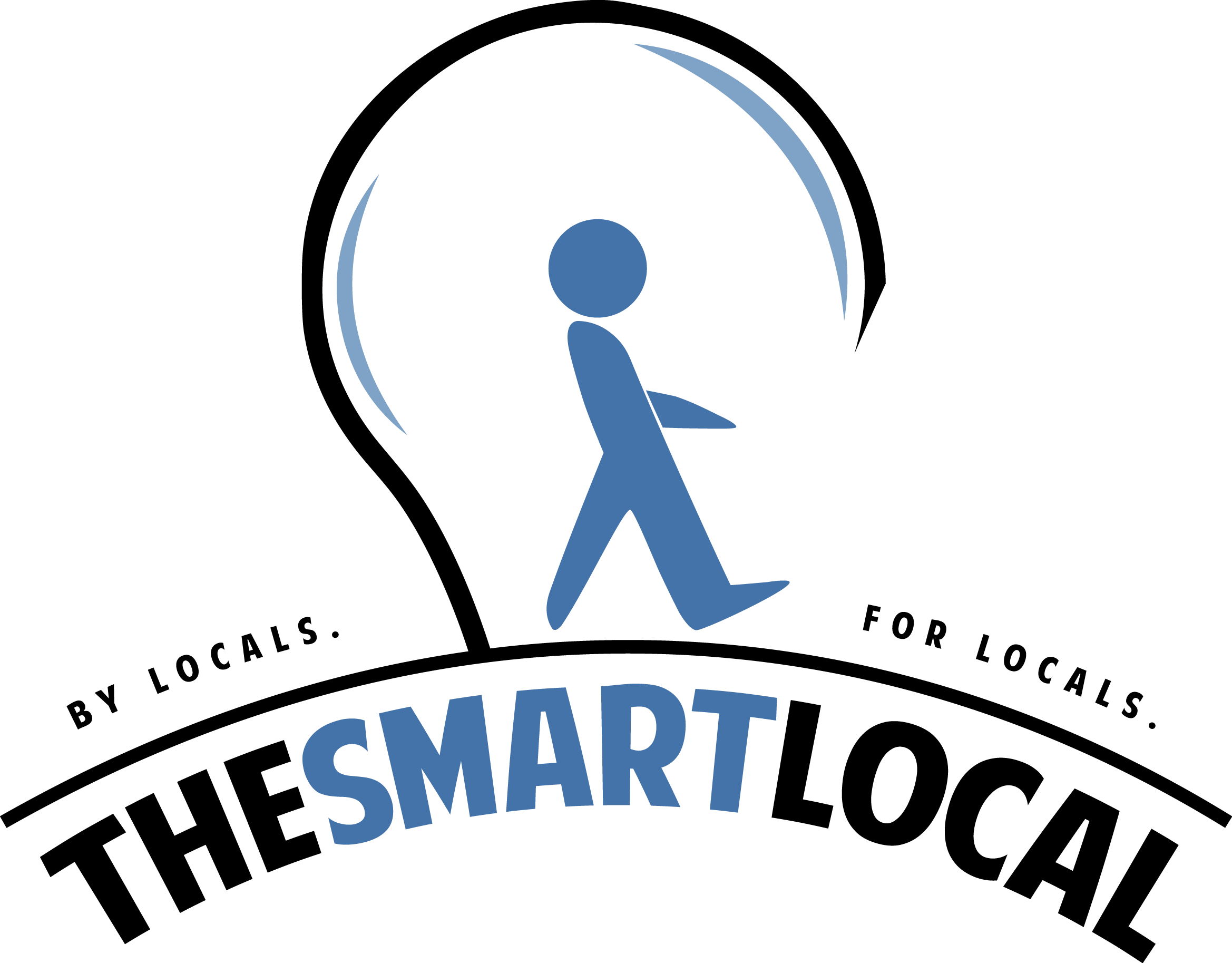 Drop us your email so you won't miss the latest news.