Cheap Christmas trees in Singapore
---
Nothing screams Christmas like a fir tree wrapped in string lights, tinsel, and branches full of ornaments. The first step to recreating this Christmas magic in your own living room is to get yourself a tree. But these showstoppers don't come cheap when you're in Singapore.
Whether you prefer the smell of pine wafting through your hallways, or an artificial tree that you can use year after year, we've sorted out a list of places in Singapore with the cheapest prices for Christmas trees for the holidays. 
For ideas on how to spruce up your home this Christmas, read our other articles here:
*Some shops have yet to update their product listings for 2021 – keep this page bookmarked for your reference
---
– Artificial trees –
---
If you're not a fan of sweeping up shedding needles or you simply prefer to invest in a single tree that'll last you for several celebrations, fake trees are the way to go. They serve up the same Christmas vibe sans the exorbitant prices and high maintenance.
---
1. Christmas Tree Singapore – From $51 for 1.5M
---

Image credit: Christmas Tree Singapore
Combining the perks of a reusable artificial tree with extra realism, Christmas Tree Singapore has options like the Bushy Evergreen (from $51). With an extra-dense 500-tip foliage, there won't be any unsightly scrawny trunks peeking out through the gaps, and its two-toned pine needles make for a true-to-life lush evergreen to make your living room stand out.
There's also plenty of other design options like Fasir Fir (from $85) and Scotch Pine (from $199) for your pick of festive vibes. You'll also have a fuss-free Christmas with its streamlined online ordering system that provides doorstep delivery at an affordable $10. For compact storage, it also dismantles into a compact carton that's about the size of a rolled-up doormat.
Christmas Tree Singapore website
---
2. Pine Concept – From $43.90 for 1.5M
---

All trees are built to last and come with a 10-year warranty
Image credit: Pine Concept
Putting up the Christmas tree is something of a ritual every December, and Pine Concept makes setup easy with auto-fall branches that swing into place when you "plant" your fir in the corner of your living room. They've got a wide range of options, from the 400-tip pocket-friendly EcoFir (from $43.90) to the massive 1,325-tip Firy (from $318.90) for a dreamy Christmas wonderland to wow visitors.

The ImpeFir tree is dressed in dense dark green fir
Image credit: Pine Concept
And for a full range of ornaments and decorations, Pine Concept also offers everything from Christmas wreaths (from $24.90) to magnificent tree toppers (from $7.90). You'll also be able to secure sets of baubles (from $12.90) in all shapes and sizes.
Address: 20 Sin Ming Lane, Midview City #03-58, Singapore 573968
Opening hours: 10AM-6PM, Daily
Telephone: 9089 6034 (WhatsApp)
---
3. Masons Home Decor – From $69 for 1.5M
---

Image credit: Masons Home Decor
Masons Home Decor has traditional Christmas trees in the classic shade of green. The basic 1.5M Ariostea tree will only cost you $69 (U.P. $129) with the base stand included while the fancier coloured ones start from $299 (U.P. $499).
You can also choose to complete your tree with their Christmas Tree Bundle at $109 (U.P. $159). In this bundle set, you'll not only get a 1.5M-tall Ariostea Alpine Dense Artificial Christmas Tree, but also a 24-piece bauble pack along with one string of LED lights and a star topper in gold or silver.
Everything's listed online here so you don't have to spend the time and effort heading down. 
Address: 5 Pereira Road, Asiawide Industrial Building #04-01, Singapore 368025
Opening hours: Mon, Fri & Sat 11AM-5PM
Telephone: 9618 3746

---
4. Henry Christmas Wholesaler – From $10 for 3FT
---

Image credit: Henry Christmas Wholesaler
For the widest range of artificial trees that are sold at bargain prices, be it pre-decorated or bare, Henry Christmas Wholesaler tops the list. Prices start from as low as $10 for a plain 3FT tree and increase accordingly based on how fancy and tall your chosen tree is. You can choose from a silver-coated needle pine tree to an all white spruce tree. 

Image credit: Derrick Tan
You can even buy a pre-decorated tree here to save time. But if you prefer giving the tree your own artistic touch, this wholesale centre is a haven for Christmas decors. You can find baubles in various colours, glittered tree toppers, Christmas cottage decorations and even nativity sets under $10.

Image credit: Derrick Tan
Address: 734 Geylang Road, Singapore 389645
Opening hours: 10.30AM-9.30PM
Telephone: 6741 1256

Henry Christmas Wholesaler website
---
5. IKEA Singapore – From $59 for 1.2M
---

Image credit: IKEA
IKEA never disappoints when it comes to furnishing your home, and this includes seasonal items for the festive period as well. Perfect for the occasion is their range of Christmas trees selling from $69 for a 1.2M tree and $79 for a 1.6M tall version. It's the right amount of sparse for your ornaments to stand out on the sturdy branches, so get creative and fill up the layers with all sorts of baubles.

Image credit: IKEA
While you're there make sure to check out their winter collection for other ornaments like LED wreaths ($12.90) or Christmas-themed cushion covers ($6.90).
Address: Full list of outlets here.
Opening hours: Sun – Thu 10AM-10PM | Fri & Sat 10AM-11PM
Telephone: 6786 6868

---
6. Spotlight – From $26.25 for 1.8M
---

Image credit: Spotlight
Spotlight's the store to visit when you're in need of all kinds of party and decorative supplies. And for Christmas, they are always armed with an array of artificial trees, from basic ones to those that already come decked in festive lights.
Look out for the Jolly & Joy Pine Christmas Tree that stands at 1.8M tall, priced at an affordable $26.25 (U.P. $35). Delivery charges start from $14.90 and a 12-pack bauble tube costs only $3.50. All in all, you can easily get a Christmas tree and ornaments under $50 in total here, without the hassle of lugging everything home on your own.
Address: Full list of stores here.
Opening hours: 10AM-10PM, Daily

---
– Real trees –
---
If you like the fresh scent of pine, then furnishing your home with a real fir is something you can consider.
---
7. Sing See Soon Floral & Landscape – From $123 for 4-5FT
---

Image credit: Sing See Soon
If you're looking for a tall, slimmer option to fit neatly into the nook of your living room, Fraser Firs are the way to go and Sing See Soon Floral & Landscape specialises in this breed of Christmas tree. An added bonus when you choose this tree: the silvery sheen resting on the green needle branches for a natural wintry look.
Prices range from as low as $123 for a 4-5FT fir to $269 for a massive 7-8FT one. And if you don't have a stand to recycle from last year's celebrations, you can top up $18 for one and another $30 for their tree disposal service.
Address: 32 Punggol East, Singapore 828824
Opening hours: 8AM-8PM, Daily
Telephone: 6285 2777

Sing See Soon Floral & Landscape website
---
8. Ji Mei Flower – From $108 for 4-5FT
---

Image credit: @jimeiflowers
Ji Mei Flower is well stocked up with Noble and Nordmann Firs this season and they're selling for a discounted price of $108 for a 4-5FT tree, and up to $168 for 6-7FT – with which you'll save at least $20.

They also have live mini Christmas trees for $10
Image credit: @jimeiflowers
If you want a tiny version to furnish your coffee table or dining table, they also have mini Christmas arrangements from goldcrest leaves decorated with ornaments to succulents nestled in terrariums from $6.50. 

Image credit: Ji Mei Flower
Address: 5 Joan Road, Singapore 298898
Opening hours: Mon – Sat 8AM-9PM | Sun & Public Holidays 8AM-7PM
Telephone: 6285 0017

---
9. Cold Storage – From $99 for 5FT
---

Image credit: @cheungji1117
Cold Storage doesn't just offer roasted turkeys and festive hams during Christmas. You can swing by your nearest store to also get a fresh 5-6FT tall Balsam Fir for just $99 or upsize it to a 9-10FT fir at $199. The tree bases are priced from $26 onwards and delivery services start from $60. 
While there, you can easily grab some affordable decor to dress up your evergreen with. It's a one-stop Christmas shopping option – great for last-minute errands for Christmas party preparation too. Do note that they don't have a disposal service so you will have to arrange one on your own.
Address: Full list of outlets here.
Opening hours: Full list of Christmas shopping hours here.

---
10. Candy Floriculture – From $108 for 4FT
---

Image credit: @candy_floriculture
Picking out a real Christmas tree – like in the scenes of those feel-good American Christmas movies – is something you can do as a wholesome family activity at Candy Floriculture. They've got a wide range of Fresh Noble Fir and Nordmann Fir this season and prices start from $108 for a 4FT stubby. Add $30 to your total if you're opting for their delivery service.
Tip: the Fresh Noble Firs are bushier and give a more authentic "Christmas wonderland" look, but the Nordmann Fir have more defined layers and needles to withstand the weight of your ornaments.
Address: 567 Thomson Road, Singapore 298183
Opening hours: 8AM-7.30PM, Daily
Telephone: 6256 6788

---
11. FarEastFlora – From $131.31 for 4-5FT
---

Image credit: @fareastfloracomsg
For those who don't have the time to visit a physical store to handpick your own lush tree, shop online on FarEastFlora while they do all the dirty work from $131.31 for a 4-5FT tall Noble Fir. This price includes delivery and a complimentary tree stand. And it's only an additional $37.38 to schedule a disposal service.

Image credit: @fareastfloracomsg
Other Christmas specials you can shop for here include hampers and floral arrangements that are selling at a discounted price of $29.90 – the perfect gift to bring over to a house party.
Address: 565 Thomson Road, Singapore 298184
Opening hours: 8AM-9PM, Daily
Telephone: 6355 0620

---
Real and artificial Christmas trees in Singapore
---
Time to rile up the festive mood with a Christmas tree this December – options are aplenty now and prices aren't that exorbitant after all. From tree farms specialising in Christmas firs to your neighbourhood grocery store with artificial trees, there are many places where you can drop by to pick out that perfect one for your own Christmas set-up at home.
Trees and decor checked, here are some other activities you can do over this holiday season:
---
Originally published on 5th December 2019. Last updated by Josiah Neo on 5th November 2021.
This article contains partial partnership content. However, all opinions are ours.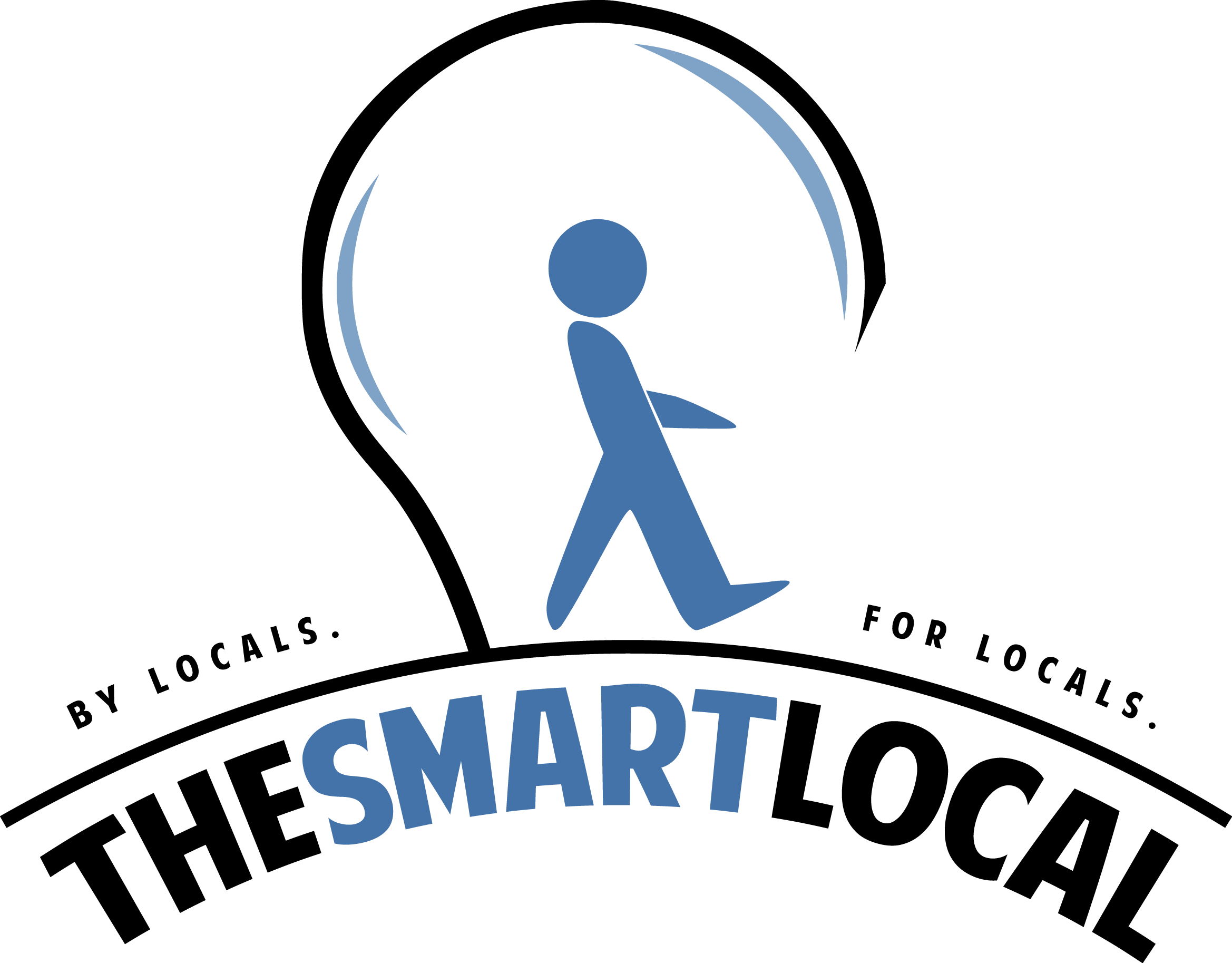 Drop us your email so you won't miss the latest news.