Best non-stick frying pans
---
Ask any Singaporean cook and they'll tell you that a good non-stick frying pan is a staple in the modern kitchen. These frying pans come with special coatings that make it the best tool for cooking eggs, fish fillets and other delicate food items, without the hassle of scrubbing off those pesky burnt bits after.  
If you're a new homeowner looking to equip your kitchen with quality cookware or a home cook who needs a replacement frying pan, here are the top 10 best non-stick frying pans in Singapore to consider.
Tip: Many of these pans are also free of Teflon – a coating that may release toxic fumes at very high temperatures – so you won't have to worry about harmful chemicals either.
Read more articles to spruce up your kitchen:
---
1. Cosmo Pan
---
If you're an avid home cook, we're willing to bet you've seen this trendy pan on Instagram ads or your friend's stove. But if you're still wondering whether you should spring for the Cosmo Pan, then the answer is yes.
The Cosmo Pan comes with a sturdy stainless steel handle.
Image credit: @cosmiccookwaresg
This frame-worthy bit of kitchen kit is the definition of a multipurpose buy. You can use it to stir fry, saute, simmer, and boil on induction, gas, and electric stoves. Oh, and it's oven-safe at up to 230°C so feel free to shove it in the oven without the lid on and let that sizzling one pan meal bake to perfection.
A non-toxic pan that comes with a lightweight lid and a two-coat system which distributes heat evenly.
Image credit: @cosmiccookwaresg
Better yet, it has a Swiss-certified non-stick ceramic coating which means it is easy to clean and you'll never have to add as much oil into your cooking ever again.
Price: $89
Diameter: 28cm
Get the Cosmic Cookware's Cosmo Pan.
---
2.
Modori
 Sodam Cookware Set
---
Image credit: @modori.sg
Anyone who cooks in a small kitchen will know the struggle of rummaging through cluttered cabinets for a small pot or pan tucked away in a corner. After eating, there's still the dreaded chore of washing the many dishes, plus cookware, before arranging them neatly to conserve space.
Image credit: Modori
With the Modori Sodam Cookware Set, you'll kill two birds with one stone. This sleek white set is designed to save space and doubles as tableware, complete with wooden accents for a Muji-style touch.
The three-piece set includes two cooking pots – 18CM and 22CM, a 24CM frying pan, a multi-use pot lid and a multi-functional handle, which can be easily attached to the pots or pans with a simple flick of a switch.
Modori's cookware comes with a 5-layer non-stick coating, meaning no sore arms from scrubbing bits after a cooking sesh
Image credit: Modori
If you're looking for an all-in-one cookware set that has a chemical-free non-stick coating and versatility, this might be a worthy addition to your kitchen.
Price: $188.80 (U.P. $236)
Diameter: 24CM (Frying pan)
Get the Modori Sodam Cookware Set
---
3.
Happy
 Call Double-Sided Fry Pan
---
Image credit: Happy Call USA
For those budding Gordon Ramsays who aren't all too confident in their pan-flips, the Happy Call's trusty Double-Sided Fry Pan will save you the trouble of tossing food out of the pan. Thanks to its two non-stick surfaces on the top and bottom, all you have to do is flip the entire pan over; you'll never need a spatula to flip food ever again.
The enclosed design not only prevents oil splatters and smoke from turning your kitchen into a warzone, but also allows pressure to build in the pan which in turn cooks your food quicker. The handles are also magnetic with convenient opening and closing to lock in moisture. These features make the double-sided pan ideal for grilling and marinating items like juicy beef steaks.
To top it off, this frying pan has a 3-layer coating free from chemicals that'll ensure it stays non-stick for long.
Price: $99
Dimensions: 27.43 x 24.64 x 5.59CM (Standard), 44.96 x 29.97 x 7.62CM (Jumbo)
Get the Happycall Die Cast Double Pan
---
4.
OXO
 Good Grips Non-Stick Pro Frypan
---
You can cook and flip eggs effortlessly, all without cooking oil.
Image credit: OXO
Don't be fooled by this seemingly ordinary frying pan: the OXO Good Grips Non-Stick Pro Frypan is designed with great attention to detail: from the ergonomic handle and well-balanced design that makes it comfortable to hold, down to the rolled edges so you won't waste any precious sauce you've just made.
It also heats up quickly and evenly so you won't have to wait in your kitchen for long. On top of that, this frying pan is extremely versatile – it's oven and dishwasher safe – while being suitable for most stovetops except for induction.
If you're looking for a professional-level frying pan, the OXO Good Grips Non-stick Pro Frypan will be a great investment at an affordable price.
Price: $72.01 on Amazon
Diameter: 25CM
Get the OXO Good Grips Non-Stick Pro Open Frypan
---
5.
GreenPan
 Rio Ceramic Frypan
---
If you're all about that #aesthetic life and can't wait to furnish your kitchen, the GreenPan Rio Frypan might just be the pan for you. It comes in three colours: black, burgundy and turquoise, making it a stylish addition to your kitchen.
Image credit: daruiestebucurie
We all know that cleaning up after cooking can be a frustrating experience especially when you have food residue stuck around rivets – the two metal bumps that stick out from the inner surface of the pan. With the GreenPan Rio, cleaning with a soft sponge is easy thanks to its smooth inner cooking surface all around the pan.
Tip: Avoid using the green/rough side of a sponge when cleaning non-stick surfaces as it can cause micro-scratches which will eventually wear out the coating.
Moreover, it is equipped with the signature GreenPan Thermolon non-stick coating so you can cook with a peace of mind as it won't blister, peel or release any harmful chemicals, even if you accidentally overheat the pan.
Price: $71.74
Diameter: 30CM
Get the GreenPan Rio Non-Stick Open Frypan
---
6.
Caannasweis
 Frying Pan
---
Image credit: Caannasweis
If you're one of the few with modern induction stovetops, the induction-capable Caannasweis Non-stick Frying Pan is a solid choice with its high-quality magnetised base for fast heat conduction and high durability.
Those who are particular about chemicals used in non-stick frying pans can consider this pan as it is 100% free from PFOA, PTFE, lead and cadmium – which may cause cancer and other harmful effects – so you can rest easy. Design-wise, it features an inconspicuous spout for easy pouring and minimal messes, plus an ergonomic wooden handle to complete its sleek and rustic appearance.
Price: $82.02
Diameter: 20.3-24.1CM
Get the Caannasweis Nonstick Frying Pan
---
7.
Lock
&Lock Hard & Light Frying Pan
---
Image credit: Lock&Lock
Many of us have heard of Lock&Lock, which are famous for their food containers. However, did you know that the Korean brand also makes a series of frying pans called Hard & Light?
Like its name suggests, Hard & Light's frying pans are indeed lightweight and durable thanks to the hard anodising process – a.k.a what creates a strong protective layer. This makes it incredibly corrosion resistant so you won't be replacing this pan anytime soon. This means that even if you managed to scratch the pan, there won't be any metal or harmful chemicals leaking out.
Owing to its premium aluminium body, the Hard & Light Frying Pan also heats up quickly and preserves heat so your food can be cooked in a jiffy.
Price: $35.38-$53.08 on Shopee
Diameter: 16CM-30CM
Get the Lock&Lock Hard & Light Frying Pan
---
8.
Tramontina Starflon Frying Pan Set
---

Image credit: Tramontina
If you only cook occasionally and can't justify spending more than $20 on a frying pan, the Tramontina Starflon Frying Pan Set would be a great pick. Suitable for gas and electric stovetops, it's a frying pan that simply gets the job done with a non-stick coating that is resistant to scratches and allows for easy cleaning.
Cooking with it would be a breeze thanks to its heat-resistant handle and light weight; it even comes with a free nylon spatula, perfect for frying ikan bilis, eggs and flipping pancakes without scratching the pan. That said, avoid using metal utensils when cooking with non-stick cookware as it may damage the coating.
Price: $16.10 on Shopee
Diameter: 20CM
Get the Tramontina Starflon Non-Stick Frying Pan Set in Red
---
9. SCANPAN Classic Fry Pan
---

Image credit: Hipvan
For those who are all about that sustainable lifestyle, the SCANPAN Classic Fry Pan might just be for you. It's made entirely out of recycled aluminium specially casted for even heat distribution – so you won't have to worry about undercooked parts of meat – and is built to last; it even has a 10-year warranty so you can be extra sure.
Apart from its multi-layered non-stick coating, it also features a patented locking system for its handle so it won't get loose over time. What's more, it is PFOA-free, oven-proof, dishwasher safe and suitable for most stovetops, barring induction. The only downside you might find is that it doesn't heat up as fast as other pans on this list.
The SCANPAN Classic does check off a lot of boxes but it does come at a hefty price. But if you're looking for a long-lasting and versatile frying pan, you won't go wrong with this one.
Price: $69.90 on Lazada (U.P. $145)
Diameter: 20CM
Get the SCANPAN Classic Fry Pan
---
10. Cuisinart Chef's Classic Skillet
---

Image credit: Cuisinart
If you relish the sizzling sound of pan-seared salmon, the Cuisinart Chef's Classic Skillet offers a large surface area with sloped sides that make it easy to rearrange food and a hard anodised body for fast and even heating.
Thanks to its long stainless steel handle, you'll have great control when cooking and a handle that stays cool throughout.
A testament to the brand's high-quality, one reviewer mentioned that they've used this skillet for over a decade, even buying the same one to replace it. In fact, Cuisinart is so confident about their products that they come with a lifetime warranty.
Price: $40.78 on Amazon
Diameter: 17.7CM-30.4CM
Get the Cuisinart Classic Open Skillet in Black
---
11. Tefal Cookware Expertise Fry Pan
---
Image credit: The Home Wares Company
Tefal has long been a reputable brand with high-quality products and the Tefal Cookware Expertise Fry Pan is no exception. With its non-stick surface that is reinforced with Tefal's Titanium Excellence coating, you're guaranteed to have a long-lasting frying pan.
It is usable on all types of stovetops and features a stainless steel insert handle, plus a strong base that will heat your food quickly and evenly. Cleaning is a walk in the park thanks to the absence of rivets and a non-stick coating on the exterior as well.
As an added bonus, it features the iconic Thermo-spot technology which turns the indicator red once the optimal temperature for cooking has been reached, great for those just starting out who don't know when to put food into the pan.
Price: $79.90
Diameter: 21CM
Get the Tefal Cookware Expertise Fry Pan
---
Best non-stick frying pans in Singapore
---
Non-stick frying pans have come a long way, with many brands improving on non-stick technologies that ensure a long-lasting frying pan which is safe, easy to use, and durable.
While each pan comes with its own unique features, one thing is for sure: you'll need one in the kitchen if you do any cooking at all.
Check out more kitchen appliance articles:
---
The products have been ranked in terms of price, functions, and ease of use from sources and reviews online.
Original article published by Justin Oh on 12th January 2021. Last updated by Samantha Nguyen on 13th December 2022.
Cover image adapted from: Happy Call USA, @cosmiccookwaresg
This article contains partial partnership content. However, all opinions are ours.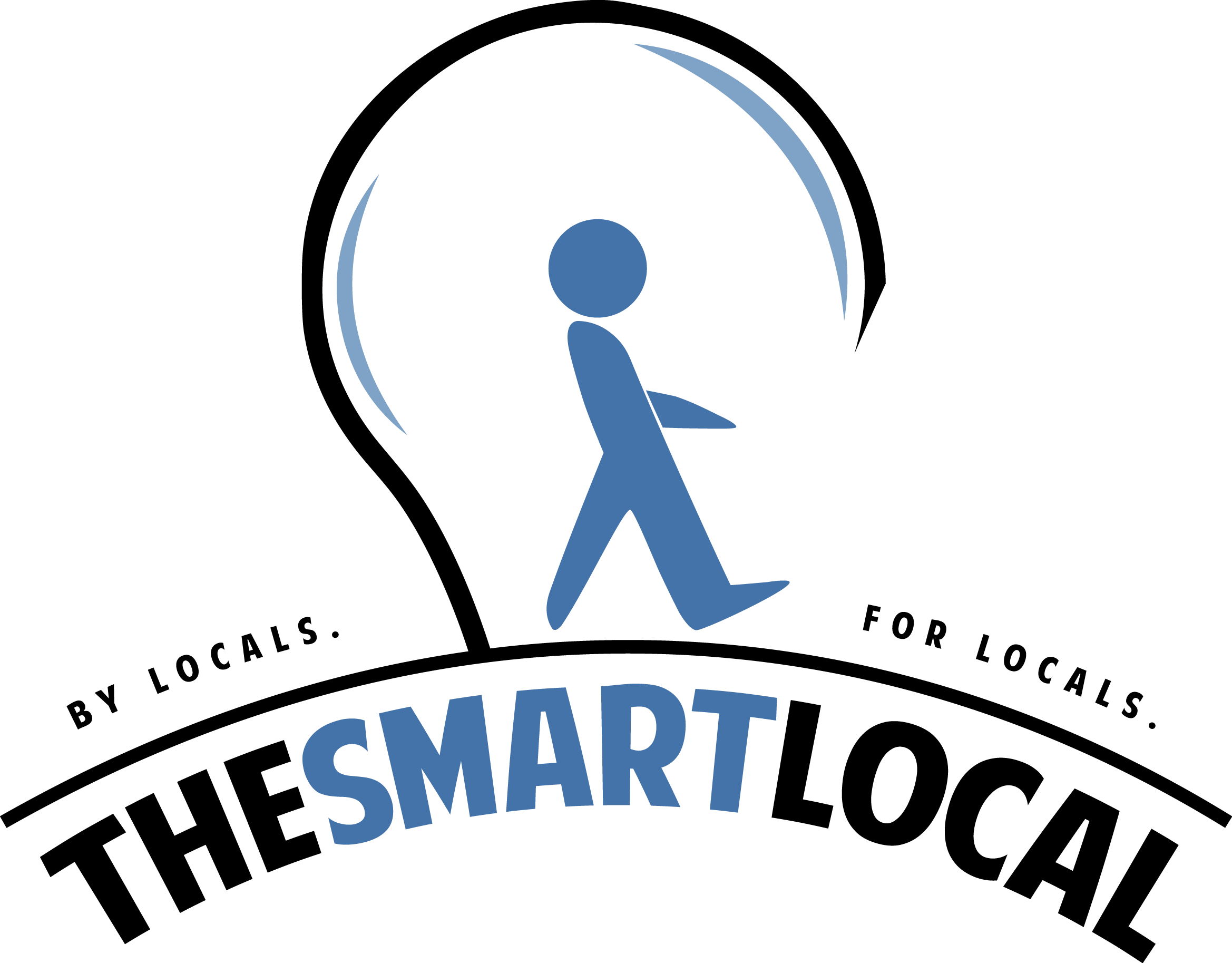 Drop us your email so you won't miss the latest news.