Best money changers in Singapore
---
To me, changing money signals an approaching holiday which I'm all down for. The not-so-fun part, however, is figuring out which money changers will offer me the best rate. If that sounds like you too, put aside your money changing woes because here are 12 money changers in Singapore that'll give you the best rates for your next trip. 
---
– Central – 
---
Raffles Place – Most competitive rates in Singapore
---
1. Arcade Money Changers
---

Image credit: Shopee Singapore
Probably the place every Singaporean will tell you has the best rates, The Arcade is home to multiple money changers. It's because of this that they are able to offer competitive rates for many currencies: USD, EUR, GBP, THB, TWD, JPY, and MYR. 
Arcade Money Changers has been around since 1979 and with its prime location – literally on the doorstep of The Arcade, there is always a crowd at their storefront during lunch hours and on the weekends. 
If you dare to brave the crowds inside, you'll find plenty more money changers like Universal Money Xpress or Arcade Plaza Trader with similar deals. 
Address: 11 Collyer Quay, #01-18 The Arcade, Singapore 049317
Opening hours: Mon-Fri 9.30am-6.30pm | Sat 9.30am-2.30pm (Closed on Sundays)
Contact: 6221 2080 | Arcade Money Changers website 
---
Lucky Plaza – Best rates for Thai Baht & Philippine Peso in town
---
2. Rabi Trading
---
Just like The Arcade, Lucky Plaza is home to an abundance of money changers. Even though it's located in town, you're still able to get low rates here, especially for PHP. Rabi Trading is one of the more popular money changers within Lucky Plaza with competitive rates for PHP, USD, and THB.
Address: 304 Orchard Road, #01-37 Lucky Plaza, Singapore 238863
Opening hours: 9am-7pm, Daily
Contact: 6738 5268
---
3. Rahiman Trading
---

Image credit: Cash Changer Singapore 
This small shop is known for their competitive exchange rates but just be sure to check with the staff on hand for their rates since it may not be displayed all the time. 
Address: 304 Orchard Road, #B1-10 Lucky Plaza, Singapore 238863
Opening hours: 11am-9pm, Daily
Contact: 6235 7206
---
Mustafa Centre – Open latetill 11pm
---
4. Mustafa Foreign Exchange
---
Previously open 24/7, Mustafa Foreign Exchange at Mustafa Centre was the go-to late-night currency converter. While their opening hours have shortened, last minute travellers can visit till as late as 11pm – which is still considerably later than most money changers in Singapore.
They also have good rates for quite a few currencies, namely INR, IDR, RMB, MYR, CNY, HKD, and PHP.
Address: 145 Syed Alwi Road, Mustafa Centre, Singapore 207704
Opening hours: 10am-11pm, Daily
Contact: 6292 9252
---
People's Park Complex – Try your hand at bargaining
---
5. Crante Money Changer
---

Image credit: CashChanger
There are quite a number of money changers at People's Park Complex, which means most of them offer competitive rates to attract customers. With that in mind, you could try honing your bargaining skills to get an even better rate for yourself.
Crante Money Changer often has the longest queue, with customers lining up to change HKD and CNY. Pretty good rates are also available for PHP, THB, and MYR.
Address: 1 Park Road, #01-28 People's Park Complex, Singapore 059108
Opening hours: 9am-9pm, Daily
Contact: 6532 5008
---
6. AK Money Changer
---

Image credit: KZ Seet via Google Maps
Another popular money changer in the mall is AK Money Changer that often has a stream of customers in line. Avoid lunch and dinner hours if you don't wish to wait. The rates here are said to be competitive but it's always a good idea to do a quick price comparison with the other money changers in the area before cashing in.
Address: 1 Park Road, #01-K95C People's Park Complex, Singapore 059108
Opening hours: Mon-Sat 9am-9pm | Sun 10am-8pm
Contact: 6557 0487
---
Bugis Junction – Best AUD & GBP rates
---
7. Bugis Money Changer
---

Image credit: CapitaLand
It might be a little hard to spot this tiny money changer at the bustling Bugis Junction but it'll be worth it since Bugis Money Changer is one of the better places to exchange AUD and GBP in Singapore. You can find the store facing Bugis Junction taxi stand, beside Nike.
Address: 200 Victoria Street, #01-113 Bugis Junction, Singapore 188021
Opening hours: 9.30am-9.30pm, Daily
Contact: 6333 1310
---
– Heartlands

– 
---
8. Eastpoint Moneychanger (Simei) – Stress-free service
---

Image credit:  Gem Stone via Google Maps
Easties will know of Eastpoint Moneychanger, located in the basement of Eastpoint Mall. Apart from offering competitive rates for VND, IDR, and MYR they also have the reputation of being fast and polite. Receipts are always given and you can even request for an opaque envelope to store your foreign currency. 
Address: 3 Simei Street 6, #B1-09 Eastpoint Mall, Singapore 528833
Opening hours: 10am-9pm, Daily
Contact: 6788 1371
---
9. Golden Homes Enterprise (Marine Parade) – Negotiable rates 
---
Located near Parkway Parade, this money changer is just a few minutes away from the mall on foot. If you're changing large sums of money, they're open to negotiations too. 
Address: 83 Marine Parade Central, #01-570, Singapore 440083
Opening hours: 10am-8pm, Daily
Contact: 6224 4143
---
10. JC Global (Choa Chu Kang) – Accepts PayNow
---

Image adapted from: JC Global
JC Global has a few outlets in Singapore but their Choa Chu Kang branch has among the best reviews on Google, with more than 1,000 customers commending their fast and efficient service. The rates here are hard to beat but here's the best part: you can exchange money using PayNow and skip the hassle of drawing cash at the nearest ATM.
Address: 10 Choa Chu Kang Ave 4, #01-10, Singapore 689810
Opening hours: 10am-9.30pm, Daily
Contact: 8940 8400
---
11. Everpeace (Marine Parade) – Also helps with remittance
---

Image credit: Leonard Chia via Google Maps
Everpeace Money Changer is known to offer one of the best exchange rates in the area, and have friendly staff that can help with remittance. Some have even managed to change odd amounts of SGD to MYR, which some other money changers may refuse to do. 
Address: 87 Marine Parade Central, #01-503E, Singapore 440087
Opening hours: Mon-Sat 10am-6.30pm (Closed on Sundays)
Contact: 6440 2553
---
12. M.S. (Hougang) – Rates comparable to People's Park
---

Image credit: M.S. Money Exchange
Not many money changers can rock a 5-star review on Google but M.S. Money Changer does. Conveniently located within Hougang Mall, it's a popular spot for those in the neighbourhood to change currencies, particularly MYR. 
Some say the rates are comparable to those at People's Park and other popular spots in town. Avoid visiting on Friday afternoons as they close for prayer breaks.
Address: 90 Hougang Avenue 10, #05-K1 Hougang Mall, Singapore 538766
Opening hours: Sat-Thu 10.30am-8pm | Fri 10.30am-12.30pm & 2.30pm-8pm
Contact: 6513 1223
---
Low rates from the best money changers in Singapore
---
With so many money changers around the island, it can be daunting to decide on one. With our guide, all you have to do is choose by region or choose those that give you the best deal for the currency you want. 
For more travel tips and guides:
---
Cover image adapted from: Shopee Singapore, CashChanger,  KZ Seet via Google Maps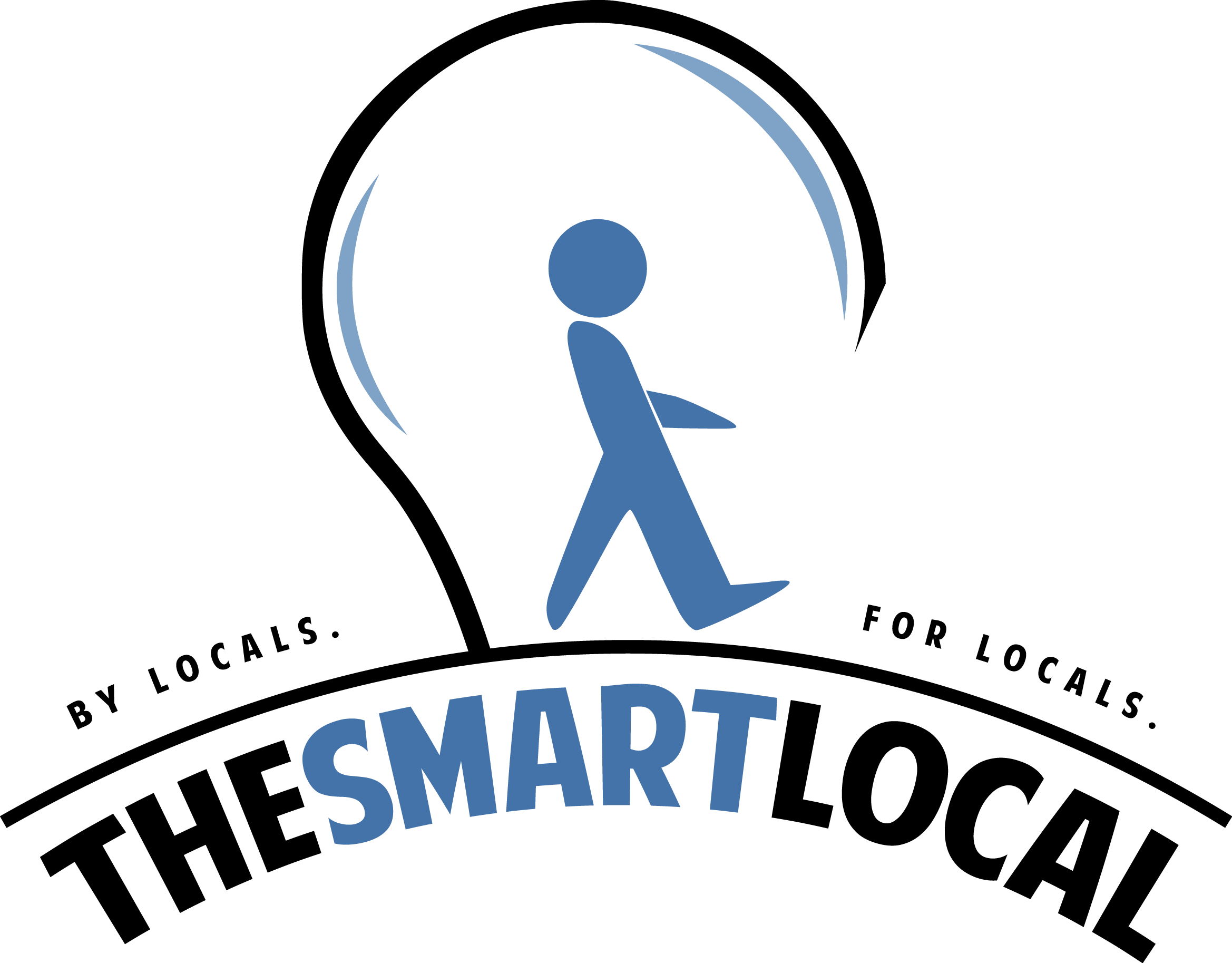 Drop us your email so you won't miss the latest news.