Europe travel hacks to save money
---
Admit it, we've all wanted to head down to Europe for a vacay to admire the breathtaking sights and to indulge in their fancy, ooey-gooey, cheesy food, fascinating cultures, and take the most stunning pics for the 'Gram. 
You may think, "What I wouldn't give to be there right now!" But let's face it, travelling there usually equates to setting aside a big budget – no thanks to conversion rates. But that shouldn't stop you from fulfilling your wanderlust. Here are 8 Europe travel hacks to save money so you can have a boujee vacation without breaking the bank. 
---
– Accommodation –
---
1. Choose an Airbnb out of the city centre
---

Image credit: @arientosuite
The cost of hotels can be a killer, especially if you're planning a long stay. That's why many people going for Europe travel choose Airbnbs which can be just as cosy and aesthetically pleasing. 
For more affordable options, choose one that's located away from the urban hubbub. The prices of these accommodations are lower in comparison to those in the city due to their proximity that's further from tourist attractions. The good part is that you'll get to really experience the city outside of the usual hotspots.
Pro tip: Go for an Airbnb with a kitchen to save money on meals at expensive restaurants or on delivery apps. 
---
2. Stay in a hostel or student dorm instead of a hotel
---
While hostels are not as luxurious, they make up for it in charm and utility, with amenities like laundry rooms and communal kitchens. These budget-friendly accommodations are well-suited for younger or thriftier travellers. You might even make some new friends while you're there who'll share even more tips on how to stretch your dollar. 
Image credit: Famous Hostels
These hostels are often located along the streets, so you'll still be able to experience elements of the city and its local culture without travelling too far. Just make sure to check out the reviews before booking your stay. Sift through sites like Famous Hostels to find a hostel in the city you'll be visiting, based on your duration of stay. 
---
– Travelling –
---
3. Get a Eurail pass for cheaper train trips
---

Image credit: @eurail
If you're planning on hitting a few different cities during your Europe travel adventure, we recommend taking a night train for domestic travels. Local trains come with different types of accommodations like the Sleeper, Couchette, or sit-up-all-night seat. This way, you're not missing out on beauty sleep or precious time during your trip. 
We recommend getting train passes from companies like Eurail that offer discounts and packages for the best value, like their Global Pass. It grants you unlimited train access for 2 months from anywhere in Europe, as well as an additional 10% discount on attractions.

Image credit: @eurail
Pro tip: Snag your train passes with your DBS Visa Debit Card to get 5% cashback on foreign currency and online spend; what a deal. Make sure you register for this promotion via DBS PayLah! Before it ends on 31st Dec 2022.  
Country-specific passes like the Swiss Travel Pass also come in handy if you plan on visiting the various regions of Switzerland. These train passes come at a discounted price and include bookings for accommodations as well as priority reservations for the attractions you're dying to see. 
---
4. Take budget flights when travelling across Europe
---

Image credit: @alex.planespotter
Another convenient way to travel between different cities in Europe is to take budget flights. They're much cheaper than your average domestic European flight, with return air tickets going for about S$50–$250.

Image credit: @thetravelstamps
There are many budget airlines in Europe, like RyanAir and Germanwings, but they do come with a couple of tribulations. For instance, they're non-refundable and may land in less "mainstream" cities. But this is a plus point for those who want to explore European regions that are less touristy.  
---
– Attractions –
---
5. Look out for lesser-known free activities or tour bundles
---
Time to get all fancy schmancy without spending a dime – or Euros to be exact. Attractions in Europe can be a little pricey, but there is an abundance of free activities and attractions to check out too without paying a huge price. 

The National Museum of Finland offers free admissions on Fridays from 4pm-6pm.
Image credit: @kansallismuseo
Some landmarks that are free to enter include Palace of Versailles in France and Prague Castle in Prague. Even a number of museums in London such as the Natural History Museum are free, giving visitors the option of donating. Some museums in Helsinki, Finland and Madrid, Spain offer free admission to the public on certain days, so check those out before planning your itinerary. 
P.S. If you're eyeing paid attractions, look for tour bundles as they tend to cost less. Not only will you get a tour guide to show you around, but you'll also be able to hit all the must-sees efficiently.
---
6. Get an ISIC pass if you're a student
---

Image credit: @isicnl
Students will be stu-dying to know that there's an all-in-one card that'll help them save big bucks when they're in Europe. Apply for the ISIC pass – short for International Student Identity Card – to enjoy free entry into the first 2 museums you go to, as well as free use of city-wide transportation. 

Image credit: @isicnl
Students can also use the ISIC pass to score major discounts across Europe, from attractions like the Forchtenstein Castle to eateries like Davinci Artisan Gelato. Check out the full list of ISIC discounts to see how you can fit these partnering establishments into your itinerary.
– Others –
---
7. Go cashless with a multi-currency card
---
We've all heard cautionary tales that it's safer to travel without a ton of cash on hand; a great alternative is to carry a multi-currency card instead. They allow you to travel seamlessly across countries without having to drop by money changers. 

Image credit: Singtel
A great way you can enjoy a convenient and cashless shopping experience overseas is by primary linking a DBS Visa Debit Card with the DBS multi-currency account. You'll even get to earn cashback on your overseas purchases, so you can shop to your heart's content. 
Enjoy 5% cashback just by topping up your DBS multi-currency account from now till the end of December 2022. You can also lock in favourable currency exchange rates before your trip so you get the best out of your desired currency, with 11 foreign currency rates available for top-up. These include USD, Euro, Pound, and even Thai Baht for those quick regional trips.
Another major benefit? None of those pesky transaction fees for any of your foreign exchange purchases.
---
8. Travel during off-peak seasons like spring or autumn
---
Europe is a hot favourite for summertime travel. It's best to avoid flying there during its summer months from June to August though, if you really want to travel on a budget. The cost of accommodations and attractions are significantly cheaper during off-peak seasons, and an added bonus: less crowds.   

Besides flowers galore, festivals like Frühlingsfest also have live music and kid-friendly activities.
Image credit: @dizzyriders
A top tip is to check out countries like Spain, Portugal, Italy, Croatia, and Greece in April instead. A chilly temperature of approximately 8°C-17°C will be enough for us summer-bound Singaporeans to assimilate to. As April is the Spring season, keep a lookout for beautiful blooming flowers. Munich also has a Spring festival called Frühlingsfest in late April.  
Image credit: @elizadeer
You can also head down to Europe around September to December to admire the many vibrant colours of autumn in Europe. At approximately 10°C-20°C degrees, it still makes for a great getaway from the sweltering Singaporean heat. Check out countries like the Netherlands, France, and Switzerland for gorgeous fall sights and try out pumpkin spiced treats on a whole other level.   
---
Save money on your next trip to Europe
---
Travelling to Europe can be a fun and beautiful experience, but there's no way we're going to go from boujee to broke because of a trip. From free attractions to student saver cards, there are tons of ways to save money on your European vacations. 
The DBS Visa Debit Card is a great way to save when travelling, offering up to 8% cashback for users. This is inclusive of a 5% cashback when you link your DBS Visa Debit Card to your DBS multi-currency account and top up your foreign currency wallet for the first time, and another 3% when you charge travel purchases to your multi-currency account thereafter. 
DBS Visa Debit Cardholders will also get to enjoy not paying any fees for their foreign exchange spend. Talk about the ultimate money-saver, especially for folks who like to go on shopping sprees abroad. 
The ability to lock in ideal currency conversion rates via digibank might just be our favourite bonus.They really said Convenience with a capital 'C' with the function of locking in the rates before you even travel, thereby scoring some savings and checking another task off your pre-vacay to-do list. 
Set up alerts via digibank to always be notified when the exchange rates are ever in your favour. You'll also get to save time and hassle on trips to the money changer, a definite plus when you're already planning a great European escape.
No need to fret about going overboard on the spending during your vacay. DBS Travel Mode via digibank lets you manage your overseas expenditure with just a few taps.
Shopaholics will be glad to know that you can set a spending limit via digibank's Payment Controls function so you don't burst your budget – and your bubble – while shopping. You can also block a card to manage your spending habits, or in the event of any mishaps overseas. 
Whether you're planning for Europe travel or any overseas destination this year-end period, the DBS Visa Debit Card is a must for any financially savvy traveller.
---
This post is brought to you by DBS.
Cover image adapted from: @eurail, @arientosuite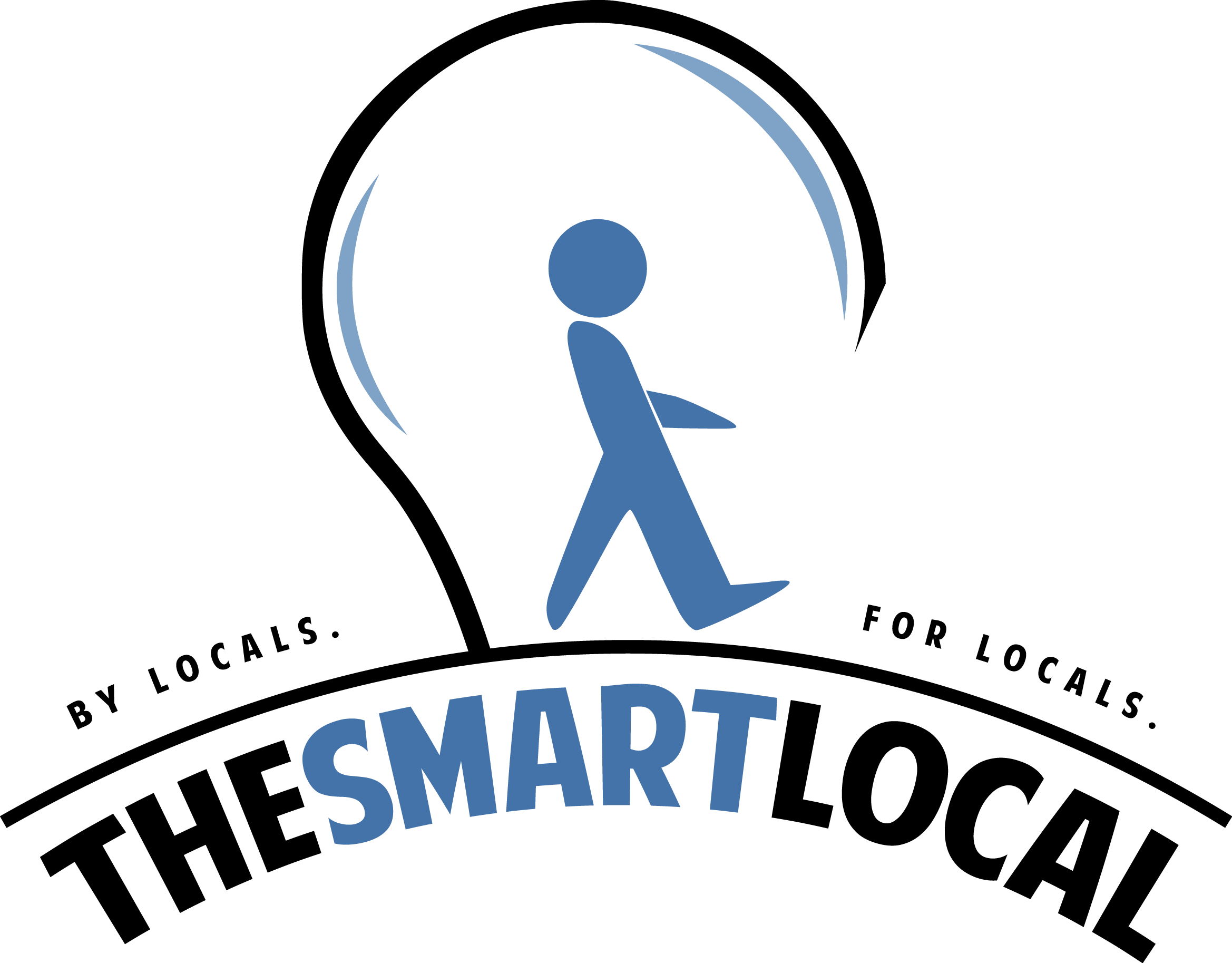 Drop us your email so you won't miss the latest news.