Themed boutique hotels in BKK for every budget
If there's anything to be learned from Art Box and Thai Festival, it's that we Singaporeans are a sucker for anything Thai, especially food. But nothing here can compare to visiting BKK itself, for tasty street food and mad cheap shopping. And with such a range of boutique hotels in the city, Bangkok is also your perfect chance to indulge in luxury – at super affordable prices!
To help you plan your next getaway, we've compiled a new list of some of the city's most gorgeous boutique hotels that you'd want to book ASAP.
Psst…read our article on the new night markets in Bangkok here!
Below $100 per night:
1. Beat Hotel – for the art-loving hipster
If you're looking for a cheap and quirky accommodation at an incredibly convenient location, a night at Beat Hotel is hard to beat. Plastered with imaginative murals designed by Thai artists and designers, no two rooms are the same. The hotel is just a convenient 5-minute walk from BTS Station Phra Khanong too.
What's more, with W District (think a Thai version of Timbre+) located right at your doorstep, your nights already have themselves all planned out.
Address: 69/1 Sukhumvit Rd, Khlong Tan Nuea, Khet Watthana, Krung Thep Maha Nakhon 10110, Thailand
Rates: From $52 per night
Book here!
2. Amaranta Hotel – fit for royalty
Nestled in the neighbourhood of Huai Khwang, Amaranta Hotel might not be in the most uptown of locations but you can expect good value for every baht you are paying.
Rooms are spacious and elaborately decorated, and there is also the convenient use of technology everywhere – with remote-controllable lights, curtains and other appliances from the comfort of your bed. That, coupled with elaborate interiors, makes every room fit for a princess.
Even the smallest room, the Junior Luxe Room, looks as regal as any Source
Being conveniently located next to the BTS makes up for it's un-touristy location – which might not be the worst thing anyway, allowing you to explore local hotspots like Huai Kwang Night Market and the Guinness Book of World Records-listed Siam Niramit cultural show.
There's even a rooftop garden if you're looking to soak up the Bangkok skyline amidst some greenery Source
Address: 2 Soi 5 Pracharatbumpen Rd. Huai Khwang, Bangkok 10310, Thailand
Rates: From $68 per night
Book here!
3. The Secret Service Hotel – full of mysteries to uncover
Whether you're a die-hard James Bond fan or you prefer the spunk of the Kingsman movies, as long as all things spy interest you, you'll fall in love with The Secret Service.
Occupying an inconspicuous block along the backpacker's paradise that is Khao San Road, this secret agent themed hotel only has 14 rooms – with options of double bedded rooms as well as bunk beds, which are popular amongst budget travellers stopping by.
From doors disguised as mirrors to walls decorated with toy grenades and guns, the place may not be big, but it's filled with all sorts of quirks. There's even an open-air rooftop cafe serving Thai-fusion food, so you can fill up your tummy before embarking on your next mission.
Address: 113/1 Tani, Talat Yot, Phra Nakhon, Bangkok 10200, Thailand
Rates: From $40 per night for bunk bed dorm room. $80 per night for a double bed.
Book here!
4. K Maison Boutique Hotel – sleek and minimalistic
Stylish, sleek and cosy, K Maison is elegance epitomised, with a dash of minimalism. If white is your favourite colour, you might be pleased to know the entire hotel is decked out in walls of white – perfect for your OOTD backdrop.
But it's not just the colour scheme of the hotel that provides its alluring charm. With an astute choice of interior decor from the lobby to the rooms, intricate details can be found in every nook and cranny – like a ceiling made of mirror and the display of room numbers in the form of shadows casted from an inverted room sign – all chipping in to give K Maison a touch of luxury.
Address: 17 21, Rang Nam Alley – Soi Ruam Chit, Thanon Phaya Thai, Ratchathewi, Bangkok 10400, Thailand
Rates: From $72 per night
Book here!
5. Seven Hotel – themed by colour
Sitting along an unassuming alleyway, Seven Hotel's warm and quiet atmosphere is a world of difference from the hustle and bustle of the main streets just a minute's walk away.
6 guest rooms are spread out over 3 floors, with 5 full-time staff working within the hotel, so you can expect top notch service and undivided attention. The rooms and the lobby are decorated in a different colour, each according to Thai tradition associated with the days of the week: the pink room for Tuesday and the blue room for Friday.
But other than paying homage to traditions, the hotel also has an environmentally friendly approach – with its current site refurbished from an old building, and only chemical-free and biodegradable cleaning products used.
Address: 3/15 Sawasdee 1, Sukhumvit 31, Klongtoey Nua, Wattana, Bangkok 10110, Thailand
Rates: From $60 per night
Book here!
6. Villa Phra Sumen – garden villa in Old Bangkok
Quaint and homely, Villa Phra Sumen is beautiful little green spot in the heart of Bangkok Old City. Take a stroll through the hotel's lovely backyard garden, relax at one of their massage huts or just wind down by your own room's balcony.
Service here is highly personalised, with the owner and her staff friendly and fluent in English. And with bikes for you to cruise around in on top of the free tuk tuk services offered, exploring Bangkok will be super easy.
Note: smoking is not allowed here.
Address: Wat Bowon Niwet, Phra Nakhon, Bangkok 10200, Thailand
Rates: From $70 per night
Book here!
7. Playhaus Thonglor – for fans of theatre
Nothing screams posh and lavish quite like Playhaus Thonglor – even though rooms here are relatively pocket-friendly, from just $50/night. Every floor and all the 21 rooms in this Broadway-themed boutique hotel is decorated after a different musical or play – such as Mary Poppins and Romeo & Juliet.
And even though the hotel is located in a district with some of the city's hottest bars, the fanciest one is probably the one in its lobby. Modelled to look like a backstage dressing room, you can enjoy drinks there from 6pm onwards, before you kick start a wonderful night in trendy Thonglor.
Address: 205/22-23 Sukhumvit soi 55 (Thonglor), Bangkok, BM 10110, Thailand
Rates: From $50 per night
Book here!
Above $100 per night:
8. The Salil Hotel Sukhumvit Soi 57 Thonglor – luxury at its best
Opened just last month, The Salil Hotel may be a new player to the scene but it looks set to be a major one for years to come. Larger than most other hotels in this list with 130 rooms, there's still the attention to detail and sense of intimacy present here, along with the grand sense of luxury each room provides.
Stocked with amenities from a stunning rooftop pool to an indoor gym, there's even a communal workspace equipped with both tech and snacks to let you work in style. If you're still not convinced they're currently running a promotion if you book directly from their website, which you can check out over here.
Address: Sukhumvit Soi 57, Klongtan Nua, Wattana, Wattana, 10110 Bangkok, Thailand
Rates: From $101 per night
Book here!
9. So Sofitel – art decor based on elementals
Water element room Source
A creation of French fashion designer Christian Lacroix and 5 of Thailand's top designers, So Sofitel embodies chicness and art at every corner. Choose from four uniquely styled rooms, each corresponding to a different element: water, metal, earth and wood.
Metal element room Source
While the rooms offer amazing floor-ceiling views, scenes from the infinity pool are even more breathtaking, with the greenery of Lumpini Park juxtaposed against the city skyline.
And in addition to the plethora of bars, cafes and restaurants located within the hotel, there's even a chocolate workshop along its lobby. From chocolate making classes to all-you-can-eat Cocoa Rush hours, chocoholics may finally be able to satisfy their sweet tooths.
Address: 2 North Sathorn Road, Bangrak, BANGKOK, 10500, Thailand
Rates: From $203 per night
Book here!
10. Eugenia Hotel – Victorian charm in a mansion
An unusual sight in the metropolis of Bangkok city, this old colonial mansion will take you a step back in time. Boasting 19th century Victorian vibes over the steely look of large chain hotels, The Eugenia's grand architecture and 12 lavish suites prove you don't need to be an aristocrat to live like one.
You can spot influences from various places all over the mansion, with the intimate western setting of the D.B. Bradley Dining Room to the Oriental Zheng He Lounge. At the back of the hotel, you can even find a traditional Thai Sala, located right by the hotel's swimming pool.
And if you want to take your experience of luxury a step further, take a chauffeured ride in one of the hotel's vintage cars, with both a Benz and Jaguar available for hire.
Address: 31 ถนน สุขุมวิท Khlong Tan Nuea, Khet Watthana, Krung Thep Maha Nakhon 10110, Thailand
Rates: From $202 per night
Book here!
11. Ad Lib Hotel – a touch of modern elegance
For a touch of modern elegance that can put most big name hotels to shame, look no further than the classy retreat that is Ad Lib Hotel. A stunning entrance and lobby sets the tone for your stay, complete with a 24-hour rooftop pool. While the rooms are a little small, they've got a warm yet sleek vibe and are not cramped.
While not exactly close to the city's main attractions, the BTS is a 9 min walk away and with Bumrungrad Hospital just next door, you'll be in good hands even if you've had way too much to drink. Okay, we kid.
Address: 23 Phra Athit Rd, Khwaeng Chana Songkhram, Khet Phra Nakhon, Krung Thep Maha Nakhon 10200, Thailand
Rates: From $109 per night
Book here!
12. Old Capital Bike Inn – a home away from home
Honeymoon Suite Source
Full of character, Old Capital Bike Inn is decorated with antique teak furnishing and hand-painted decor. A night in this boutique B&B will leave you feeling like you've slept in the Modern Art Gallery's exhibition room.
Other than their ornamental vintage bikes, they also have free bike rentals and bike tours available, with the owner always happy to give recommendations to the many attractions surrounding the hotel.
The staff even make it a point to leave a handwritten message and a gift from Chatuchak on your bed every morning. In the words of a review I found: when the owner comes running with medicine when he hears you coughing, you know this isn't just a hotel – it's a home.
Address: 607 Phra Sumen Rd, Khwaeng Wat Bowon Niwet, Khet Phra Nakhon, Krung Thep Maha Nakhon 10200, Thailand
Rates: From $108 per night
Book here!
13. Riva Surya – relaxing waterfront oasis
With dazzling views overlooking the Chao Phraya River, and a couple of minutes walk from the Grand Palace, Riva Surya will have you living like royalty.
Upon entering, you'll be greeted with a cold towel and tea, a wonderful reprieve from the heat and humidity. Rooms are spacious and designed in a subtle Thai-style, and from just about anywhere in the hotel – from your room to the pool – you'll get some of the best views of Bangkok.
Source: @rivasuryabangkok
And if you're looking to avoid the horrendous BKK traffic, take a long boat tour from the dock right out by the back of the hotel, which can bring you to some of Bangkok's biggest attractions like the Asiatique. Now that's something ferry fun.
Address: 23 Phra Athit Rd, Khwaeng Chana Songkhram, Khet Phra Nakhon, Krung Thep Maha Nakhon 10200, Thailand
Rates:  From $135 per night
Book here!
Dream accommodation for that dream vacation in Bangkok
When it comes to quick getaways, you can never go wrong with Bangkok, no matter how many times you have visited the Land of Smiles.
While attractions may fill up the itinerary of your trip, when it comes to the memories you bring back, your accommodation can leave an even more lasting impression – whether it's good or bad. So take your pick from any in this list, and prep yourself with a base for an adventure – of which at least one you'll never forget.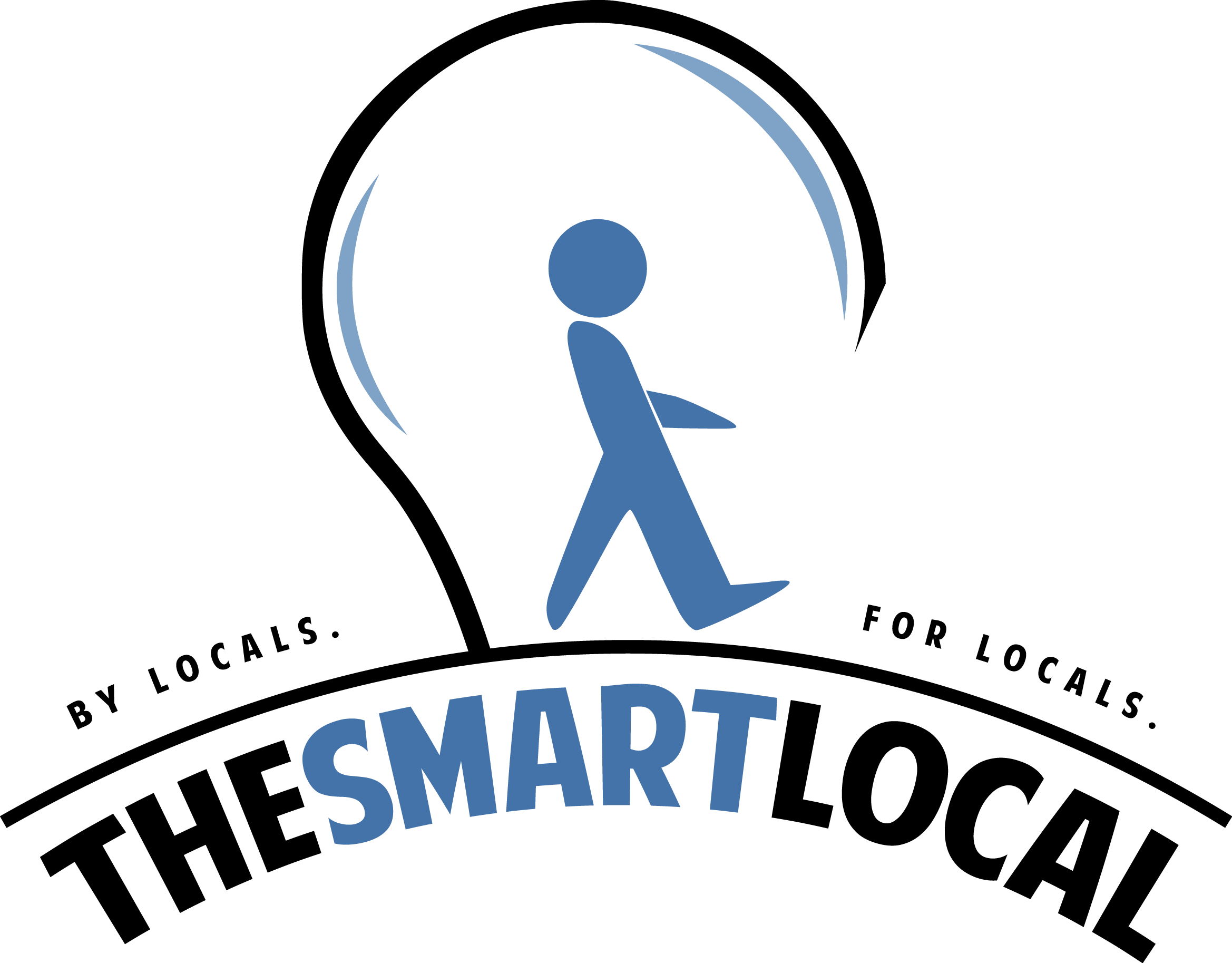 Drop us your email so you won't miss the latest news.